Ever since Baby K arrived, the amount of time I have to get ready has drastically diminished each morning (yes, I know you are all thinking "duh!"). But being the Southern woman that I am, I feel best with some makeup on. It helps me feel more human and less zombie like after I've been up through the night every 2 hours feeding and changing my sweet little one.
So this past week I adopted the 5 minute face. Prior to Baby K, I would call this my weekend face, where I had some errands to run early in the day and wanted to look somewhat presentable, but didn't want to wake up early to go through my entire morning routine. It's a quick and simple makeup routine that anyone can do – mom or not!!!!
And all you need are five simple makeup products.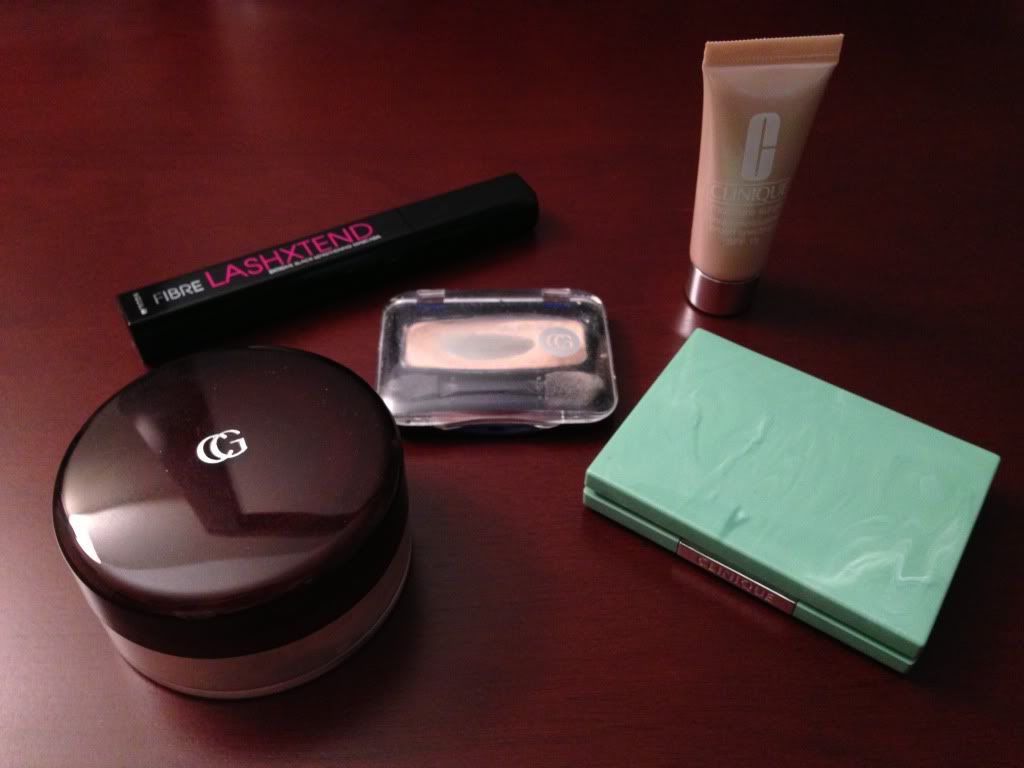 1.) I start with some tinted moisturizer, which acts like a foundation but goes on a whole lot faster and doesn't feel too heavy. I wrote about my love for Clinique's Moisture Surge tinted moisturizer in this post here.
2.) Then I dust a little bit of loose powder to set the look. Any loose powder will do. I actually really like Cover Girl, especially the price tag!!!
3.) Next I apply some blush to my cheeks to give me a little bit of a glow and color.
4.) For my eyes, I sweep my most favorite eye shadow – Cover Girl's Champagne – across my entire lid.
5.) And I finish by adding some mascara to my lashes to really open up my eyes.
That's it! Quick and simple and leaves me feeling great.
My quick makeup routine even caused my friend Jessy to be amazed that I had a less than a week old baby, but yet I had makeup on in the below pic. Hey, a girl's gotta do what a girl's gotta do!!!!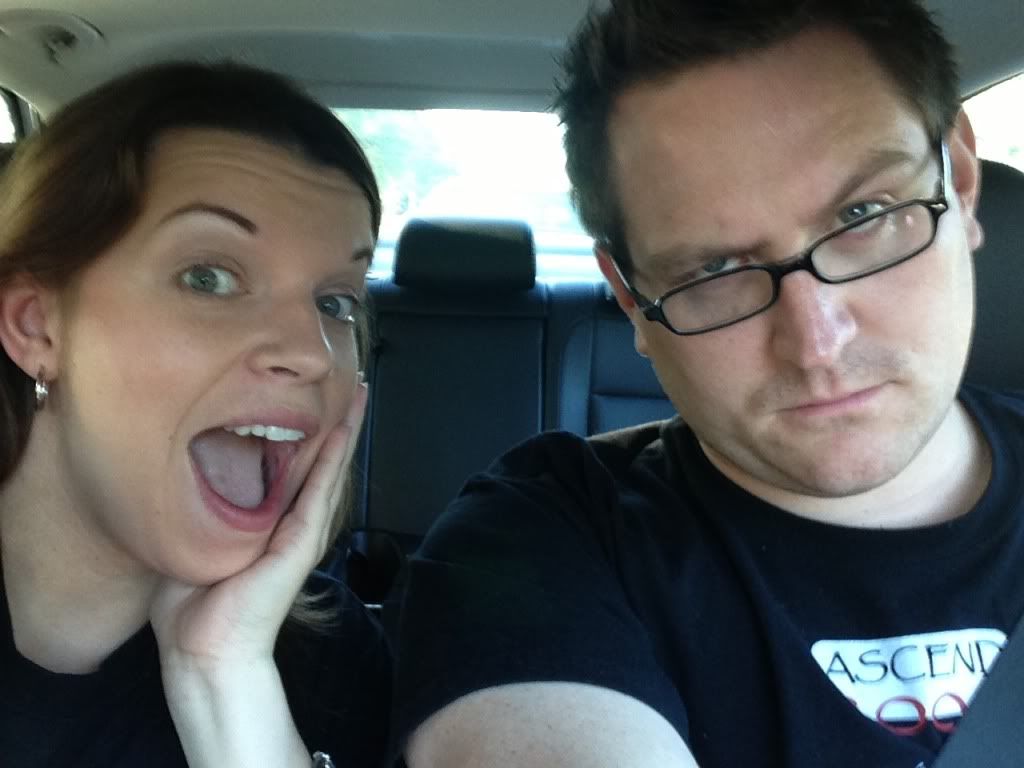 This was our first outing without the baby! My mom and sister watched Baby K while we ran to pick up dinner.
Makeup pictured:
Cover Girl Loose Powder
Cover Girl Eye Shadow in Champagne
FIBRE LashXTEND
Clinique Moisture Surge tinted moisturizer
Clinique Blush