Accessories can really make an outfit don't you think? And in my opinion statement necklaces help add that final touch to an ensemble. If you have an all black outfit, you can add some color and pizzazz by adding a gorgeous necklace. Or if you want to tie some pieces together, put on a necklace that has multiple colors.
And a great thing about statement necklaces is that they are available in virtually every price point. Seriously, Target, Forever 21, Stella & Dot, Nordstrom, Very Jane, Francesca's and many other places carry statement necklaces. All it takes is a few extra bucks to add that extra special touch to your outfit.
Here are some of my favorite necklaces: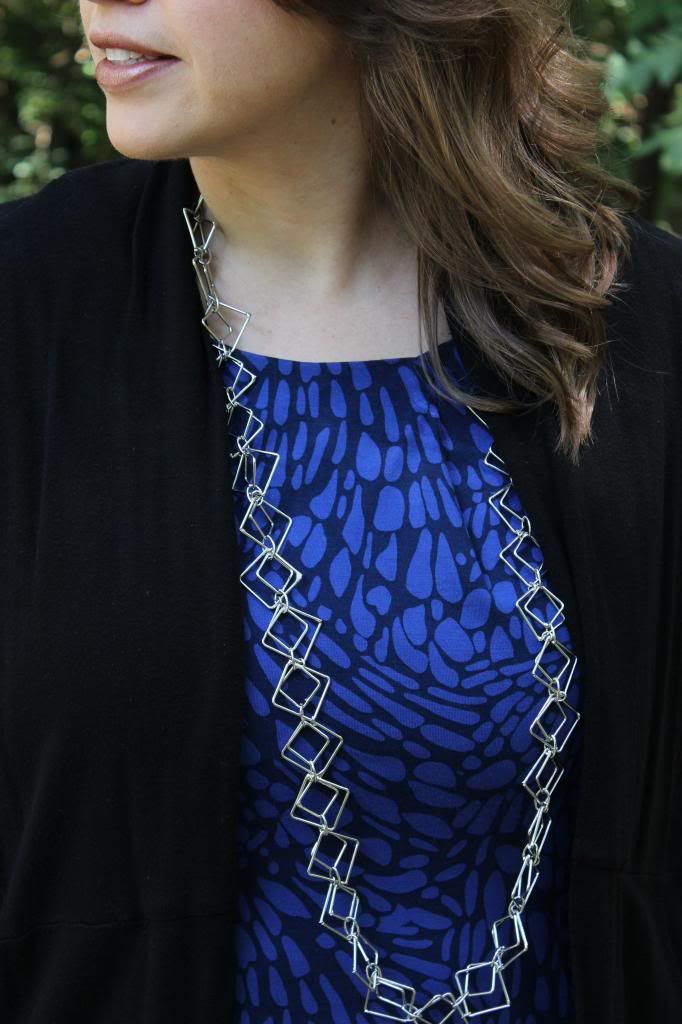 Necklace: Gift.
Dress: LOFT.
Cardigan: Zara.
Necklace: Francesca's
Top: New York & Company.
Cardigan: LOFT.
Dress: LOFT.
Cardigan: Ann Taylor Factory Store.
Belt: New York & Company.
Bracelet: Frock Candy.
Necklace: Very Jane.
Top: JCPenney.
Cardigan: Zara.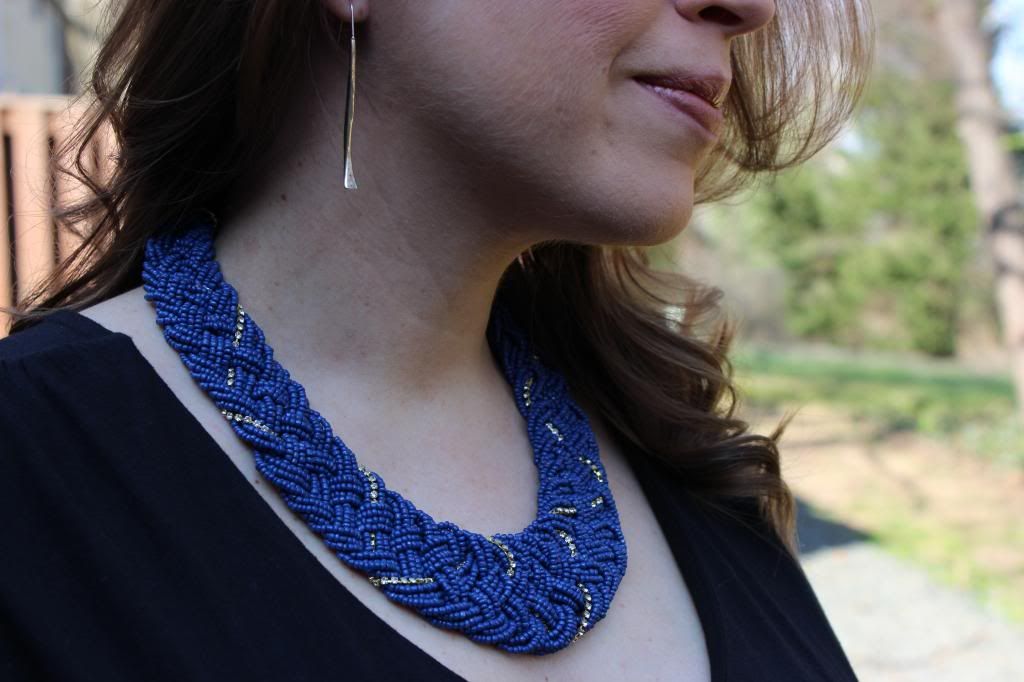 Necklace: Target.
Earrings: New York & Company.
Dress: Old Navy.
********************
I have someone fabulous that I want you all to meet. Allow me to introduce you to the sassy and awesome Lauren from
Pink on the Cheek
. Let's just get this out of the way; of course I adore her blog because of a certain four letter word. But getting past the name, I adore all that Lauren has to say. There is so much goodness included in her blog, you could seriously get sucked into reading through every single post. I may or may not know about that from experience.
Pink on the Cheek is chock full of tutorials for everybody, not just fellow bloggers. Take this cool post about making a
monogram wallpaper for your iphone
. I know my Southern friends will be all over that link to learn how. Southern ladies love a good monogram! And her tutorial is super easy and extremely chic! Go check it out now. Plus, Lauren loves to help others thru her blogging tips and tutorials. She's such a sweetheart that she wants you to e-mail her and ask questions.
And if you are looking for a good laugh, Pink on the Cheek is not short on that at all. Lauren has a great sense of humor which she illustrates here while trying to explain the
life of a blogger
. She nails every description – I know all you bloggers can relate!
For all my beauty fiends out there, you must read Lauren's
review on lash extensions
. I'm googling locations here in Northern Virginia so I can get amazing lashes just like hers. I love Lauren's honest assessment and cool photos. The photos alone make me want to invest in lash extensions, why do the long lashes always get wasted on boys? Any who – go check out
Pink on the Cheek
now. I can guarantee you will enjoy your visit and keep coming back for more.