Monday, January 17, 2022
Snow Days can be so much fun! School is closed, there is plenty of freshly fallen snow on the ground to enjoy, fun is sure to be had!

I know some parents get a bit anxious if your area has a lot of snow days…how will you keep the kids entertained and away from the tv all day? I'm here to offer some ideas for you. Try out some or all of these activities for kids (and maybe even you!) and remember to make your snow day fun!!!


Bake Cookies.
A great way to keep your kids entertained and have them work on math without them knowing is to have them help you bake. When you teach them about the different measurements for each ingredient, they are working with fractions. They will love helping create the dough and cutting out fun shapes with cookie cutters. And you all get a delicious reward in the end.
Plan an Indoor Scavenger Hunt.
A really fun indoor activity is to make a scavenger hunt. Think up random items around your house and ask your kids to find them. You could theme the scavenger hunt around colors, activities, favorite things, or more. Have your children compete with you and see who can find everything on the list first.
Some examples for a scavenger hunt:
-find items that represent every color of the rainbow
-find eight items that you need to camp outside
-put together a specific list of items that you want your kids to locate around the house (i.e. bath towel, headphones, toothpaste, paper towel, envelope, etc.)
Actually, Play In The Snow.
Want to work up an appetite for those cookies you baked? Get everyone dressed up and go out and play in the snow for a few hours. Go sledding, make snow angels, build a snowman, have some snowball fights. Just have fun. Some of my greatest childhood memories involve hours of playing in the snow.
Get Some Exercise.
When everyone has been sitting for a while, encourage your kids to get moving. There are tons of videos available specifically for kids that will help them get in some physical activity. Getting your kids moving is the most important thing, so let them have a say in what workout video they choose.
Involve The Kids In Cooking Dinner.
With the extra time on your hands because of the snow, ask your kids to help you in the kitchen. I'm sure they will love being your little helper. If they are old enough, show them how to dice veggies. If you aren't ready to hand them a knife, then teach them how to measure and pour ingredients.
Hold A Dance Party.
One of our favorite things to do in our household, any day of the year, is to have a dance party. We all take turns requesting songs and we just let loose and dance. We dance in the kitchen, in the dining room, in the living room, in bedrooms, wherever we want.
Have A Tightrope Walking Challenge.
Put some tape on the living room floor and pretend it is a tightrope. Come up with different challenges encouraging your kids to see who has the best balance. Have them hold different items in both hands while walking to see who can get to the end of the tightrope the fastest without falling off. You could even have them experiment with walking the tightrope with their eyes closed or maybe even walking backwards. Get creative and enjoy this new experience.
Play Games.
When a snow day is coming, I often like to set out a stack of board games to encourage my kids to reach for those instead of immediately reaching for their tablets. Our family loves to play games, so our collection is constantly growing. Set out games that your kids can play by themselves, but also add games that they can play with you too.
Read or Listen to Audio Books.
Luckily my children love to read, so I don't have to twist their arms too much to do this. When a snow day hits, set a timer and give them a specific amount of time that you want them to read. Allow them to pick out whatever books they want to read, but encourage them to read the whole time. Audiobooks can also be an option. There are plenty of audiobook apps available geared towards children.
Play with Magna-Tiles.
Magna-Tiles are easily one of the best things I've ever bought for my children. They have played with them for years, regardless of age. It is so fun to see what kind of creations they can come up with and watch their imaginations explode. Get out the Magna-Tiles, perhaps assign a theme and see what your kids create.
I certainly hope some of these tips will help your kids enjoy their snow days and make you feel good because they embraced their creative minds. If you have the time off work, enjoy lots of these activities with them to create lasting memories.
Have fun and stay warm this winter!!!!
This blog post was originally written by me for the Decocrated Blog. Decocrated Curated Home is a home decor subscription box that sends you 6-8 pieces of seasonal decor straight to your door. You can find out more about Decocrated by reading this blog post here. To save $15 off your first box, use code LINDSAY15 at checkout. Click here to order your own Decocrated box.
Tuesday, January 11, 2022
When choosing blinds, unlike some home décor that constantly change from season-to-season you want to choose window coverings that can seamlessly transition through each month while remaining stylish, timeless and, complementing the space. The experts at Blindster
created a guide for you below on some lasting blind trends that will tie together your space without breaking the bank.
(The blinds and roman shades that you see pictured in this post are all from Blindster. I have linked my exact items under the specific window covering. Thank you to Blindster for sponsoring this post.)
According to the US Department of Energy heat gain and heat loss through windows are responsible for 25%–30% of residential heating and cooling energy use. Cellular shades or honeycomb shades have the highest R-value of all shades because of their ability to trap air and help insulate a room.
Cellular shades have cell-shaped shades that trap and insulate air by creating a barrier between the window surface and the room. This can reduce heat loss by 40% and about 20% in energy savings.
Based on the color and level of sheerness, cellular shades can provide privacy and light control. Cellular shades are sleek and offer a clean finish to any room. Whether the space is country chic or modern, cellular shades act as a clean accent that offers privacy and saves you money.
Roman shades were initially invented out of practicality by the ancient Romans who were one of the pioneering civilizations of décor and design. They were created as a means to protect homes from dust and debris, the shades have evolved to suit modern needs for window coverings such as light control, thermal loss control, and privacy.
Roman shades like cellular shades offer thermal protection on windows based on the shape and fit therefore saving money on energy costs. They are fitted so they also provide privacy and light control.
Roman shades require craftsmanship and are very stylistic. When the right color or pattern is selected for a room, it instantly adds visual interest. `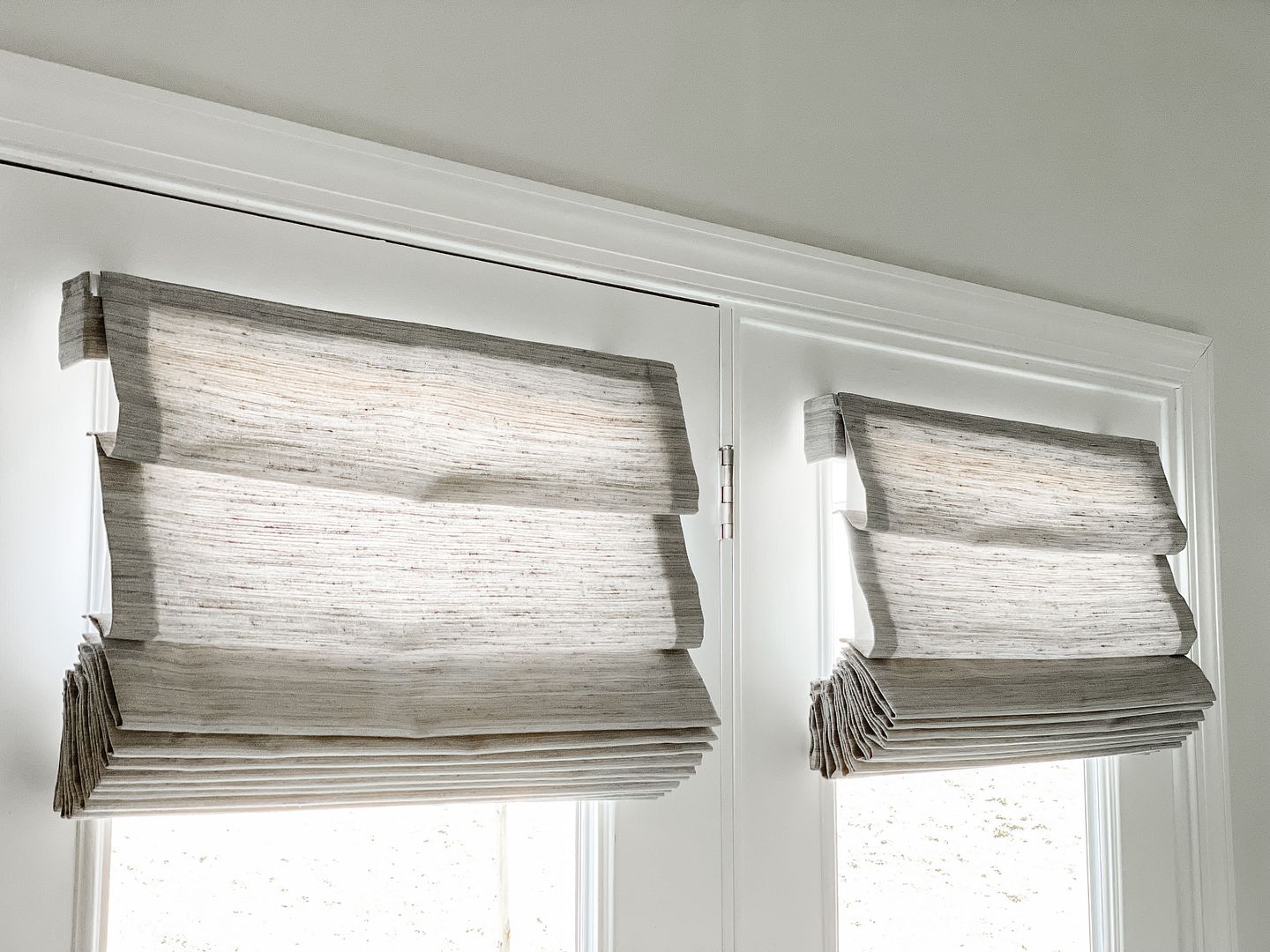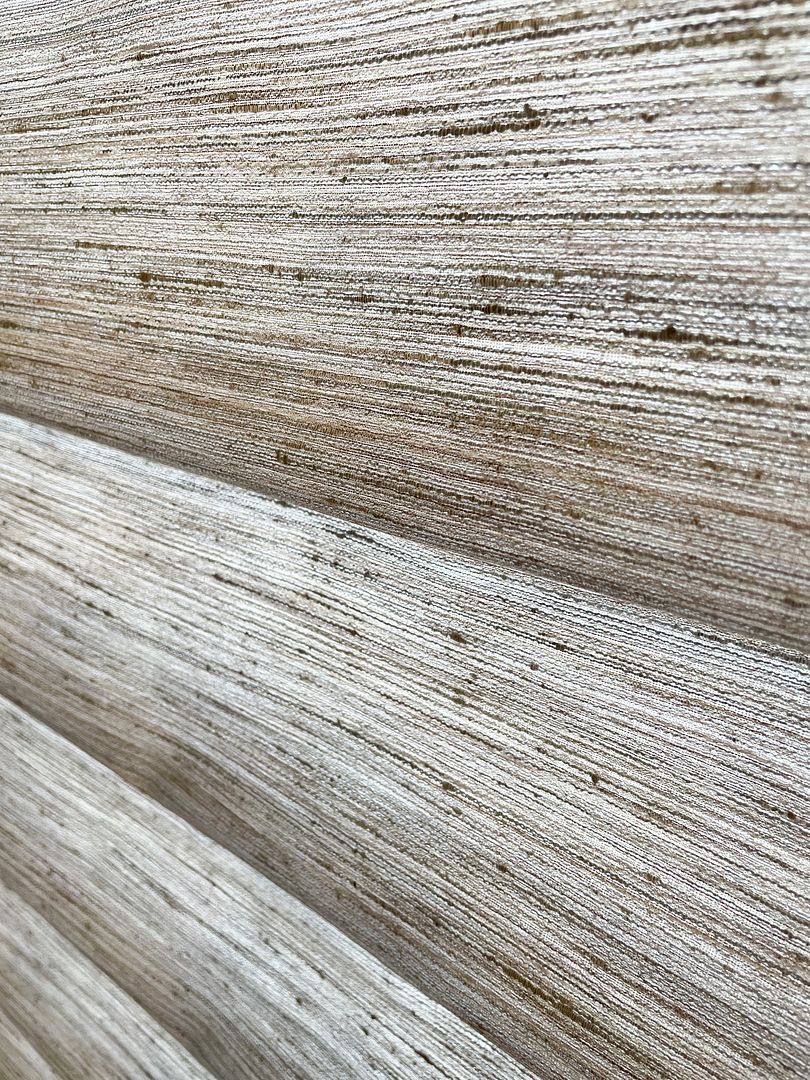 (The Roman Shades I have in my dining room are in the color Sherlock Silver from the Classic Collection, which can be found by clicking this link.)
Sheer shades are unique because they are a combination of a blind and shade. The inside acts as blinds while the outer layer is a sheer shade. Sheer shades offer precise light control as they offer the ability to darken a room or when partially open the shade can act as a light dimmer without fully blocking the natural light. This adds to the ambiance of a space and can complement any interior design choices.
Sheer shades are affordable and one of the most popular in window covering trends right now because of the way they control light. With sheer shades openness levels vary, offering a better view of the outdoors and letting more rays in. The smaller the openness, the less UV rays (i.e. 1% openness blocks 99% of rays, 3% openness means the shade blocks 97%, etc.) For a stylistic choice, the clean look doesn't take away from a space and enhances it with the softness and ability to dim light.
Roller shades, a classic shade that is universally in style and on-trend always. With a combination of all the benefits of the previously mentioned shades, roller shades have managed to stay a style choice in window coverings for interior design for decades. From their ability to provide privacy, block out light, control thermal loss, and with the ability to provide a wide variety of colors they are a seamless accent to any room.
Roller shades are simplistic in look and the level of sheerness can offer a light dimming or black-out effect based on your room's needs. They offer thermal protection saving energy and are one of the more affordable shades, so money is saved on energy and the window coverings themselves.
As a shade they are very sleek and clean and the wide variety of colors allows them to truly compliment a space. Based on customization of sheerness and color they can accent any type of room regardless of the design choices.
Wood blinds are trendy, stylistic, and can act as its own design element to any space. They offer increased privacy, insulation, are easy to maintain and clean and are long-lasting. Wood blinds can offer ambiance in any space and are aesthetic on their own outside of being a room accent. Based on the type of wood and stain, wood blinds have the ability to completely alter a room and tie it together stylistically while suiting any style of decor.
You can choose larger louver sizes that give you a better view. Can also choose a hidden tilt bar for a cleaner look/better view. Faux wood shutters withstands wear and tear and are designed to last. The louvers are constructed out of a durable plastic that is waterproof and scratch resistant. They are then treated with UV inhibitors to protect the shutter from fading and warping. All hinges have a powder coating to help prevent scratching and chipping. This shutter even has a Greenguard® Certification for indoor air quality.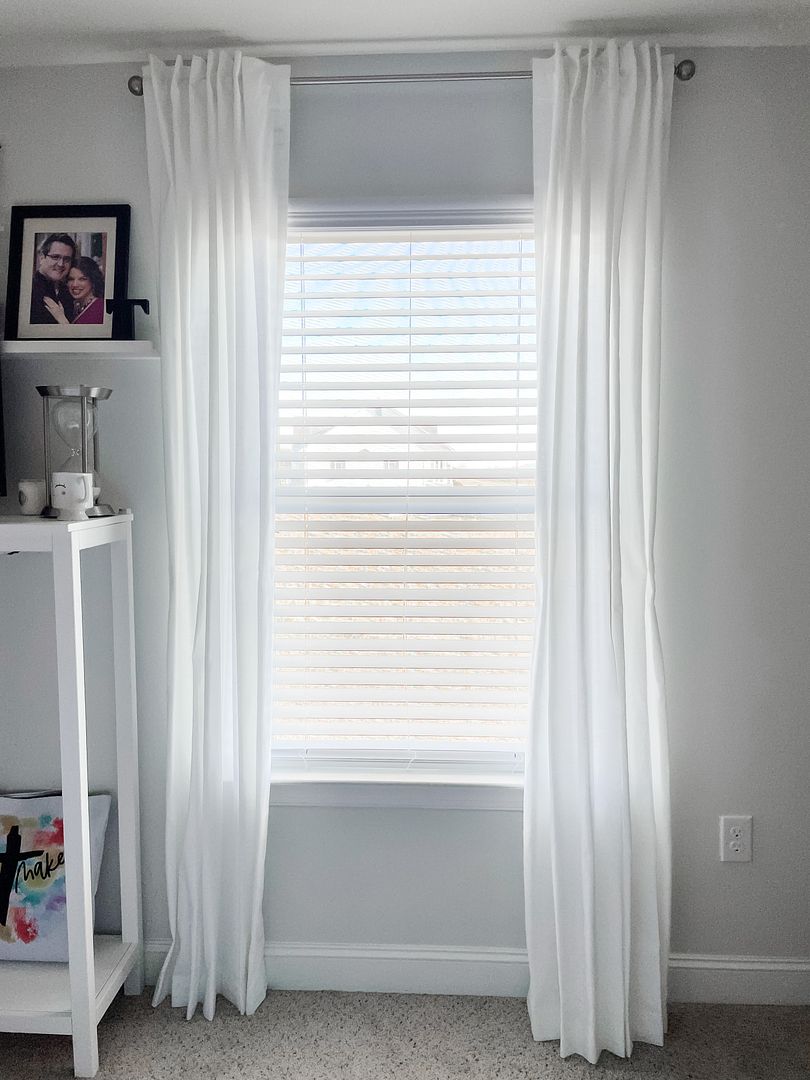 (The Faux Wood Blinds I have hanging in my guest room are terrific quality and can be found by clicking this link. I love that they are cordless which is a really great safety feature.)
Monday, January 10, 2022
I made a few announcements about this on Instagram, but I realized I never formally announced anything here on Pursuit of Pink. I have taken on a new business venture and have joined Magic in the Sun Travel as a Travel Agent.

Magic in the Sun Travel is a full service travel agency specializing in Disney Destinations. But don't look at that and think we ONLY plan Disney - we do so much more. We can help plan:
-cruises on Royal Caribbean, Celebrity and more
-all-inclusive resort stays at Sandals locations throughout the world
-Universal Studios visits and resort stays
-hotel stays throughout the world
If you want help in booking a vacation, send me an email at lindsay@magicinthesuntravel.com
(To see some of my announcements from Instagram click
here
,
here
and
here
.)
I've been fortunate to have experienced visits to Walt Disney World my entire life, so I know Disney. I've taken several cruises (three of them with Disney Cruise Line), traveled domestically and internationally, I am a huge planner to a fault and I am WELL EQUIPPED to help you plan a wonderful vacation.
Now, you might be thinking - "But Lindsay, it's 2022 and everyone has internet access, why do I need you to help plan my travel?" Trust me, I get it! I even had a similar conversation with my brother in-law. But one thing I have learned in my short time as a Travel Agent is that there is SO MUCH to know and keep it all straight. Yes, I have extreme Disney knowledge, but I'm still learning new things every day. Having access to a team of collaborators within Magic in the Sun Travel has been extremely beneficial. We are all hyper focused on the travel industry and can offer lots of information and tips that you might not find on your own.
In addition to what I said above, I also have several reasons to share why you need ME as your Travel Agent!!!!
8 Reasons You Need Me As Your Travel Agent
1.) Knowledge of Promotions
As a travel agent, I have access to knowing when promotions will hit so that I can help guide you to a vacation to maximize your savings. Also, if a promotion comes out after you have booked a trip, I will personally make sure the qualifying promotion gets applied for you. This actually happened just this week - Disney announced a promotion where guests could save up to $100 per night on rooms at select resorts during a certain time period. Several members from
Magic in the Sun Travel
worked feverishly to get the promotion applied to their clients' already booked vacations.
2.) There is No Additional Cost to You
You will not pay anything extra to use my services when you book a vacation with me. I get paid a commission from the different companies, but that doesn't mean that you will pay more for your trip. In fact, anytime you book a Disney vacation package, there is already a fee for a Disney Travel Agent built in. If you are already going to pay for it even if you book it yourself, you might as well use a Travel Agent and get the benefits too! And I'll likely be able to help you find a vacation package that can save you some money too.
3.) Time Savings
By using my services, I'm saving you time. I have already done plenty of research for my own personal trips and trips for my clients. I can offer you loads of suggestions to maximize your time while on vacation. I will do the research for you, you get to enjoy the trip!
4.) Customized Tips for Your Trip
I can do as much or as little planning as you want. I will put together a plan and itinerary specific to your trip with tips and and tricks you might not have thought about.
5.) You Don't Have to Wait on Hold
That's right, I will call in and wait on hold for you. This could save you hours at a time as sometime making changes to vacation packages means you have to wait in a long line. When promotions are released, sometimes the wait times can be 3 or more hours! You don't have to wait on hold that long, call me and have me do it for you!
6.) Dining Reservations Booked for You
Right now, Disney Dining Reservations are a hot commodity and they go fast. Do you want to get up at 6 a.m. to worry about reserving dining for your Disney trip? Do you want to constantly have to check and see if a reservation has opened up for the time you were hoping for? Probably not, so I'll do it for you! I've got several tricks up my sleeve to help secure the dining reservations of your dreams.
7.) One on One Personal Attention
I can book a Disney vacation, a cruise, a stay at a Sandals resort, a Universal visit and more. And you get ME and my FULL attention to plan your entire trip, often outside of normal business hours. I am extremely organized and detail oriented and will make sure that your trip is one you remember for a lifetime.
8.) Insider Experience
As I said before, I've visited Disney my entire life, taken several cruises and traveled extensively both domestically and abroad. I've got first hand knowledge to share with you. Plus as a Travel Agent specializing in Disney vacations, I get inside access to pass along to you!
To stay up to date on travel promotions, tips and ideas, check out my facebook page here.

If you want help in booking a vacation, send me an email at lindsay@magicinthesuntravel.com



Featured Post
About Me
Welcome to Pursuit of Pink. I'm Lindsay and I'm so glad you are here. I believe a positive life is a happy life. Join me as I try to walk that out daily - in life, motherhood, style and more.
View my complete profile
Categories