It is no secret, I'm an accessories girl. I love earrings, necklaces, bracelets, all of it. And if it is a statement piece, there is a 99.9% chance that I will love it. Statement pieces are often heavy, which is fine if I'm wearing it around my neck, but not on my ears. Enter the incredible
lightweight leather earrings
from
Nickel & Suede
. These
leather earrings
are so lightweight that you cannot even feel them when you wear them. So ladies with sensitive ears, you don't have to worry a bit (and they are nickel free to boot!).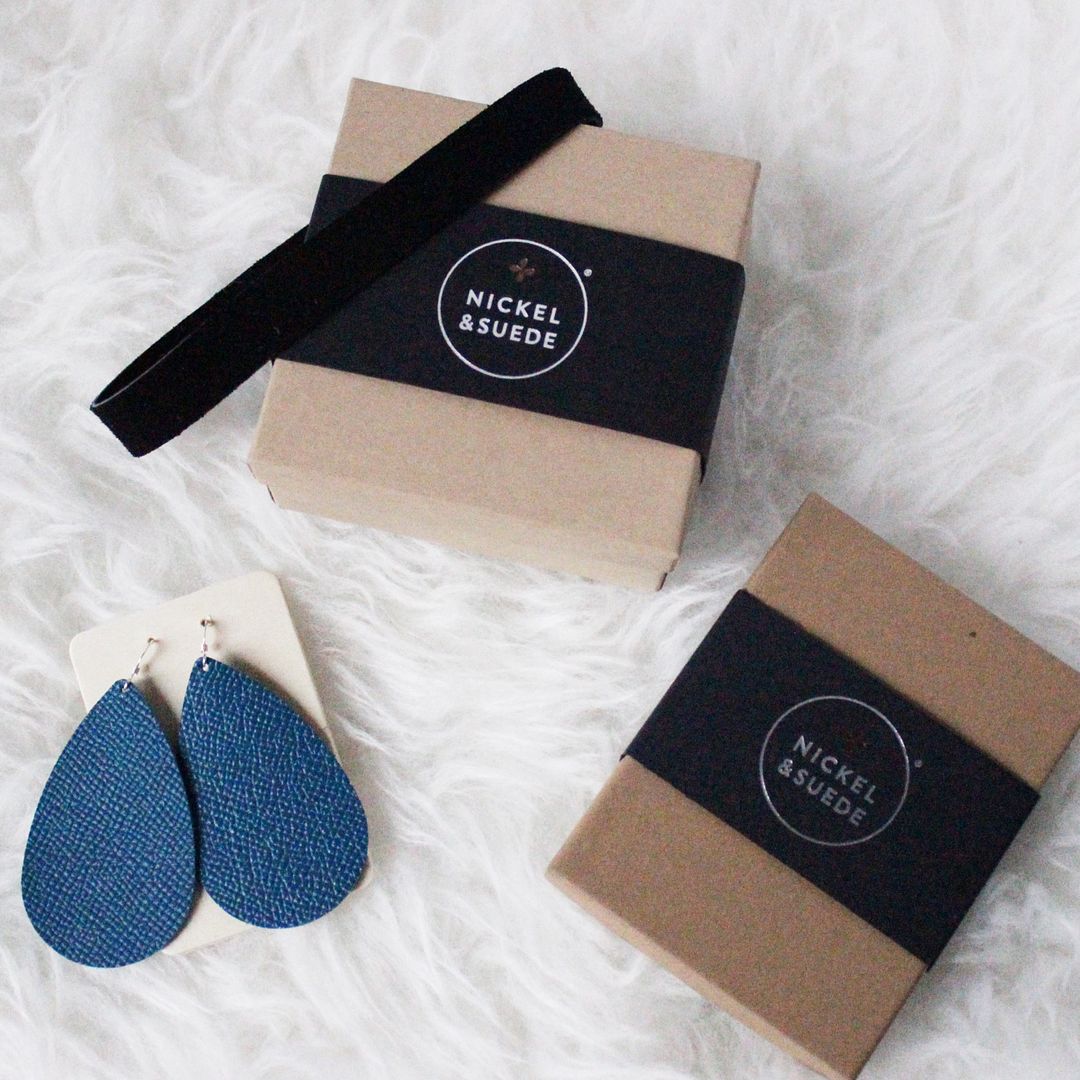 The thing I love most about Nickel & Suede is that they have tons of options. TONS. You can pick virtually any color you want and there are plenty of styles. I'm wearing
Nickel & Suede's earring of the month, Gypsy Teal
(get them on sale through tomorrow!). The style of the Gypsy Teal earring is their basic style, but you can also find woven, cut-out, suede, shimmer and more.
2