Friday, January 10, 2020
Out of all the questions I receive, the majority of them have to do with asking how I keep my home clean and tidy with little children in the house. I've written several blog posts about keeping a clean house and decluttering (see links below), but I still get questions so I'm here to offer more help.
To start, let me remind you that everyone has a different style to how they run their house and I don't ever want anyone to think they are less of a mother because their house looks like they just lost a game of Jumanji. There are times when my own house looks that way too and that is ok! Embrace it and LIVE your life with your children and family. Keeping a clean house helps me feel in control and less stressed, so I prioritize my daily schedule to include some housekeeping. To each their own! BUT if you do want some tips, keep reading.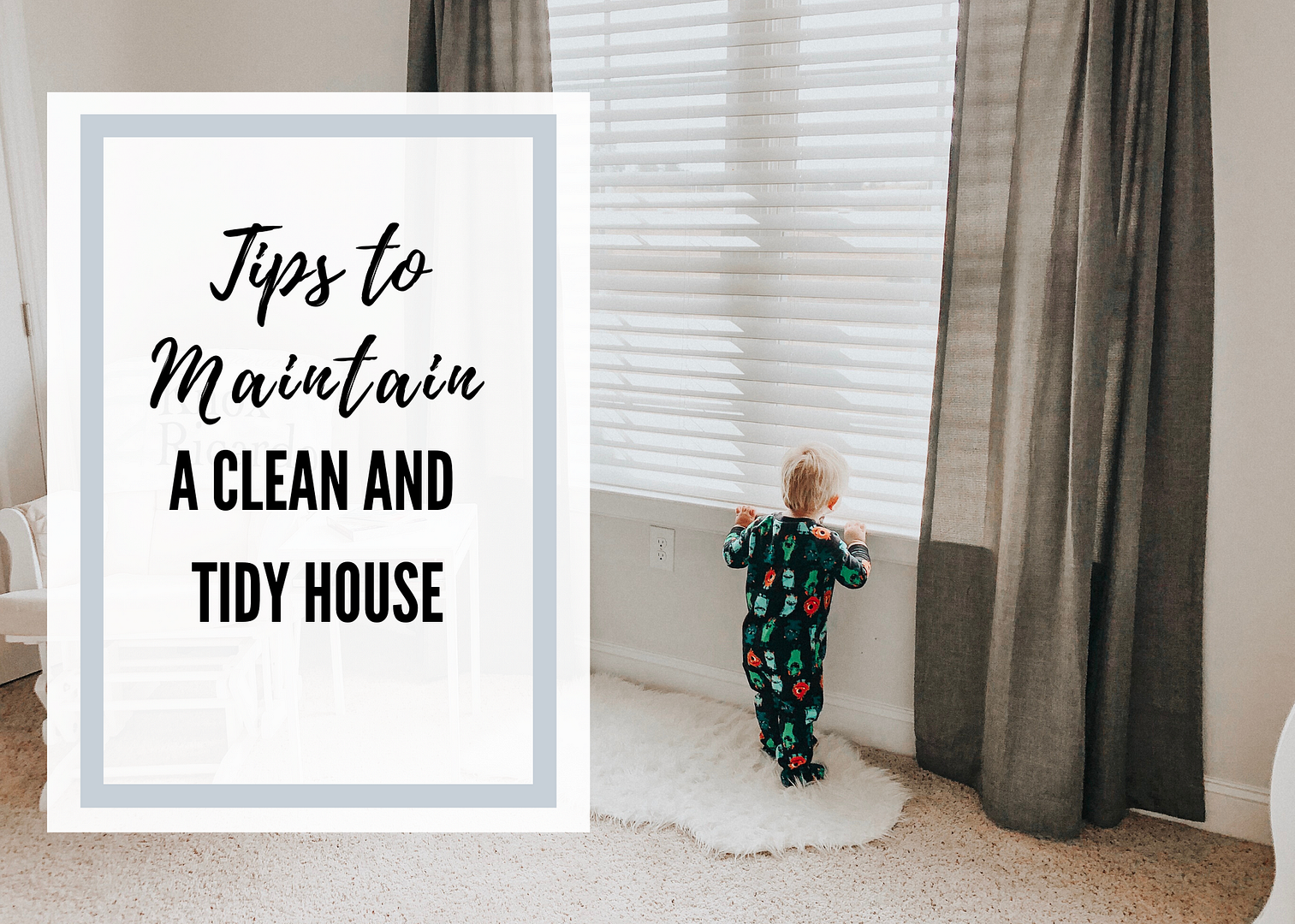 TIPS TO MAINTAIN A CLEAN AND TIDY HOUSE
1.) Declutter regularly.
I don't like clutter; I live by the motto that everything has its place. But in order for everything to continue to have its place, I need to go through the "things" I have and decide what I want to keep and what needs to go. Otherwise, I'm going to need to find new places.
Before birthdays and Christmas, I always go through the toys with my children and have them help pick out the items that they can part with. At the start of the new year and usually sometime in the summer, I also try to declutter each room in my house. It is incredible how much stuff we all accumulate.
Below are some links to several posts I wrote about decluttering.
Monday, January 6, 2020
Often, people will ask me what my favorite beauty tool is and I can 100% answer that without any hesitation: The
Beauty Blender.
I've used a Beauty Blender for years and absolutely love the flawless finish it gives to my foundation application. Although, before I was a
Beauty Blender
lover, I must admit that I first questioned if a makeup sponge was really worth $20. And I must tell you that YES IT IS.
When using a Beauty Blender, I get flawless makeup application with minimal product waste. It actually helps to stretch my foundation longer than if I used something else. My makeup goes on streak-free with very little effort.

However, I do recognize that not everyone wants to spend $20 on a makeup sponge. So I decided to test out some of the other dupes on the market and see which one really compared. See below for my honest to goodness, true thoughts.
Featured Post
About Me
Welcome to Pursuit of Pink. I'm Lindsay and I'm so glad you are here. I believe a positive life is a happy life. Join me as I try to walk that out daily - in life, motherhood, style and more.
View my complete profile
Categories