Thursday, July 24, 2014
When I first started this blog, I had many reasons for writing.
-to keep my family informed of what was happening in my life
-to connect with new people (my fabulous readers)
-to suggest beauty products and accessories that I love because my friends always love recommendations
-to have a space that I call my own where I talk about things that I like
-to chronicle my life
I still plan to do all of the above and I sure hope one day soon I get back into my What I Wore posts (Marcy - right now I'm wearing a lot of tshirts and
polka dot crop sweat pants
, so you aren't missing much). But I'm realizing now that I live in a new area, I will probably post a lot more about what is happening in my daily life. Its always fun to explore a new area and talk about fun adventures.
One of the really cool things about living in Dublin, VA is that we are close to Claytor Lake. It is just a fifteen minute drive and we can swim and kayak and work on a suntan to our heart's desire. We tried to go to the lake two different days last week (both when my Dad was off work), but the weather was either rainy or too cold for us to go. I never would have imagined that the weather would be too cold in the middle of the July, but the Polar Vortex sure hit us.
But yesterday we woke up and the weather was perfect! We had planned to go after Baby K took her morning nap. Her first nap is always a good one (2 hours good!!!) so I don't ever want to do anything to mess that up. Once she woke up, I changed and fed her, changed into my swimsuit, waited on Mom, Dad and Tolar to eat lunch, we packed the car and off we went. We got to the lake right around 1 p.m.; the sun was shining, the weather was hot, I was ready to get in the water. After selecting a spot on the beach and setting up all of our stuff, I got to work lathering myself up with sunscreen (yes, it was R+F!). Just as I was finishing getting covered I started to feel a few drops of water. Nope, Tolar wasn't splashing me - I felt some sprinkles of rain. Tolar looked out on the water and pointed out that yep, it was already raining a little ways down. No sooner had he said that and it started to pour on us! I couldn't believe it, this was our third time trying to get to the lake (I want to preserve my tan!) and here we were getting rained on just as soon as we got settled. I can't event make this stuff up.
Luckily, the clouds all around our rain cloud were still nice and white and there were spots of sun, so I was hopeful that we would still get a day of relaxation at the lake. We ran up to the shelter and waited up there so all of our clothes and towels wouldn't get wet. My Dad tried to wait it out down on the beach, but the lifeguards saw lightning and asked everyone to evacuate the beach. Great. I was so ready for a day at the lake; I'm currently struggling with boredom from living in a place where I don't know anyone but my family, and I was really looking to having something fun to do. Yes - I do find it quite hilarious that I used to WISH for boredom when we lived in D.C., so I realize I should embrace my boredom. Luckily, the weather was on my side and we only had to wait about an hour before we could get back in the water.
We ended up having a fun day. Baby K got to splash around in the water (all while trying to drink from the lake), Tolar got to take a brief swim, Mom, Dad and I got to cool off in the water and we all got a little bit of relaxation. And sweet Baby K was introduced to the wonderful thing of sand in your crack. But she had fun! :) I'm so thankful that we are getting this time as a family to experience fun things together. I know once Tolar starts school, our lake days and middle of the week family fun days will be few and far between, so I am savoring every moment we get together.
You know, I often wonder why Tolar had to lose his job. Why we've had to go through these hardships and move out of D.C. I realize that I probably won't learn the exact reason for sometime to come, but I already know one great side effect. That me, Tolar and Baby K get to spend all of this time TOGETHER. Yes, we made the decision for me to stay home and be with Baby K, but through this situation, Tolar also gets to stay home with her too. He has gotten to spend a lot more time with her in the past four months than he would have had he been working. I will choose to be thankful for that. And now onto more adventures before Tolar starts school in a month!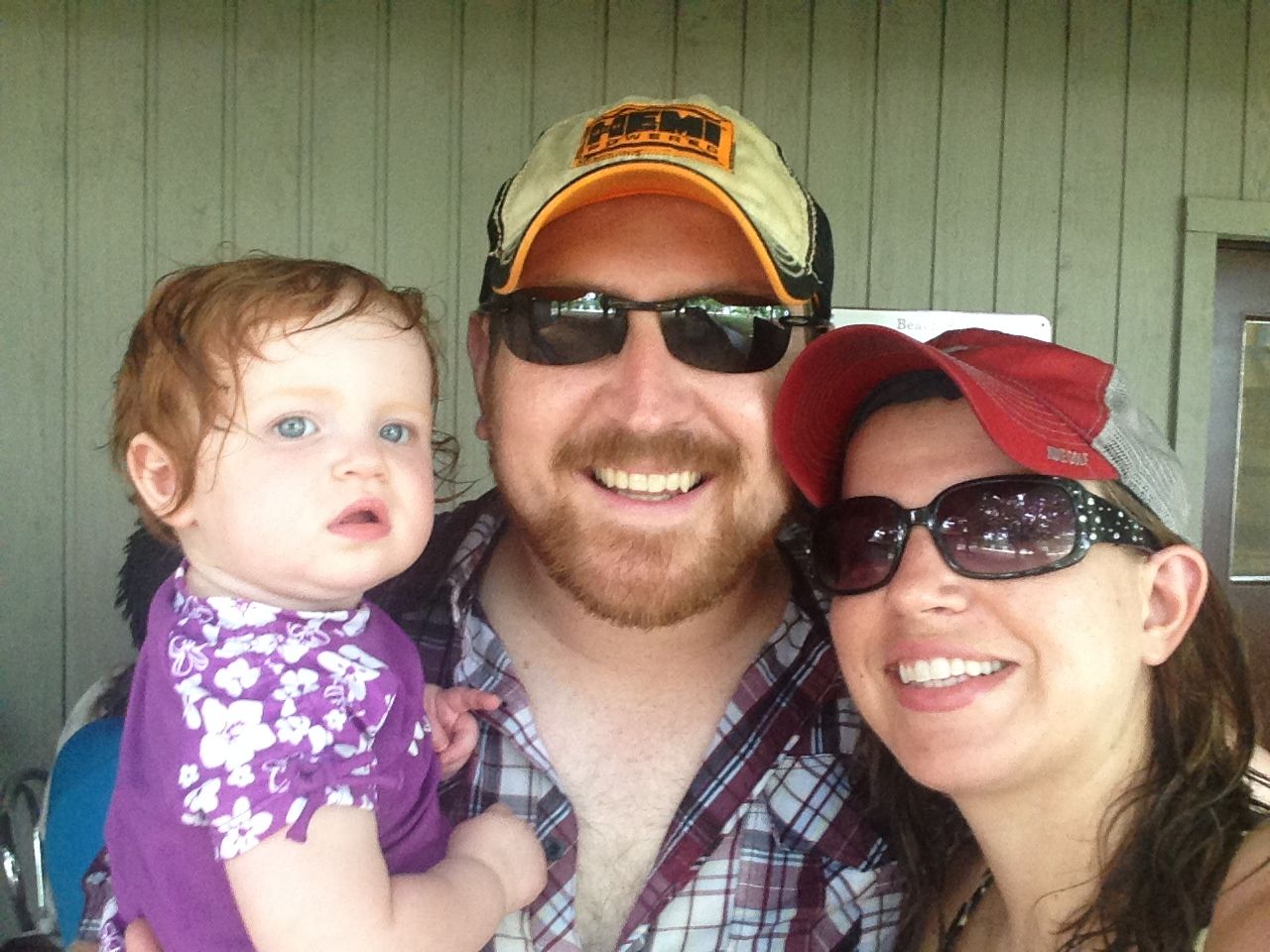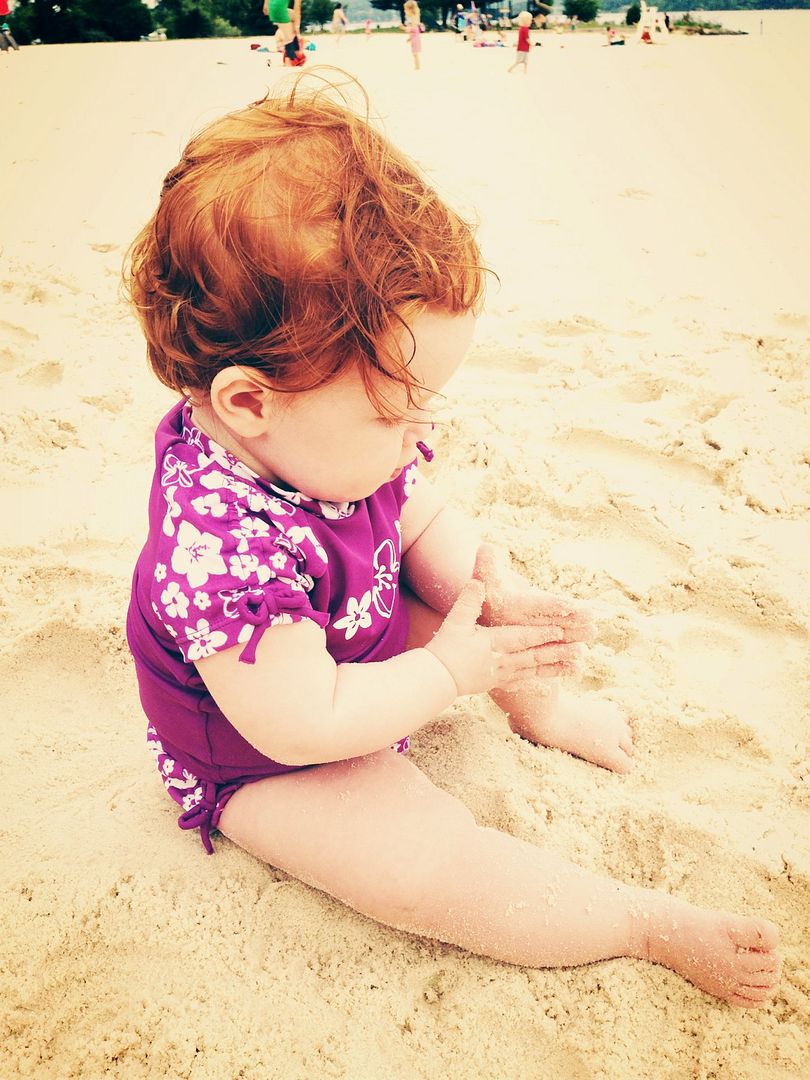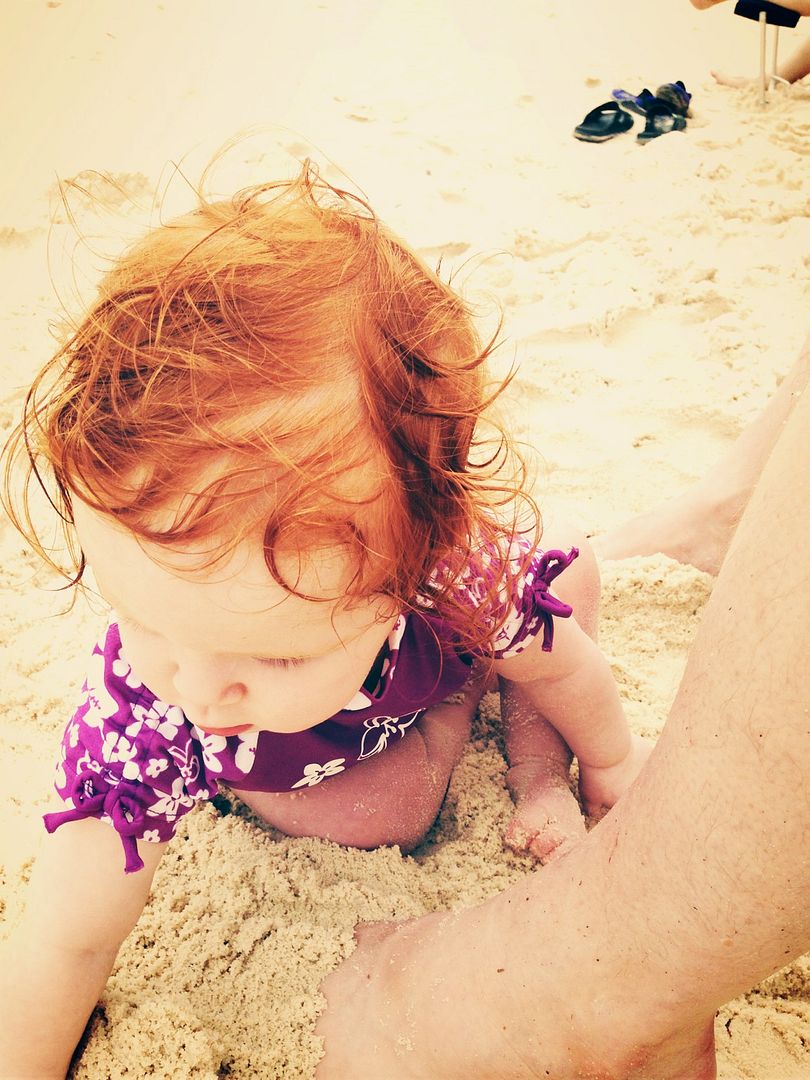 Featured Post
About Me
Welcome to Pursuit of Pink. I'm Lindsay and I'm so glad you are here. I believe a positive life is a happy life. Join me as I try to walk that out daily - in life, motherhood, style and more.
View my complete profile
Categories