Tuesday, June 25, 2019
I seem to have been suffering from a post-vacation hangover because it has taken me over a week to feel like I'm caught up on life again! Rest assured, I'm alive and we are all doing great!
If you've been keeping up with me on
instagram
, you know that our family was lucky enough to have the opportunity for a week long vacation in Florida. Tolar had a work conference scheduled and we decided to head to Florida several days ahead of the conference to enjoy some time together. Of course we visited Disney - our family rarely goes to Florida without going to Disney, it is in our blood! It was great to have lots of time to visit with my Uncle while there. When Tolar's conference started, he was gone from about 8 a.m. until late at night for several days, leaving me and the kids to explore other parts of Orlando ourselves.
The Plane Ride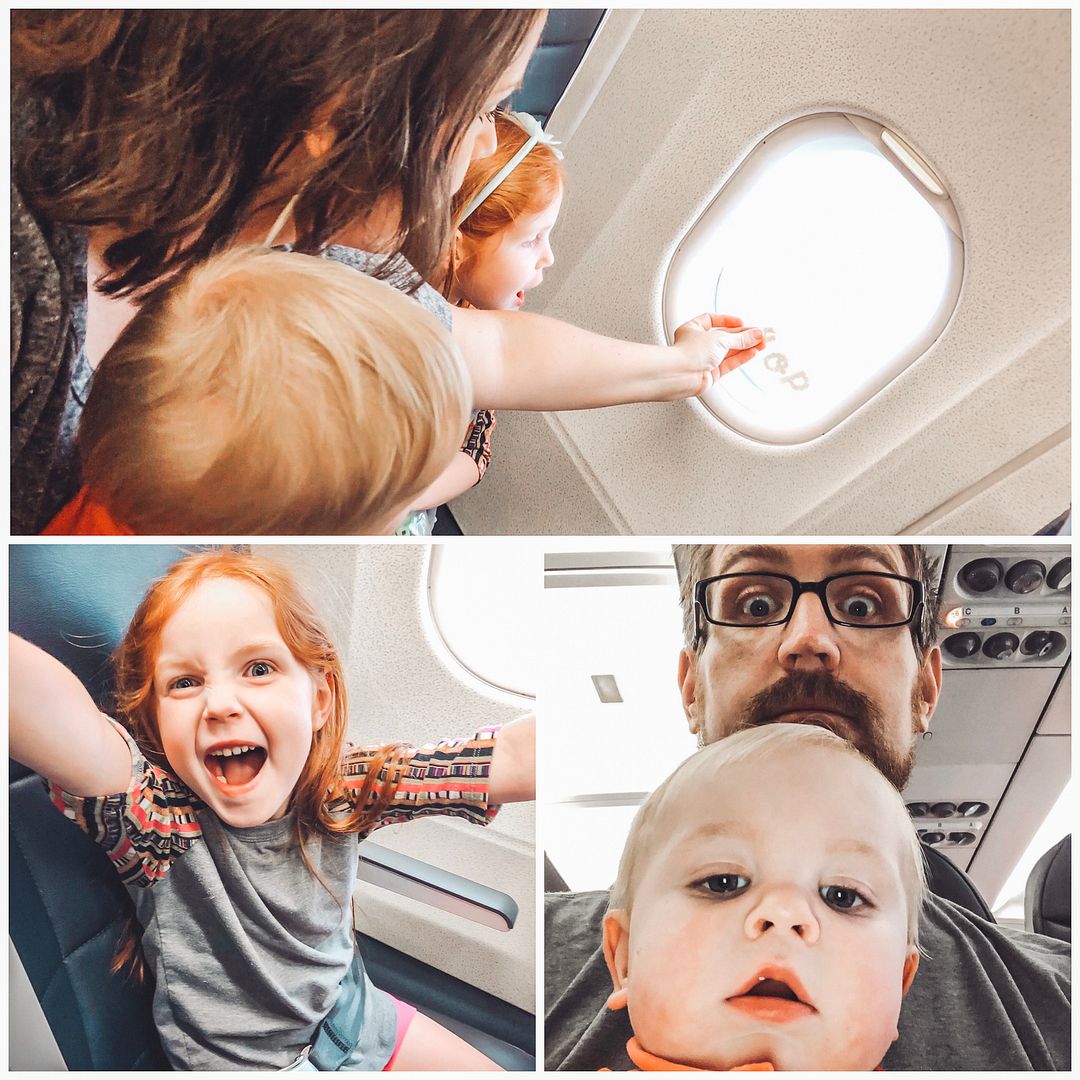 This was the first time all four of us have flown together. When Kendall was a baby, we flew with her numerous times because we lived in Washington, DC and lived farther away from a lot of our family than we do now. Of course, she doesn't remember all of those flights she took as a baby, so she was very excited for the trip. This was Knox's first time on a plane and this trip also included the first time I took a flight home with just the kids and no Tolar as backup. AH! 
I'll say this about the plane ride home: Do you remember the part in
How The Grinch Stole Christmas
, after he has stolen everything from the Who's? When his sleigh is packed full of stuff?!?! That is what I looked like at the airport! I had two large suitcases, a purse, a diaper bag, a car seat in a backpack (that was so heavy even if it was on my back) a baby in a stroller with a booster seat strapped to it and a five year old carrying her own backpack. I got a TON of stares, but I'm happy to report that some people did ask me if I needed help. I was able to manage it all and almost broke out in tears when another mom told me I was a Super Hero. The flight home was delayed, causing us to sit on the plane for over an hour and a half before take off...that part was rough but we all survived! And I am very proud of myself and my kids for handling it all!
Featured Post
About Me
Welcome to Pursuit of Pink. I'm Lindsay and I'm so glad you are here. I believe a positive life is a happy life. Join me as I try to walk that out daily - in life, motherhood, style and more.
View my complete profile
Categories