Thursday, November 30, 2017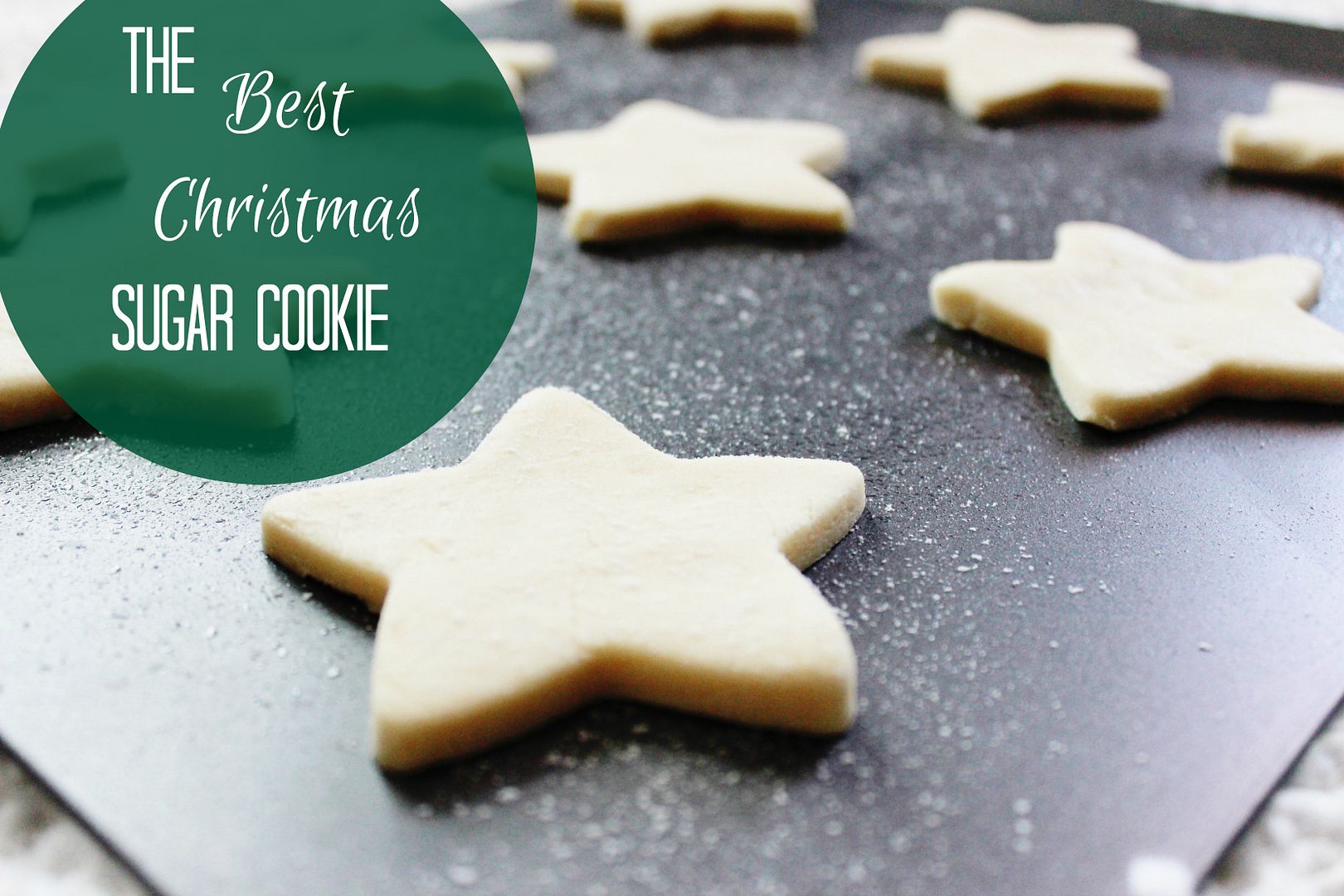 One of my favorite Christmas memories as a child was making sugar cookies and cutting them out with fun Christmas shaped ornaments. My mom, sister and I did this each year when I was younger and always had a blast! After we baked the cookies, we would then decorate them with icing, leaving lots of fun cookies for us to eat over the holiday. I realized last year that Kendall was old enough where she could help with the cookie making and decorating; unfortunately my mom couldn't find her sugar cookie recipe. So I scoured
Pinterest
looking for the perfect sugar cookie recipe.
After reading through lots of recipes, I settled on one that I will share below and let me tell you - it is the BEST Christmas Sugar Cookie.
There are multiple reasons I love this recipe:
-one batch makes a lot (at least 3 dozen)
-the cookies take barely anytime to bake
-there is no chilling required, you can make the dough and immediately start rolling everything out
-the cookies hold their shape REALLY well and don't expand when baking
-there is a hint of almond extract in these cookies that makes them taste
so good
-they are the perfect amount of sweet, and definitely not
too
sweet
-the cookies are soft and just plain awesome with perfect edges every time
-they taste great with or without icing
Wednesday, November 22, 2017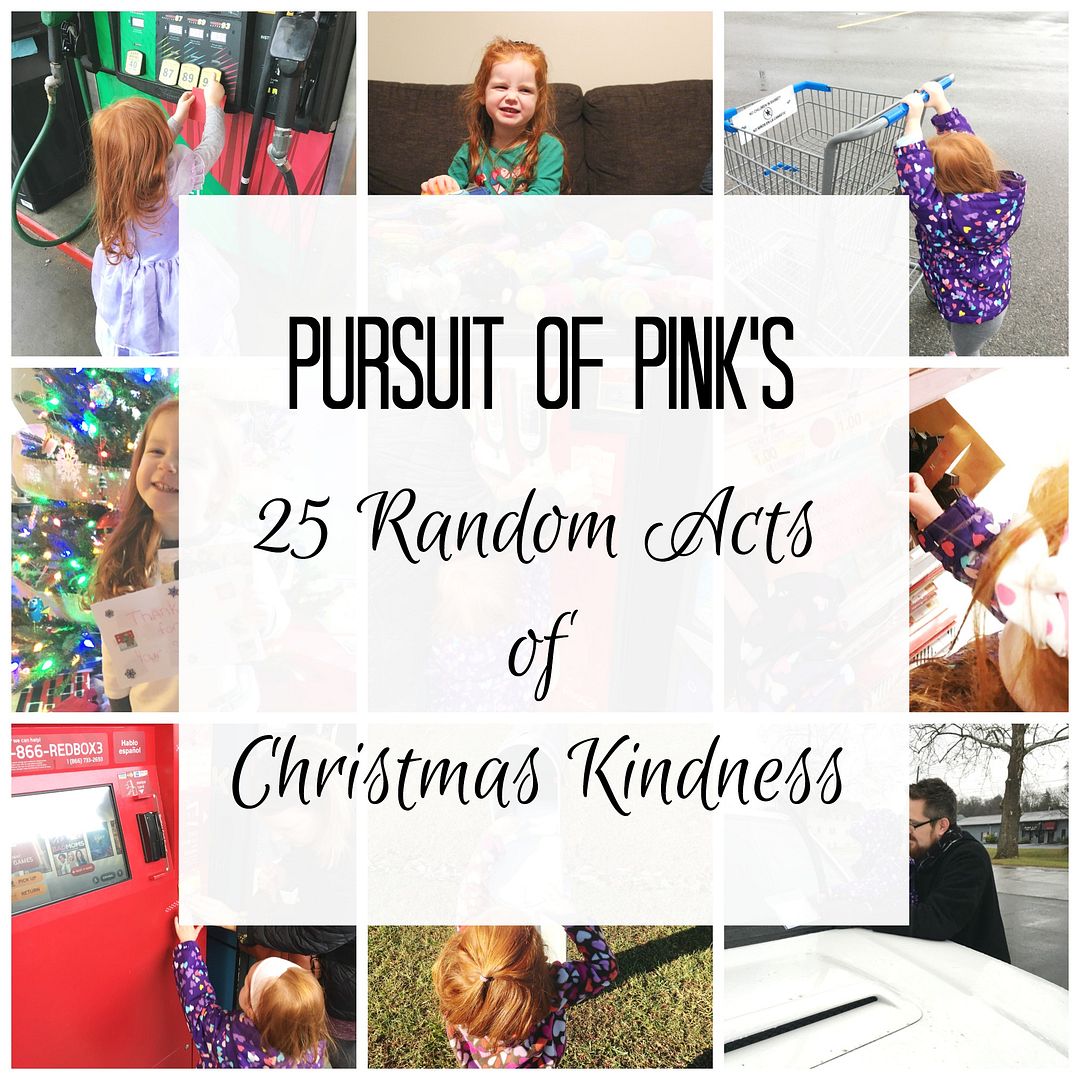 During November and December when we focus on being thankful and gift giving to those we love, I also want my daughter to focus on spreading kindness around like wildfire. We have been very blessed in so many ways and it is my hope that my child will learn this at a very early age so she can spread cheer to others always.
Last year, I introduced Kendall to 25 Random Acts of Christmas Kindness (RACK) in December leading up to Christmas Day. I got the idea after following fellow blogger,
Molly
, and decided immediately that my family would take part. I chronicled our 25 acts on
facebook
for everyone to see. I certainly hope we encouraged others to perform random acts of kindness as Molly did for us!
As I prepared for this year, I started talking about the Random Acts of Christmas Kindness with Kendall at the beginning of November. I reminded her of some of the fun things we did last year and asked her what she wanted to do this year. Her first thought was to take some of her own money out of her piggy bank and buy toys for kids who don't have any. You better believe that tears sprang to this mama's eyes! Do you see how easy it is to get your kids to care and want to give? You just have to show them.
This year, I thought it would be fun to share in advance our plans for Random Acts of Christmas Kindness. I would LOVE IT if lots of you loyal readers would take part in RACK this year. My entire life's mission is to make people feel loved and to spread happiness, so why don't we all participate together?
Below is our schedule for each random act. You can follow along exactly or create your own list. The point is just to bless others! I'll include an image at the bottom of this post that you can save to your phone to refer back to later.
If you participate, I'd love you to share it on social media. Use the hashtag
#PursuitofPinkRACK
so I can see who is joining in on the kindness.
Featured Post
About Me
Welcome to Pursuit of Pink. I'm Lindsay and I'm so glad you are here. I believe a positive life is a happy life. Join me as I try to walk that out daily - in life, motherhood, style and more.
View my complete profile
Categories