Wednesday, March 30, 2022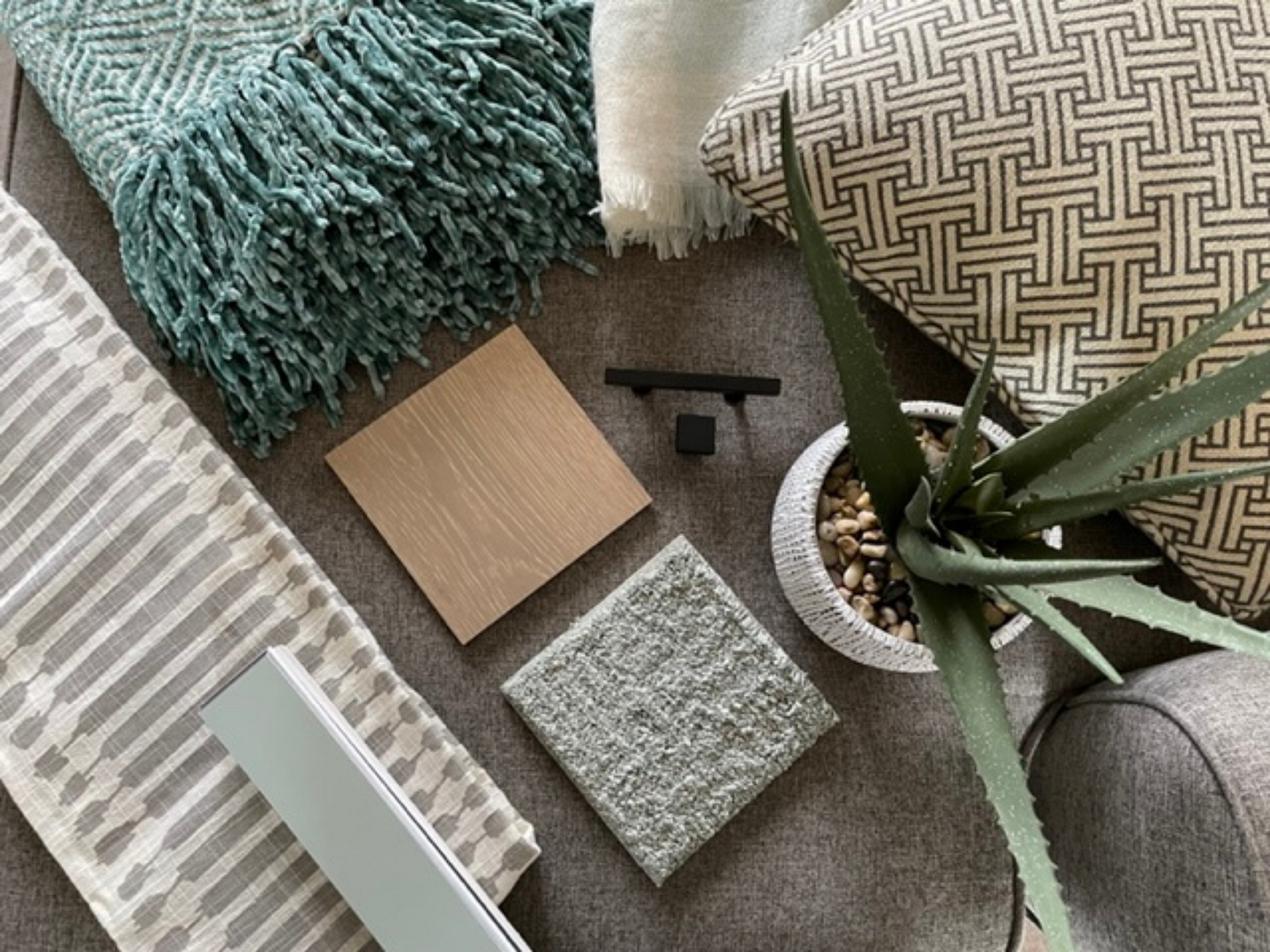 Thank you to Carpet One Floor & Home for sponsoring this blog post. All photos and opinions are completely my own.
Home decor styling and organization have always been areas that have brought me joy. It is so thrilling to me to take items that I love and put them together with other loved and unique items to create an inviting home. When we built our house a few years ago, my main focus became home design and styling our home just right. Through my
instagram channel
and posts on this blog, it is my goal to give you advice and tips to help you create a home that you truly love.
So where do you even start when it comes to styling your home? One thing I like to do is create a mood board to see if items I have in mind will look good together in a room. For me, a mood board is great to help me gather ideas and color schemes and to start to see my vision come to life. Seeing different colors and textures all together in one place helps me determine if the look I dreamed up in my head is actually going to work. Mood boards are a source of inspiration! I'm going to walk you through creating a mood board.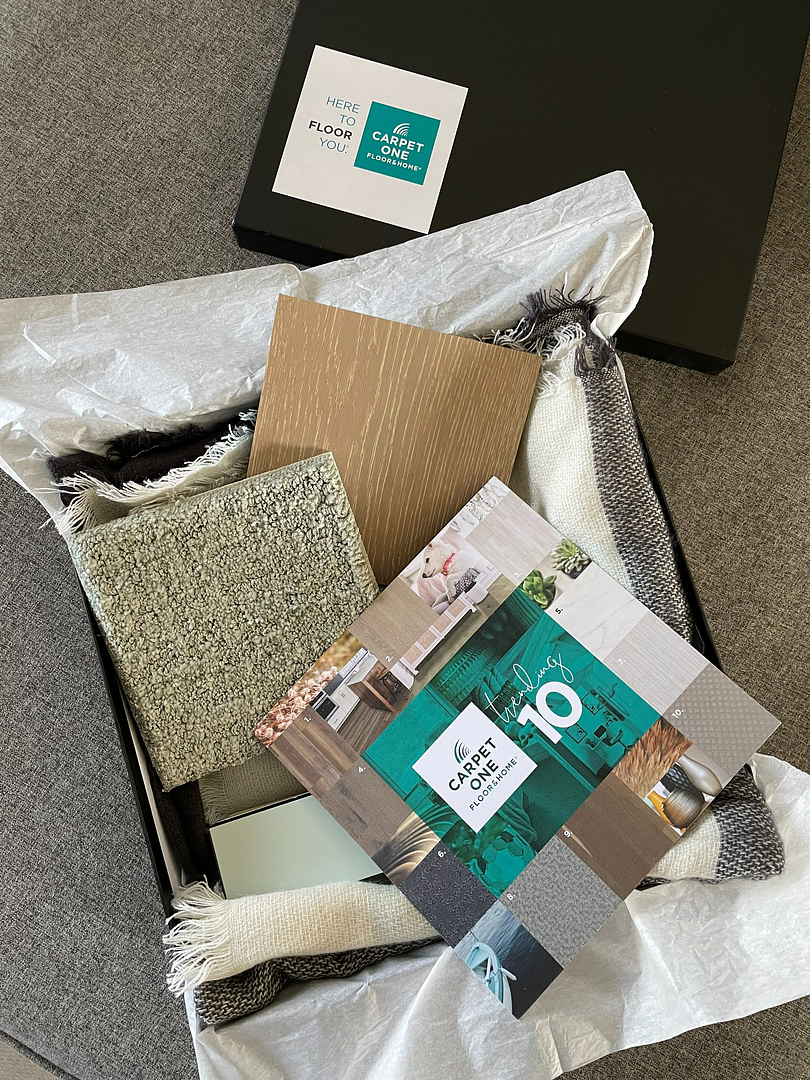 Creating a mood board
Let's pretend that you have asked me for help to create an inviting living room that is also pet-friendly. The first thing I suggest you choose is flooring, since flooring is a pretty nice investment in your home. Start with flooring because a flooring choice can inspire the rest of the room. For a pet-friendly living room, I suggest something that offers waterproof technology. Carpet One Floor & Home has put together a list of the
Trending Ten
floors and I've got my eye on two flooring options from their list. Both of these flooring options would be perfect for creating an inviting and pet-friendly living room in your home. Carpet One sent me some flooring samples to check out and here are the two that I recommend for a pet-friendly living room: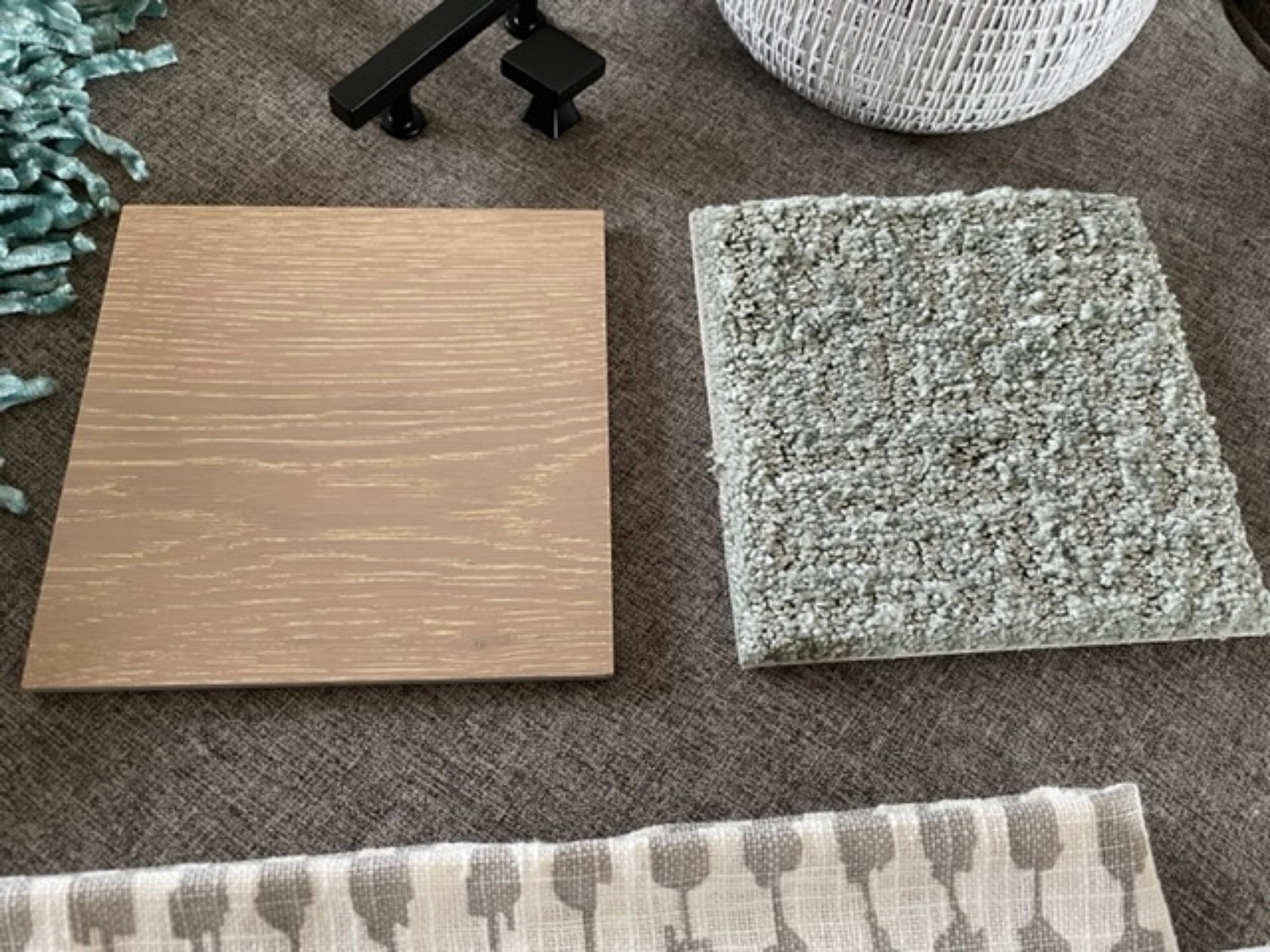 1.)
For carpet:
Orchard Stones in color Aloe
If you prefer soft carpet in your cozy living room, Orchard Stones has great options. The carpet is cozy and soft but also pet-friendly and waterproof! I also love the texture design of the carpet that can help to mask dirt that will inevitably be tracked in by your loving pet. The color Aloe adds some slight color to the room without feeling overpowering since it is still a somewhat muted tone.
2.)
For hardwood:
Shelby Lane-White Oak in color Antique
If you need a flooring that can stand up to spills, scratches and dents, then Shelby Lane-White Oak flooring is the way to go. The flooring is waterproof and extremely durable. Antique, the color for the hardwood floors, is the perfect neutral tone, allowing you plenty of options when it comes to colors and other design elements.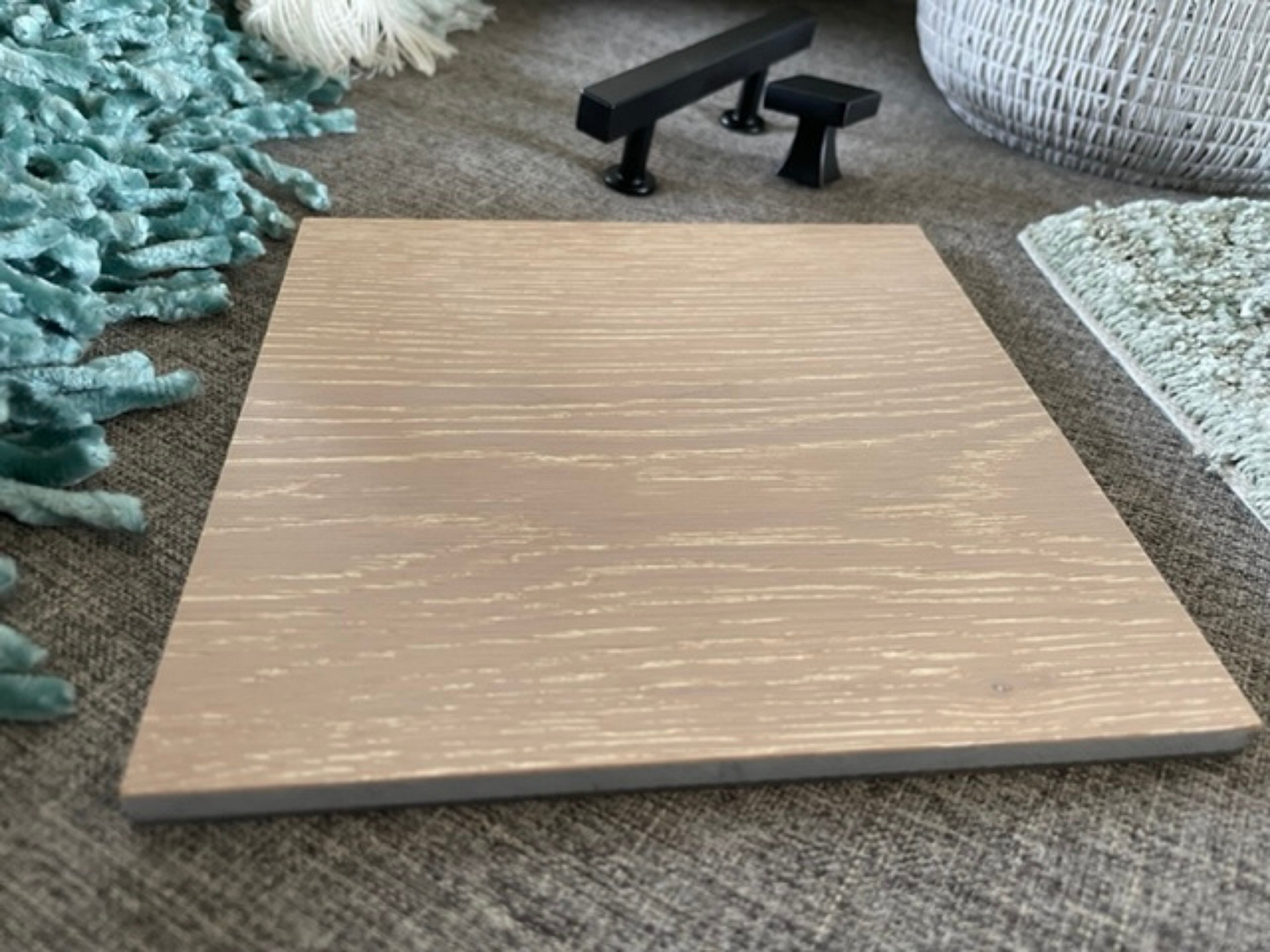 To create the rest of the mood board, I let the light green (Aloe) from the Orchard Stones carpet sample lead me to picking other green tones for the rest of the room. The greens will serve as pops of colors against the neutral Shelby Lane-White Oak flooring.
Additional elements in the mood board:
Since we have our own sweet dog, I know all too well that a pet-friendly living room needs a
couch
with removable cushion covers that can easily be washed. A grey couch is a perfect neutral color for a living room. The grey can help the space feel bright and also allows you to add many different colors - depending on your taste - with pillows and other decor. I prefer to have my base pieces (flooring and couch) in neutral colors. Then I can add color and change things out as trends come and go without having to repurchase the large items.
Pillows
with removable covers are also helpful in a pet-friendly room. I also suggest buying covers that are sturdy and thick, that won't pill. You can add color and/or texture to a room depending on the pillows that you choose. I again went with neutrals for the pillows, but I like the design and added texture.
I added some
blankets
in two different colors of green (one teal, one more of a light mint color) to add some pizazz to the room. The blankets have different designs to them which also helps add texture and dimension to the feel of the room.
Curtains
are always a great addition to any living room. Since I'm going to use blankets and decor to add pops of color, I went with a neutral curtain with an ikat design. The curtains will go well with the grey couch and the ikat design serves as great decoration for the room.
Hardware
on entertainment centers and end tables can be fun to change out to update a piece of furniture. For this room, I suggest using matte black handles and drawer pulls as the black contracts really nicely with the floor colors.
Plants
are a great addition to any room. I added an aloe plant to give some more green to the room and to help add color.
And finally, I chose a light mint
paint
color to tie the whole room together. The color of the paint is extremely muted, just like the color of the carpet. This helps add some color to the room without being too bold. It gives the room some character instead of plain white, but allows you to still go bold with other decor options.
There you have it. Bringing together flooring, fabrics and textiles plus a few decor pieces can help you visualize the look and feel of a project when designing a room. After you settle on a color palette, then you can start to add in pieces of furniture to complete the look. Have I inspired you to create a mood board for your next project? Remember to check out the list of
Trending Ten floors
from Carpet One to help inspire your next design project.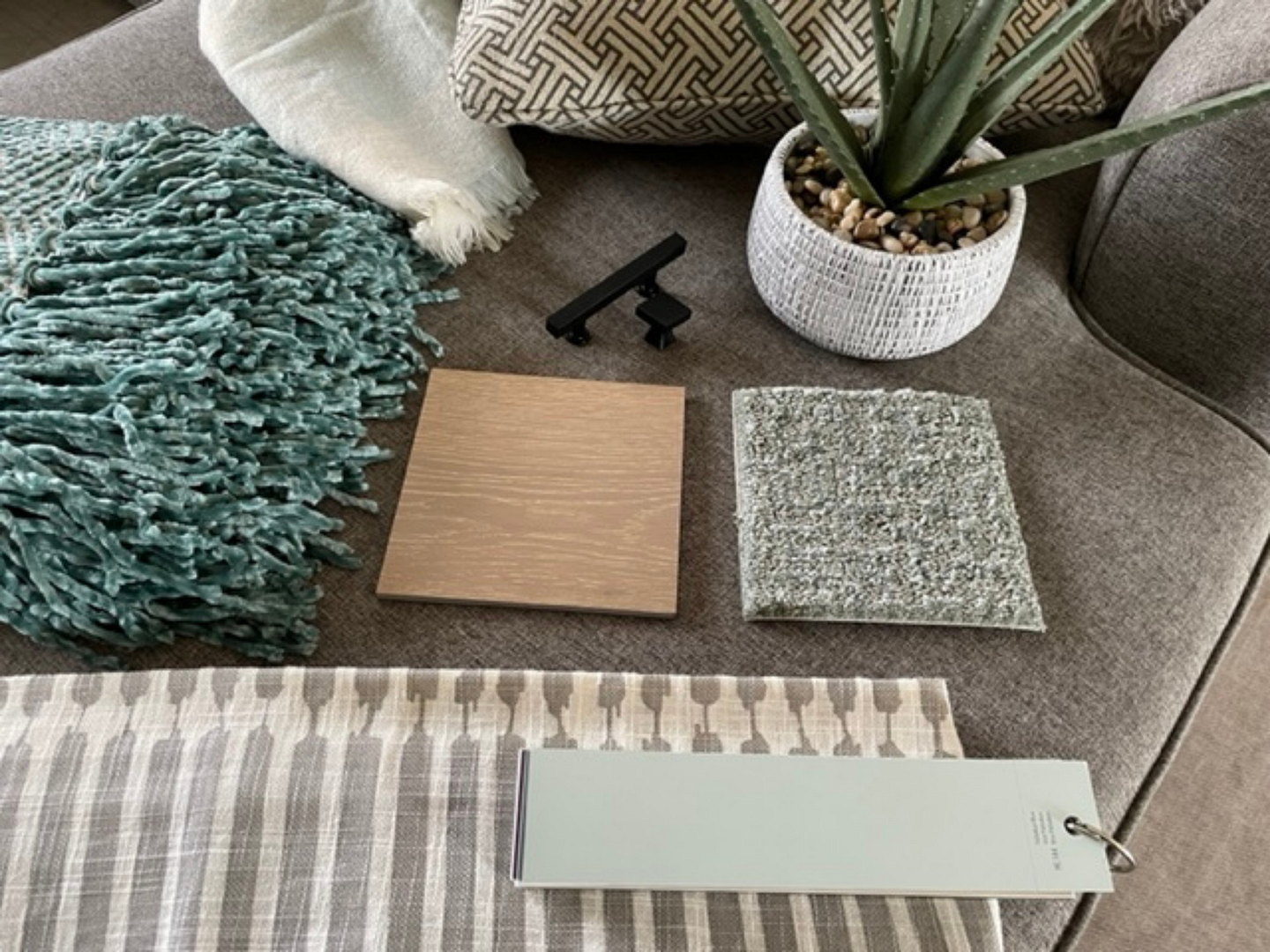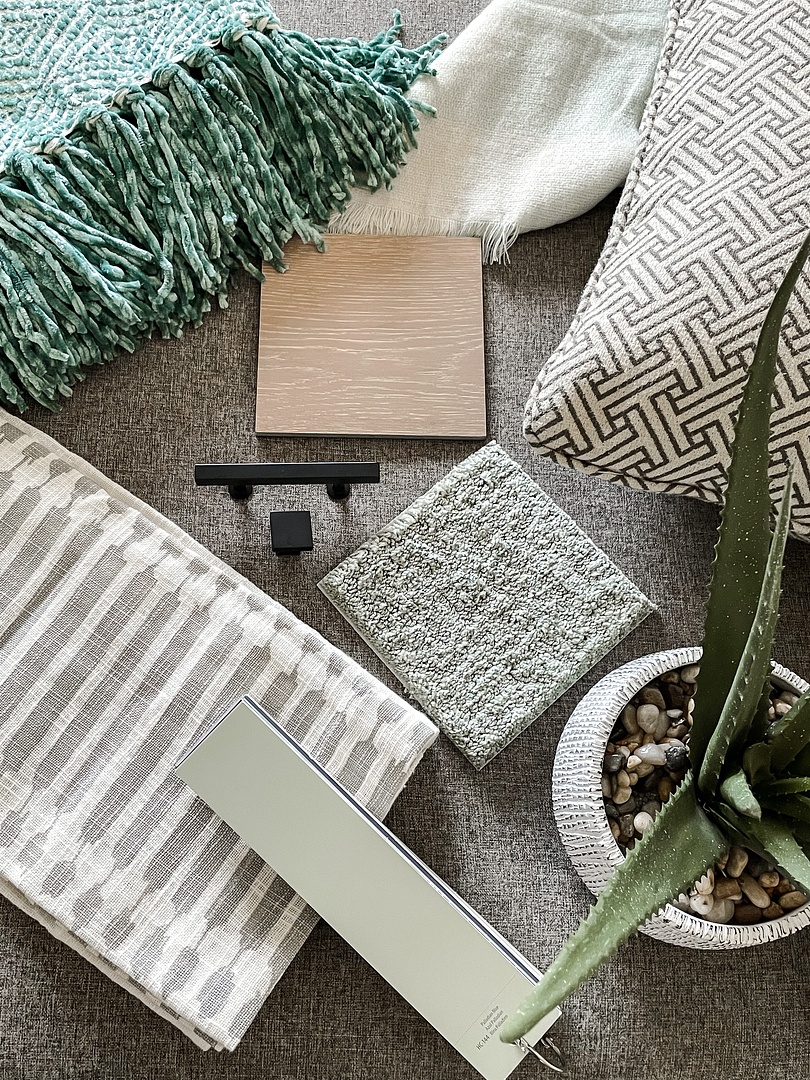 Saturday, March 12, 2022
Spring is on its way and I know for a lot of people that means Spring cleaning and updating your home. But what do you do if funds are tight? Luckily there are numerous options to help add character and updates to your home without breaking the bank.

Paint
A very easy and inexpensive way to update the look of any room is with paint. Don't underestimate the power of a fresh coat of paint. Just changing the color of a room can make a big difference and drastically change the look and feel. You can paint an entire room, paint just one wall, add a painted wall arch, and more!
Window Treatments
Add additional character to a room with window treatments. While some window coverings and treatments can get costly, there are SO MANY on the market that are really quite affordable and of great quality. Faux wood blinds are a neutral, safe and practical option for your windows. Cellular shades and roman shades are nice options for a different and somewhat upscale look.
Feature Walls
One of my favorite ways to update our house is to add a feature wall to a room. I have seen so many pictures over the years of beautiful board and batten walls and I knew that I wanted one in my house. Adding crown molding or feature walls helps to increase the value of your house. During the pandemic when I had a ton of time on my hands, I asked my husband to show me how to use power tools and I created a board and batten wall for our entryway and I love it. I am proud to say that 90% of the work was done by me! Check out Pinterest and Instagram and I guarantee that you will find tutorials showing you how you can do a feature wall yourself. By installing the wall yourself you will save tons of money.
Bathroom Mirrors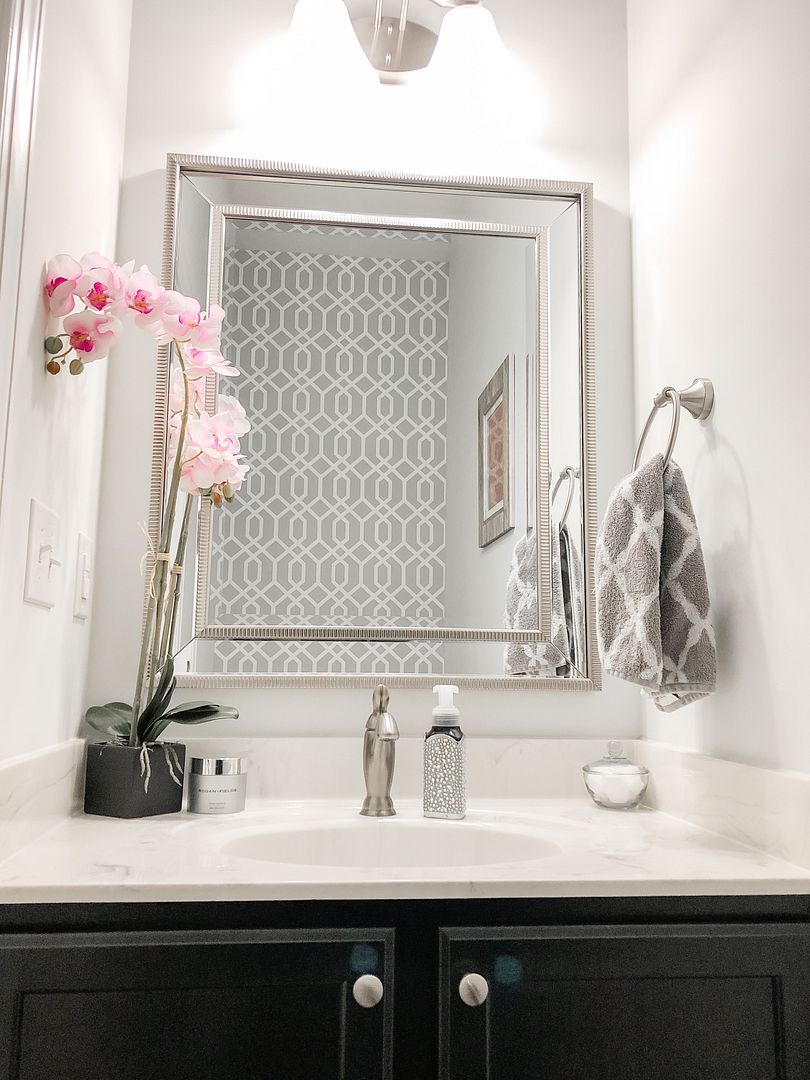 Trade in your boring builder-grade bathroom mirror for a framed mirror. When we were building our house, I asked our builder to leave the mirrors off the walls in our bathrooms. Instead, I shopped around and found some great sales on framed mirrors to help add extra character to each bathroom. And if you can't find a framed mirror that you like, consider building a frame yourself. There are tons of tutorials on Pinterest to teach you how.
Kitchen Backsplash
Adding a backsplash in a kitchen is a great upgrade! You can get really creative with colors or stay with a neutral pattern. There are so many options. I'm going to let you in on a big budget-friendly secret. Check out peel and stick backsplash! I installed a peel and stick backsplash in my kitchen two years ago and I'm still pleased with the look. The installation was a breeze, no one is able to tell that it isn't real porcelain tile unless they touch it, messes wipe off easily, and the cost was so affordable! Adding peel and stick backsplash to my kitchen is one of my favorite home projects to date.
Barn Doors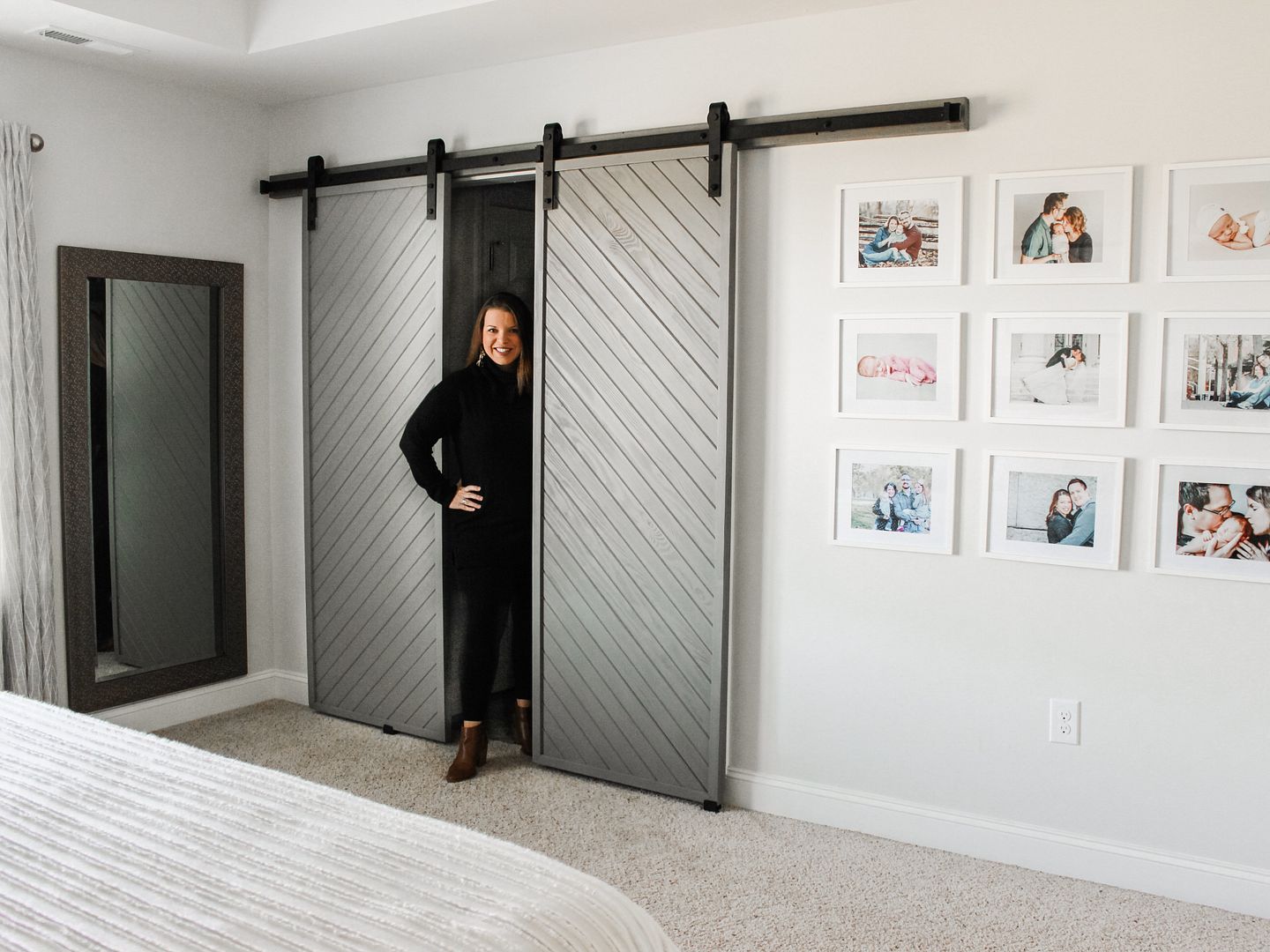 A terrific way to add interest and character to a room is by installing a barn door. Barn doors have come a long way and I know you will be able to find some really affordable kits. You can use a barn door for a bathroom, a pantry, a closet, anywhere. They are easy to install and quite beautiful.
Decocrated home decor

Probably the easiest and most affordable way to update your home is to change out your decor with each new season. The BEST way to do that is with a
Decocrated subscription
. You get 6-8 home decor items shipped straight to your door for a very low price. You would not be able to go to a store and buy each item individually for the same price.
Now take what you have read and go make some affordable updates to your home!
Tuesday, March 8, 2022
I don't know about you, but when my purchase actually gets used for GOOD and has a purpose that goes deeper than just the selling of goods, I'm very inclined to buy. Several months ago, I was introduced to an incredible brand that is literally changing lives of females in need. New Hope Girls is a Dominican Republic-based nonprofit organization that has beautiful bags all handmade by women looking for an honest living. Funds from the bags go to support their mission of rescuing girls from trafficking and exploitation.

Today is an exciting day for New Hope Girls, because today is the launch of their 4th collaboration with Vera Bradley. Yes, Vera Bradley - a brand that I'm sure you have heard about for quite some time. How awesome that such a well known brand as Vera Bradley is helping to elevate the mission of New Hope Girls?!?!

Before I jump into the BEAUTIFUL collection that is New Hope Girls + Vera Bradley, I want to give you a bit more information about New Hope Girls.





New Hope Girls
New Hope Girls works to fight trafficking, exploitation and abuse in young girls in the Dominican Republic by providing a home for them in a New Hope Girls safe house. The girls are raised and provided for just like daughters would be in a loving family. In addition to running the safe houses (they have two!), New Hope Girls also has a workshop where they employ adult women, giving them an opportunity to earn an honest living. The women hand make all of the beautiful bags that are available to purchase from New Hope Girls and proceeds go right back to supporting the mission to provide rescue, refuge and restoration to girls and women.

The beautiful bags are made from high quality and beautiful upholstery fabric that is sustainably sourced in the Dominican Republic. When you purchase a bag, you receive a tag that tells you who made the bag and some of her story. Each bag has such a beautiful purpose!


There are so many different styles and patterns of bags to choose from. I am sure that when you check out the New Hope Girls website you will find a bag perfect for your mom, your sister, your best friend and even yourself. They have bags for so many types of activities. What I really love about the bags is that they are all so beautiful and unique. The fabrics are unlike any bag I've purchased in the states. When I wear my New Hope Girls travel tote, I always get compliments. In addition to bags, they also have apparel and coffee mugs, so check out their site.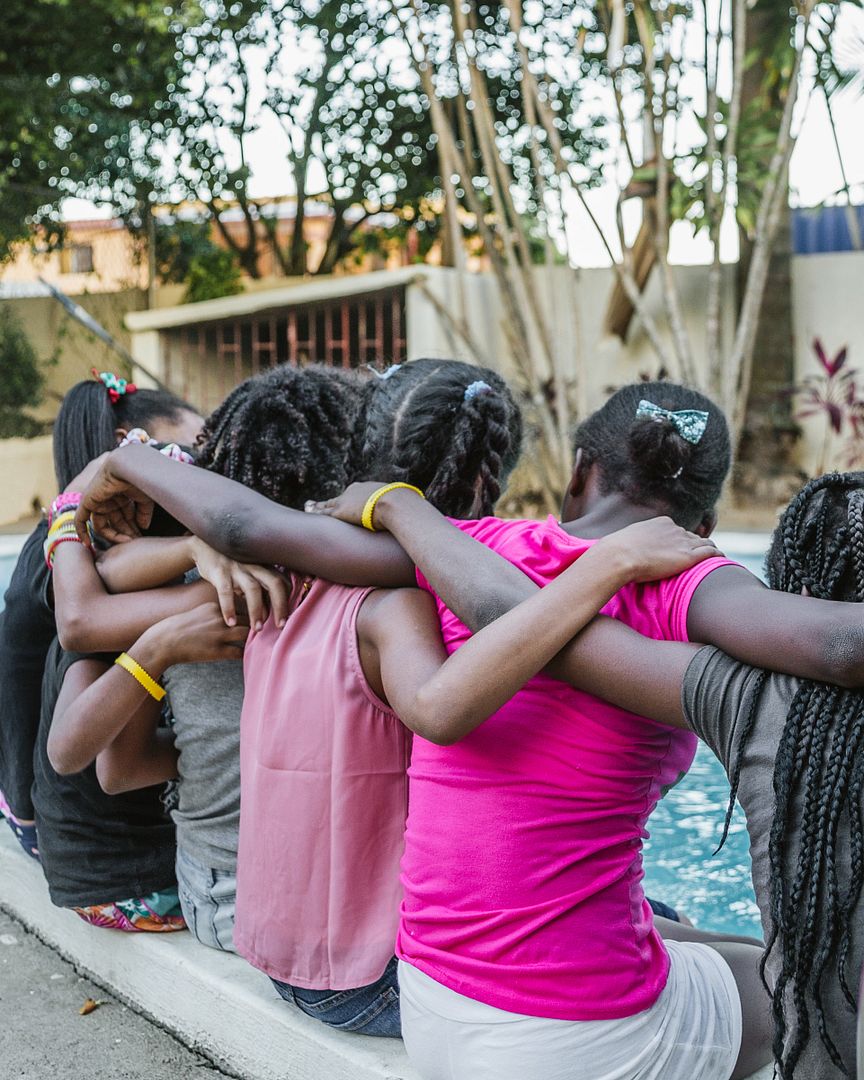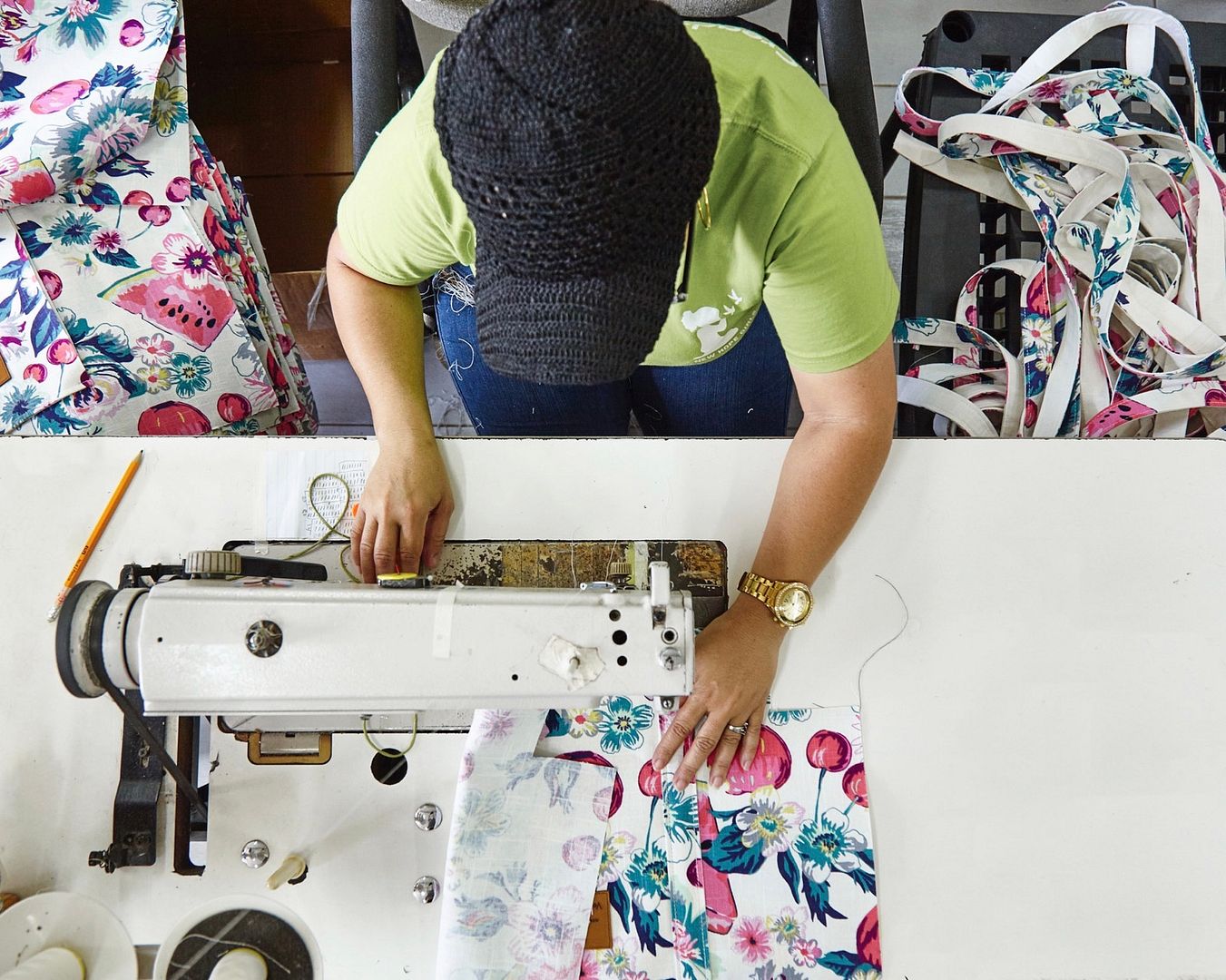 The New Hope Girls + Vera Bradley collection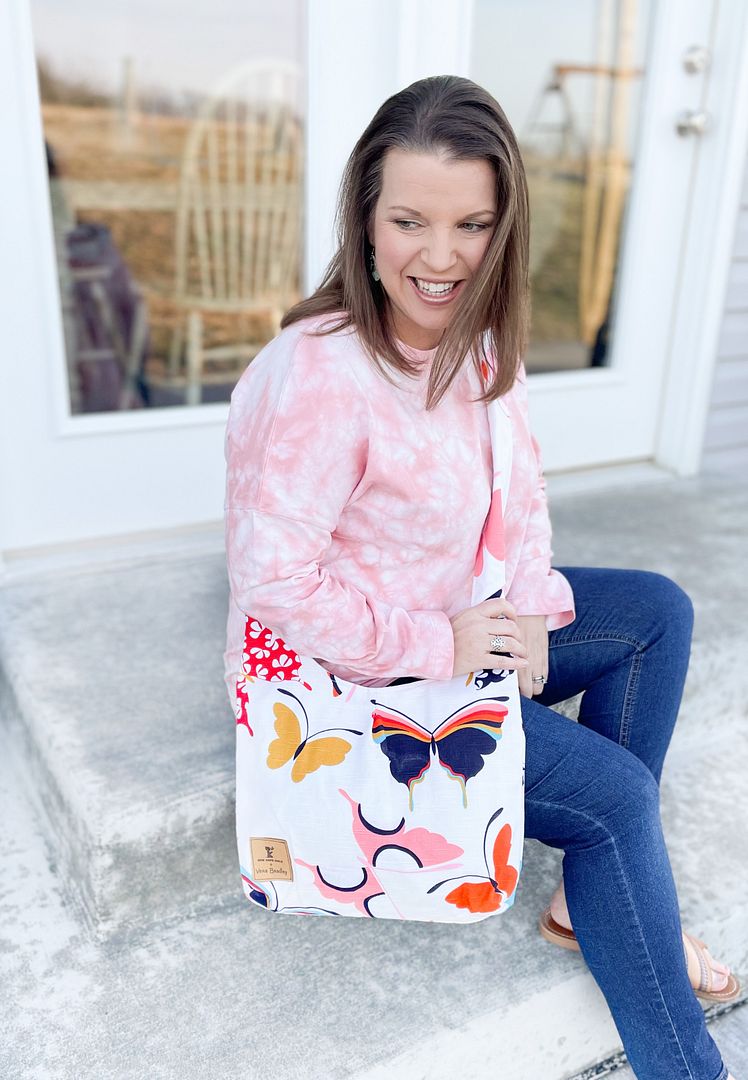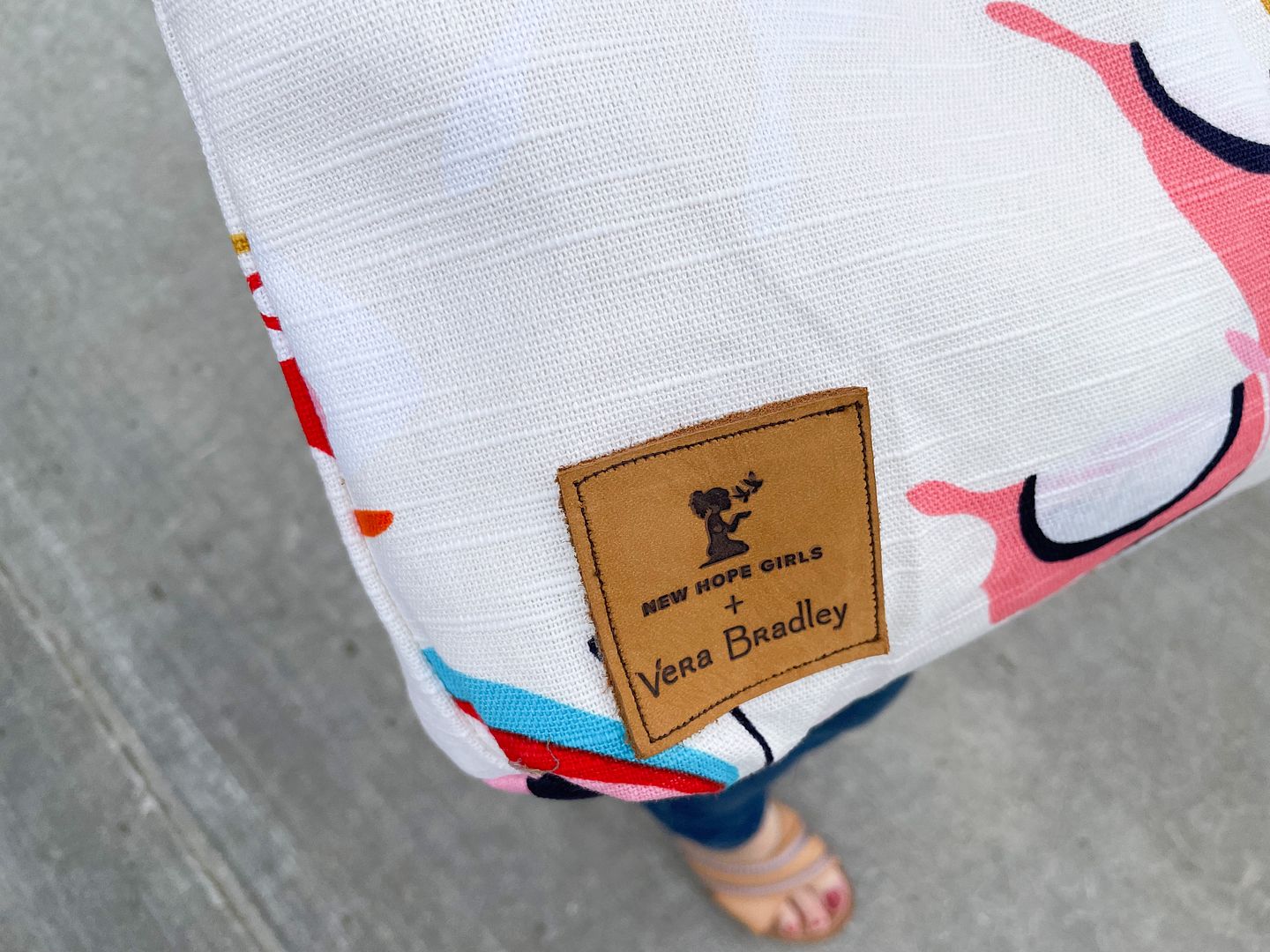 In honor of International Women's Day and the anniversary of New Hope Girls, they are launching their 4th collaboration with Vera Bradley. This collection features five beautiful bags: a hobo, a patchwork hobo, a duffel, a crossbody and a cosmetic pouch. Five products, five opportunities to change lives.

The bags are made with high-quality beautiful fabric that includes colorful and beautiful butterflies. The butterflies signify transformation which is what New Hope Girls provide to the girls they rescue and the women they employ. A special feature included with the design is that the inside liner includes "Created for more" handwritten in both English and Spanish. The handwriting is special because it is the writing of the girls involved with New Hope Girls. That will serve as such an powerful reminder that the bag you are wearing is helping out the person who wrote that phrase.

Through this collaboration with Vera Bradley, 75% of the purchase price is donated to New Hope Girls to help them continue to reach girls and women in dark places and give them a life that was indeed, created for more.

I urge you to check out the website and these beautiful bags. I'm sure when you gift a loved one a New Hope Girls bag, it will easily become their favorite bag. The bags are versatile and can go with so many outfits, yet they make a huge statement and can be the focal point of someone's outfit. And doesn't it just make you smile thinking that your purchase can do so much? With the click of a link you can be on your way to making a huge impact in the life of a little girl who so desperately needs saving.

If you are interested in the butterfly bags from the New Hope Girls + Vera Bradley collection, don't delay in ordering. The bags from their collaborations usually sell out! Click here to head to their site now. Your purchase can help change lives!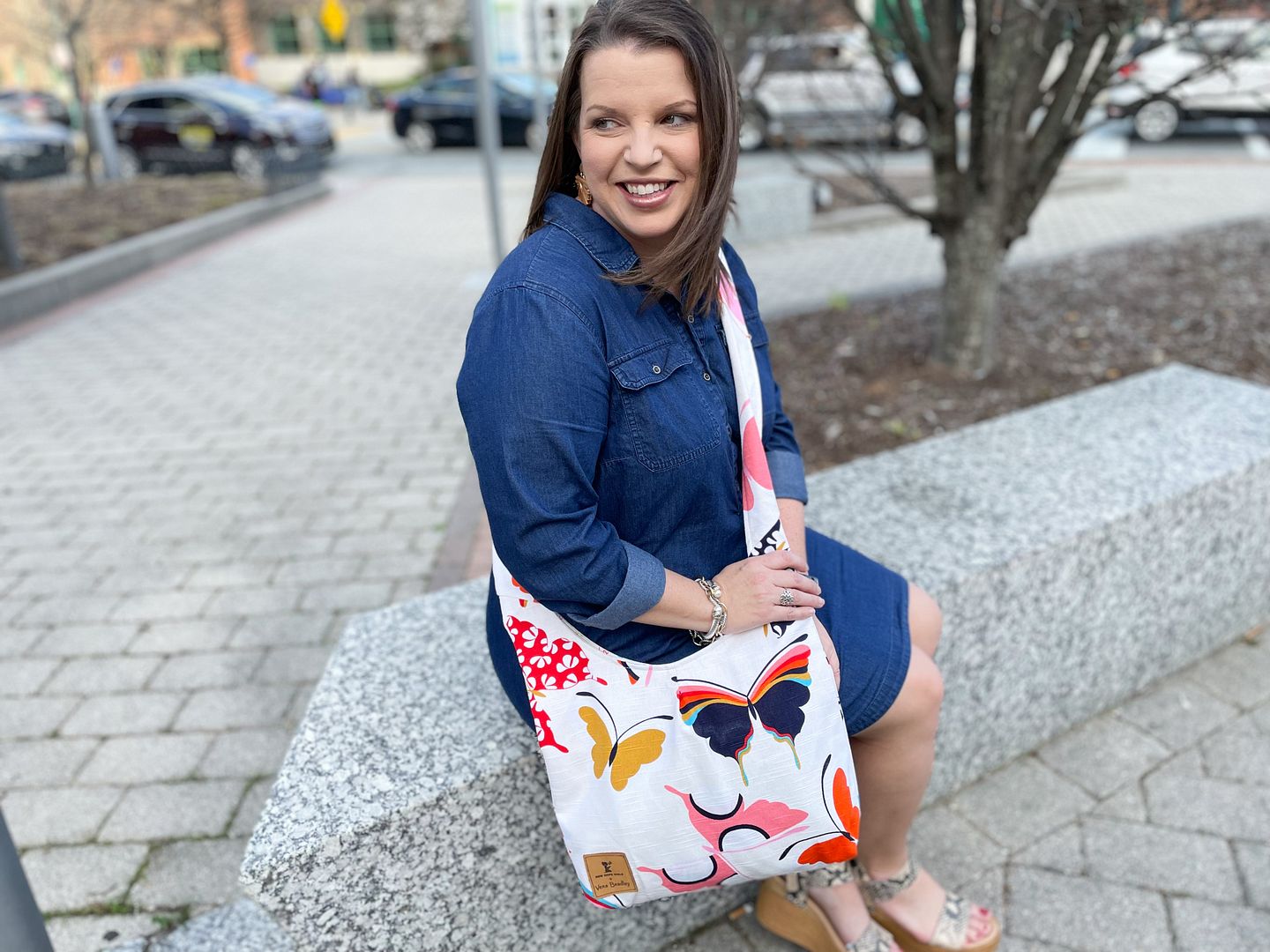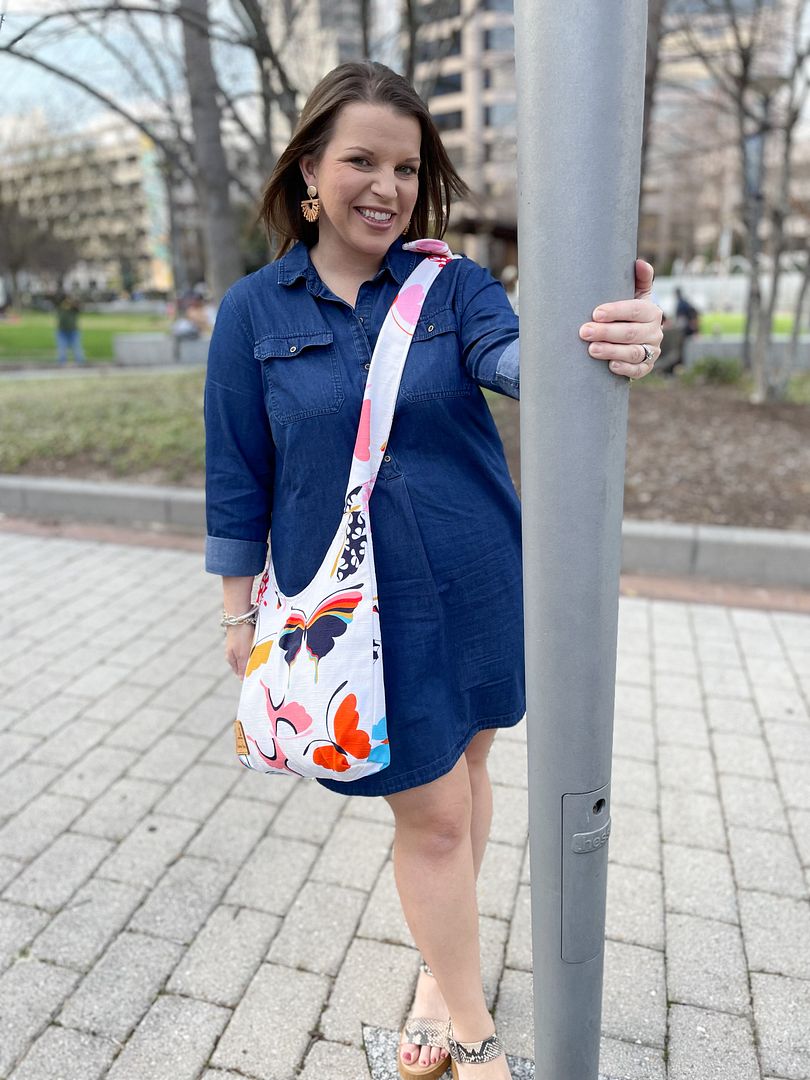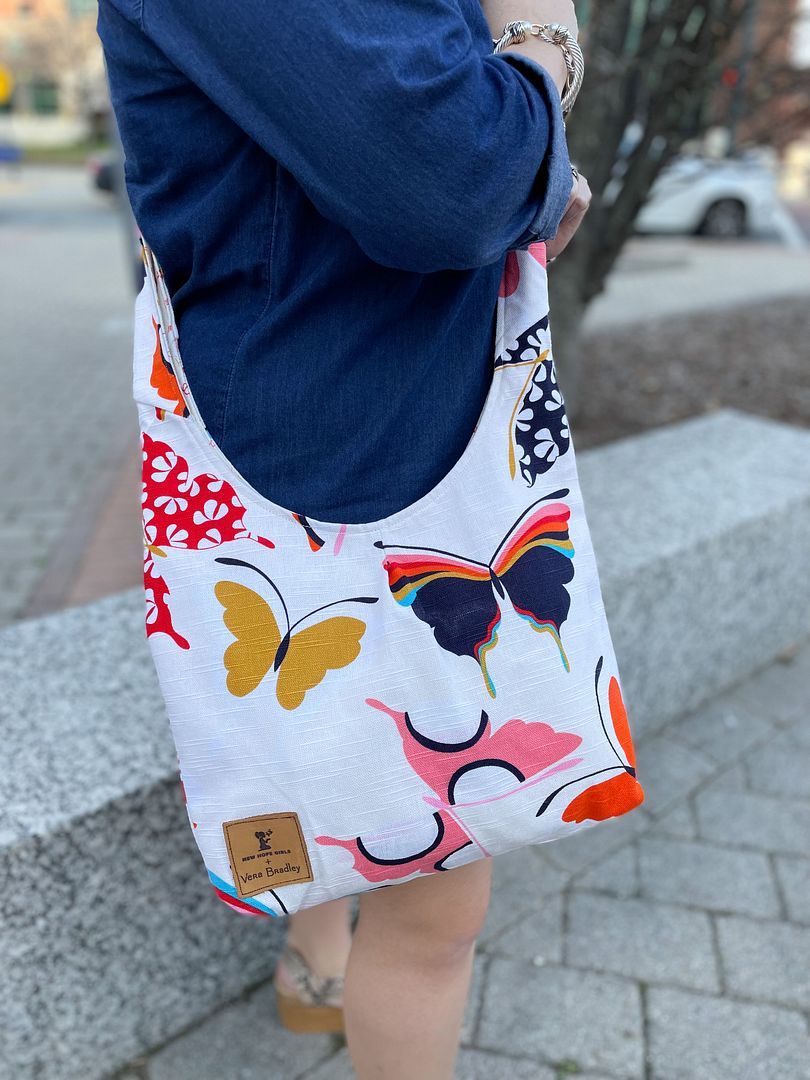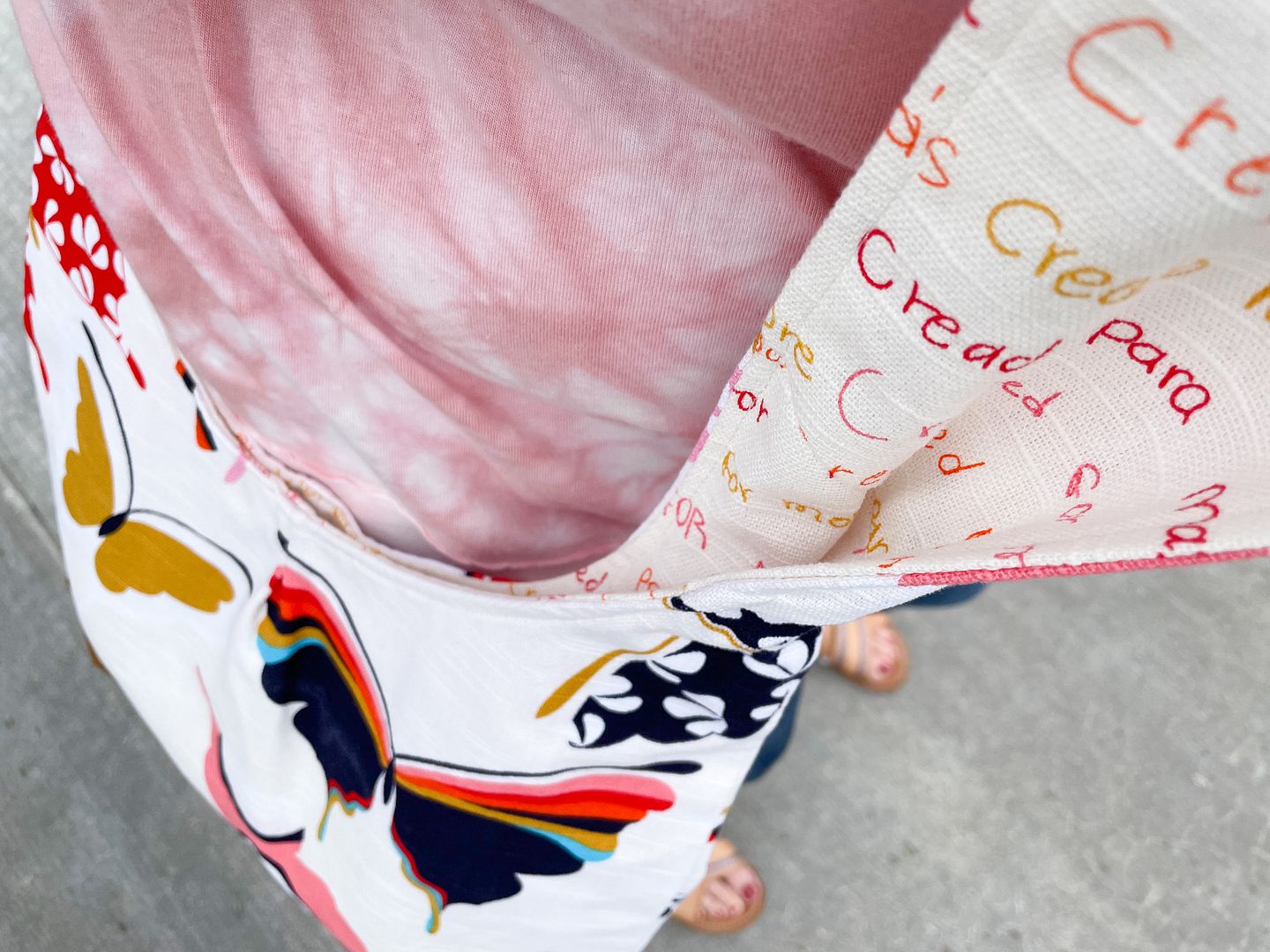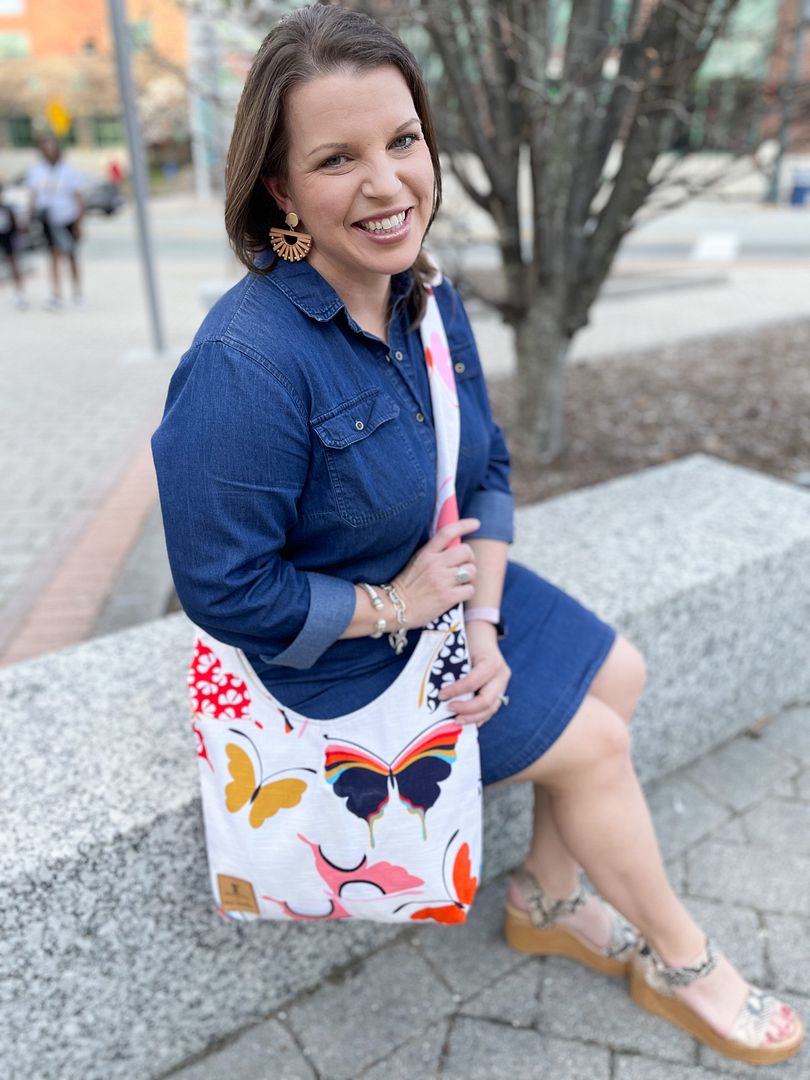 Featured Post
About Me
Welcome to Pursuit of Pink. I'm Lindsay and I'm so glad you are here. I believe a positive life is a happy life. Join me as I try to walk that out daily - in life, motherhood, style and more.
View my complete profile
Categories