Tuesday, May 21, 2019
Thank you Decocrated for sponsoring this post. All text and opinions are my own!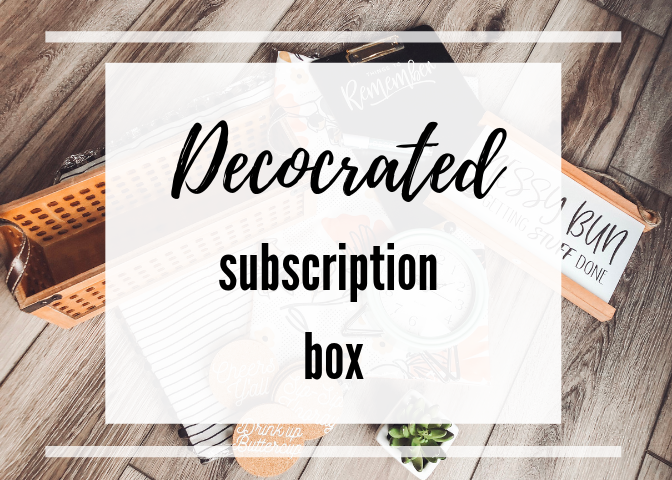 Since moving into our brand new house almost a year ago, I've been slowly styling and finding the right pieces to go into every single room. We plan to be in this house awhile which means I've got time to truly find pieces that speak to me. While I do like to hit the stores and see what items are available, I recently fell head over heels in love with a subscription box called
Decocrated
.
If you've been around here for any length of time, you might know my love for subscription boxes runs deep - just ask any busy mom, they can be such time savers.
Decocrated
might be my most favorite subscription box yet. Decocrated is a quarterly subscription box that includes timeless, unique items to keep your home feeling comfy, on-trend and perfectly you. I feel like Decocrated was created with me in mind because the box I just received included items that are PERFECT for my house. In addition to filling the box with beautiful items that match my style exactly, the box got delivered to my front door. I could probably end this blog post right here: home decor items that look like
I
personally selected them
and then
they were delivered to me...Decocrated you are my perfect match!
Friday, May 17, 2019
I fully believe that Amazon Prime was created with moms in mind! The busier I get, the more I use Amazon Prime. Nowadays you can find just about
anything
on Amazon. From home decor to electronics to baby products to beauty and fashion, the options are pretty much endless. I always love seeing what types of things people purchase on Amazon and people are often amazed when I tell them something they like was found on Amazon
(how many times can I say Amazon?)
.
I decided to pull together a list of my own to share. These are the products that I've purchased in the past month or so. Everything included is available via PRIME free 2 day-shipping and also has free returns. The prices I list may change.
BEAUTY/PERSONAL CARE
1.)
Eye Shadow Sponge Applicators
($6.99 for 80)
I always apply my base eyeshadow with the sponge applicator that comes with it and I often need to replace the applicator before my eyeshadow is completely used up. You get a HUGE bag of 80 and the applicators are very good quality, not flimsy at all. I probably won't have to reorder these for years.
Monday, May 13, 2019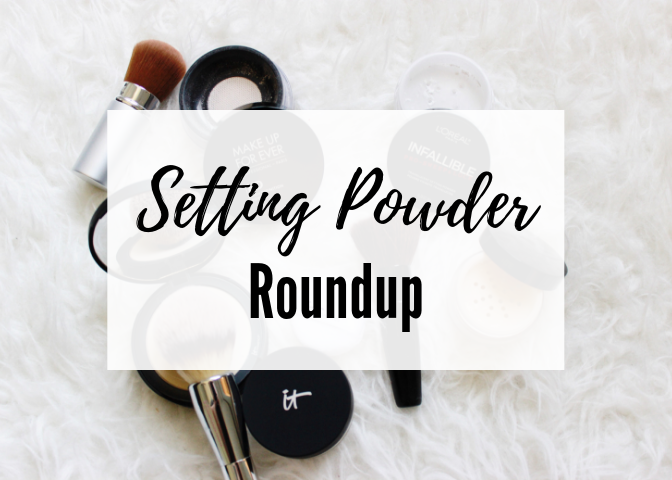 One of my favorite products to help stop makeup meltdown is a setting (or translucent) powder. Setting powders lock in your foundation and concealer and absorb oil to help keep your makeup where you applied it. As a person with very oily skin, I use a setting powder daily to help control the shine. Translucent powders do not change the color of your foundation, they are meant to be applied on top of your foundation to help give you an airbrushed look.
(Awhile back, I wrote a post on my four favorite products to stop makeup meltdown. To see what other products I recommend besides a setting powder,
click this link
to read.)
For this post, I tested out several different powders that I have seen makeup artists and beauty bloggers recommend. As always, my goal is to find the product that works for the everyday woman. I always prefer to spend my money on a product that really works and sometimes that does mean spending a bit more. Overall, I found that all of the setting powders I tested did their job. They all do last a long time (depending on how much you use) giving you many, many applications before you have to replenish. But there are some reasons I like certain products over others.
Featured Post
About Me
Welcome to Pursuit of Pink. I'm Lindsay and I'm so glad you are here. I believe a positive life is a happy life. Join me as I try to walk that out daily - in life, motherhood, style and more.
View my complete profile
Categories