Thank you Decocrated for sponsoring this post. All text and opinions are my own!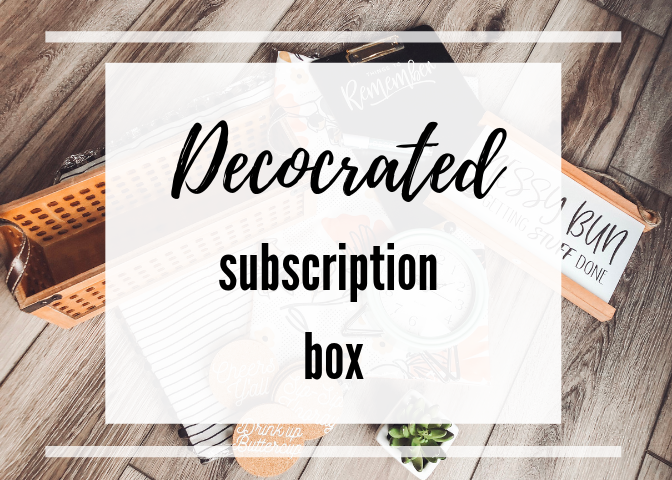 Since moving into our brand new house almost a year ago, I've been slowly styling and finding the right pieces to go into every single room. We plan to be in this house awhile which means I've got time to truly find pieces that speak to me. While I do like to hit the stores and see what items are available, I recently fell head over heels in love with a subscription box called
Decocrated
.
If you've been around here for any length of time, you might know my love for subscription boxes runs deep - just ask any busy mom, they can be such time savers.
Decocrated
might be my most favorite subscription box yet. Decocrated is a quarterly subscription box that includes timeless, unique items to keep your home feeling comfy, on-trend and perfectly you. I feel like Decocrated was created with me in mind because the box I just received included items that are PERFECT for my house. In addition to filling the box with beautiful items that match my style exactly, the box got delivered to my front door. I could probably end this blog post right here: home decor items that look like
I
personally selected them
and then
they were delivered to me...Decocrated you are my perfect match!
1