Friday, July 19, 2019
Back in May I shared with you the items I was buying on Amazon and you guys loved that! I get it - I want to know what people are buying too. I'll say it is very similar to wanting to peek inside people's houses to see how they decorate. It is so fun to get ideas from each other and I am happy to help. Because I got such great feedback from you guys, I decided to do another roundup of what we are ordering off of Amazon.
As my daughter is learning, Amazon has everything! Have a need for something, check Amazon first as I am sure they have it! I've made everything shoppable for you if you are interested in purchasing anything. Have questions? Leave a comment or send me an email (lindsay@pursuitofpink.com).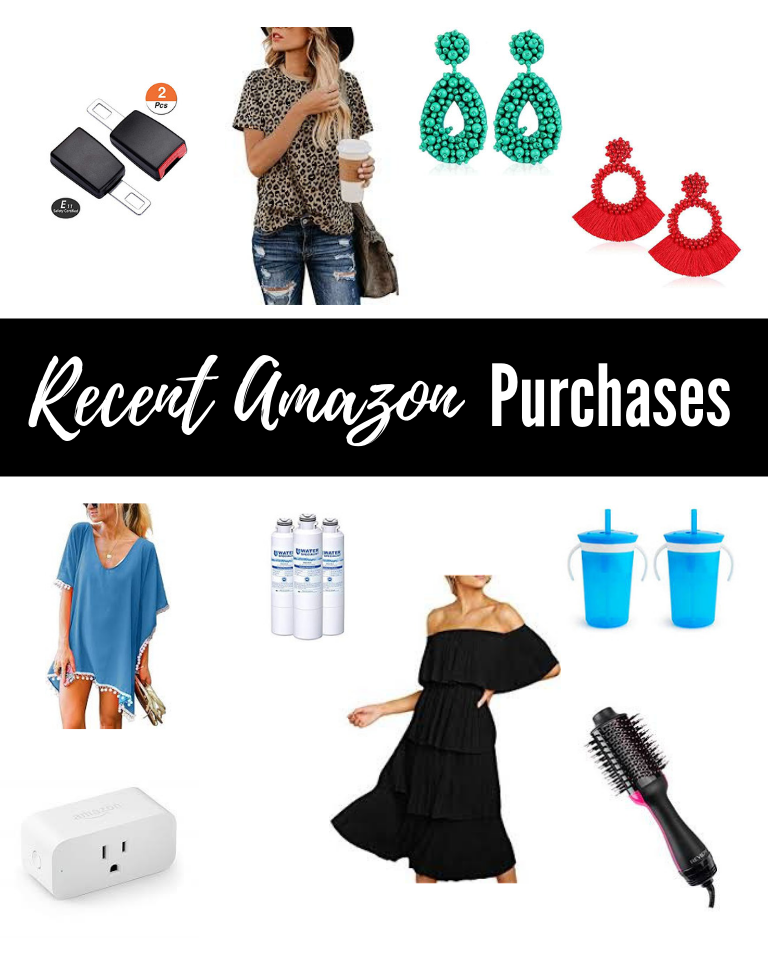 Personal Style
1.) Leopard Print Top
($17.99)
I'm a sucker for leopard print
anything
. In my book, leopard print is a neutral and can be worn so many different ways. I'm not much of a tshirt girl unless I'm working out or sleeping, but I often find myself looking for casual chic options. This leopard print top fits the bill. It is not dressy at all, but the print definitely helps me feel pulled together.
2.) Off The Shoulder Maxi Dress
($29.99)
This is a MUST BUY. If you have a wedding or a special occasion coming up, I highly recommend you check out this off the shoulder dress. I wore this to a wedding over the summer and got so many compliments. It is pretty lightweight so you won't get hot, fits true to size and is so comfortable and easy to wear. The dress comes in several color options. And at $29.99 the price can't be beat! Now who wants to get married so I can wear this dress again?
Friday, July 12, 2019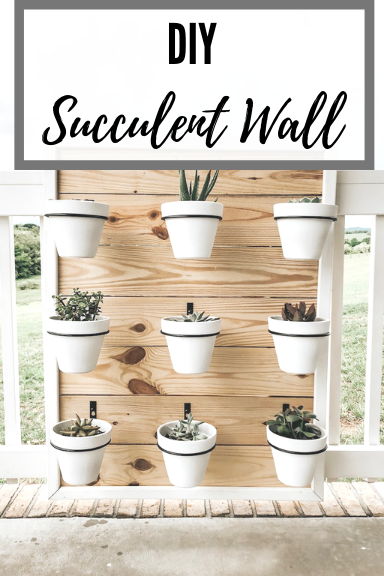 If there is one thing that is true about me it is that I have a black thumb. I have successfully killed every plant I've ever had. HA! Which is why it was quite crazy for me to suggest to my husband that we should build a succulent wall to hold NINE plants. He looked at me like I was crazy. But when I showed him how cool the
planter
was that Holly from Our Faux Farmhouse made, he jumped on board. He's so good to me.
This tutorial is very similar to the one that Holly (and her husband Brad) posted on her
instagram page.
We used their tutorial and expertise as inspiration for our own, but we decided to make ours extremely budget friendly.
The total cost for this project from start to finish was just under $150.
This was our first real DIY project and we both had a lot of fun working on this together. Our planter, once complete, was
31 inches x 41 inches
and includes nine different succulents. You can always adjust measurements to make a larger one if you prefer.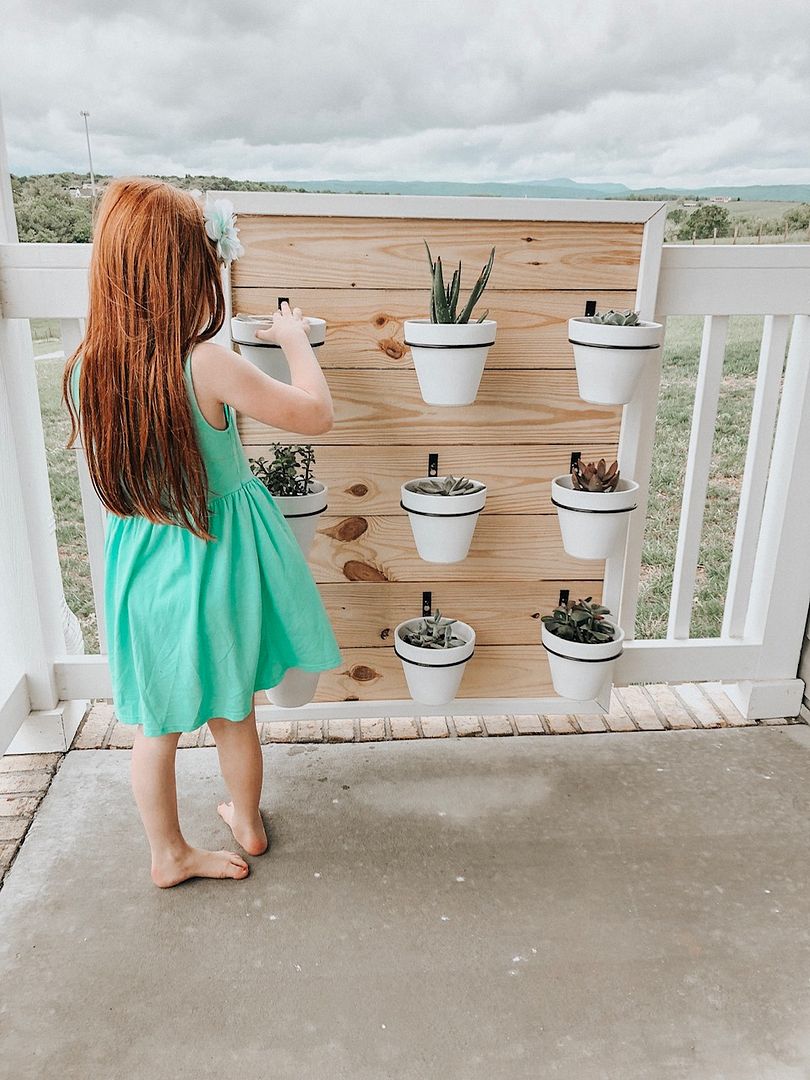 Supplies:
lumber
flower pot rings
terracotta pots
spray paint
trim
nails
sand paper/sander
planter bracket kit
plants
potting soil
Featured Post
About Me
Welcome to Pursuit of Pink. I'm Lindsay and I'm so glad you are here. I believe a positive life is a happy life. Join me as I try to walk that out daily - in life, motherhood, style and more.
View my complete profile
Categories