Here we go, another Friday!!! Woohoo!!! Every day is Friday around these parts and I am loving every minute of my maternity leave. So here are some of my top moments from the past week.
1.) Yours truly turned 31 (!!!!!) on Saturday. Whoa! When did I become someone in their 30's? I'm not supposed to be this old. Anyways, I had a very nice and relaxing birthday filled with plenty of cuddles with my sweet little Baby K. Thanks to Tolar and my Mom for letting me sleep a lot too!
2.) My two best friends got me out of the house for some much needed girl time. We went and got pedicures and enjoyed yummy custard. It was so nice to reconnect and join the land of normalcy, even for just a few hours. Love my ladies!!!!
3.) My Mom and I went to visit a dear friend – the mother of two of my friends that I have known for 27 years! (Again, how can I be that old to know someone for that long?) We had an awesome visit and I loved watching Baby K get loved on so much! It's so fun to reconnect with someone you have known thru all stages of your life.
4.) These socks and legs – they make my day. Period.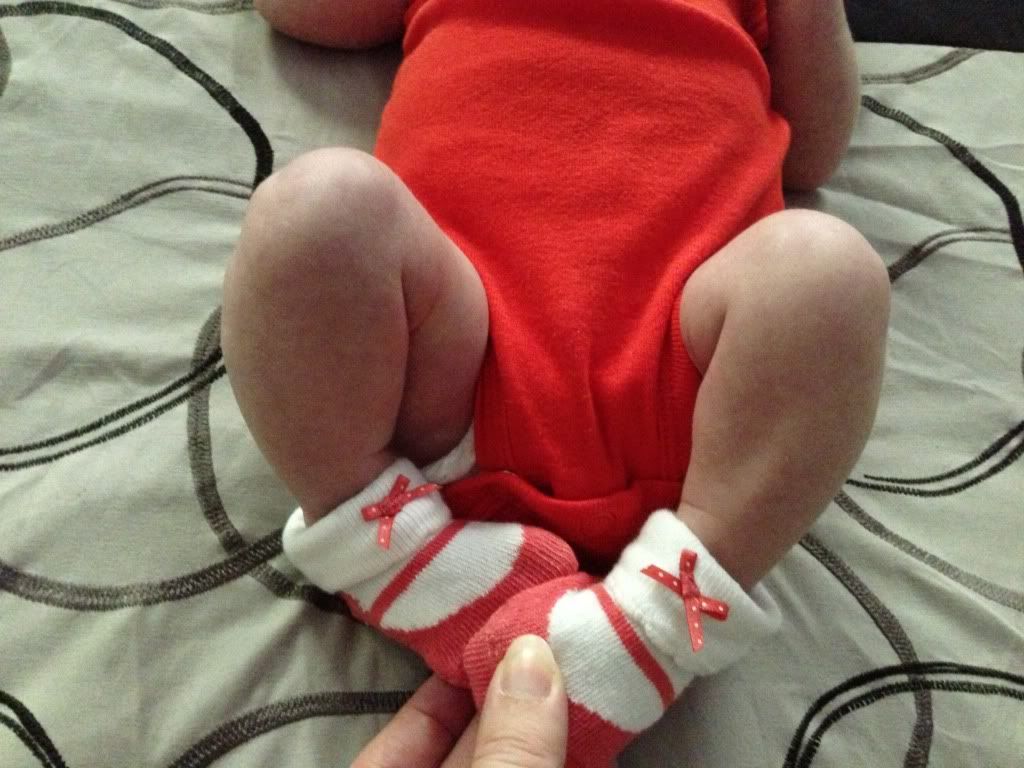 5.) To thank my Mom for staying with us, cleaning our house, cooking for us, helping with our baby and just being awesome we took her out to eat at Red Lobster (one of her favorite restaurants - which she doesn't get to go to that often) as a surprise. I am so going to miss my Mom and all of the help she provided me!!! She has been such an awesome blessing to Tolar and myself during this exciting, yet challenging time!
As always, I'm linking up with
Lauren Elizabeth
for this High Five For Friday post.
********************
Looking for an cool new blog to check out? Well head over to
Kimchi & Sweet Tea
right now. There you will find some of cutest kids around, a Mama with a wonderful outlook on life and some awesome recipes and tips. For all of my Mama to be friends, be sure to stop by as she chronicles her life with adorable children.
Quinn
is the genius behind the fab blog
Kimchi & Sweet Tea
and she has an equally fab
Etsy shop
filled with some great prints, like
this one
. I wanted you all to get to know Quinn a little bit better, so enjoy the questions and answers below. Especially enjoy the answer to Question 5, I think I just found someone exactly like me!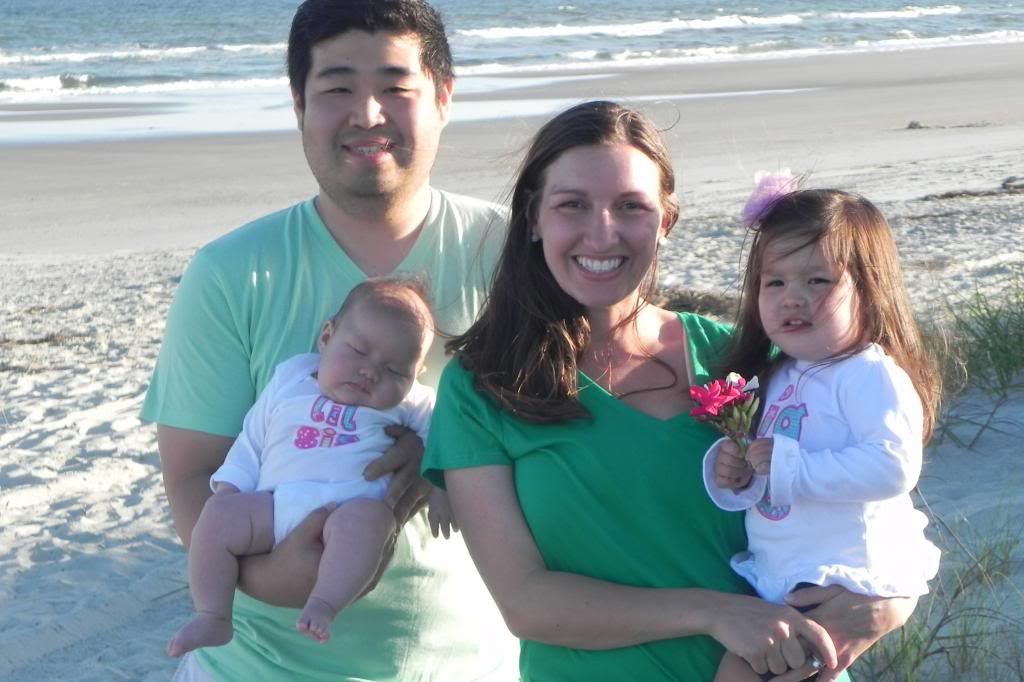 1.) Why did you start blogging? I started blogging to share our adventures in Korea while on our honeymoon and kept it up when I moved out of state to keep family updated. Now, it is my way to connect to a world outside of kids and mommy groups. Although, I'm somewhat of a mommy blogger, I feel less of a mom and more of my own person again when I'm blogging.
2.) Describe yourself in three words. Imaginative + Stubborn + Imperturbable
3.) What is your dream job and why? I'm not sure my dream job even exists yet. I just know that my dream job would involve kids, art, flexibility and involve constant change leading to a lifetime of chasing knowledge. Maybe that's motherhood. Will someone (other than my husband) pay me to be a mom? I'll take that job, please.
4.) What does the average day in your life look like? No day is average right now. With two multicultural kiddos (girls, ages 2 years and 4 moths), our days are rarely the same. I am usually awoken by my 4 month old by 6a.m. She'll fall back asleep eventually and I'll browse the internet / blog / answer emails until the 2 year old wakes up. I try to fill our mornings up with an activity and then quiet time in the afternoon. Eventually, Daddy gets home and we are both bossed around by the 2 year old until it's time for bed and I have a little time at night to devote to the internet again.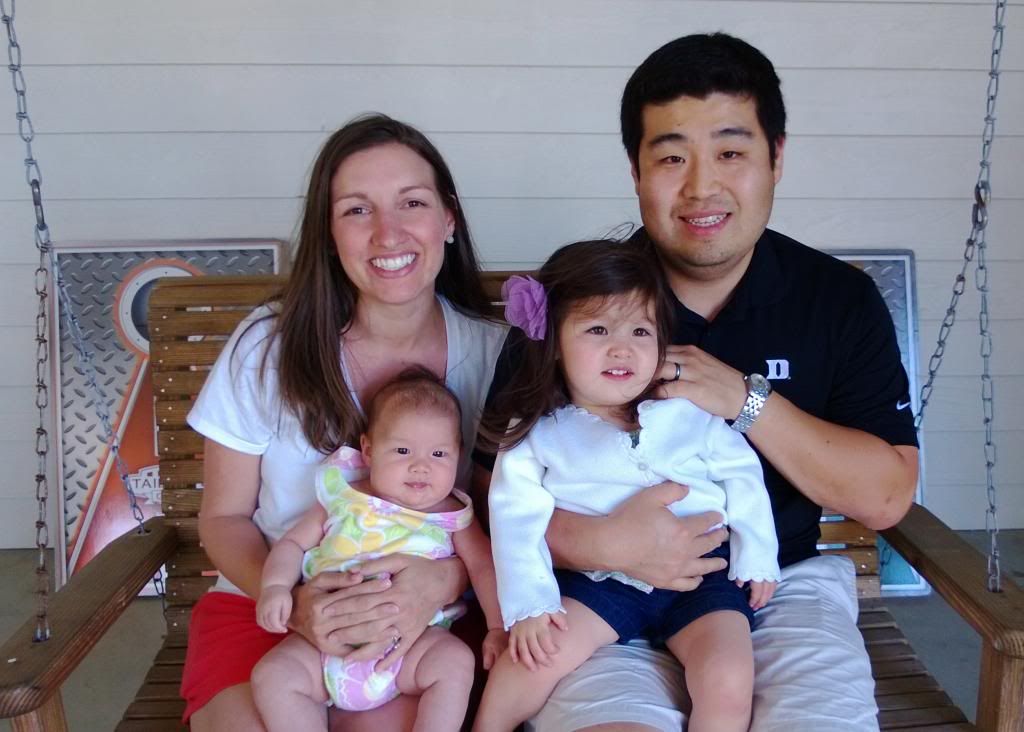 5.) What is something weird about you that no one knows? I have OCD. Not all that weird, but my OCD shows up in completely weirdo ways… like - I eat skittles / m&ms in even numbers according to color. If there is an odd number left, those candies get tossed in the trash. Or like - I have to neatly fold all of the plastic bags we get from the grocery store before I store them neatly in our cabinet. Completely weirdo thing to do, I know! I just can't help myself. :)
6.)
When you aren't blogging, what is your favorite hobby or pastime?
All things art! Anytime I can get creative is a good time in my book. From coloring with chalk on the sidewalk with my girls to creating a new print for my
etsy shop
, I love it all.