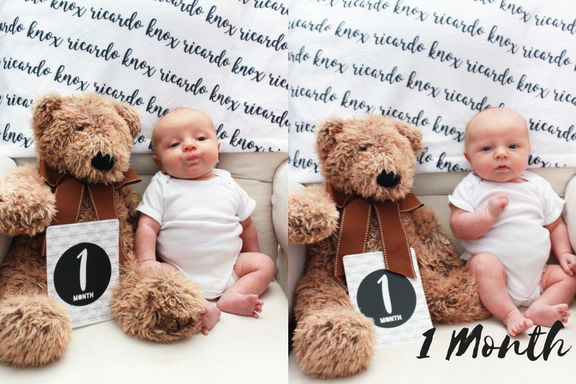 What an incredible first month of life it has been for our precious Knox! He is quite the amazing baby with such a calm temperament. Having a good baby has made the transition to a family of four pretty effortless for us. I used to be sad that my children weren't going to have the same age difference between them as my sister and I (we are 2 1/2 years apart), but I am actually thrilled that they are almost five years apart. Kendall has been such a BIG help to me and I know that if she was only 2 1/2 instead of almost 5 that things around the house would be much more chaotic.
Knox is our last baby and I am well aware at just how fast time flies with little ones. I'm trying to hold him as much as possible and cherish every single moment because his itty bitty days are fleeting.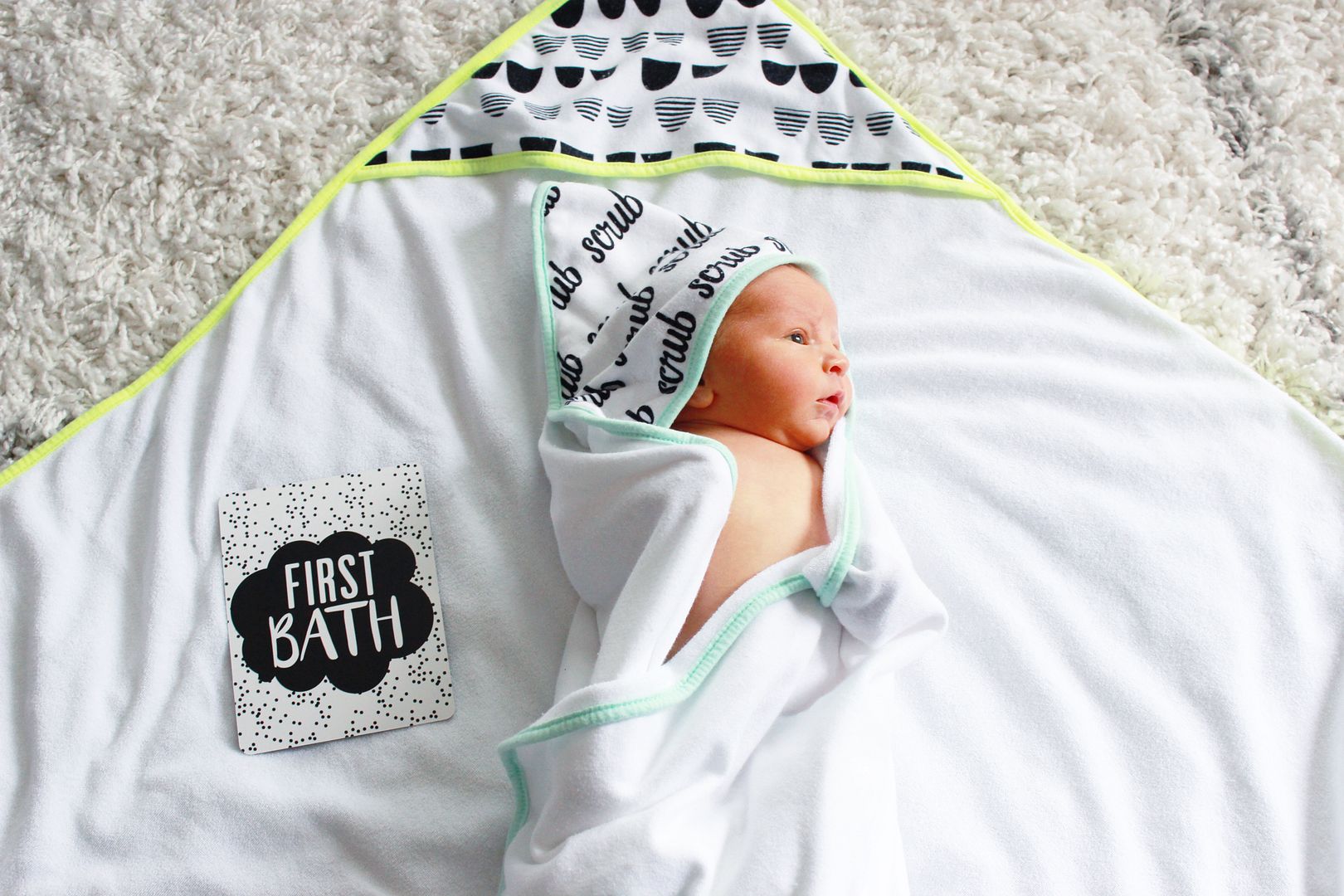 Stats:
At Knox's most recent doctor appointment he weighed in at 8 pounds, 14 ounces. That is 2 pounds and 10 ounces more than at birth!!!! His pediatrician said his weight gain is from proper nutrition...meaning the boy can eat! At two weeks old he was 19.5 inches long, but I am certain he is longer than that now as certain pieces of clothing don't fit his length.
Development:
Knox seems to be right on track with all developmental milestones. He has had a very strong neck since birth and is able to hold his head up for a good while. I often try to hold him upright over my shoulder and he will always look around to see what is happening. He smiles a lot in his sleep and has smiled at both me and Tolar at different times. We can't wait until the smiles come more often.
Loves:
Knox loves his
DockATot
. It is incredible how calm he is whenever I place him in the lounger. He will nap and just hang out in the DockATot a lot because he loves it so much. He also loves his sister! As crazy as it may sound, he really does recognize his sister's voice and touch and is always calm and happy when she is around.