One of the most asked questions about being a Mom (besides where did Baby K get her red hair?) is what item/product has been the most helpful? Our house is FULL of new products and I'm having fun trying everything out. I have two products that are my favorite, which have been helpful for different reasons.
(Apologies to all my non Mom friends and readers for this post, I'll be back with regularly scheduled posts tomorrow and next week.)
1.) Swaddle Me Blankets: Our little angel is an escape artist. No matter what we do when we swaddle her in a regular blanket, she is always able to pull her arms out. The Swaddle Me Blanket helps because we are able to swaddle Baby K tighter, keeping her arms tucked in and making her nice and cozy. Yes, the Swaddle Me looks like straight jacket, but it truly helps Baby K sleep better through the night (and I'm not just saying that to make myself feel better). We don't have to worry about her waking herself up when she flails her arms uncontrollably, she is able to sleep peacefully and I know she will stay warm through the night.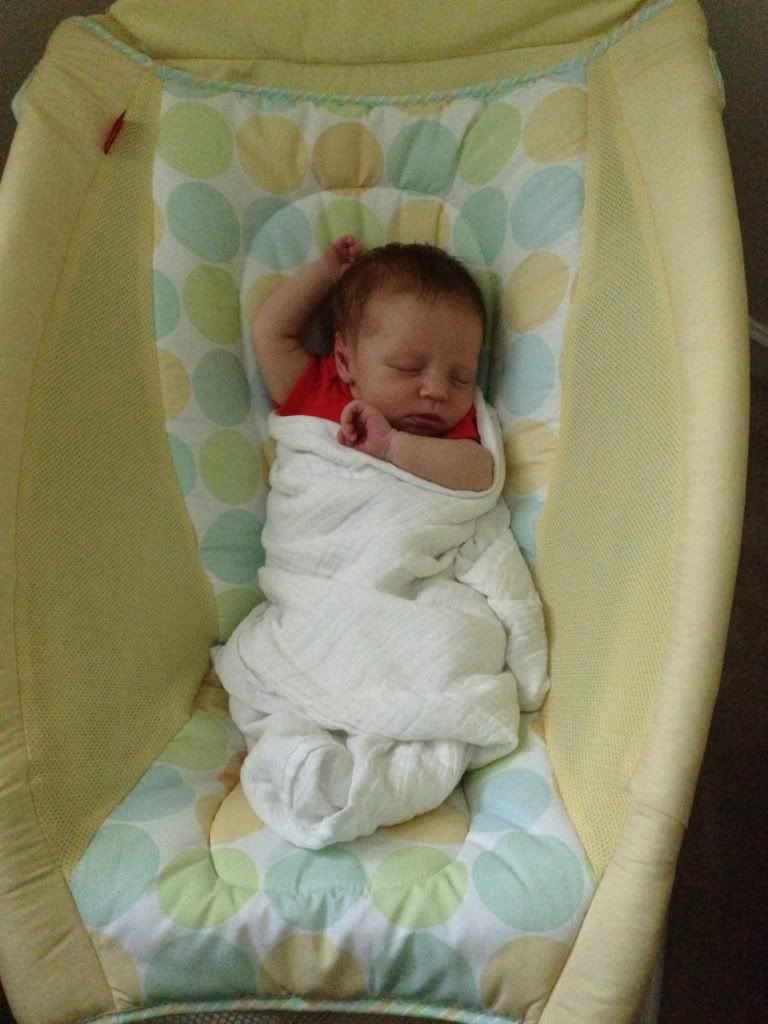 She likes to dance in her sleep when she isn't in the Swaddle Me Blanket.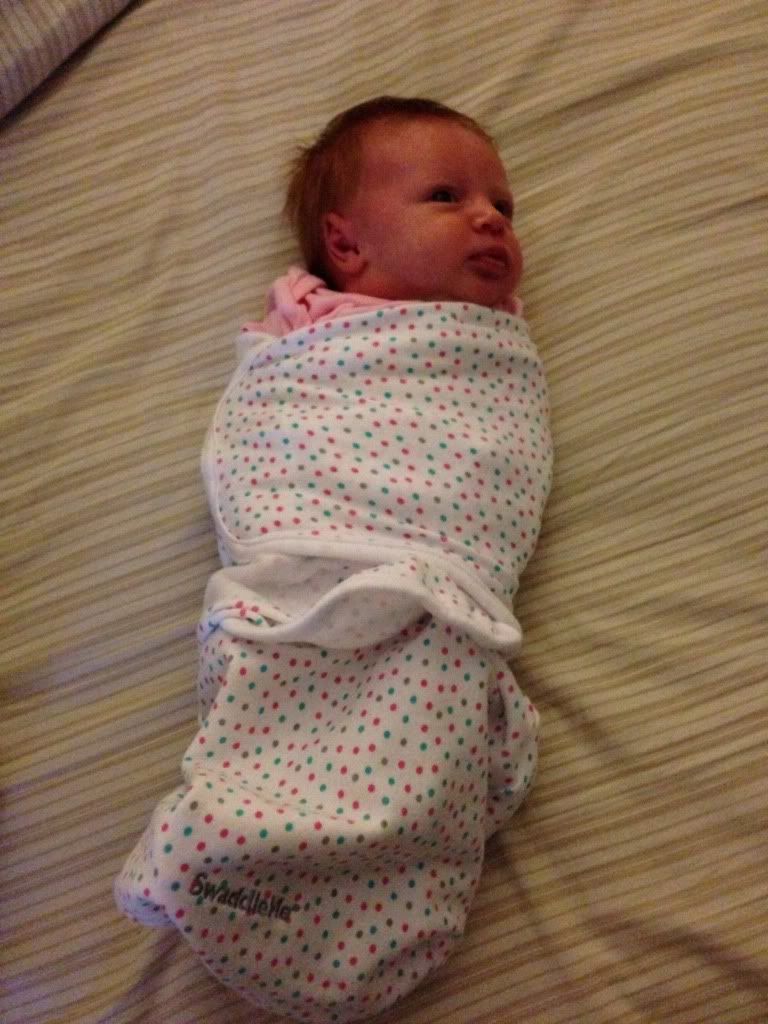 Snug as a bug.
2.) The Breast Friend: Excuse me for going there, but this pillow is the best thing ever. I tried to nurse by propping Baby K up on a Boppy, but since she was so little she would slip down in between me and the pillow making the whole process unsuccessful. Enter the Breast Friend and our problems with nursing are behind us. The Breast Friend is a firm pillow (unlike the soft Boppy) that actually attaches around my waist like an inner tube. Baby K rests comfortably on the top of the pillow and nurses to her heart's content. She finds the pillow so comfortable that she often falls asleep like it's her own little mini baby mattress. I highly recommend this pillow to anyone who is considering breast feeding – it is a serious lifesaver.
Do you have any products that you swear by for use with babies? I'd love to hear your advice so feel free to leave your thoughts in the comments below.