This might not happen for long, but I have been able to shower, get dressed and make myself presentable every day since we arrived home with Baby K. I know a lot of other Moms out there are probably shocked – but I have tons of help to make this happen! And I'm so thankful for that. My own Mom is staying with Tolar and me for several weeks and Tolar was able to take two and a half weeks off work. So the help has been a plenty in my household.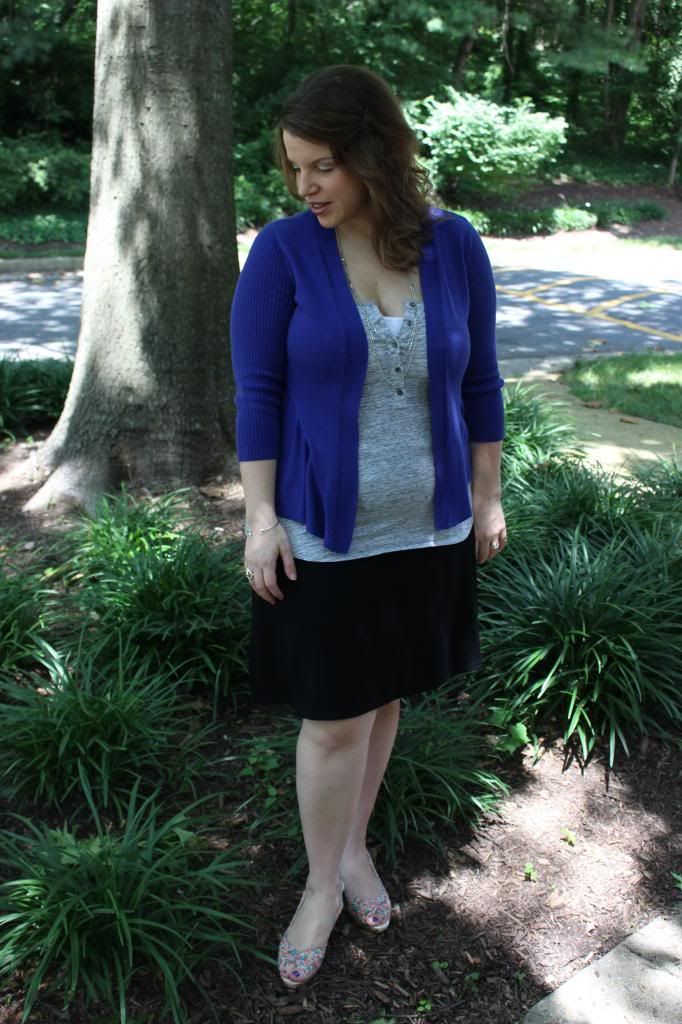 Just like I said in
this post
, I need to make myself presentable to feel a bit more human. And all of my new mom friends have told me that just taking a shower is like gold to new moms. So here is my first "real" outfit post-baby. And yes, I'm rocking my wedges again. I couldn't keep those off my feet for long!
Let's just hope I am able to pull myself together when my Mom leaves us to return to her normal life and I'm left alone all day with Baby K!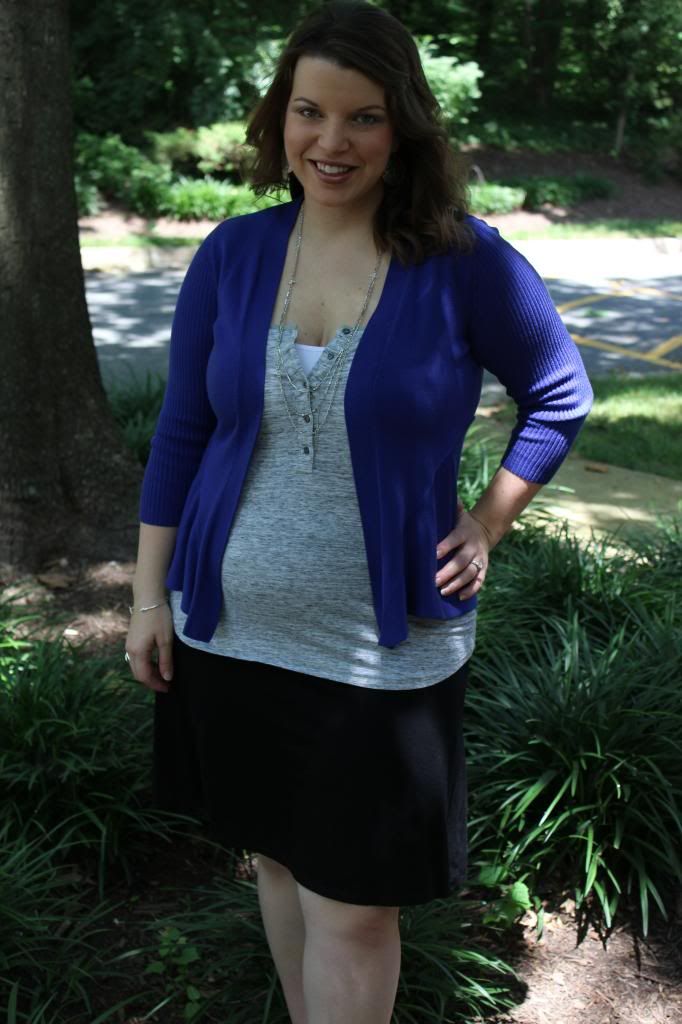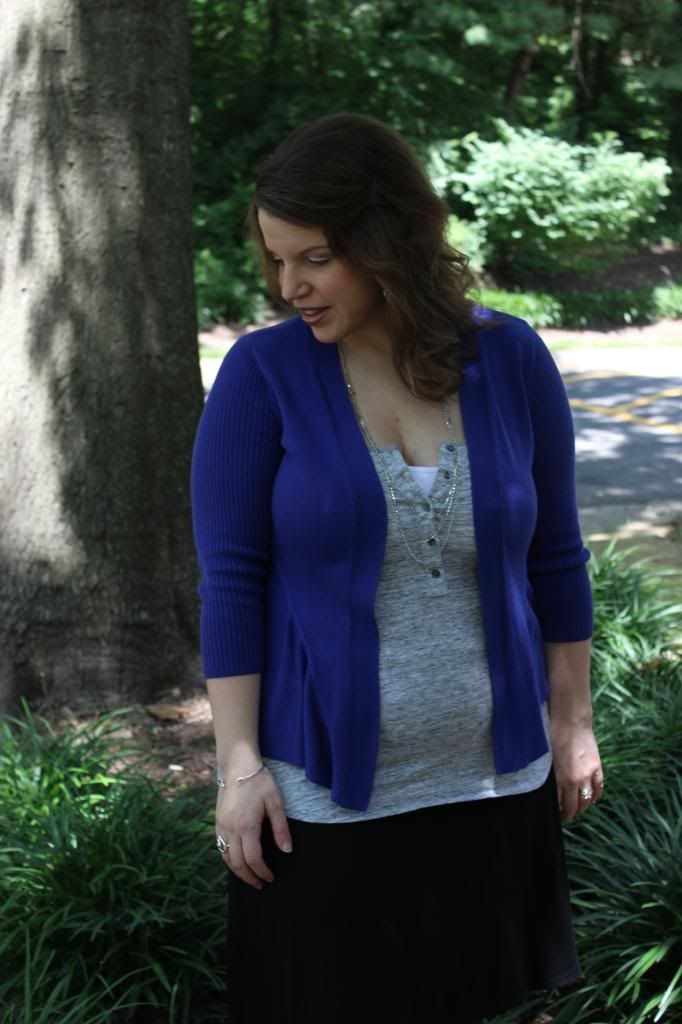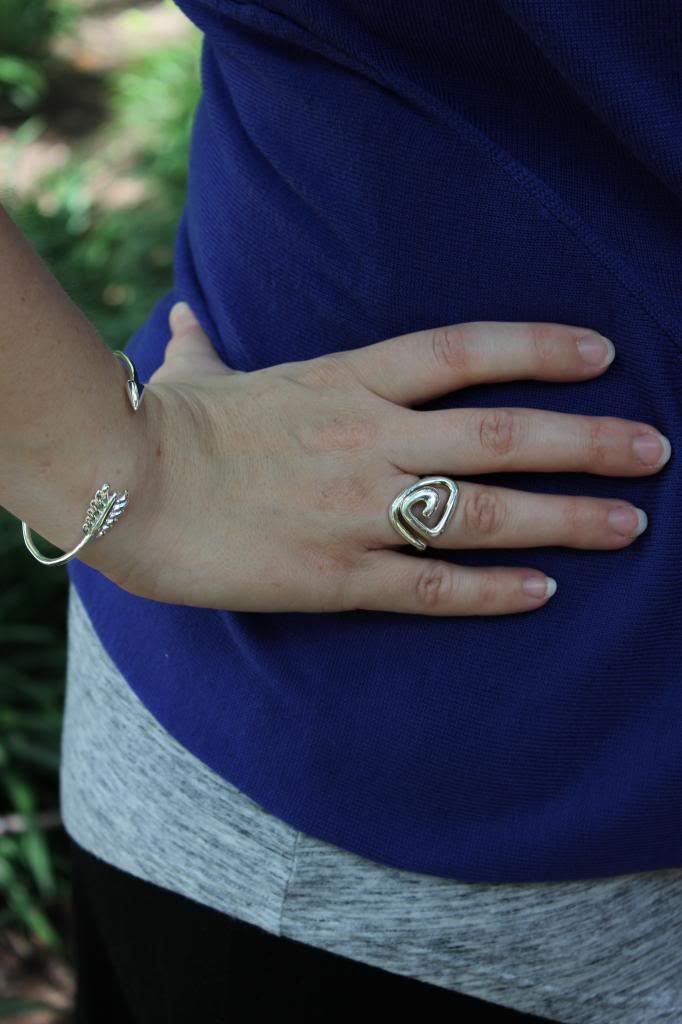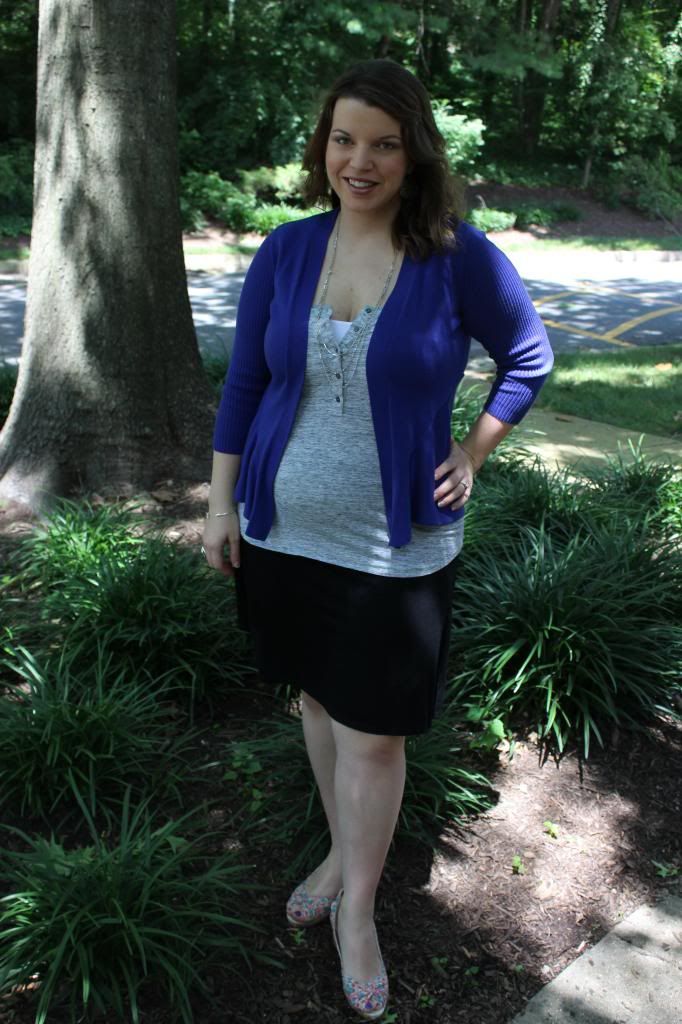 Skirt: Old Navy.
Grey Tank: Target.
Cardigan: LOFT.
Shoes: H&M.
Ring: gift.
********************
Today's featured sponsor is none other than the beautiful and fabulous Jessica from
Love & Loyally
. Be sure to check out her link up for
Style Statement Tuesday
, maybe you will find even more fashion inspiration there! She puts together some great outfits that are easy to recreate yourself. To help you get to know Jessica and her fab blog some more, read below. She and I certainly have OCD tendencies in common! And then hop right over to
Love & Loyally
pronto.
1. Why did you start blogging?
I started blogging because I loved to read blogs. I would read posts and feel so inspired. I wanted to share my unique perspective and experiences with people who would appreciate them and hopefully be inspired the way I'd been inspired.

2. Describe yourself in three words? Loving, Spiritual, & Thoughtful. (Wow, I sound like ball of fun, don't I?)

3. What is your dream job and why? This sounds crazy, but I really think I would love being a yoga instructor. Practicing yoga has brought so much into my life.

4. What does the average day in your life look like? Wake up way later than I should, go to work, rush home to feed the dogs, go to yoga, eat dinner, shower, go to bed.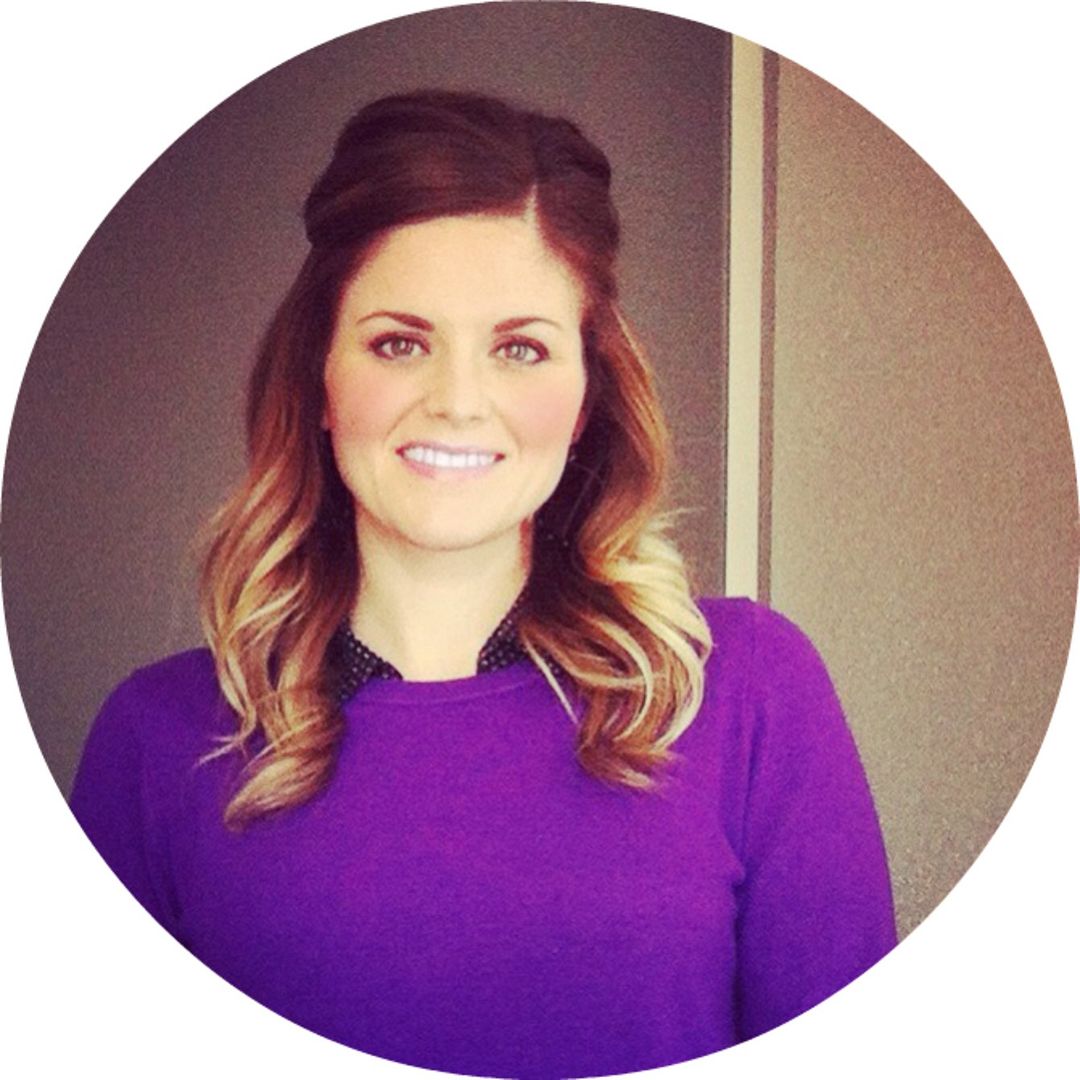 5. What is something weird about you that no one knows? I'm super OCD about how my house looks. I'm always cleaning & straightening. Almost to a fault.

6. When you aren't blogging, what is your favorite hobby or pastime? I love walking. It's when I do most of my good praying and soul searching. It really centers me, I love it.
And there you have it! Isn't she fabulous? And the girl is such an inspiration when it comes to practicing yoga and exercising. I love reading her fitness posts, she totally makes me want to hop off the couch and do some sort of exercise too – well, almost.
J