Wednesday, February 20, 2013
Have you heard of the online eyewear shop called
Firmoo
? Well get your little butts over there now and check them out.
(check out the bottom photo of this post, you can see the baby bump!)
Firmoo is an online eyeglasses store with quite a large selection and very competitive prices. And according to their website they are the world's most popular online eyeglasses store and I can see why. Any style of glasses or sunglasses that you are looking for, they probably have it – with tons of options. They carry both prescription and non-prescription and since this chick has excellent vision I was looking for some non-prescription sunglasses. I ended up creating my own by selecting a pair of regular glasses and then choosing dark lenses at 80%, pretty genius if I do say so myself.
The people at Firmoo are so easy to work with. They answered all of my questions either via e-mail or with my online order form and they are prompt. No waiting around for weeks and weeks wondering when you are going to receive your glasses, nope, I got mine in about a week and a half.
And one super cool feature of their website, you can select a face that matches your face shape and virtually "try them on." It was so cool to see if a certain type of style would look good on my nice round face (thanks for that
Dad
!).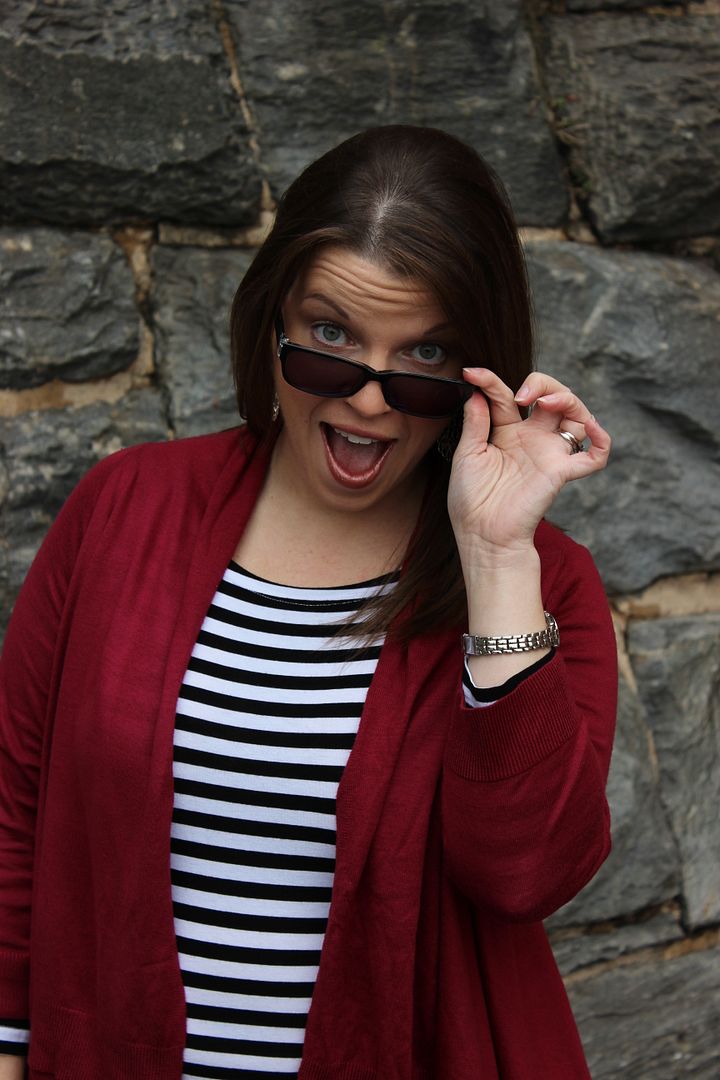 With every pair of glasses you purchase from
Firmoo
, you receive an awesome and very durable case, cleaning cloth and a repair kit. Tolar has been in need of a repair kit in the past (I may or may not have kneed him in the face
on accident
, knocking his glasses off) and we had to go buy a repair kit. Well, if only we had used Firmoo before, we would have already had our own. I love when company's go the extra mile to ensure that their product remains just as it was when they shipped it to you.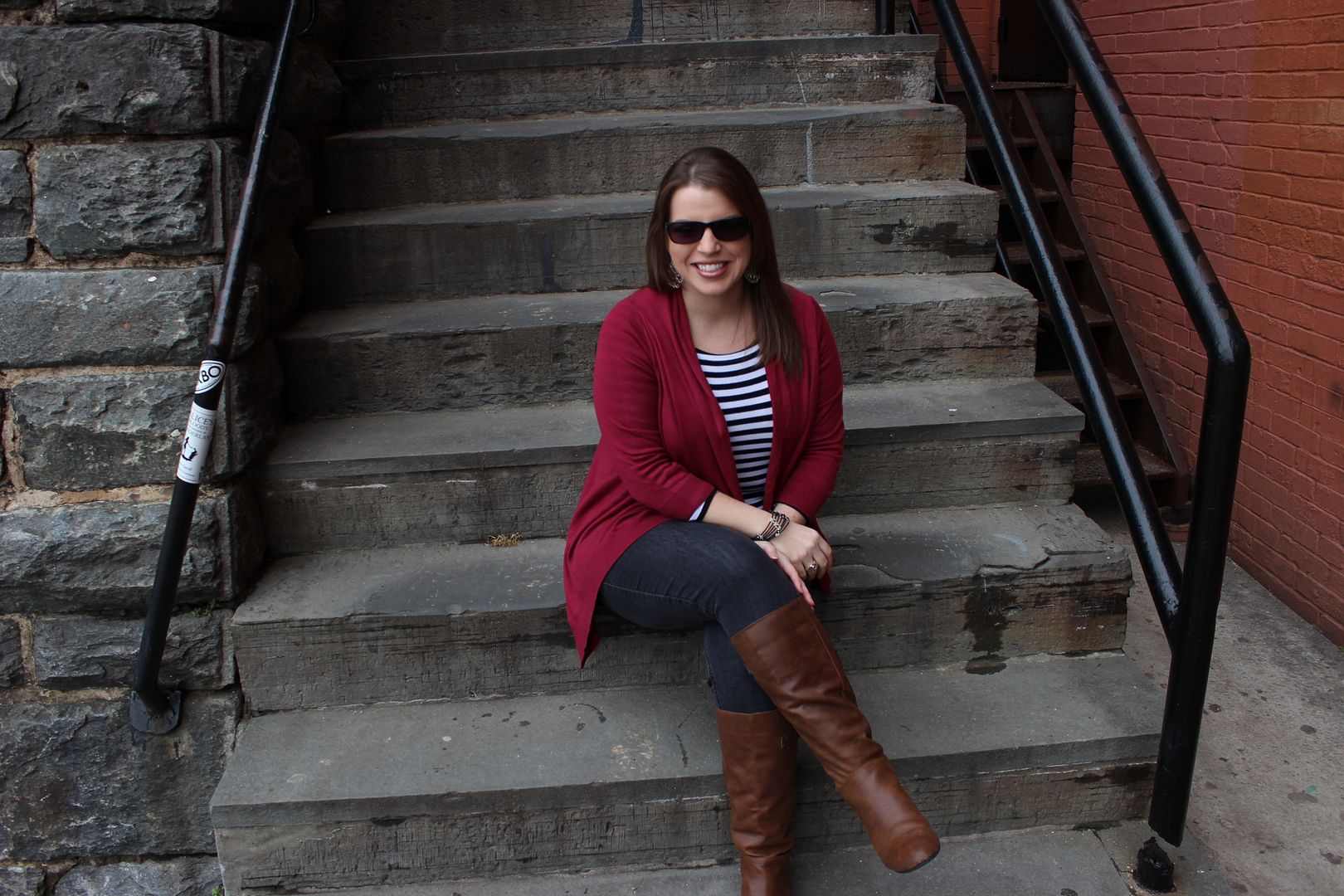 I really encourage you to check out
Firmoo's
website, you won't be disappointed. They answer every question you can think of on their
HELP page
and make the ordering process super easy. Plus, they have a Free glasses program where they offer the first pair free for new customers. So go check out their site right now, for all of your glasses needs.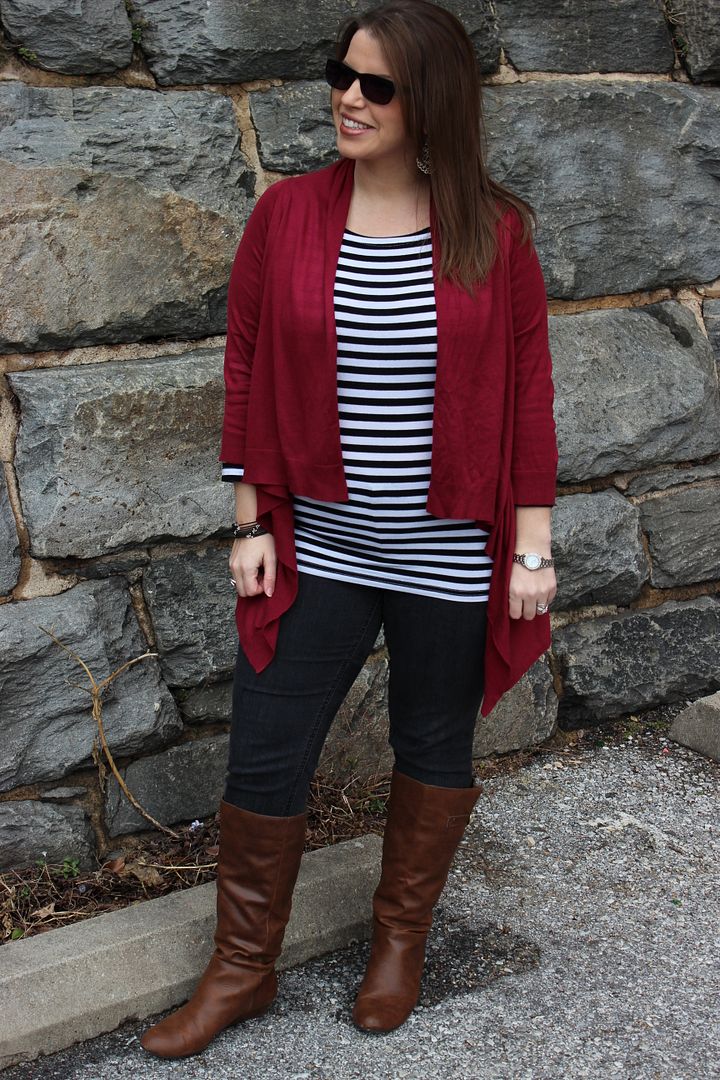 Striped Shirt: H&M. Cardigan: JCPenney. Boots: Target. Bracelet and Earrings: Silpada. Sunnies: c/o Firmoo.
(Full disclosure: I was sent the sunglasses from Firmoo free of charge, but all opinions about the website and online shop are completely my own.)
I'm linking up with
Style Elixir
for Style Sessions and
The Pleated Poppy
for What I Wore Wednesdays
Featured Post
About Me
Welcome to Pursuit of Pink. I'm Lindsay and I'm so glad you are here. I believe a positive life is a happy life. Join me as I try to walk that out daily - in life, motherhood, style and more.
View my complete profile
Categories