Monday, November 29, 2021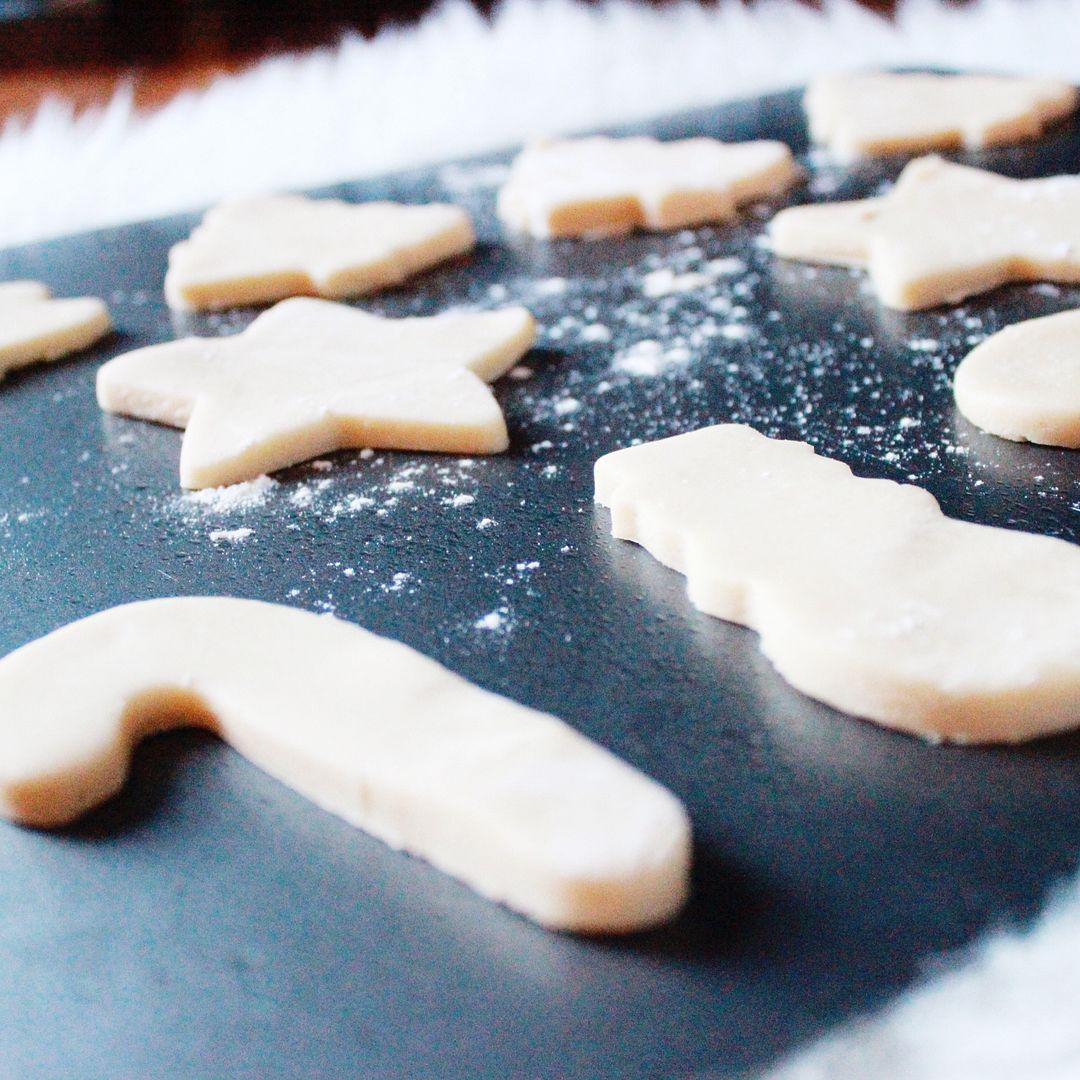 December is almost here which means it's time to start the holiday baking! One of my favorite memories as a child was making Christmas sugar cookies with my mom and sister and decorating them afterwards. Because I have such fond memories of that activity, I always make sure to set aside time to bake and decorate sugar cookies every Christmas with my children.

I scoured the internet for years looking for the perfect Christmas sugar cookie. I wanted a recipe that was easy, didn't require refrigeration of the dough beforehand and that made a ton of dough for plenty of cookies. Luckily I found the perfect recipe and I wanted to share it with all of you. Below you will find what is, in my opinion, the best Christmas sugar cookie recipe.

I'm also teaming up with some other bloggers to share their favorite Christmas cookie recipes. You will find links for those recipes at the bottom of this post. Be sure to check back this week, as I will be updating this post as more bloggers publish their recipes. And MAKE SURE to head over to instagram and give me a follow there, as we will all be sharing our recipes in our instagram stories.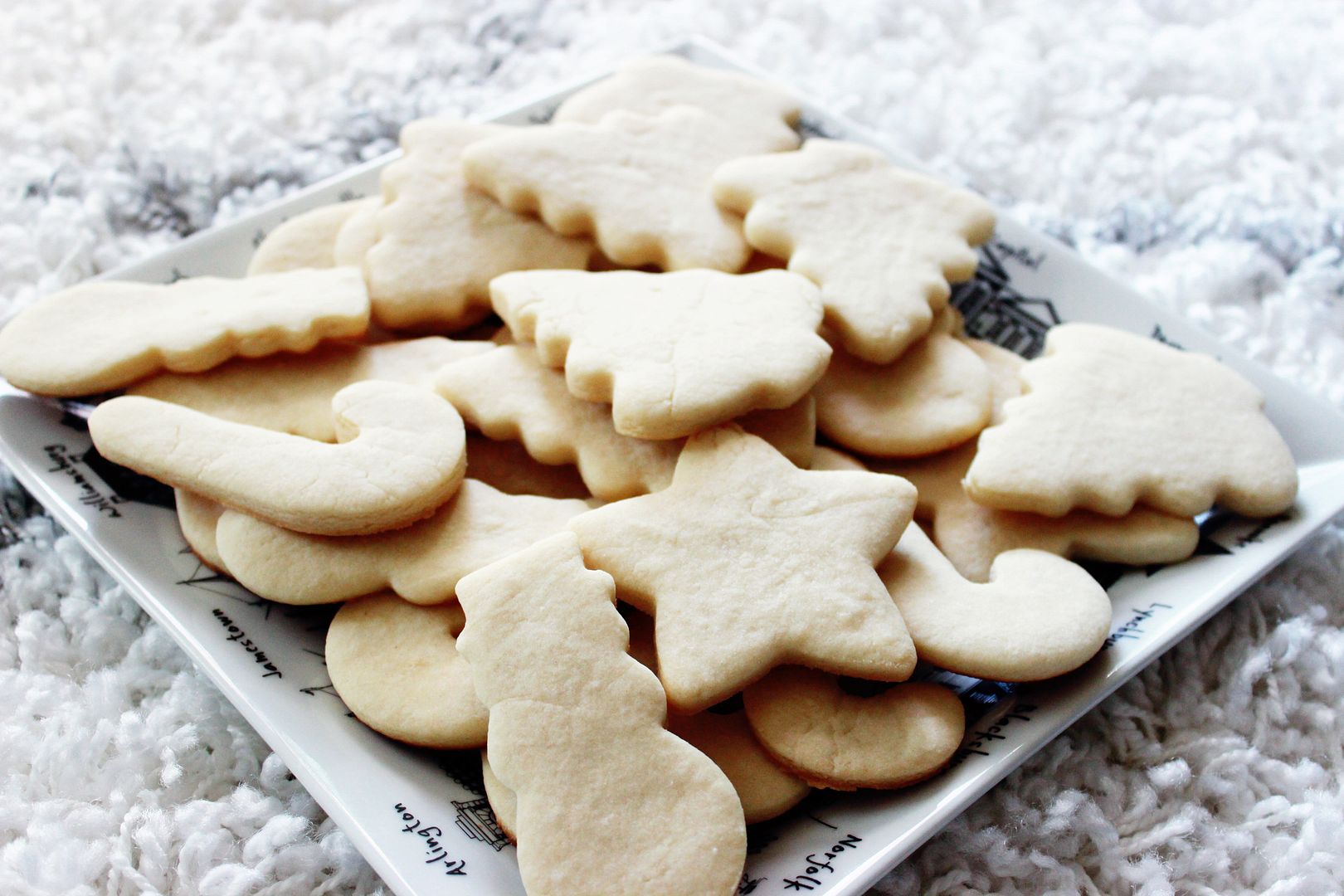 Christmas Sugar Cookies


Ingredients:
1 cup unsalted butter
1 cup granulated white sugar
1 teaspoon vanilla extract
1/2 teaspoon almond extract (don't skip this part - it is the best part!)
1 egg
2 teaspoons baking powder
3 cups all purpose flour
Directions:
1.) Preheat oven to 350 degrees.
2.) In your mixer, cream butter and sugar until smooth.
3.) Beat in the extracts and egg.
4.) In a separate bowl, mix together baking powder and flour.
5.) Slowly add in the flour mixture to the wet mixture. The dough will get tough, but keep mixing.
6.) Once completely mixed, flour your counter top and roll out the dough to about 1/4 inch thick (Not-so-professional tip: if you don't have a rolling pin, use a wine bottle!)
7.) Cut the cookies using any cookie cutters you desire.
8.) Bake for 6-8 minutes (my oven is on the hot side, so 6 1/2 minutes worked great!).
9.) Let the cookies cool before transferring them to a cooling rack or plate.
10.) Decorate and enjoy!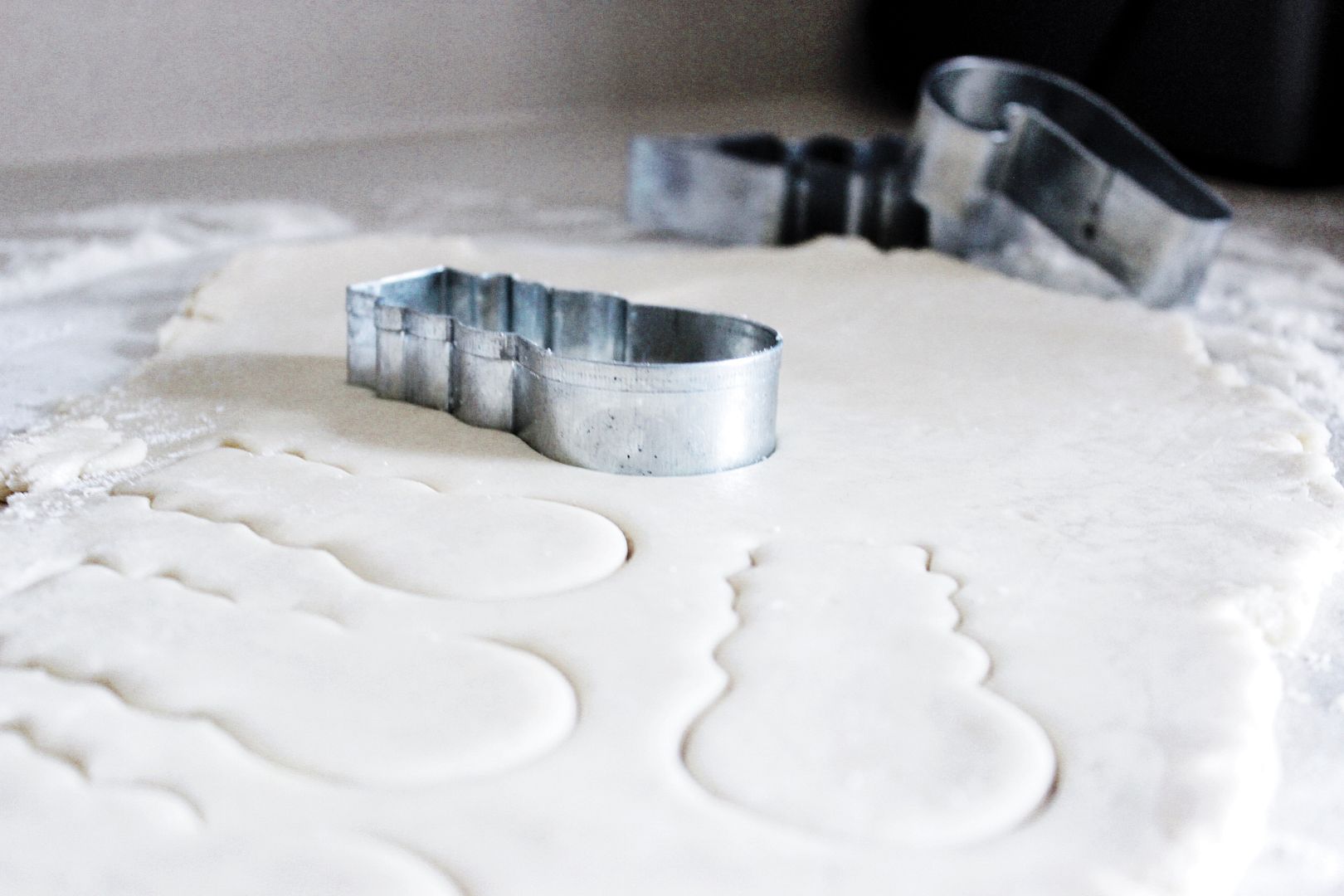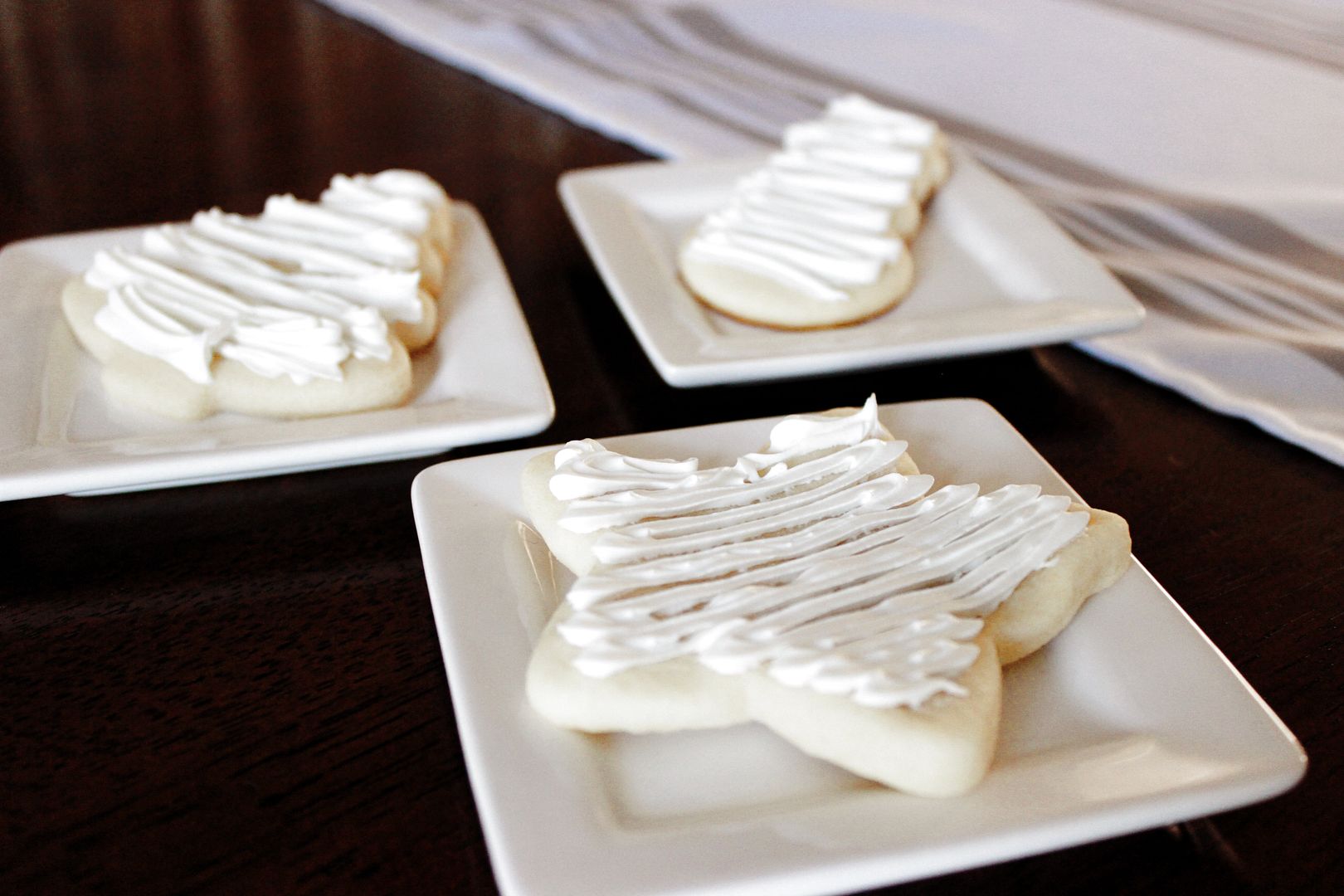 Here are some more yummy cookie recipes that you
should check out too: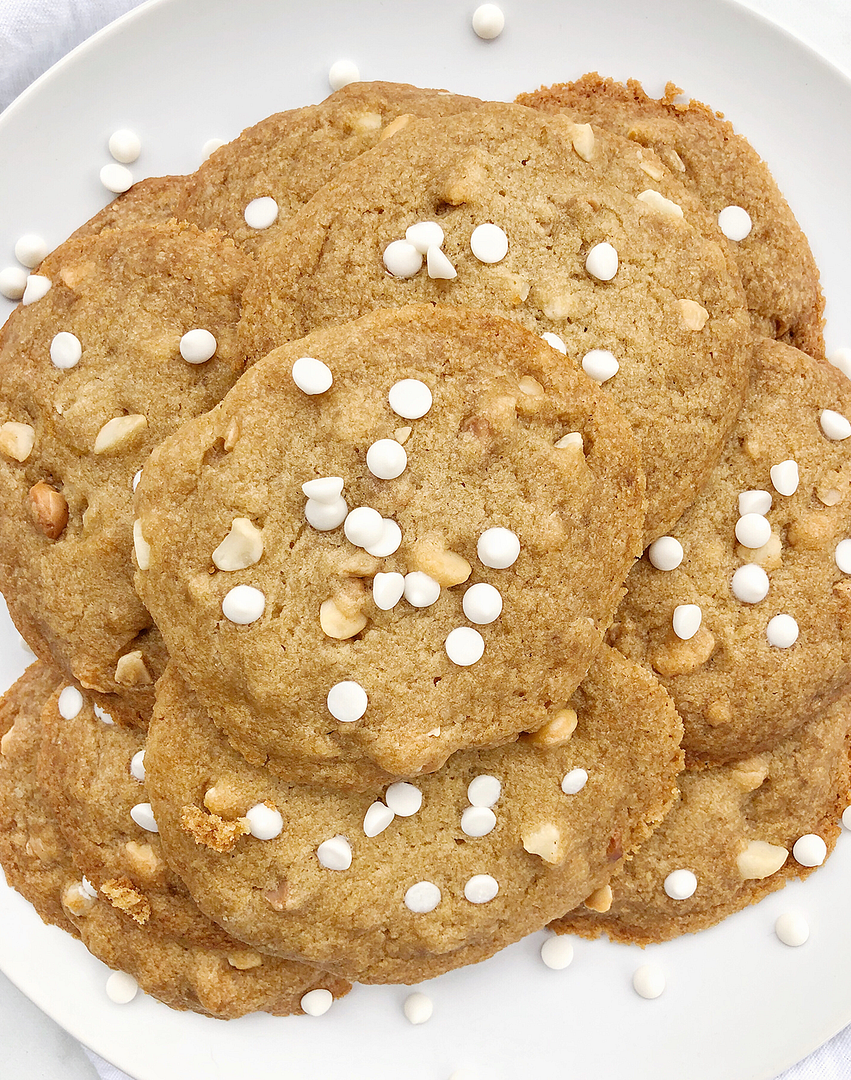 Featured Post
About Me
Welcome to Pursuit of Pink. I'm Lindsay and I'm so glad you are here. I believe a positive life is a happy life. Join me as I try to walk that out daily - in life, motherhood, style and more.
View my complete profile
Categories