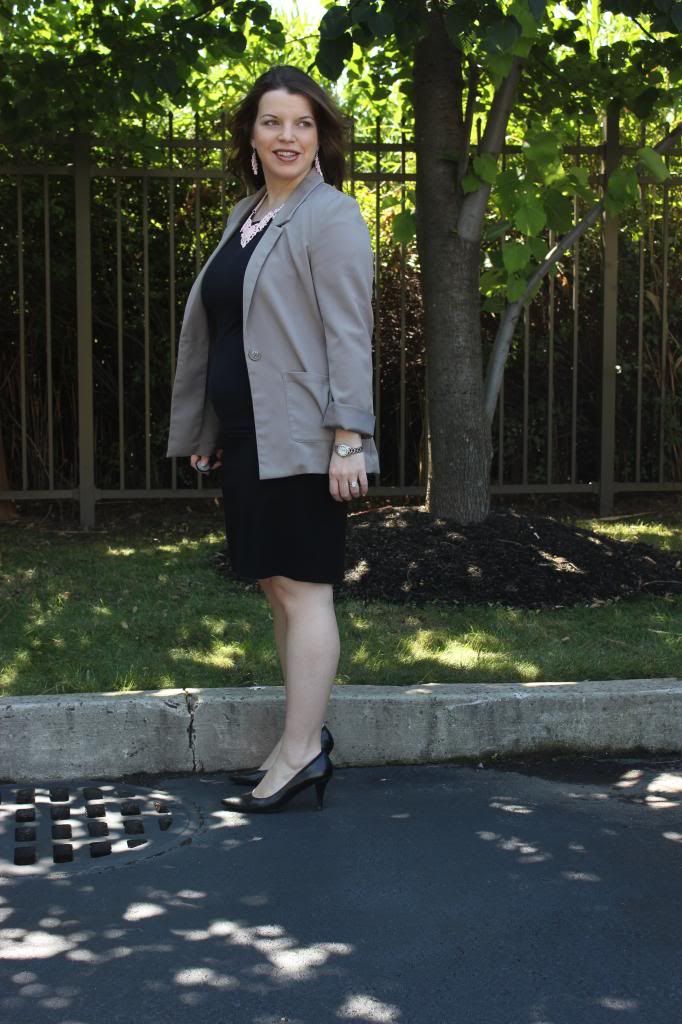 I owe today's What I Wore post to my fab friend Jessy. She recently was going on some job interviews and she told me that as she was selecting her outfit she would think to herself "What Would Lindsay Wear?" Well Jessy, and everyone else, here is the answer!
Unless the company you are interviewing with has strict policies on wearing suits, I don't necessarily think you need to wear a full fledged suit (no Hillary Clinton looks here!). You can get away with rocking other pieces, while still maintaining a professional look. For this look I paired a black pencil skirt and black tshirt with a tan blazer and basic heels. Job interviews are not the time to show off every latest trend you see on the runway, you want to look professional and pulled together. However, you can still bring some color and personality into your look by adding fun accessories.
When selecting your interview outfit, be sure to pay attention to a few things.
Skirt Length: A skirt that hits at the knee or just above is perfect. You don't want anything shorter than that or you will most definitely look unprofessional.
Blazer Fit: You don't want a blazer that is too tight, you will be extremely uncomfortable and hot. If your blazer is too large it ruins the whole look, making you look unprofessional because you are swimming in your clothes.

Look for separates: As you can see, I bought these pieces at different stores. There is no need to buy the skirt that goes with the blazer – mix and match. It makes it more fun and most of the time is easier on your wallet!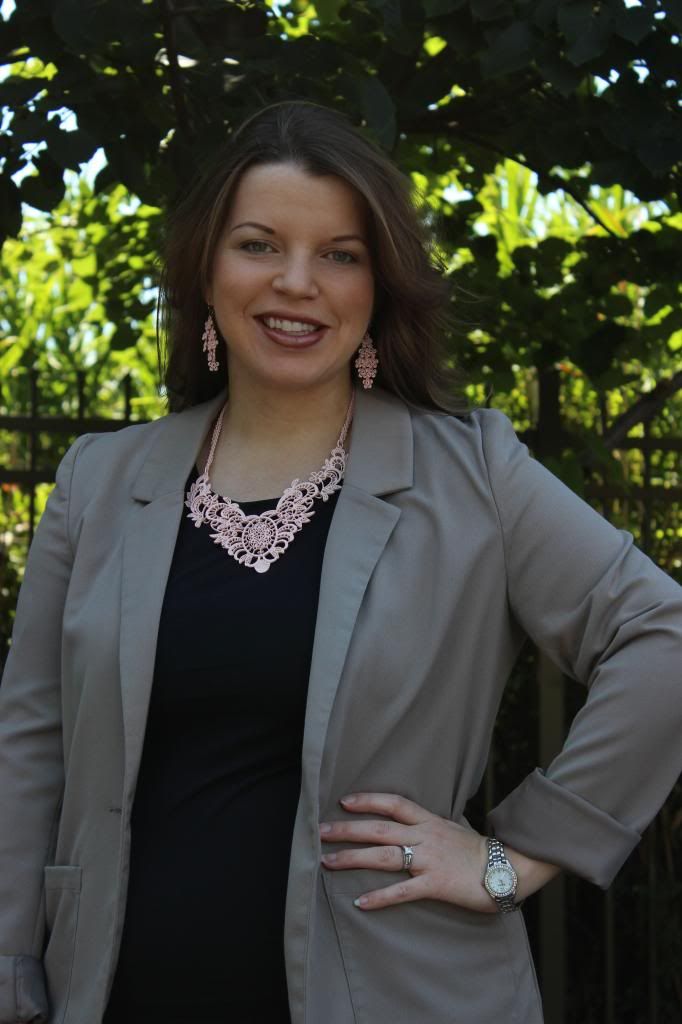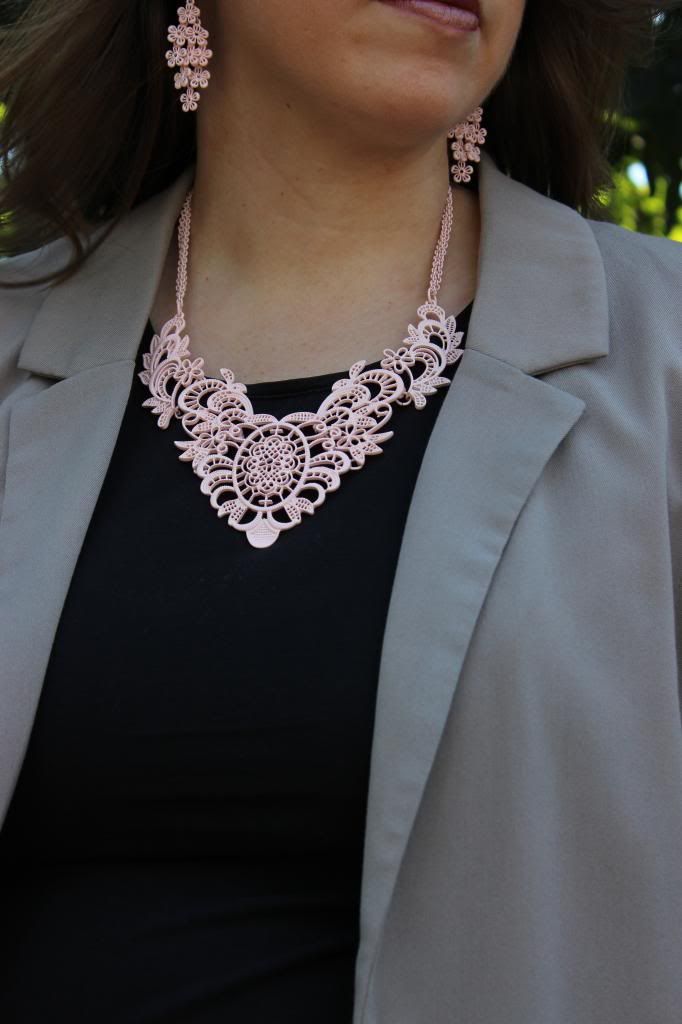 Skirt: LOFT.
Tshirt and Blazer: H&M
Heels: DSW
Necklace and Earrings: Macy's
********************
I have a new blog that I want to tell you all about –
Chits and Giggles
. With a name like that, you have to check it out, right?
Kristyn is the adorable lady behind the
Chits and Giggles
and her blog is so much fun – its full of posts from her life planning her wedding, her awesome vacations and fun, creative posts that she cooks up in that awesome brain of hers (like this post
comparing interviewing to dating
). Kristyn hosts a link up called
Wedding Wednesdays
where she details all aspects of planning her wedding. I am sure that you will find some inspiration if you are planning your own wedding – check it out!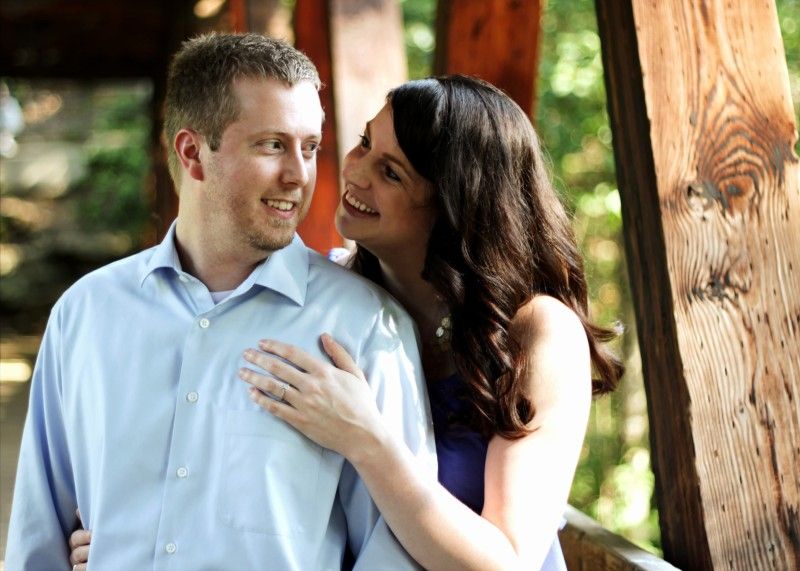 Before you click over to
Chits and Giggles
, read the below questions to get to know a little bit about Kristyn. Then click on over to her blog and enjoy!
1.) Why did you start blogging?
This might sound boring because I don't have some amazing story as to why I started blogging, but I just wanted to document my life. I also have a weird fantasy that I will make my blog into a book one day. Crazy, right?
2. ) Describe yourself in three words?
Humorous, true, real
3.) What is your dream job and why?
Oh geez. This is so hard. I struggle with what I should be doing with my life sometimes, and I think I was meant to be a flight attendant in another life. That didn't happen but how much fun would that be? Why do I want to be a flight attendant? I took one of those tests in college to see what you should do with your life and that was the highest scoring occupation that came up. Why? No idea but that's what the test said!
4.) What does the average day in your life look like?
Oh how boring this little feature is. My work day looks like this: I wake up, shower, drive to work. Then I sit in front of a computer all day, attend a few meetings and head home in awesome Atlanta traffic. Once I am home I take a breath and think about cooking dinner. That doesn't always happen. But we eat dinner and then watch some lovely TV. Then off to bed. At least our weekends aren't as boring as this! I swear.
5.) What is something weird about you that no one knows?
I bite my nails. And I bite the skin around my nails. It's a nervous habit and I can't stop. I have stopped biting my nails, but I can't really stop biting the skin. Don't worry...it drives Jeremy crazy. I am really trying to stop...but it's so hard. Ugh.
6.) When you aren't blogging, what is your favorite hobby or pastime?
I love taking pictures. I'm still learning and I am in no way a professional but I do love it. I love trying new things and constantly learning about my camera. I honestly think that any photographer will tell you that they never really know everything about their cameras or photography and I totally agree with them.