Finally!!! Baby K's nursery is complete! Hey, if I was still pregnant - my due date is actually tomorrow - I would have gotten the nursery completed before she was born. But my little angel decided to be just like her mama and arrive early (a trait I hope she carries through her life!).
So here you go, a tour of Baby K's nursery.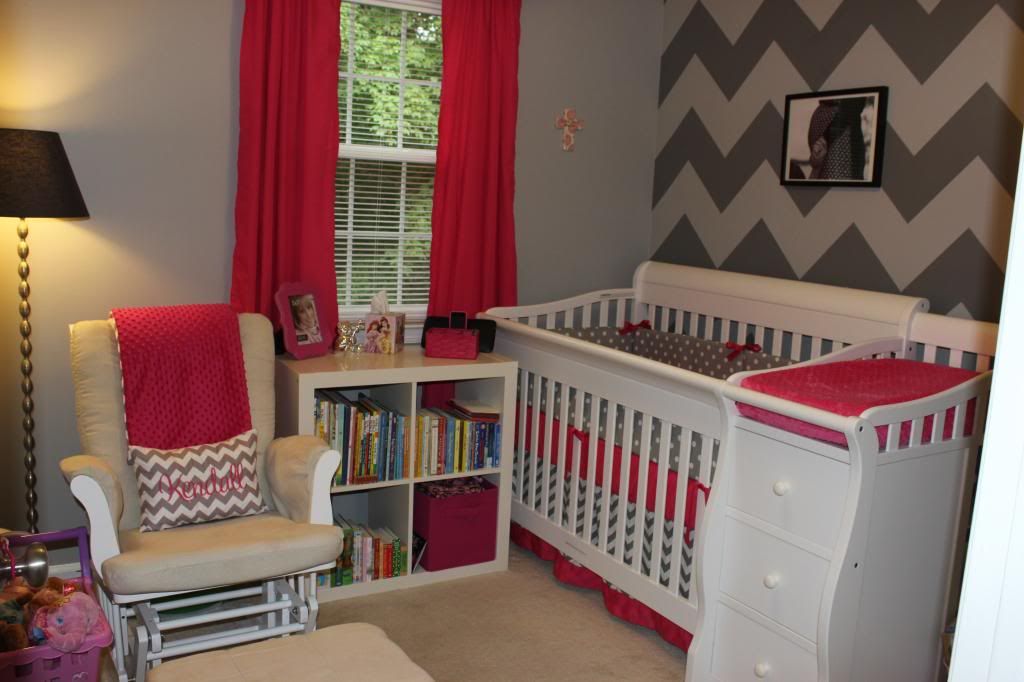 And let me tell you…Etsy is amazing! I ordered several items for the nursery from Etsy and always found just what I was looking for. Especially the bedding. I had a general idea in my head of what I wanted and when I searched for pink and grey chevron baby bedding, I found the
Babylovin'
shop and knew I HAD to order this set. Jen (Babylovin' owner) was so awesome to work with. The bedding was custom made and Jen was super helpful in answering any questions I had. Also, once the bedding arrived, I realized that I wanted curtains to match so I contacted Jen again and she was able to make curtains that are the exact same color as the bedding.
At the bottom of the post I will list where everything is from. If you have any questions about anything, feel free to let me know. Hope you enjoy Baby K's pink and grey haven. I think I want this magical space to be my bedroom too. Not sure how Tolar will feel about that!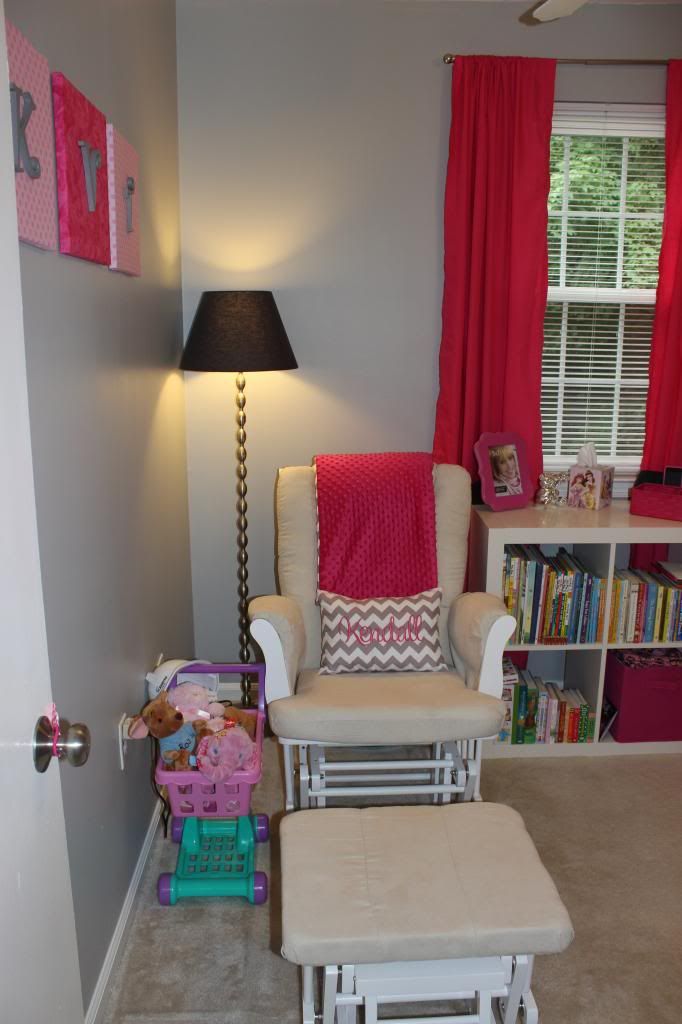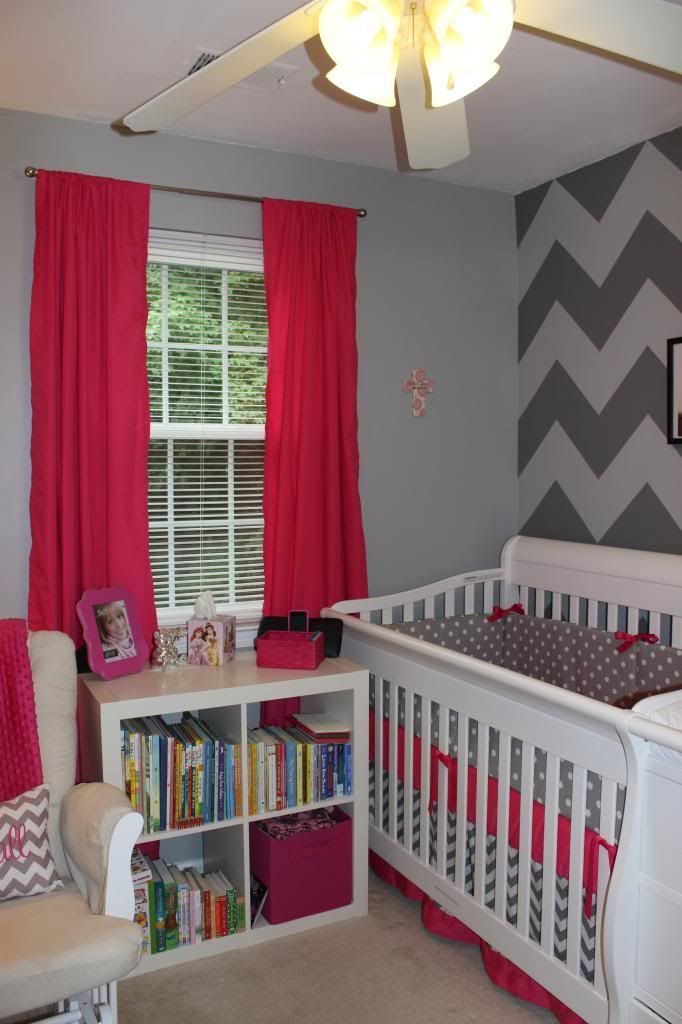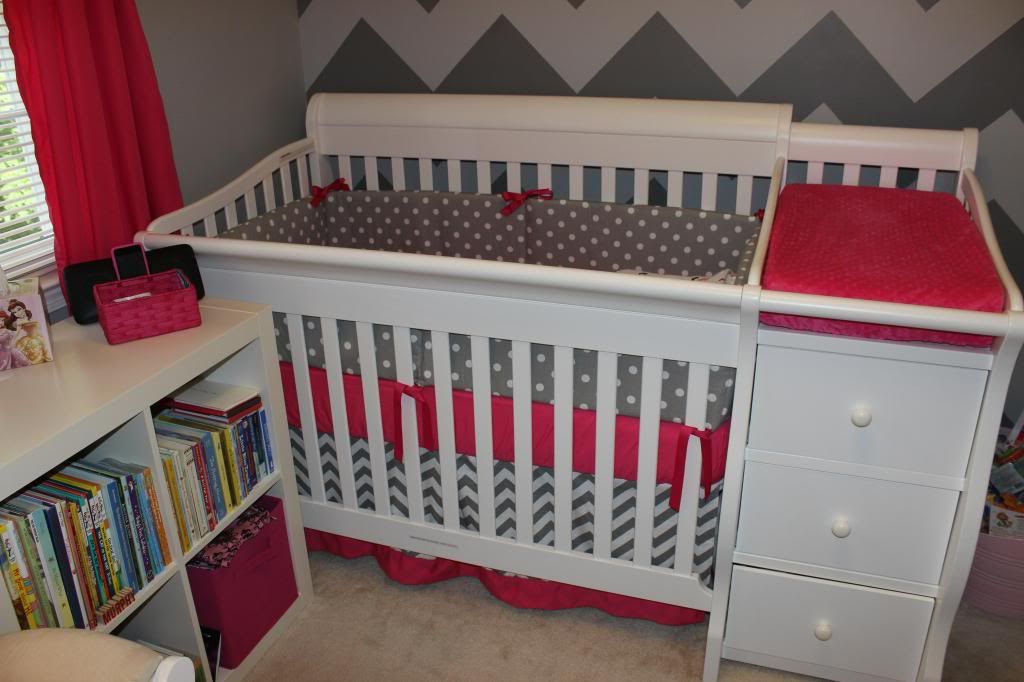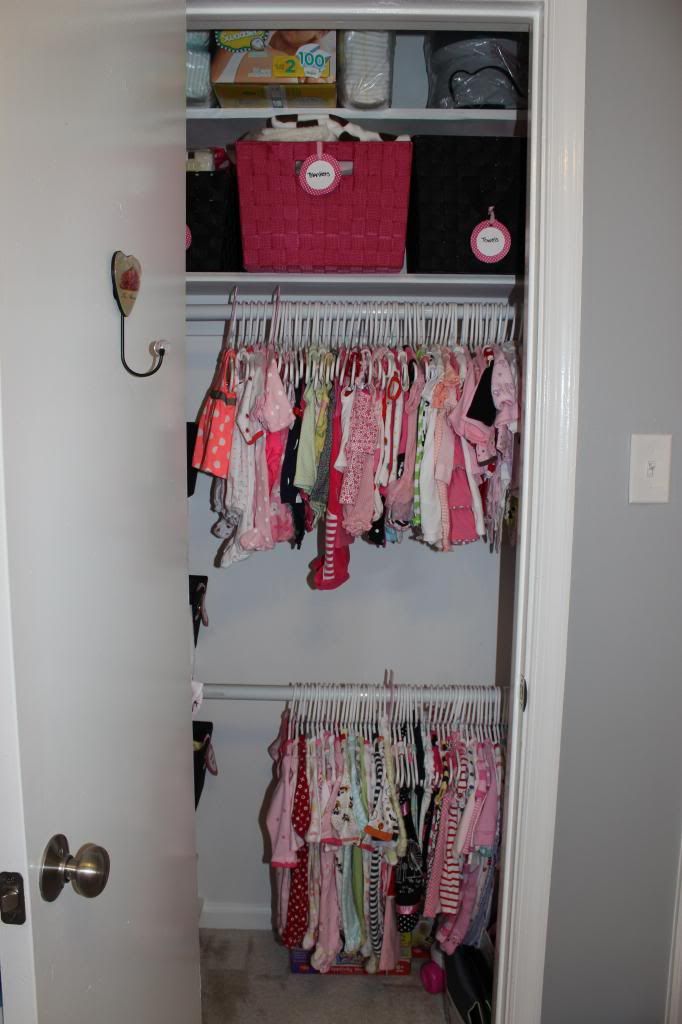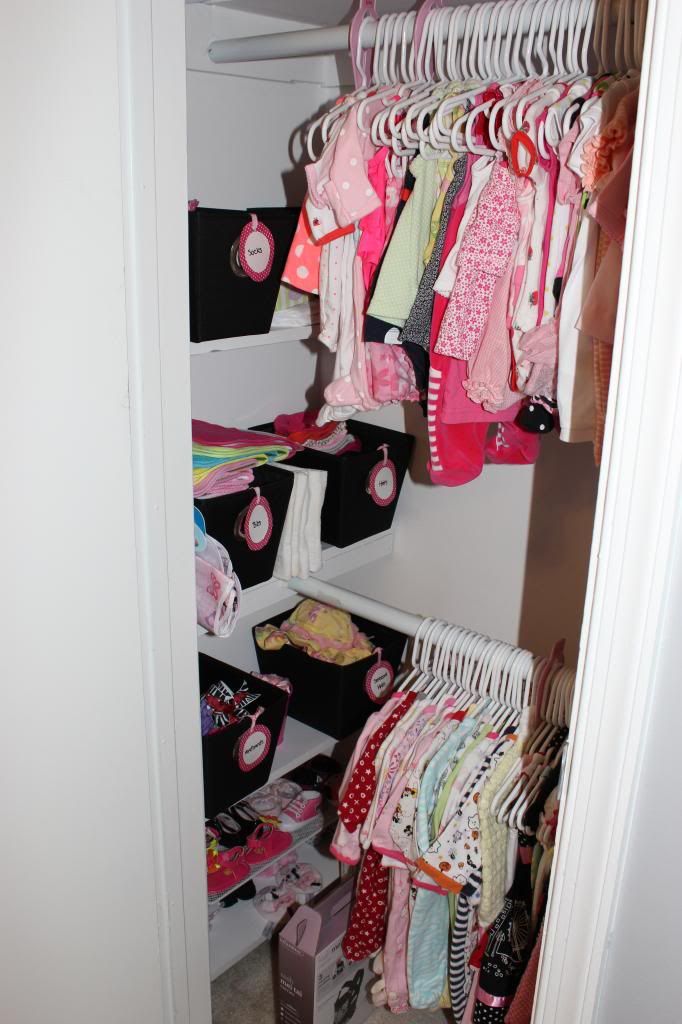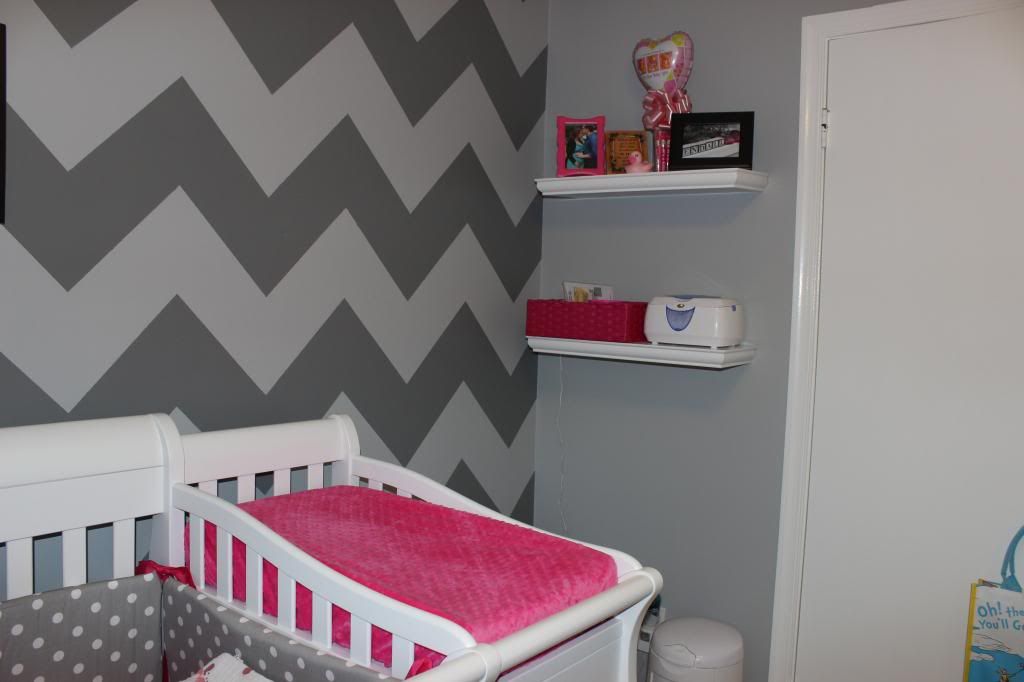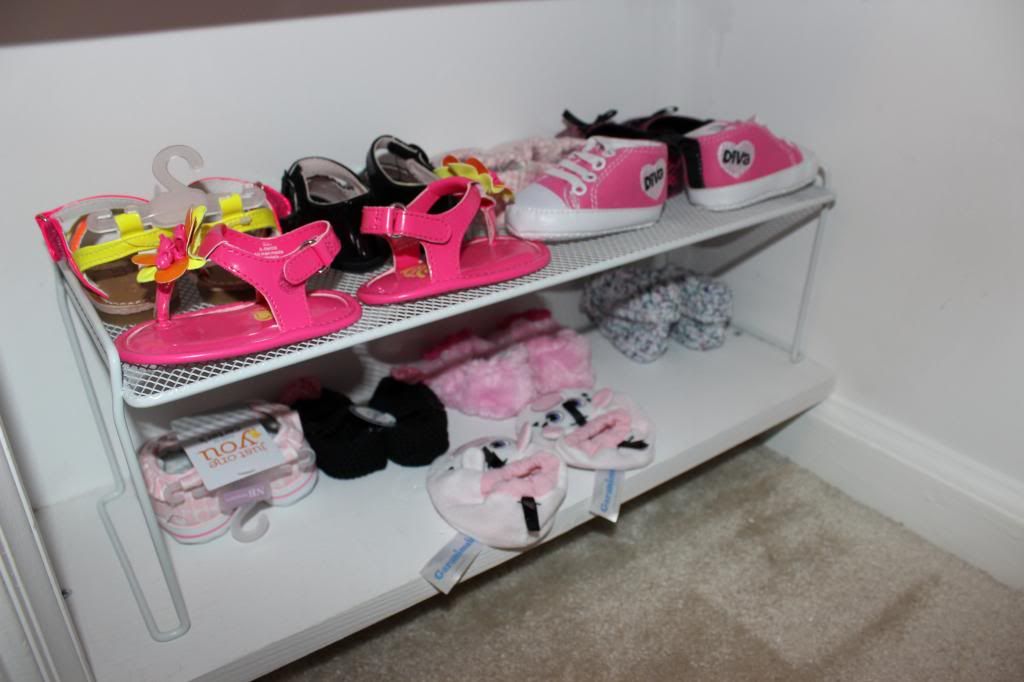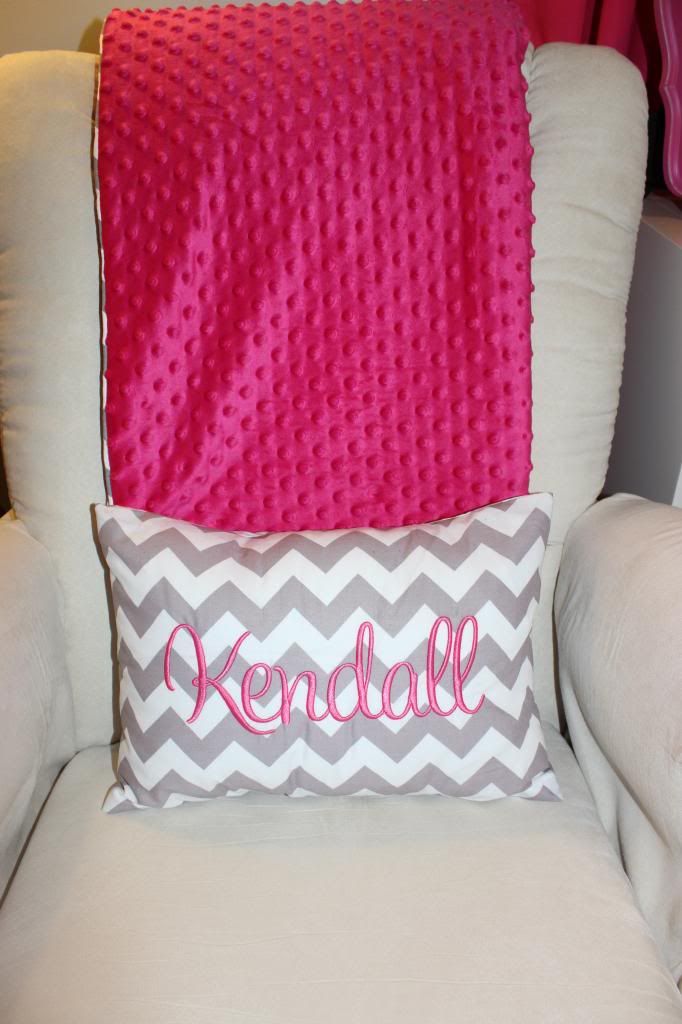 Chevron wall tutorial
here
.
Basket label tutorial
here
.
Bedding, blanket on back of glider and curtains ordered
here
.
Pillow ordered
here
.
Changing pad cover ordered
here
.
Initial letters made by me,
pinned here
.
Glider ordered
here
.
Crib/Changing Table purchased here.
Shoe Rack purchased here (from the Kitchen section).