For the meal planning peeps among us, I know you have heard of Meatless Mondays. I applaud you for both sticking to one day a week without cooking and consuming meat as well as for planning out your meals. Meal planning is extinct in my household. I have the grandest of intentions quite often to plan out what Tolar and I will eat each week, but then this thing called life gets in the way and I give up on going to the grocery and just decide to order Noodles and Company for dinner. I mean their Penne Fresca is just too good to pass up! But I'm getting away from my point. Instead of Meatless Mondays, I'm offering you a meal that actually contains meat – and today just happens to be Monday. So here you go: Meat on a Monday.
This is a super easy peasy recipe that Tolar and I love! I'm just your average Sandra Lee from Semi-Homemade.
This dish freezes well, in fact, when I made this dinner last, I was making a big batch to freeze for dinners at a later time. Who knows I may pick up this meal planning thing after all?!
Here is what you need: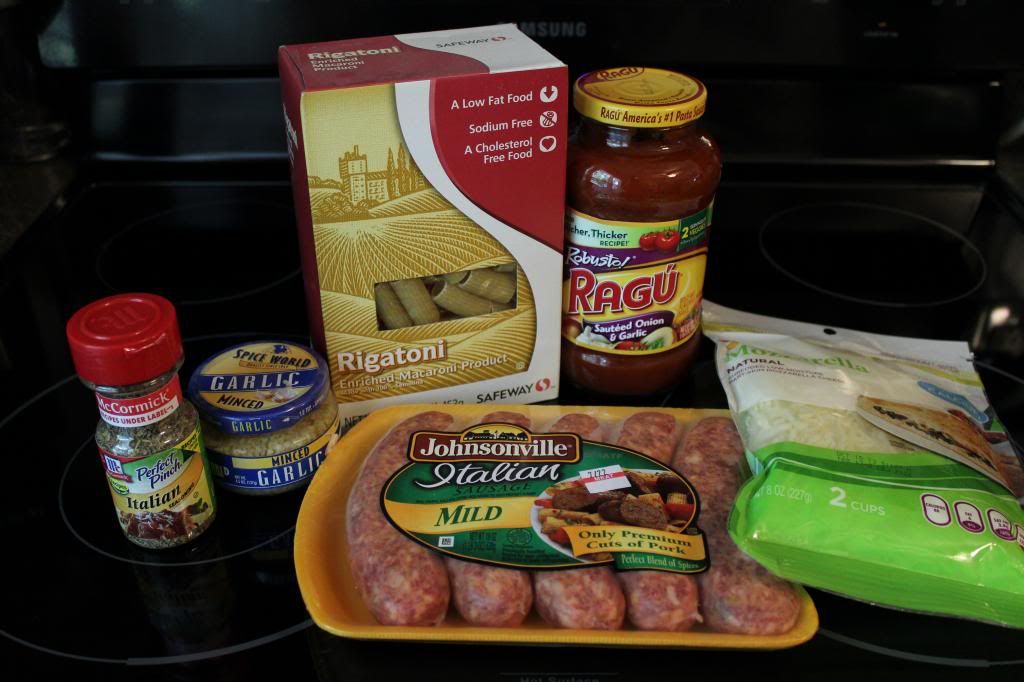 Rigatoni pasta (or whatever you prefer)
Italian Sausage
Pasta Sauce (I love Ragu Sauteed Onion and Garlic)
1 bag of Mozzarella Cheese
Garlic (I used minced, but fresh is better)
Italian Seasoning
Preparation:
Take the casings off of the sausage – this part is kind of gross, but imperative. Then place all Italian sausage links in a frying pan, mash up like ground beef and cook until brown. The sausage will get easier to mash as it cooks.
In a separate pot, bring water to a boil and cook your pasta.
Once the pasta and sausage are cooked, drain the water from the pasta and the grease from the sausage and combine in a large bowl.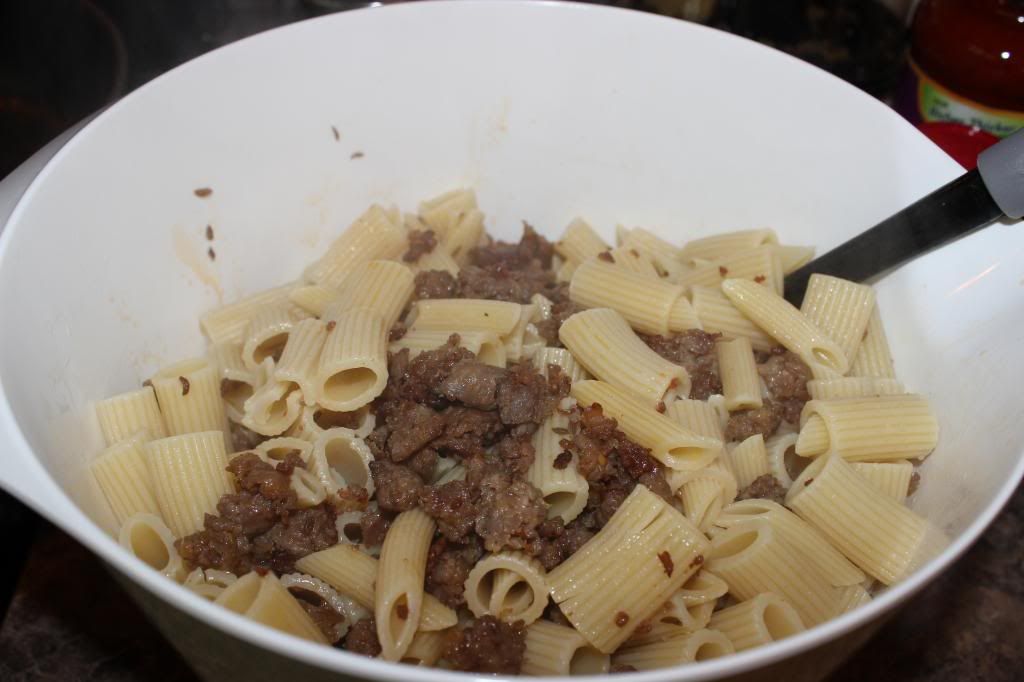 Add in garlic, I like to add in about 4-5 teaspoons of garlic. Then sprinkle in the Italian seasoning to your liking.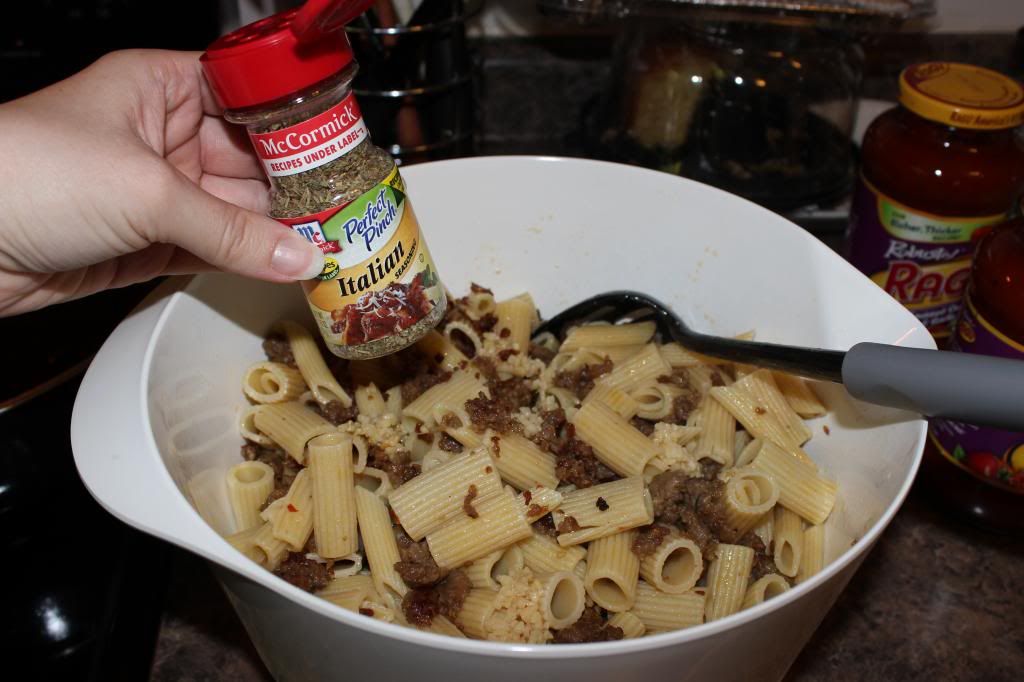 Pour in about 1 cup mozzarella cheese and combine to mixture. Stir everything together.
Pour your favorite pasta sauce into the bowl and stir until it coats everything completely.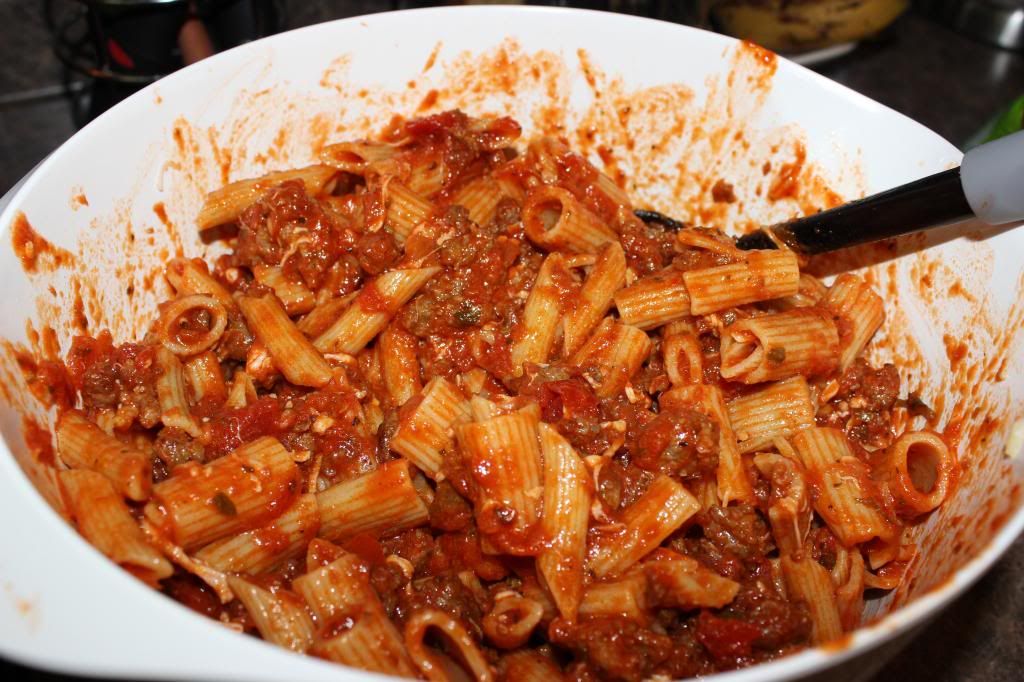 Place in baking dish (or a disposable freezer pan like I used since we will be eating this later!) and top with the remainder of the mozzarella cheese.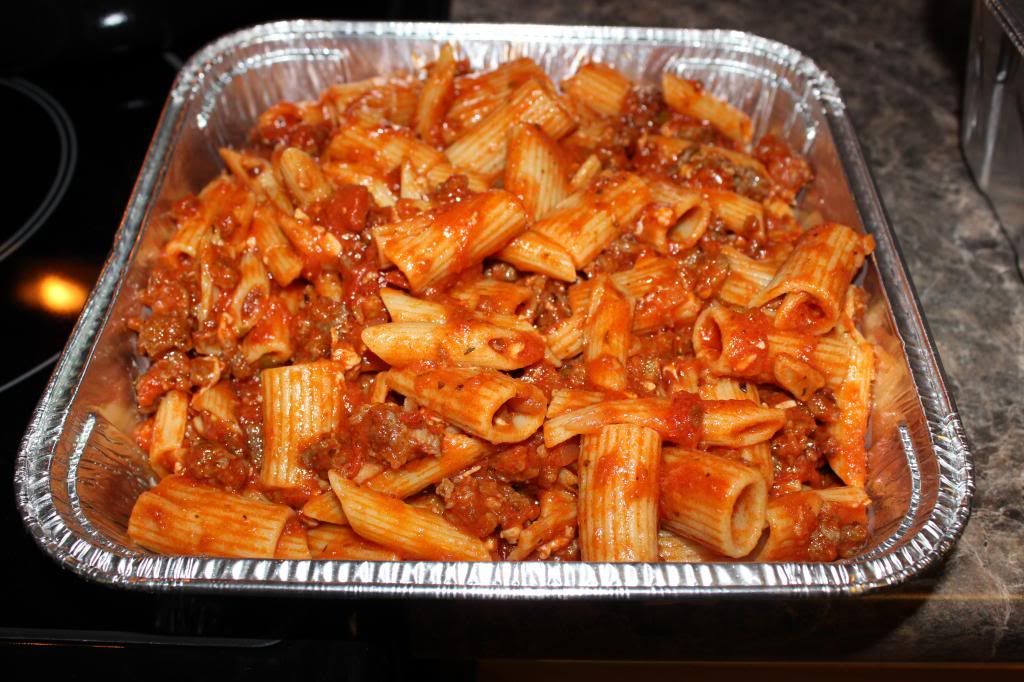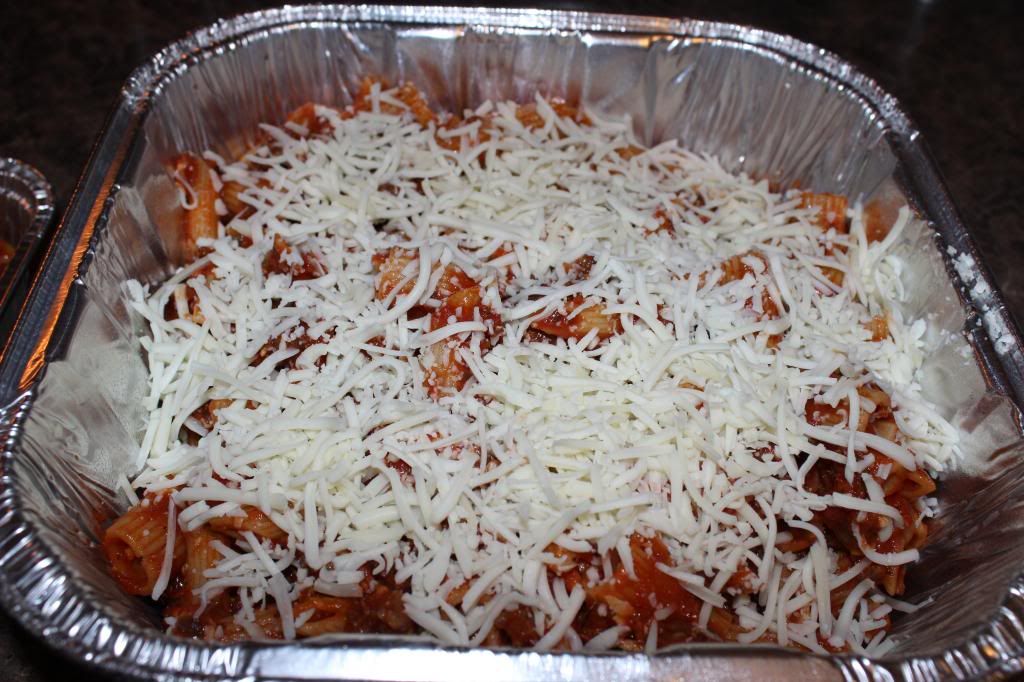 Finally, bake the pasta at 350 degrees for 20-25 minutes and enjoy!
So there you have it! Yep, it's not rocket science, but it is oh so good!!!