Friday, December 7, 2018
Thank you to Basic Invite for sponsoring this post. All opinions included are completely my own.
Hands down, one of my favorite things about the Christmas Season is sending and receiving greeting photo cards. I absolutely love to see how families have grown and it always warms my heart to see the smiling faces of so many people that I love. It is also fun for me to look back through the cards that I send out each year and see how my own family has grown and changed.
Greeting cards are so incredible nowadays with limitless customizable options for you. Websites make it easy for you to personalize your holiday cards with your own unique style and preferences. This year, we decided to trust our prized Christmas cards to
Basic Invite
and we are so pleased. We've used Basic Invite in the past for thank you notes, so I already knew how fabulous the products would be.
One of my favorite things about Basic Invite is that they have almost unlimited color options for you to choose from. To any men reading this, you might not even realize that there are 180 different color options in the world, but all the women know what I'm talking about! When selecting your cards, you can choose from 180 color choices to make the card exactly how you prefer. Once you select your design, you can change the color of each element (down to the smallest detail). I prefer more of a crimson color instead of a bright red, so I chose the color Cardinal to use on our Christmas cards. It was very helpful that each color sample was large enough for me to see the difference in each color. Another great custom feature is that Basic Invite offers over 40 different colors of envelopes. In addition to all of the color options, they have tons of design options to choose from. I really like their
vintage Christmas cards
selection. Basically your options are endless when creating cards and invitations.
Basic Invite is a mother's best friend during the holidays for many reasons.
1.) The first is the most important - all of their envelopes are peel and seal so you don't have to lick a single one! And because of the seal, you know that all of your envelopes are securely closed. I've spent way too many years licking envelopes and getting a rather unpleasant taste in my mouth. You don't have to worry about that with Basic Invite. Plus, the peel and seal saves you time!!!!
2.) They offer an address capturing service. You can share a link on any of your social media sites and request that your friends and family give you their address to be stored in your Basic Invite account. This is so helpful! Also Basic Invite offers recipient address printing at no cost on all Christmas card orders (another time saver). You can customize the fonts of your address printing as well.
3.) You can have your cards mailed out for you! Short on time? Select this option and have the cards delivered to your friends and family without having to worry about stuffing envelopes yourself. And don't worry, you will still be able to see what your cards look like because they also offer custom samples. You can order a printed sample so you know exactly how the cards will look and feel.
4.) Return address printing is also included. No need to worry about ordering return address labels separately, you can have your return address printed directly onto each envelope at no additional cost. We really liked this feature because we recently moved and I was able to customize our return address to let everyone know we have a brand new one.
I love Basic Invite for the quality of their cards, the almost limitless customization options and the ease of using their website. As a busy mom, I'm often short on time and Basic Invite helped me save time because the ordering process is so simple.
Now through the holiday season you can save 30% your order when you use coupon code
holi30
. Want to save even more money? Check out this link to see their
cheap holiday cards
to really save some dough.
Thank you to Basic Invite for also including a little bonus for me with my order. They printed an ornament with a photo of the kids for me to keep. I immediately hung it on my upstairs formal tree because the colors matched perfectly! How did they know I had a white, black and gold Christmas tree? :)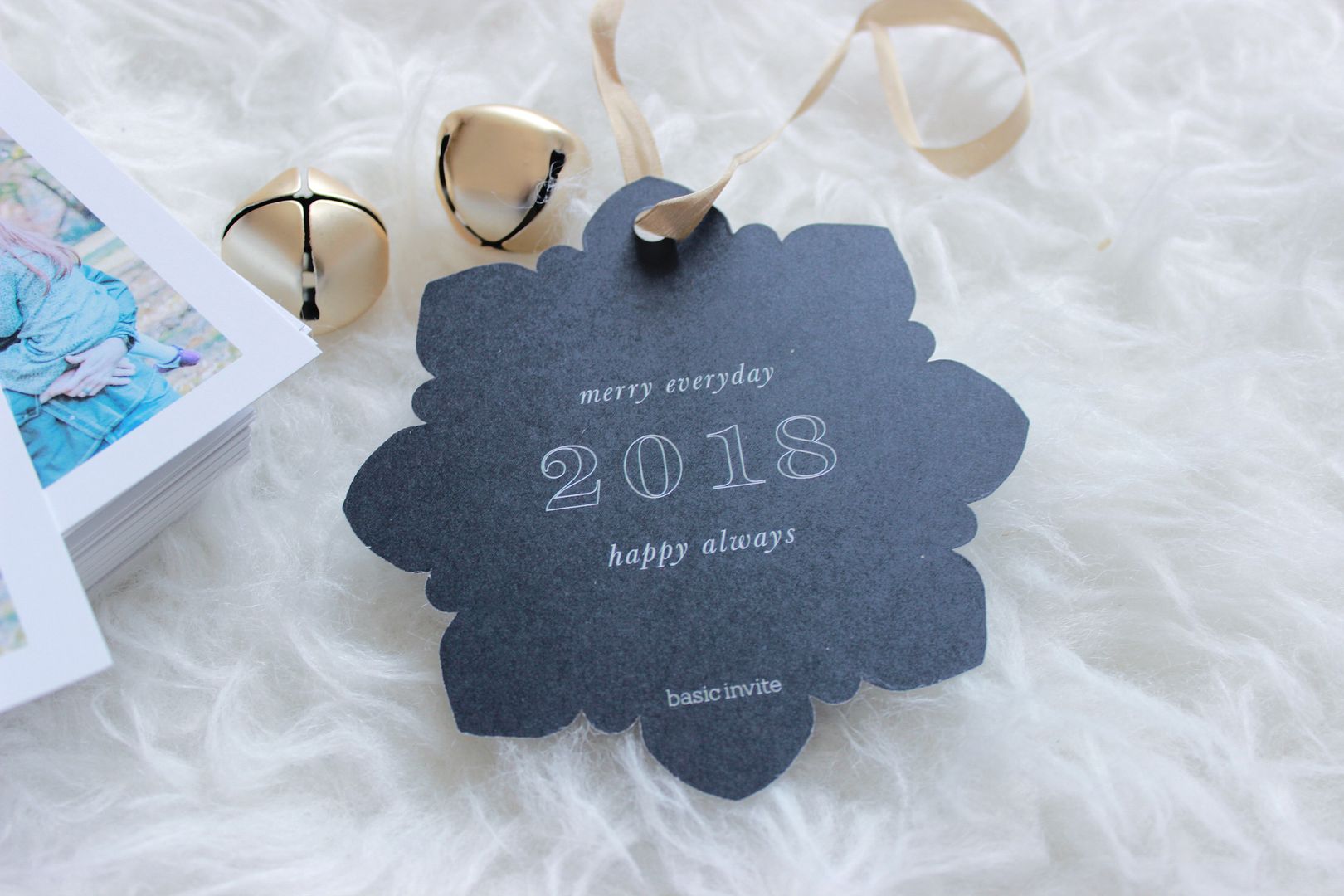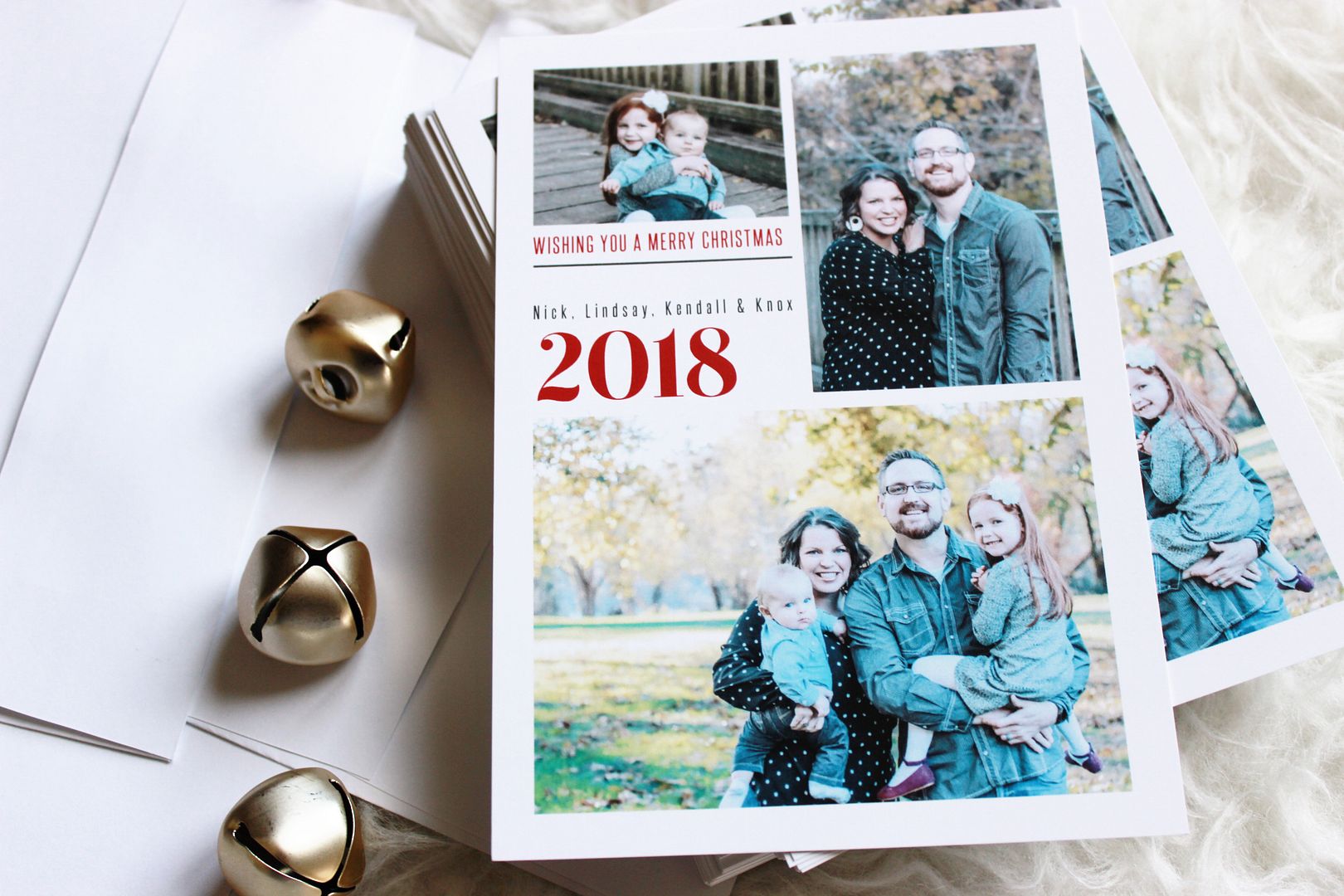 Featured Post
About Me
Welcome to Pursuit of Pink. I'm Lindsay and I'm so glad you are here. I believe a positive life is a happy life. Join me as I try to walk that out daily - in life, motherhood, style and more.
View my complete profile
Categories