Pattern Mixing is something I absolutely love! I will admit that it took me awhile to try it because I was sure people would think I got dressed in the dark. But after looking through my closet and trying to find new inspiration out of everything I already owned I decided to completely embrace pattern mixing. As I said in
this post
, the secret to testing out pattern mixing is to find similar yet slightly different patterns. Another tip is to find colors that complement each other (i.e. neutrals with a pop of color).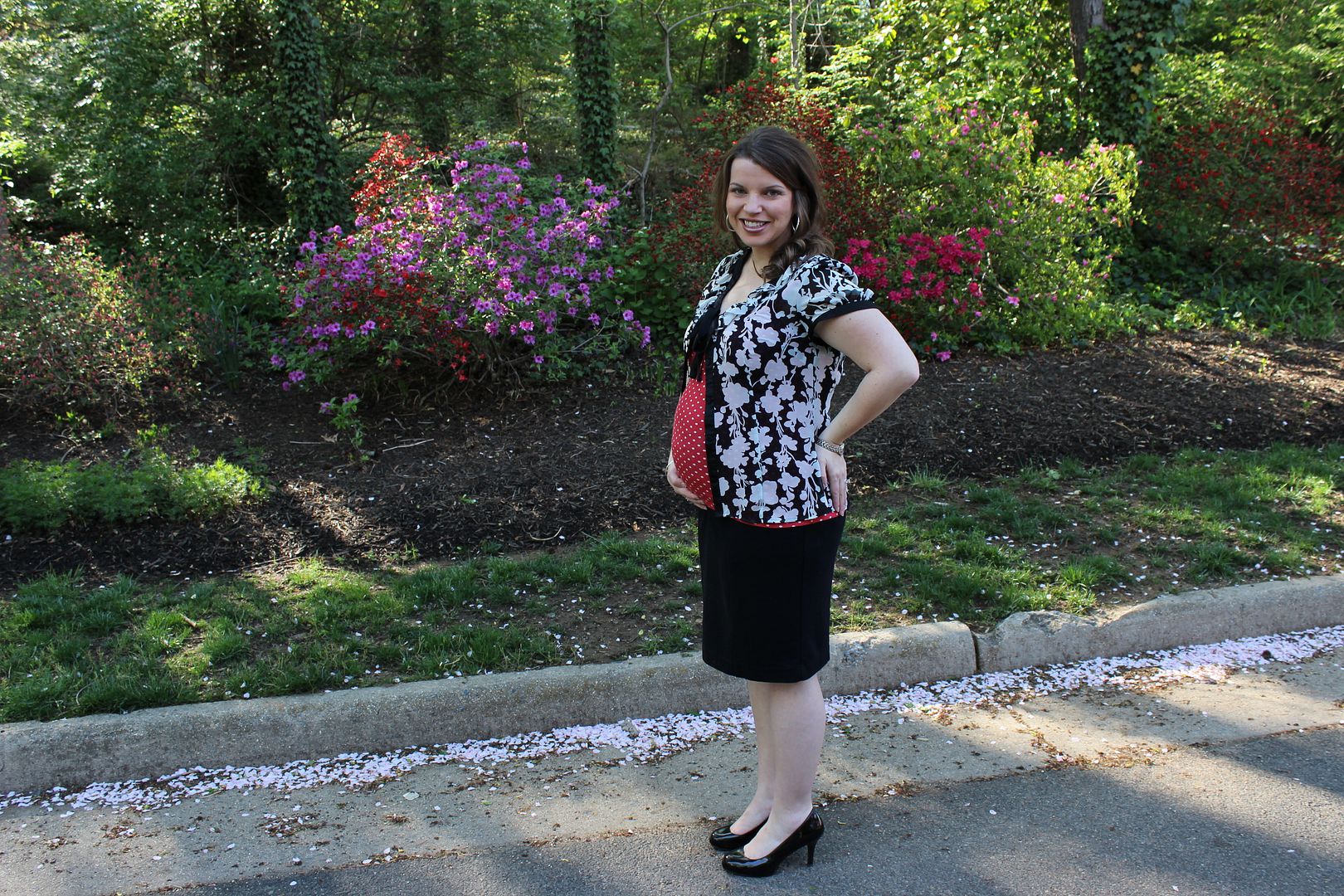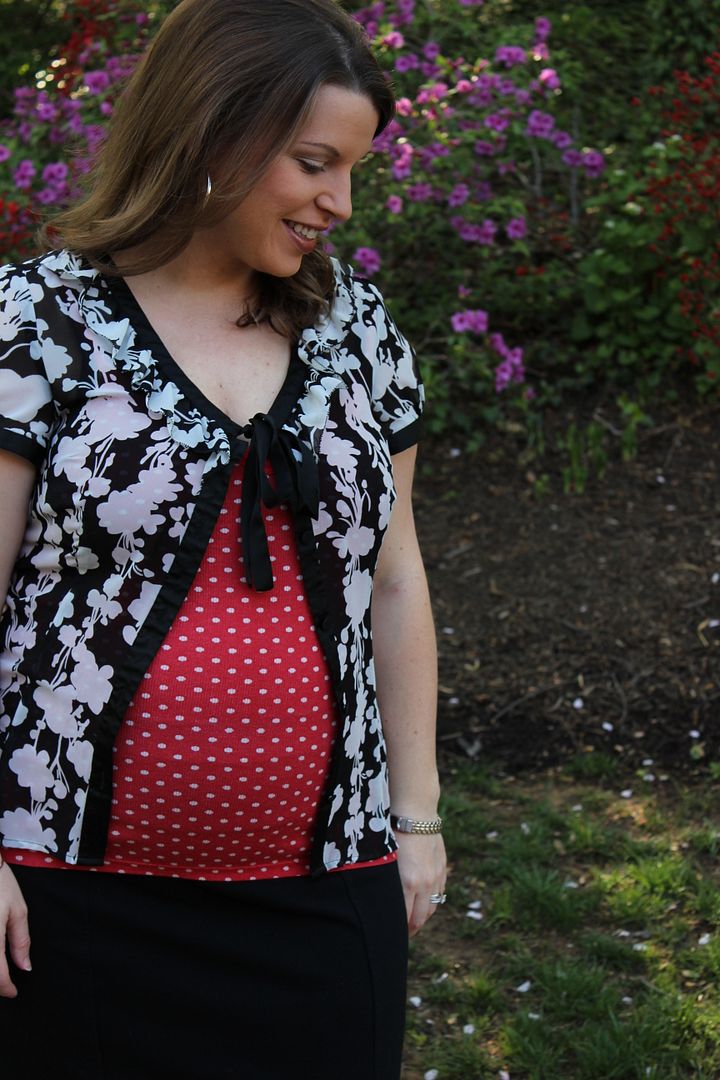 You'll see here that I paired polka dots with a floral print. I love that because of the neutral black and white floral top the red polka dot tank really pops (and so does my bump!). By pairing the neutral with a bold color I don't look like I'm four years old and my mom finally let me pick out my own clothes. Although I sure do love when I see children who obviously dressed themselves! Such creativity – which is what personal style is all about.
And I have recently found that pairing polka dots and floral prints is a new obsession of mine. I also have a very colorful floral cardigan that I like to pair with a black and white polka dot tank. Again, keeping a neutral with a pop of color.
For those of you tracking my baby bump progress, yep my belly is definitely out there. Luckily I haven't had any strangers come up and touch my belly,
yet
. I'm waiting on that moment. Although as you can tell from recent What I Wore posts, I wear a lot of black which probably keeps people wondering if I'm pregnant or not. Oops, not exactly what I want people to ponder. This outfit though leaves no room to guess, there is definitely a baby in there and I'm so excited!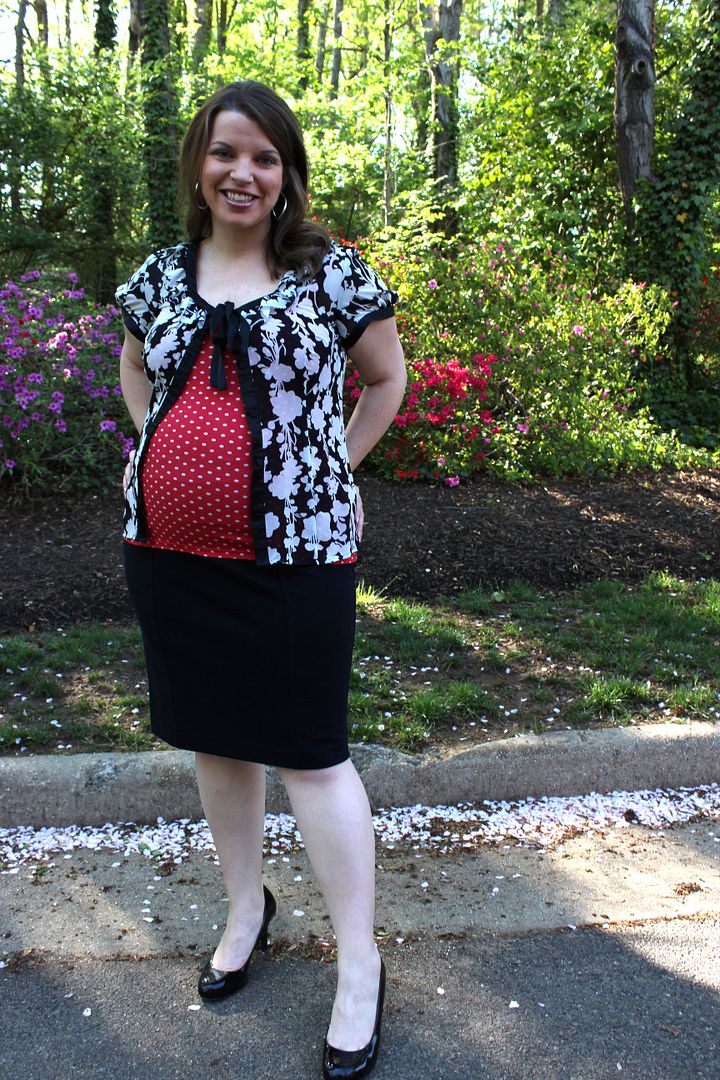 Pencil Skirt and Floral Blouse: LOFT. Tank: Old Navy. Shoes: Payless. Earrings: Target.
I'm linking up with
Style Elixir
for Style Sessions,
The Pleated Poppy
for What I Wore Wednesday and
Because Shanna Said So
for Random Wednesdays.
********************
Have you checked out Ashley over at
Sweetpea Lifestyle
yet? If not, why don't you head over there right now?! And definitely get your cute butt over there if you read this blog because of things pink and sparkly because Ashley has the same love!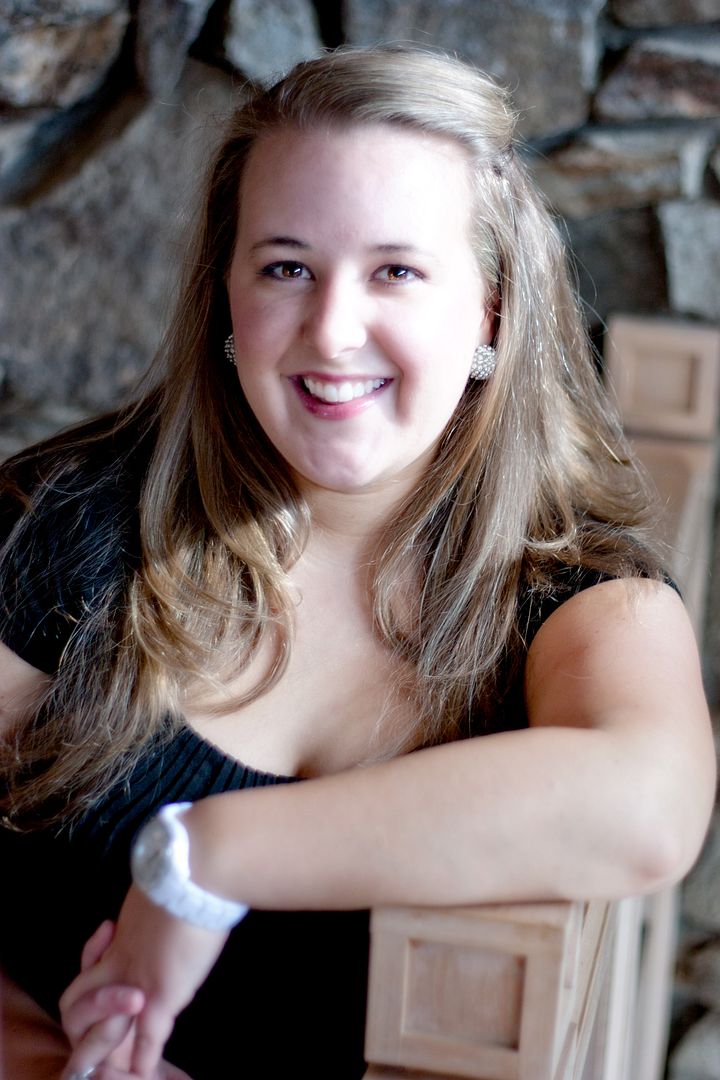 Sweetpea Lifestyle is a great place to go to find yummy recipes, craft and DIY how tos, organization tips and tons of outfit inspiration. Her pictures are so pretty to look through as well; I just love a blog with good pictures and illustrations! It really makes the whole experience that much better, don't ya think? One of my favorite posts is her
10 minute craft dash
. She created a beautiful card using only items she already had on hand in just 10 minutes – genius. Everyone has 10 minutes to make a pretty project, so check it out!
And Ashley definitely has the eye for creating pretty party themes/decorations. Like this
Mason Jar Themed Wedding Shower
– its adorable. I'm sure these pictures are all over Pinterest (if not, get to pinning now). I love when you see party themes created out of items you probably already have in your house but never thought to use them in a certain way. And Mason Jars can be really pretty, simple decorations. I've been to my fair share of parties with candles in Mason Jars and they are ALWAYS a hit!
One final post you MUST check out on Sweetpea Lifestyle is the
Desk Organization
project. Seriously the before and after photos are amazing. A nice, clean and orderly work space is a must for me (ok, you caught me: a nice, clean and orderly HOUSE is what I really love). Her tips on how to clean out your stuff and organize everything are so helpful. I'm sure after reading this you will all be ready to Sort, Clean and Organize every space that needs a little sprucing up! And one other thing, Ashley is launching her first ebook called "Successful Entertaining" very soon. Look for more details on the blog very soon!