My April
Birchbox
arrived and I have to say, this one was just ok. I sure hope as I use the products more I enjoy everything more. Don't get me wrong, I love
Birchbox
in fact I've purchased products from their store before because I loved the samples I received in my monthly box. And of course I love receiving a box full of monthly beauty samples, I just renewed my subscription for another year! To get your very own Birchbox,
click this link
.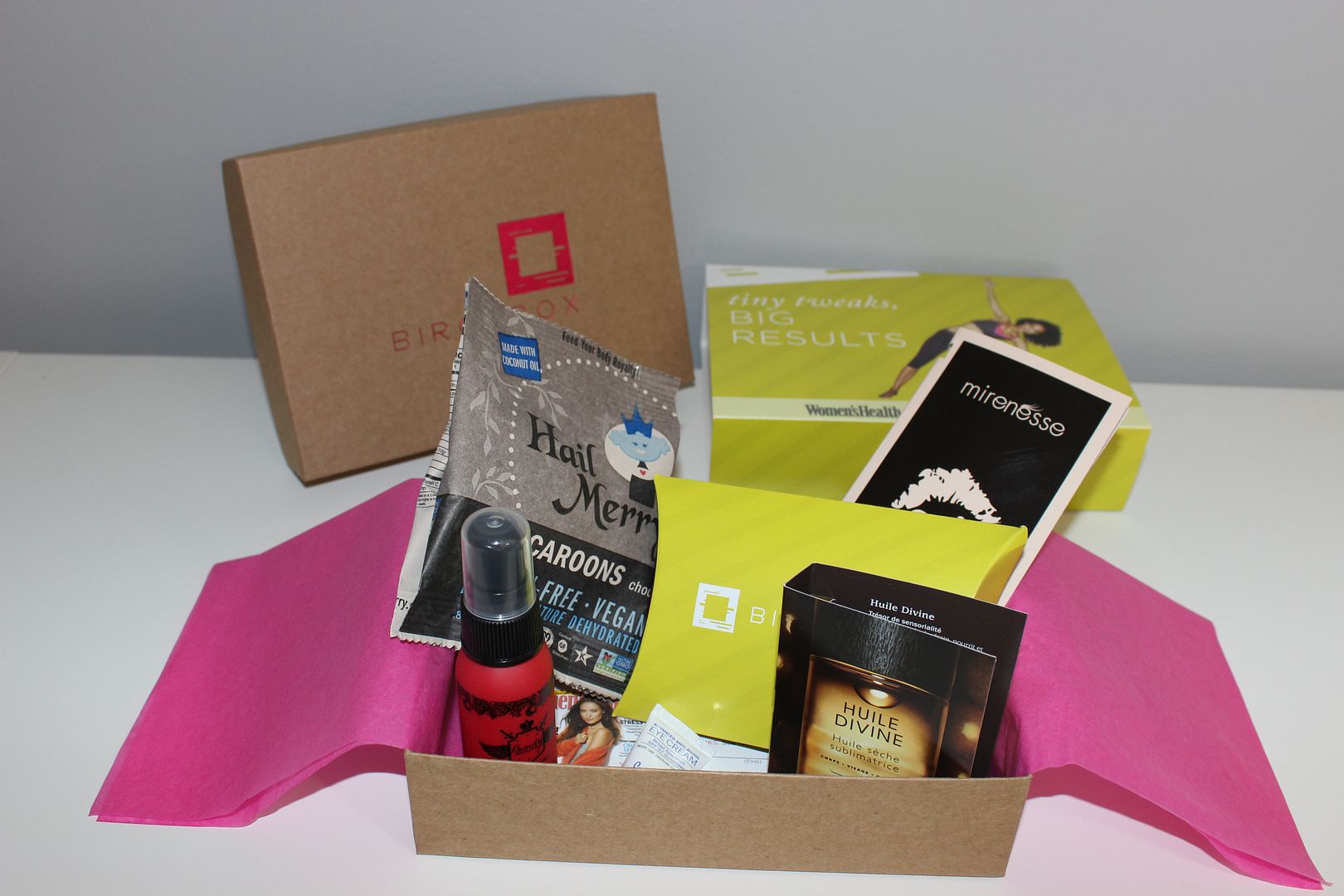 For the month of April, Birchbox teamed up with Women's Health magazine to create a box to help us fine tune our lifestyle. The theme of the box was "tiny tweaks, BIG results." And I believe in this philosophy too, a little bit each day can really pay off in the end; whether that be a few minutes in the sun each day, slathering your skin with moisturizer or taking a power nap. Adding all of these little things up can breed excellent results.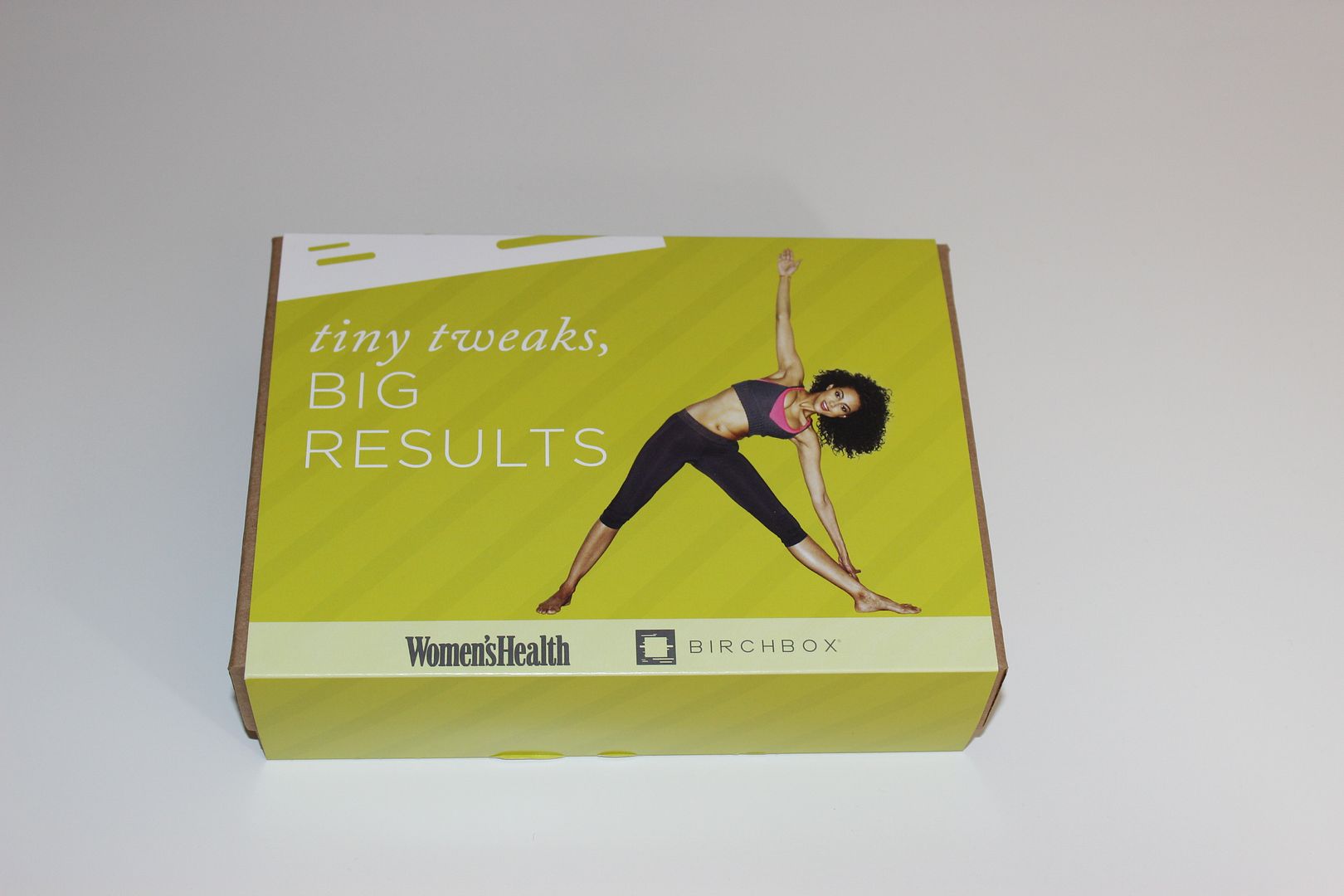 So here's what came in my box this month: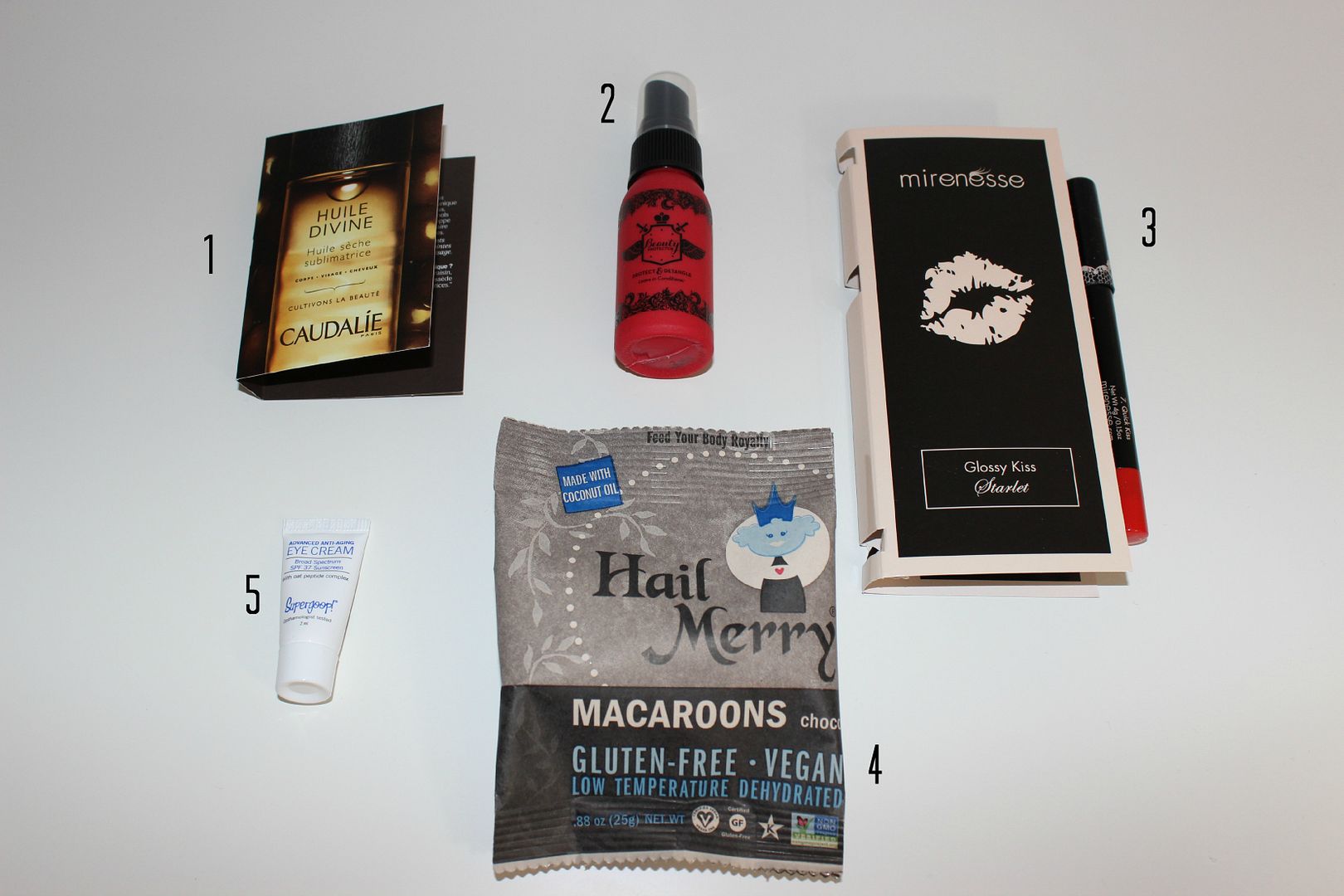 1.) Caudalie Divine Oil – This is supposed to give your hair, skin and nails a gorgeous glow. I can't wait to smooth a little dab of this over my hair and check out the results.
2.) Beauty Protector, Protect & Detangle spray – I could definitely use a detangler for days after I curl my hair. It never fails, after I wash my hair I always get tangles when combing it out. This will come in quite handy!
3.) Mirenesse Glossy Kiss Lipstick – I am pretty excited about this; it's a lip pencil that can also double as a blush color when you are in a pinch. The color may be a bit too red for me, but we shall see.
4.) Lifestyle Extra: Hail Merry Chocolate Macaroons – It seems a little odd to get macaroons in a beauty box, but every girl loves a little treat now and then. These macaroons are vegan, gluten-free and totally organic.
5.) Supergoop! Advanced SPF 37 Anti-Aging Eye Cream – I'm not gonna lie, as my age starts creeping up there, I feel it is very important to use anti-aging cream to help prevent wrinkles. Lucky for me I have had oily skin my whole life so wrinkles haven't appeared yet. I guess there is a payoff for oily skin after all.
Do you have your own subscription to
Birchbox
? Did you enjoy this Women's Health box? Leave me a comment below telling me your favorite product. And if you have any questions about Birchbox, feel free to leave any and all thoughts/questions below.

And now for the announcement...

If you have been around these parts at all you know that I LOVE accessories. I feel like accessories can take an outfit from blah to wow. And I certainly hope you all agree. Which is why I have teamed up with the lovely Emily from over at

A Devine Life

to bring you the

"What's Your Favorite Accessory"

link up

.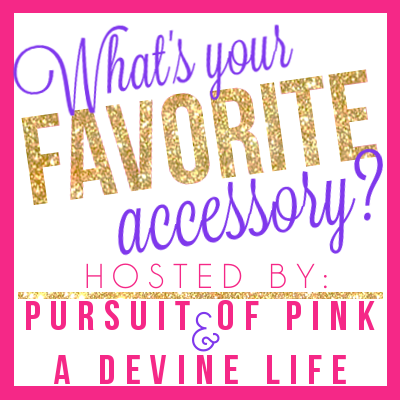 That's right lovelies, we want to know what your favorite accessory is and how you like to style it. So start thinking about it, get your pictures ready, prepare your post and then stop by
my blog
or
Emily's blog
on
Thursday, May 2
and link up with us! It's going to be awesome and you don't want to miss out on that do you?