Happy end of the week to you all! You all know by know that I live for the weekend so obviously I'm happy it's here. I am such a broken record, but its true!
Here are my top five moments from the week.
1.) Our Artistic Director for the theatre where I work received a British Honor this week (Honorary Commander of the Most Excellent Order of the British Empire – approved by the Queen!). The British Embassy held a ceremony and reception in his honor and I got to attend. The Ambassador's Residence was beautiful and extremely breathtaking. Here's me and my lovely friend Emily enjoying the beautiful garden before the festivities began.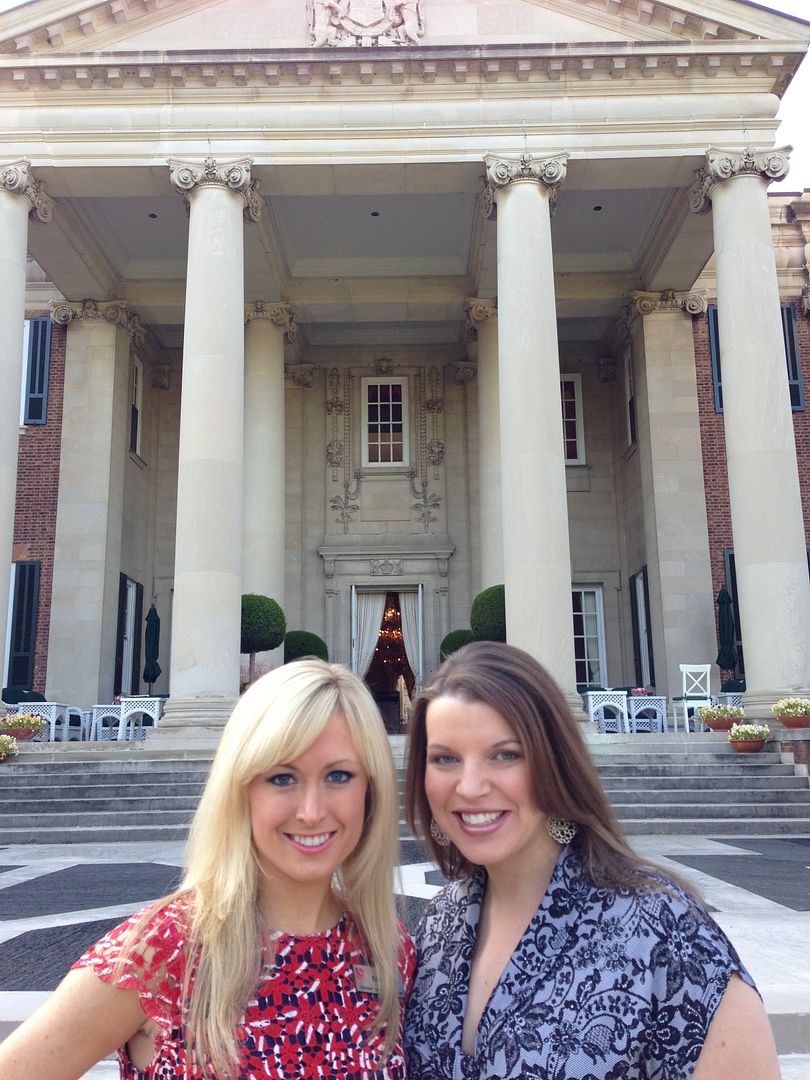 2.) Baby Girl (her nickname on Tolar's side is Murphy) has so many clothes already and my mother in law tells me she's getting more!
3.) Tolar's best friend Matt came into town for a very brief visit and the guys went to the Nationals vs. the Cardinals baseball game. It warms my heart to know that Tolar has such awesome genuine friends and I was also happy that he got a day to relax.
4.) I saw this quote on facebook and I really liked it. The quote will take on new meaning in the delivery room; I can assure you there will be A LOT of praying.
5.) Isn't this the CUTEST outfit ever? Matt (from #3) works for Disney and bought this sweet little Minnie Mouse outfit for baby girl. He even got the Minnie ears embroidered!