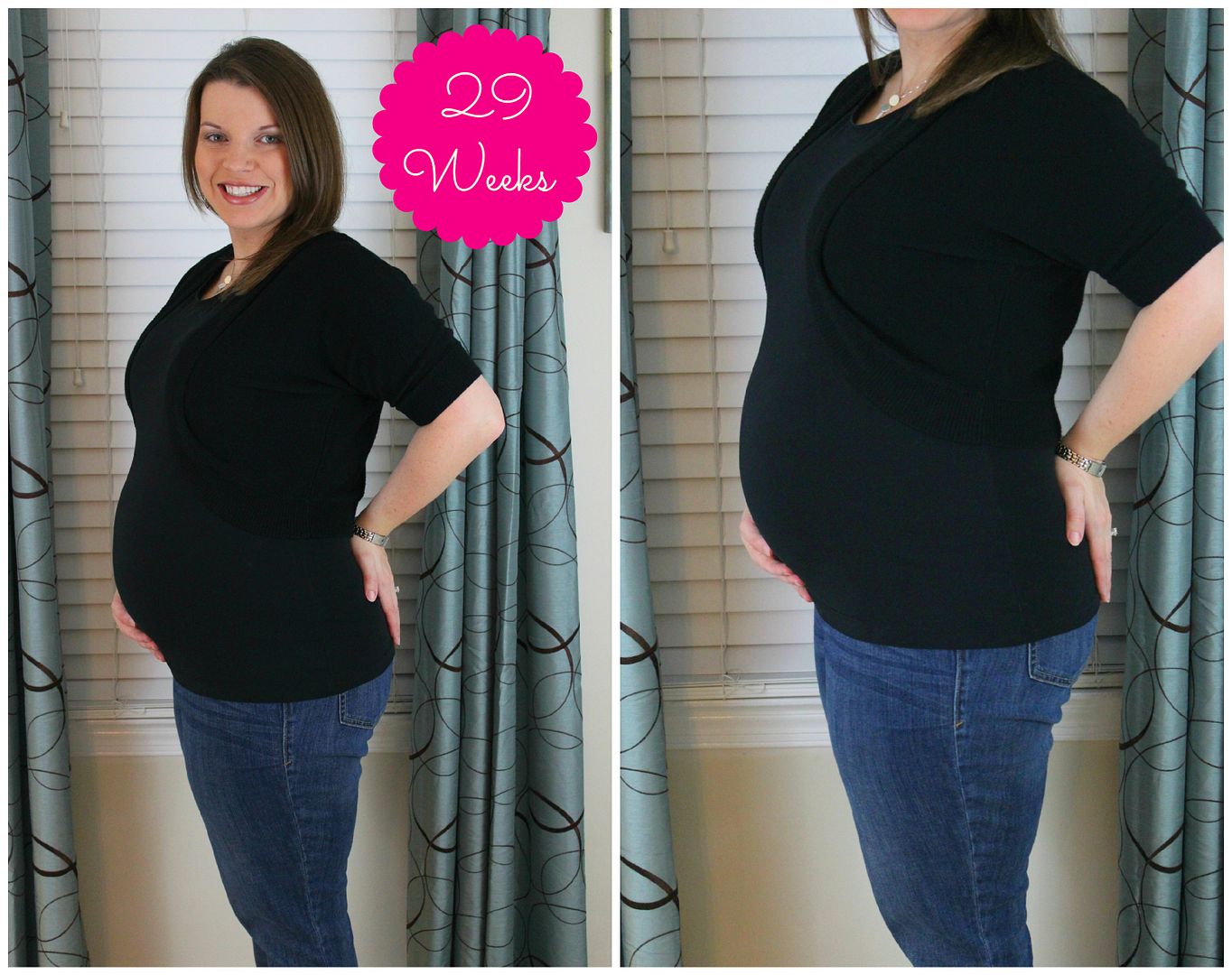 How far along: 29 weeks
Thoughts: Mid July seems so close when I think about all we still have left to prepare for baby girl…are we ready to be parents??? But Mid July also seems so far away when I think of how much larger I am going to get. But no matter what, I am so ready to snuggle my sweet baby girl.
Advice: I've been getting a lot of advice from my sister lately about breast feeding and schedules, I simply have no idea where to start! I'm so thankful and happy that my sister is going through it all now so she can teach me everything she knows. And she has been awesome at answering every. single. question. Also, my sweet friend Courtney lent me the Baby Whisperer and I cannot wait to start reading it (hopefully this week!); Courtney and her husband Dane already have their 7 week old baby sleeping 7-8 hours!
Baby: She weighs 2 and a half pounds and is roughly the size of a butternut squash; measuring over 15 inches long from head to heel. According to my Baby Center app, her head is growing bigger to make room for her developing brain. I'm so happy to read about her developing brain, but I'm fearful of the size of her head. Both Tolar and I have HUGE heads, so we know this little girl has no chance of a normal sized one.
Movement: Home girl has been so active lately. One day last week she kicked me nearly all day long. I love to feel it because it lets me know she is growing. Tolar has been able to feel her kick almost every time I grab his hand and we even have seen my belly move whenever she kicks.
Sleep: Still not sleeping well and I know it's only going to get worse. I constantly flip from side to side because I'm so uncomfortable and occasionally my left leg will go numb. My doctor says that I can prop myself up to sleep so I somewhat resemble laying on my back, although I'm sitting up more than anything. That has seemed to help.
Food: If the pictures above don't prove it, I don't know what will – but I have had QUITE the sweet tooth lately. Milkshakes, ice cream, candy, cookies you name it I want it. I MUST get a handle on this sweet tooth.
Preparing for baby: Baby girl's closet is full! I'm talking clothes on both racks. Me, my sister, my mom, my mother in law and a friend from work have all filled that closet to the brim. Also, this weekend I taped the chevron wall in the nursery and Tolar painted (tutorial coming soon!). Now that the painting is complete, I feel like the nursery is really coming together. The bedding should arrive in a couple weeks and I am constantly looking for décor to add. My sister and mom are throwing me my first shower in two weeks and I am super excited! Can't wait to reunite with old friends and family.
Prayer request: I simply ask that you pray for our baby girl to continue to grow and be a super healthy baby. Thanks in advance for praying for us!
And while you all in the pregnancy/baby spirit, go check out
Still Being Molly
as I'm giving away a $25 LOFT gift card on her blog today. She's a fab mama to be herself, only 4 weeks behind me!
********************
To continue your hopping around the internet, please pop on over to
Life's A Journey
and meet Colleen. This is one special lady with a heart completely devoted to Jesus. Colleen and I first "met" when we were paired up for the Fall Favorites Swap and we were both equally as thrilled to learn that the other was a Christian. And this lady is a true inspiration living out a God first life! She has said so herself that she loves people that others find hard to love. Wow! Just reading that sentence makes me want to be a better person. We all need a little Colleen in our lives.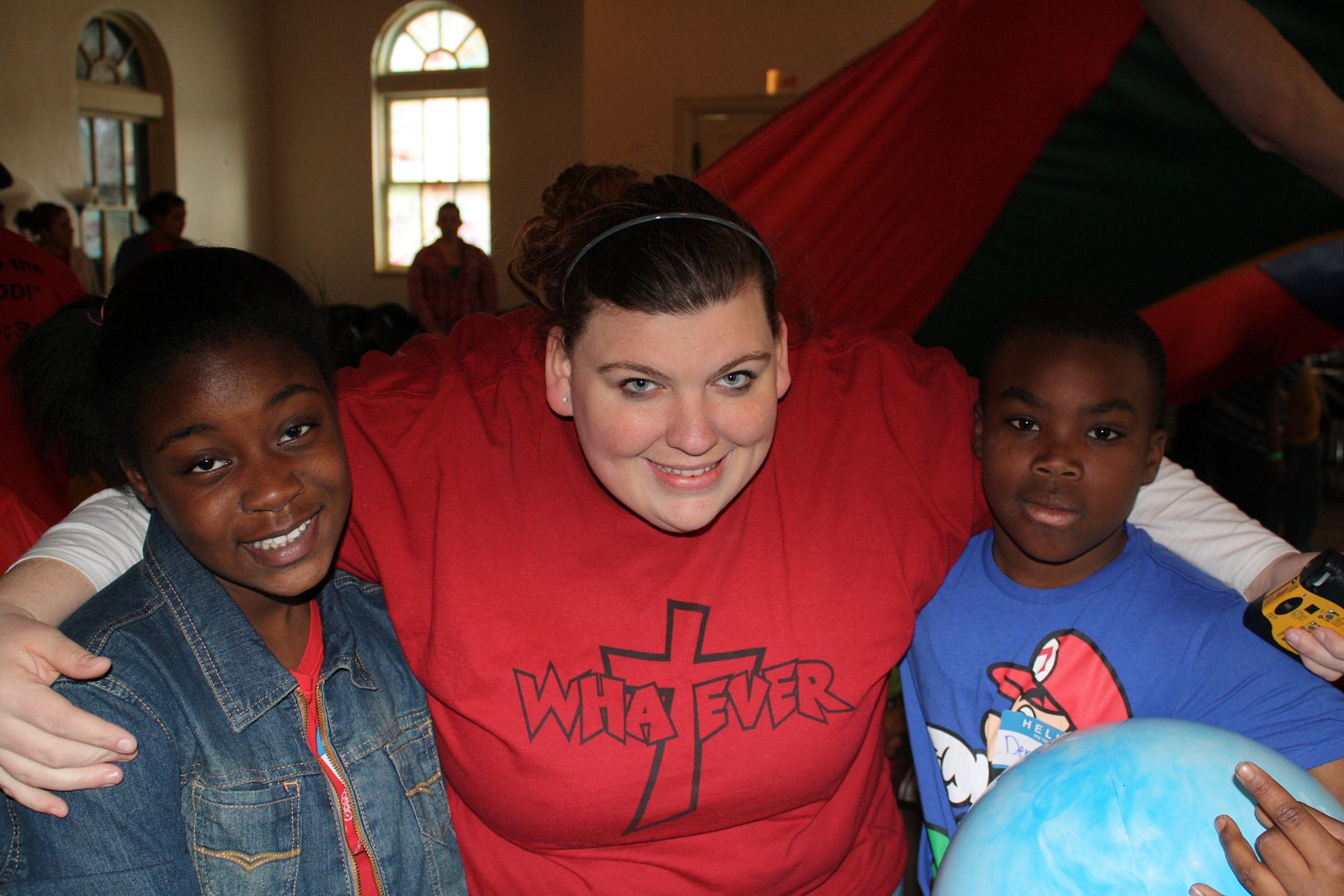 Whenever I first visit a new blog, I always check out their
About Me page
and Colleen's definitely shows you just how big her heart for Jesus and inner city children really is. She is so amazing, quite the person to look up to. I can only wish to be half as compassionate of a person as Colleen is. You must
read this post
that Colleen wrote about a 13 year old boy that she once worked with. My heart breaks for him and for her (read the post to get the whole story) and I absolutely am joining Colleen in prayer that this young boy realizes there is so much more for him in this life.
And another post to really illustrate what an inspiration and true gift that Colleen is to this earth and the inner city kids is this fab post about
her kitchen window
. Just reading through it makes me want to pull up a chair beside her and enjoy fun conversations with all of her kids who seek solace in her house. I can guarantee that you will be lifted up reading through
Life's A Journey
. Her faith is amazing and completely contagious. Go check it out today!