Spring time is here (in case you didn't know) and the opportunity to wear jewel tones is in full effect. I have had this turquoise necklace for several years and normally would wear it with plain neutrals because I just wasn't sure what to wear it with. And then one day I decided to play with color and bam, I realized it looks awesome paired with another color. I should have known that jewel tones go together, this isn't rocket science.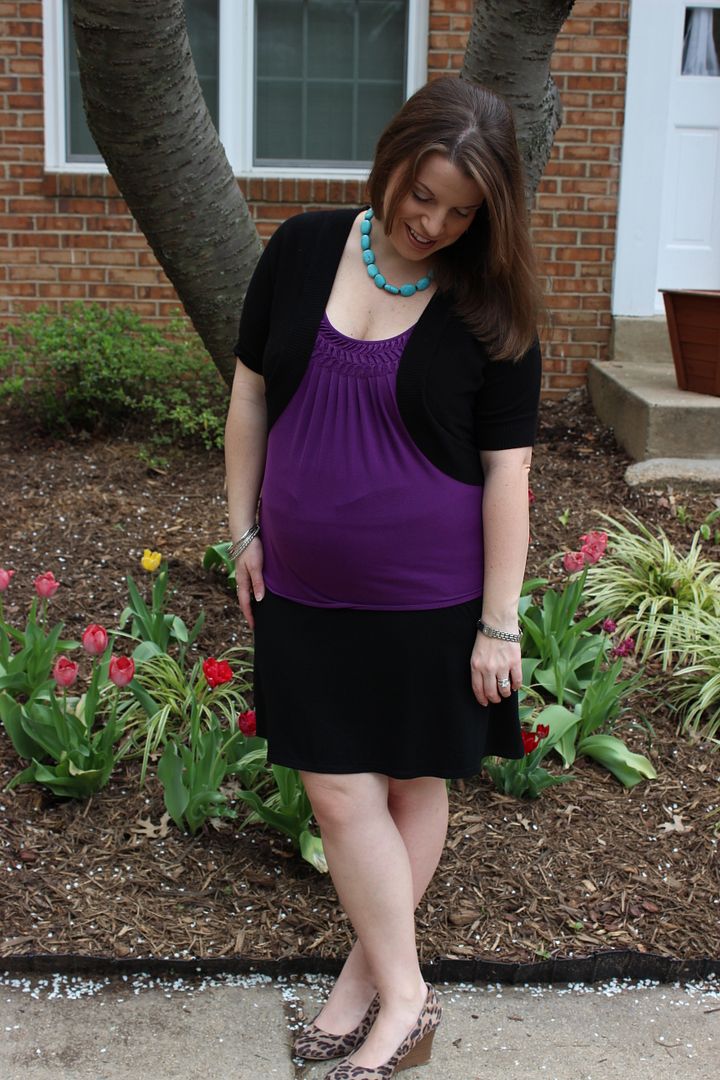 Having an opportunity to explore my closet and try different pieces together is something that blogging has really helped me with. I no longer look in my closet and always pair the same shirt with the same pair of pants. I now mix things up and playing with different colors and pattern combos definitely helps.
These shoes are a great example of that. Normally, I would wear my leopard print shoes with black or red because to me, those are some great colors that go with leopard print. But as I said in
this post
, leopard print is basically a neutral so these shoes add an extra pop to the outfit instead of plain black shoes.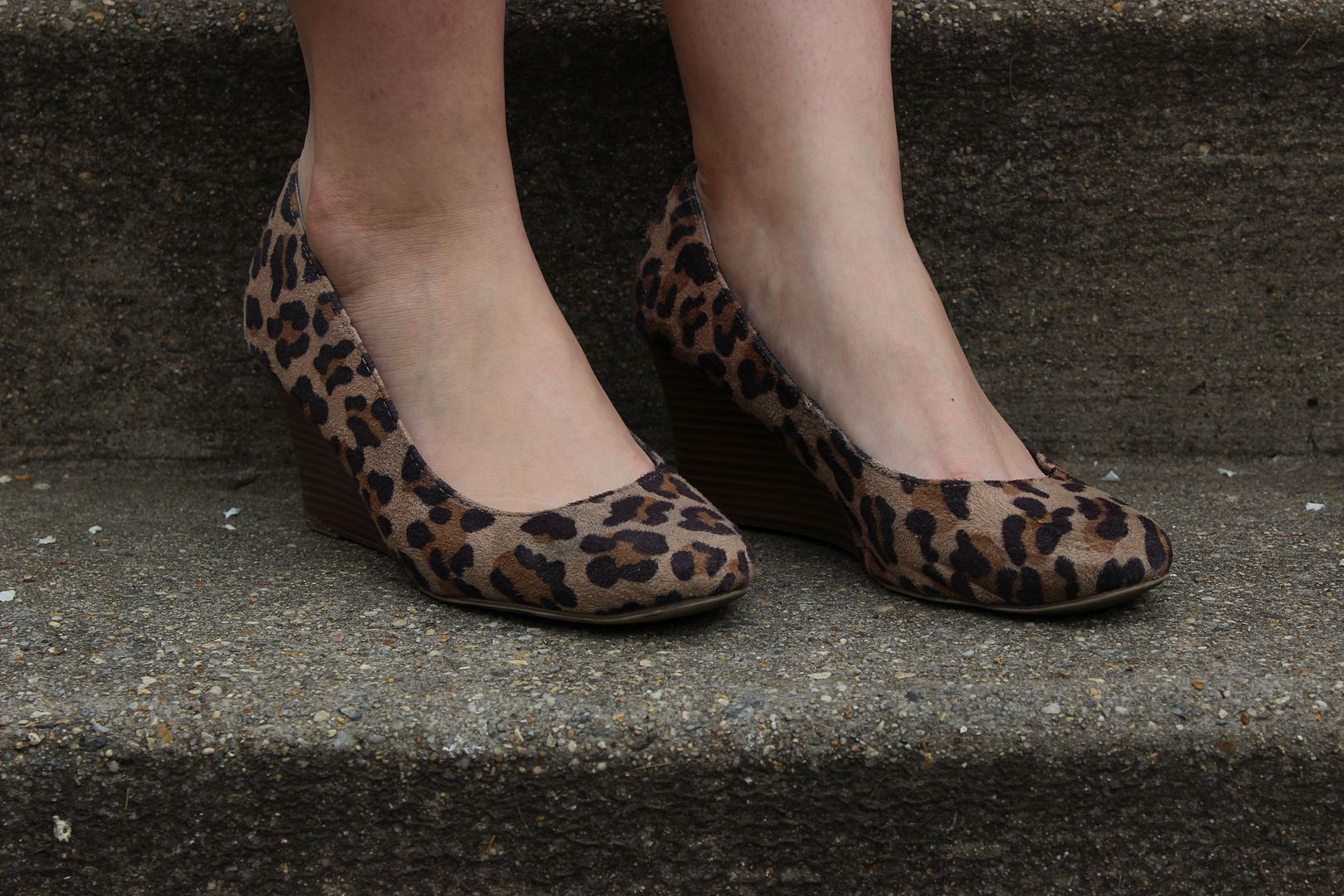 Skirt: Old Navy. Plum tank: New York & Company. Cardigan: LOFT. Shoes: Payless. Necklace: Made by me!
What colors do you like mixing together? Turquoise and plum are a good combo, I'd love to hear some more. Share those with me in the comments section below.
********************
Are you looking for some interior design help and tips? Got a room that needs a little sprucing up and you aren't sure where to start? If so, have I got the perfect design firm blog for you…
Olios Design blog
. Katie owns the business and runs an awesome blog that has everything you need and I truly mean that! From tips on how to work with an interior designer or
why you should even hire a designer
to finding inspiration for small spaces and preparing your space for the approaching seasons, you'll find it on the Olios blog. Small tips and big tips, everything is available to you. I dare you to NOT spend three hours getting sucked in to her blog. To get you started,
read Katie's story
about how she got into the business.
The site is filled with beautiful pictures that are sure to make you want to start redecorating your space immediately. Katie has such a great eye for color combinations and offers quite a lot of blog posts on how to incorporate specific colors into your space. I love her post about
spring color palettes
and different ways you can bring multiple colors into a room. Have a question for Katie about a project you are working on? She is happy to answer it in her Client Connection column. Simply e-mail,
tweet
or leave a message on
facebook
and Katie will answer the questions on her blog. No question is too small!
One really cool feature of Olios Design is that Katie does some shopping for YOU! She purchases home décor and accessories from internal name brand interior design sources (like John Richard and Jonathan Adler) that you wouldn't normally be able to get on your own and sells them online. Be sure to
check out her shop
, there are so many great items – lots of beautiful pillows and lamps and so many more items are available to you. And as special treat for all of you, Olios Design is offering a 25% discount to the shop for all Pursuit of Pink readers. All you have to do is Enter
Pink25
at checkout. So
click this link
and get to shopping. And be sure to head back to the
Olios Design blog
again and again as it's always being updated with new ideas!