#1:
Get fashion inspiration from the people in your everyday life. I have found that I don't always need fashion or beauty magazines to pink up new trends and style inspiration. I just need to look around me. In fact, when Tolar and I were honeymooning in Italy I got all sorts of fashion inspiration just by looking at the people I passed by on the street. I came home and looked at my closet differently for sure (which I know pleased Tolar since I could just shop my closet instead of heading to a store to buy new things). And that's how I feel about my sweet co-worker Alison. I probably tell Alison every day that I love her outfit, she has such a unique sense of style and she isn't afraid to just be herself. Take the above picture for example. I love how she layered the sweater over her cute dress. She definitely practiced the two plains and a fancy rule here: the dress is solid and doesn't detract away from the awesome print on her sweater, plus I love the color of the dress – very springy. And the little pop of color at the top from her dress collar really brings the entire look together. Yes, the dress and sweater would probably be fabulous on their own, but her layering takes this outfit to a whole new level. And throw on her cute shoes and bam – Alison wins again for outfit of the day!
#2: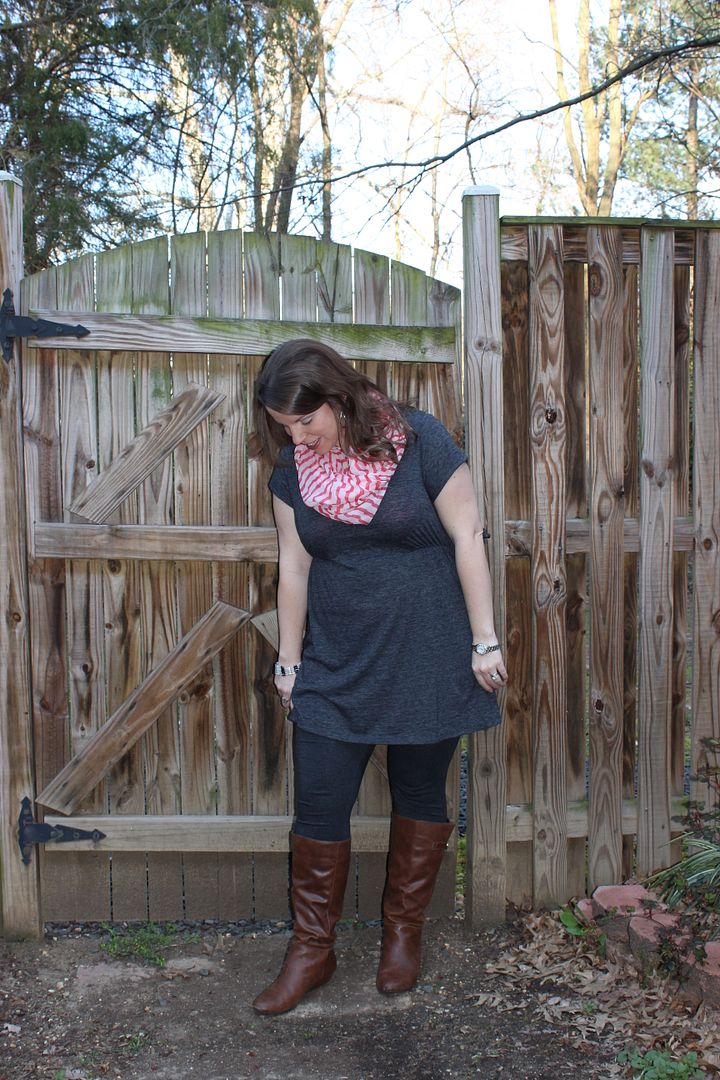 Don't be afraid to try clothing options you thought you would never wear. That's how I was with leggings… When leggings first hit the world I knew I would NEVER wear them because my bottom half does NOT need that kind of help. Sure, I would be envious of all of my friends who were rocking cute leggings with boots, but I knew they weren't for me. Well enter pregnancy and my view changed! After suffering through a day at work in my too tight pre-pregnancy pants a couple weeks ago (they were stretchy so I thought I would be ok, wrong), I immediately came home put on some yoga pants and hit the internet to buy some leggings. A lot of my pregnant friends would wear them so I thought, ok, let's give this a try. And the look wasn't that bad! Of course, I paired it with a long shirt (or a dress would work too) because my legs definitely need some covering up. But I was happy with the look. And let me tell you the comfort factor was amazing!!! I can't wait to come up with another outfit just so I can wear them again. I've learned that fashion trends are all about making them work for you. Sure, I will never wear leggings with a crop top (no one should though!), but I can still rock a pair of leggings in my own way.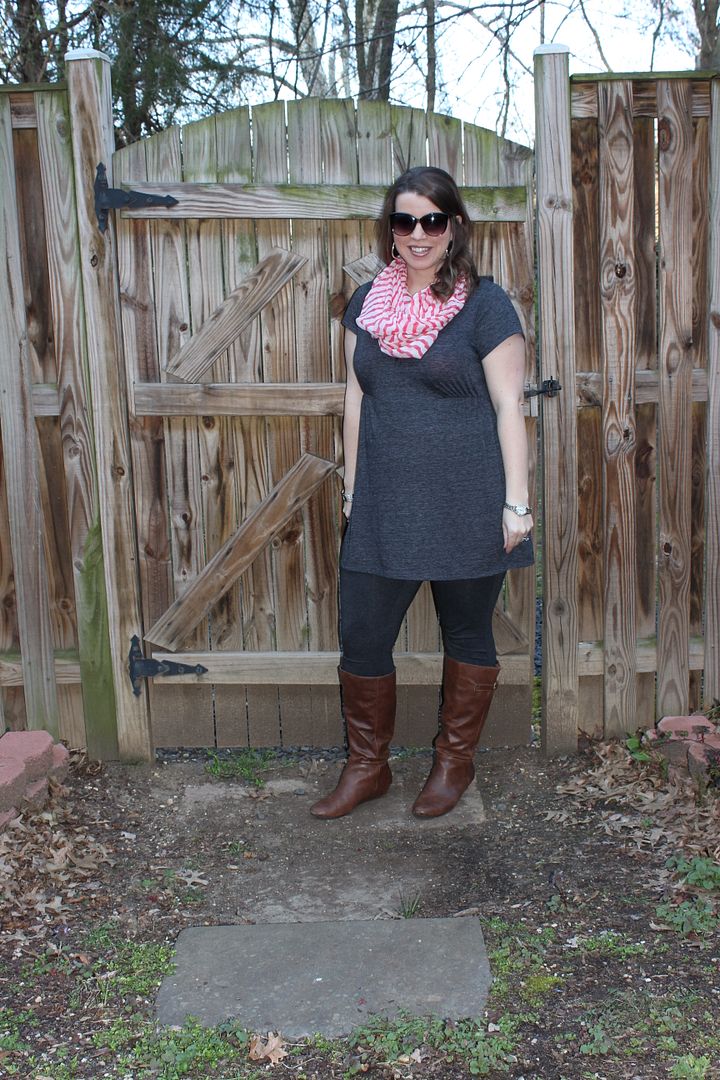 Leggings/Shirt: Old Navy. Boots/Sunnies: Target. Scarf: Frock Candy.