Pattern mixing is such a cool trend, but I have always been scared to try it. Will people look at me and think I got dressed in the dark? Will they think I'm colorblind or something? Yes – these questions have crossed my mind. This week I finally got up the courage to try pattern mixing and the results were great!
As I said in my
polka dot post
, Old Navy got their groove back – and this outfit further illustrates that. Both my polka dot tank and my dalmatian print cardigan are from Old Navy. I actually tried them on together in the store just to make sure they would look ok with different colored shirts and I ended up liking the look.
These patterns are similar enough that I don't look like a five year old helped me get dressed, but still different to help me conquer my pattern mixing fears. I really enjoyed this outfit because I felt like the patterns and colors helped add an extra bit of sass to my work ensemble (besides the sass that already exists in my personality!).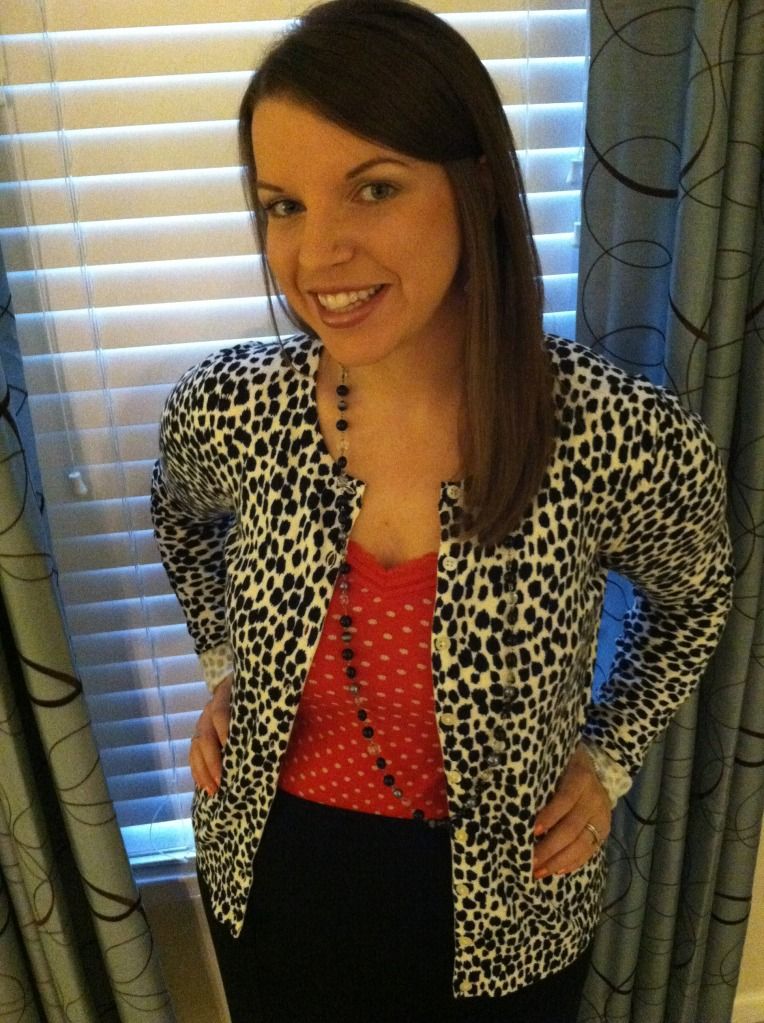 Cardigan/Tank: Old Navy. Necklace (old): Charlotte Russe. Pencil skirt: LOFT.
So I encourage you, go ahead and try simple patterns like mine if you are curious about this trend. I can't wait to mix some bolder patterns together and see what kind of reactions I get.
(I'm linking up with Kristen over at The Wright Stuff for this post. Go check her blog out and maybe find a new blog or two to enjoy!)