I'm super excited the weekend is here! I'm attending my very first conference, called Beautiful You! This is a Christian women's conference happening here in D.C. and I am super excited to learn from awesome women who put God first in their life. But before I start my amazing weekend, check out the top five moments from my week.
1.) In case you missed the announcement in yesterday's post, I'm hosting an Accessory link up with Emily from
A Devine Life
on May 2. We want to know what your favorite accessory is, so start thinking about it, get your post ready and link up right back here on May 2.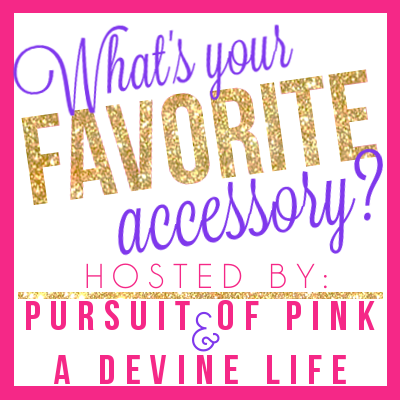 2.) Since the almost 90 degree heat scorched my tulips out front of my house, I decided to bring some fresh tulips inside. I just love spring and pretty tulips.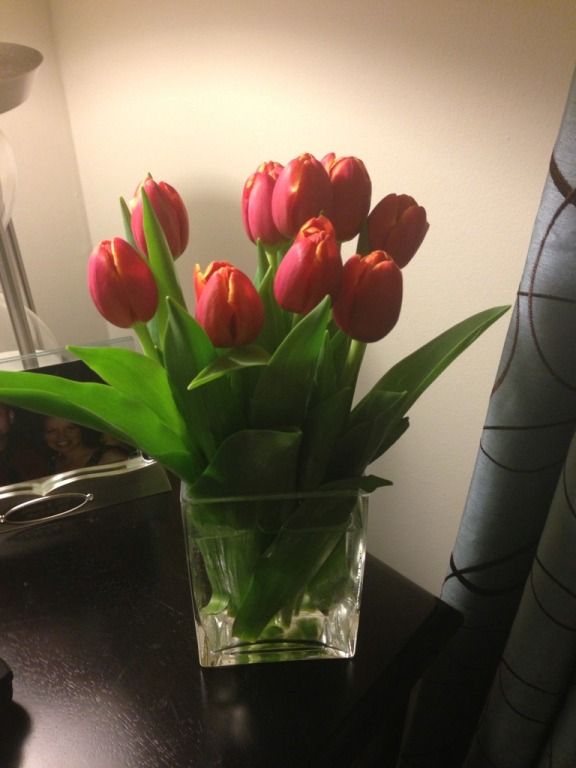 3.) This little bug has been sick all week, but my sister tells me his temperature is down and he's feeling much better. That makes my heart happy.


4.) Tolar and I had two different doctor appointments in the same morning, so we got to have a fun Panera breakfast date in between appointments.
5.) We finally decided on a travel system (car seat/stroller combo) and it arrived this week. I'm so excited, I feel like we bought a new car! We went with the Britax B Agile system and have heard such great things from friends who have the same one. I can't wait to be able to push our baby girl around in it!
Wishing everyone an awesome weekend!
I'm linking up with Lauren over at
Lauren Elizabeth
for this High Five For Friday post.
********************
I'd love for you all to meet Beth from
Hang On, Honey
. The girl is fabulous, inspirational and quite hilarious – do you honestly need anything else? I for sure have a blogger crush on the girl. I love her blog title,
she says it best
: "One thing is certain: Twenty-Something is a whirlwind of changes and joys and trials and triumphs…so Hang on, Honey." Brilliant!
Beth began her blog to hold herself accountable for her journey to a fit life and I absolutely love her honesty and dedication. I can't wait to join her to get some of my baby weight off! But besides fitness and weight loss the girl offers up such great thoughts on life and shares some awesome moments of her own fab life. For those of you who live with a boy, you will laugh out loud at her post
about living with her fiancé (man child)
. I think I just read a post that I could have easily written myself!
And on to those great thoughts on life, check out what Beth has to say about
taking care of yourself
. She is wise behind her years I tell ya! And I'm completely ready to join her for an all out jam session in the car while sitting at a traffic light. One other thing you must check out when visiting Hang On, Honey is
the story about how Beth asked her fiancé out first
. The story is incredibly cute – go girl, get your man!!! If you absolutely cannot get enough of the awesomeness that is on her blog, you MUST check her out on
twitter
. I probably favorite every other tweet of hers because I either feel like I would say what she just did or because she makes me laugh out loud all the time. Seriously, Beth please call me when you visit D.C. I want to be your new best friend!!!