In case you don't know this yet, leopard is a neutral. At least in my book it is.
Something about leopard (when worn in a tasteful way!!!) just makes me feel so pretty and well dressed. I love adding little touches of leopard to my outfits - whether it be a skinny leopard print belt, a bag, some awesome wedges or a super awesome shirt.
And just add some touches of red to your leopard inspired outfit and you are golden! Red and leopard are such a great combo, they complement each other so well.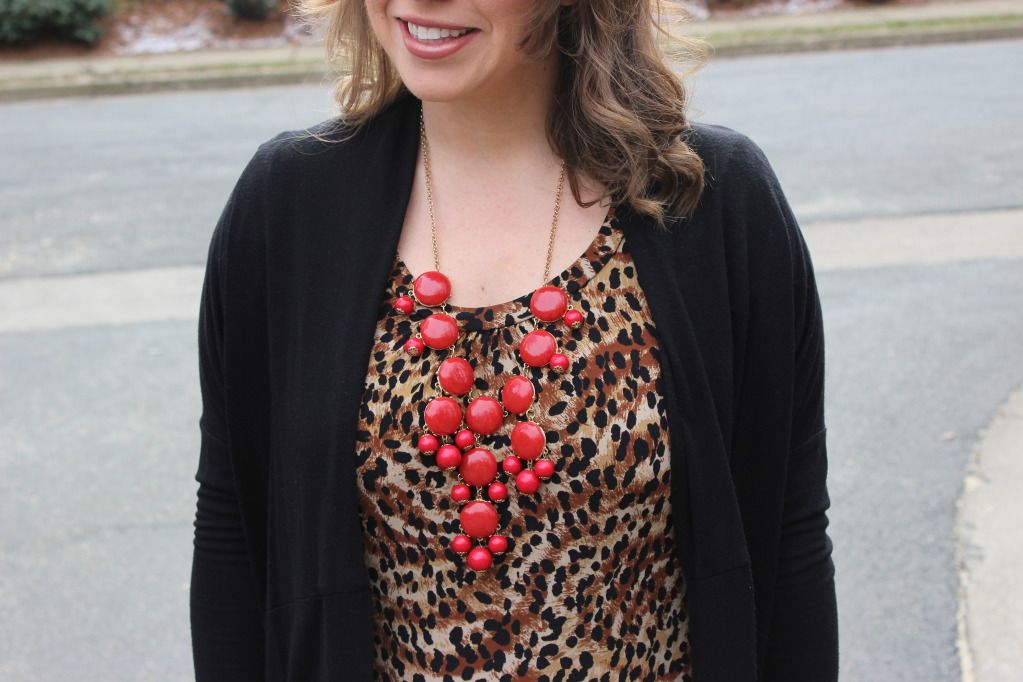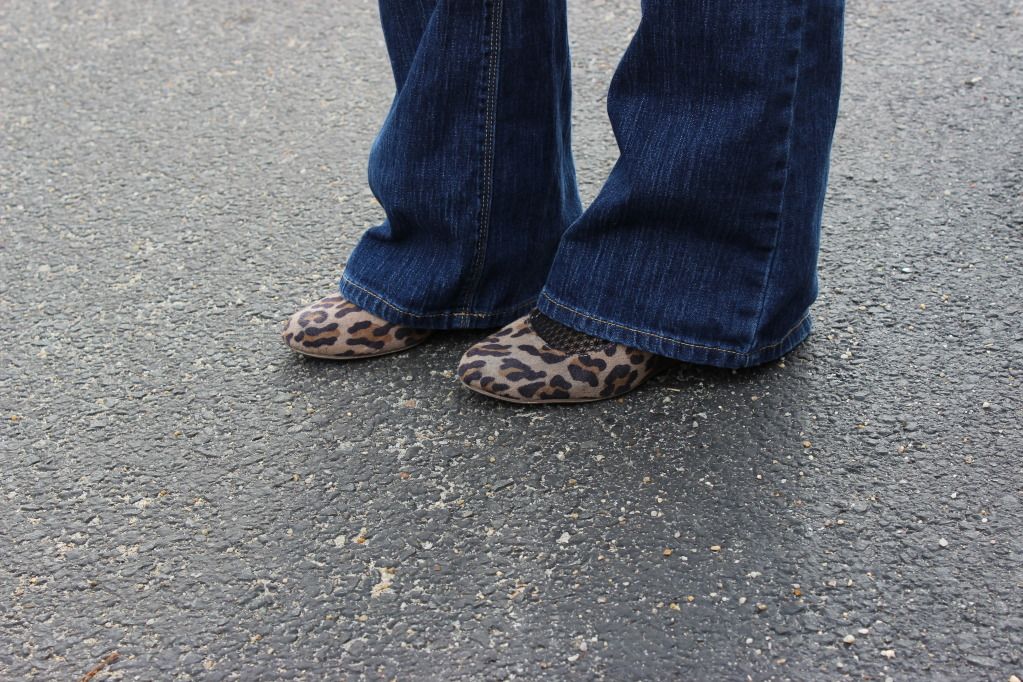 How do you wear leopard? Or do you? If not, give it a try – start with something small and you just may find that you want to add more leopard to your closet. Just don't go overboard or you may look like your new name should be Bambi or Precious.
Cardigan: Zara. Top: JCPenney. Jeans: Old Navy. Shoes: Payless. Necklace: Very Jane.