You get a casual look from me today. Yes, I know it doesn't happen often because I do feel so much more confident in a pair of heels and a dress, but sometimes it just has to happen.
Tolar and I had a pretty relaxed weekend, so jeans and flats were definitely the way to go. These jean capris are on regular rotation in my wardrobe because they are so comfortable for me right now. I quite often change into them when I get home from work and just want to lounge around the house.
And this ruffled cardigan? It's one of my faves. I love how it adds an extra umpf to my outfit without making it feel dressy. I get a pulled together casual look just by adding this one item.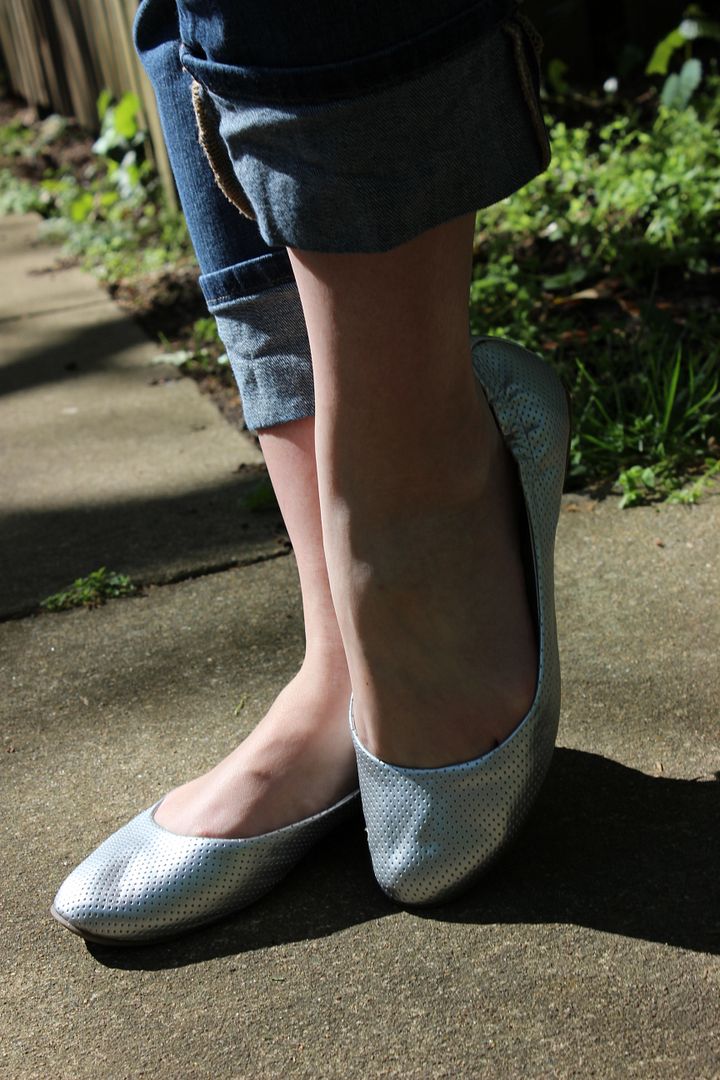 And you already know how I feel about
mixing jewel tones
. My light fuschia top paired with a blue necklace totally wins for me. I'm trying to not wear black exclusively during my pregnancy, so branching out and mixing jewel tones has really helped (although I do love a
good black outfit
, especially as my baby bump grows and grows).
So tell me, what is your favorite clothing item to wear on the weekend? Especially during a laid back weekend of maybe just running a few errands and then relaxing around the house? I'd love to hear about your go to items.
Jean capris: Old Navy. Top: LOFT. Cardigan: New York & Co. Necklace and Shoes: Target.