I was shopping in Gap with my sweet friend Courtney the other day and saw this green military jacket and I just had to have it. I was honestly surprised at myself because I never thought I liked olive or military green, but something about this jacket, I just had to have it.
Gap had paired the jacket with an orange dress and I really liked the color combo (great styling in a store definitely helps sell merchandise!). I decided to try and pair the military green with a pink/coral color and I'm thrilled with the result. Not only do I like the color combo, but I like that the jacket adds a little edge (if a pregnant lady can be edgy) to my ensemble. This is a different look for me overall, but one I am happy with.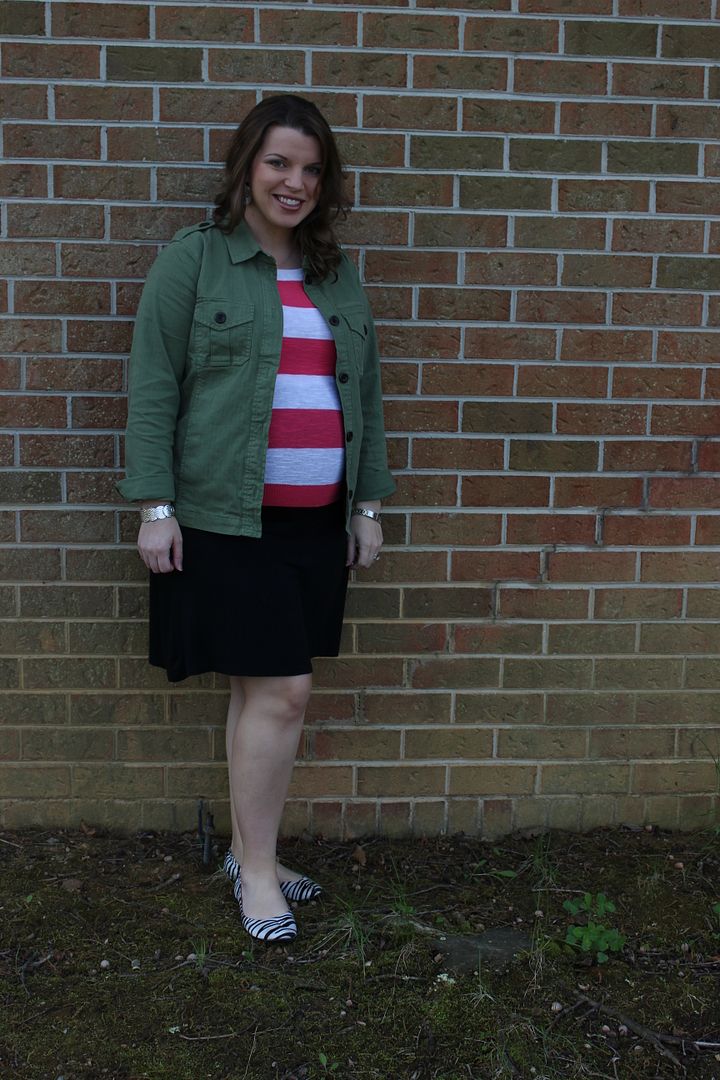 I also love that I am trying new style choices even while pregnant. Of course this jacket will translate well into my normal wardrobe once I'm no longer pregnant, but I like that I am allowing myself to try new things during this chapter of my life. As I've said before on this blog, it's important to me to not lose my style just because my belly is expanding. I just feel more confident if I like what I'm wearing. Yes, sweats and yoga pants are comfortable (and occasionally I prefer them over other outfit options), but I feel better about myself and I'm definitely much happier with myself when I dress up.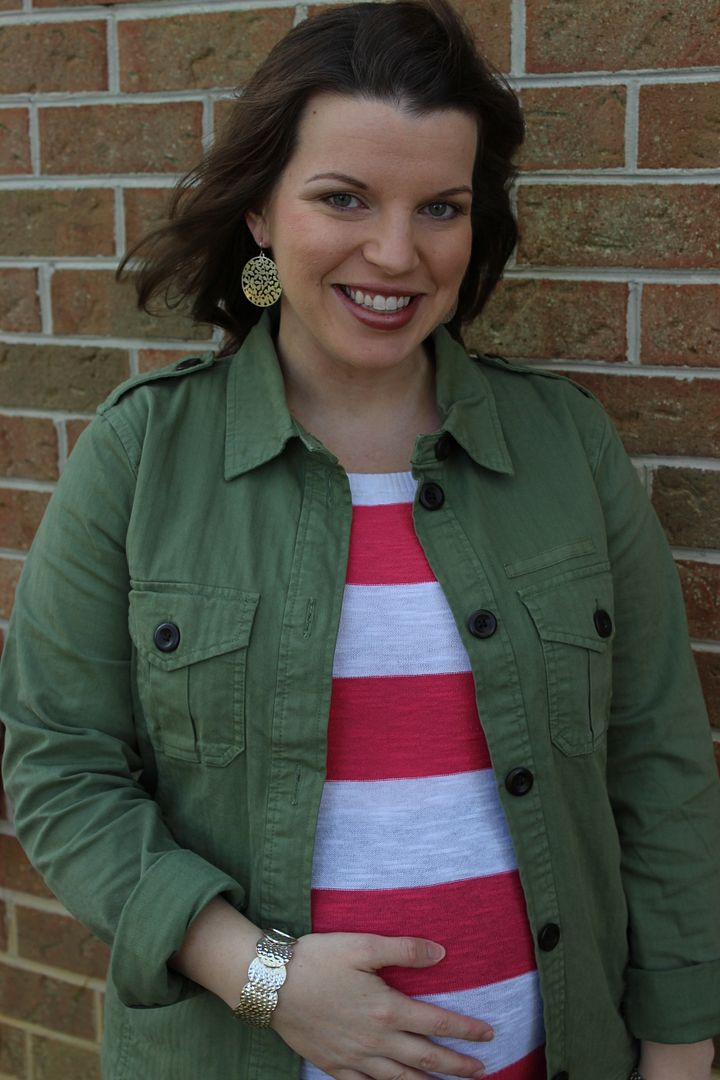 And of course, I had to add in a slight little pattern mixing by wearing my zebra print flats. The zebra print shoes and striped top are an easy way to achieve pattern mixing without going overboard. Zebra prints are a striped print in a way. The key to pattern mixing is all in matching complimentary patterns and/or colors. And of course, animal prints are neutrals so they go with everything!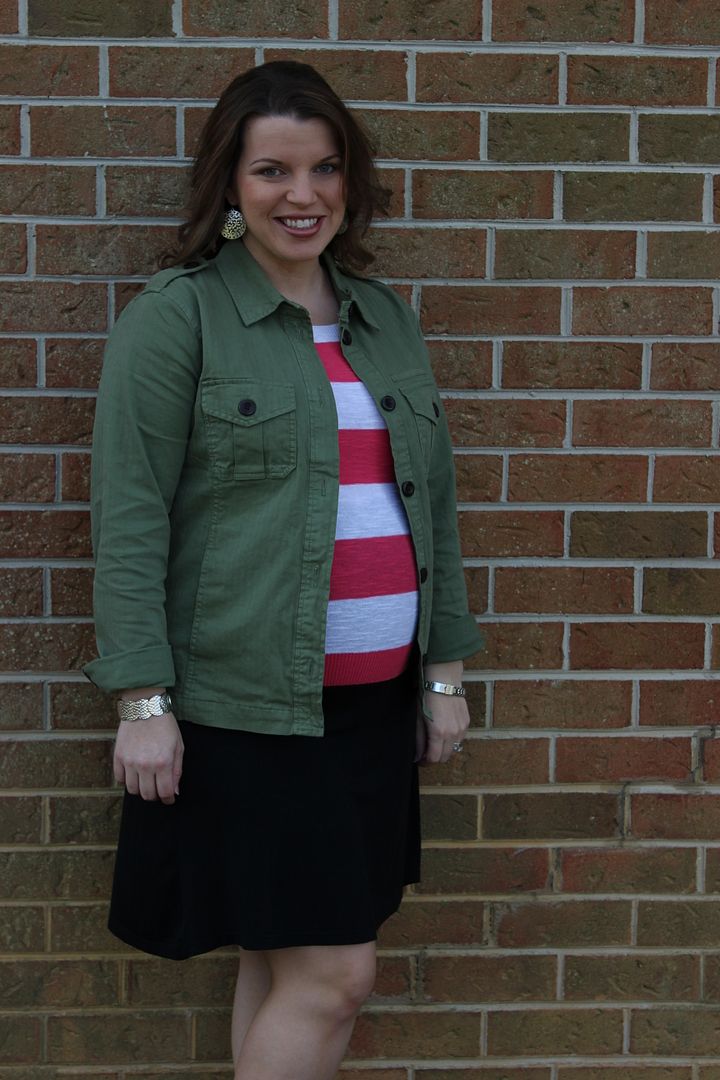 Jacket: Gap. Striped Shirt: LOFT. Skirt: Old Navy. Shoes and Bracelet: Target. Earrings: Francesca's