Happy favorite day of the week everyone – FRIDAY!
Getting right to the point, here are the top five moments from my super busy week.
1.) As you already know, my amazing sister and fabulous mother threw me a baby shower last weekend. Tolar, me and my Bestie
Erica
unloaded everything from the cars (thanks Erica for bringing back the majority of our goodies) and this is what our living room now looks like! Blessed is the only word to describe it.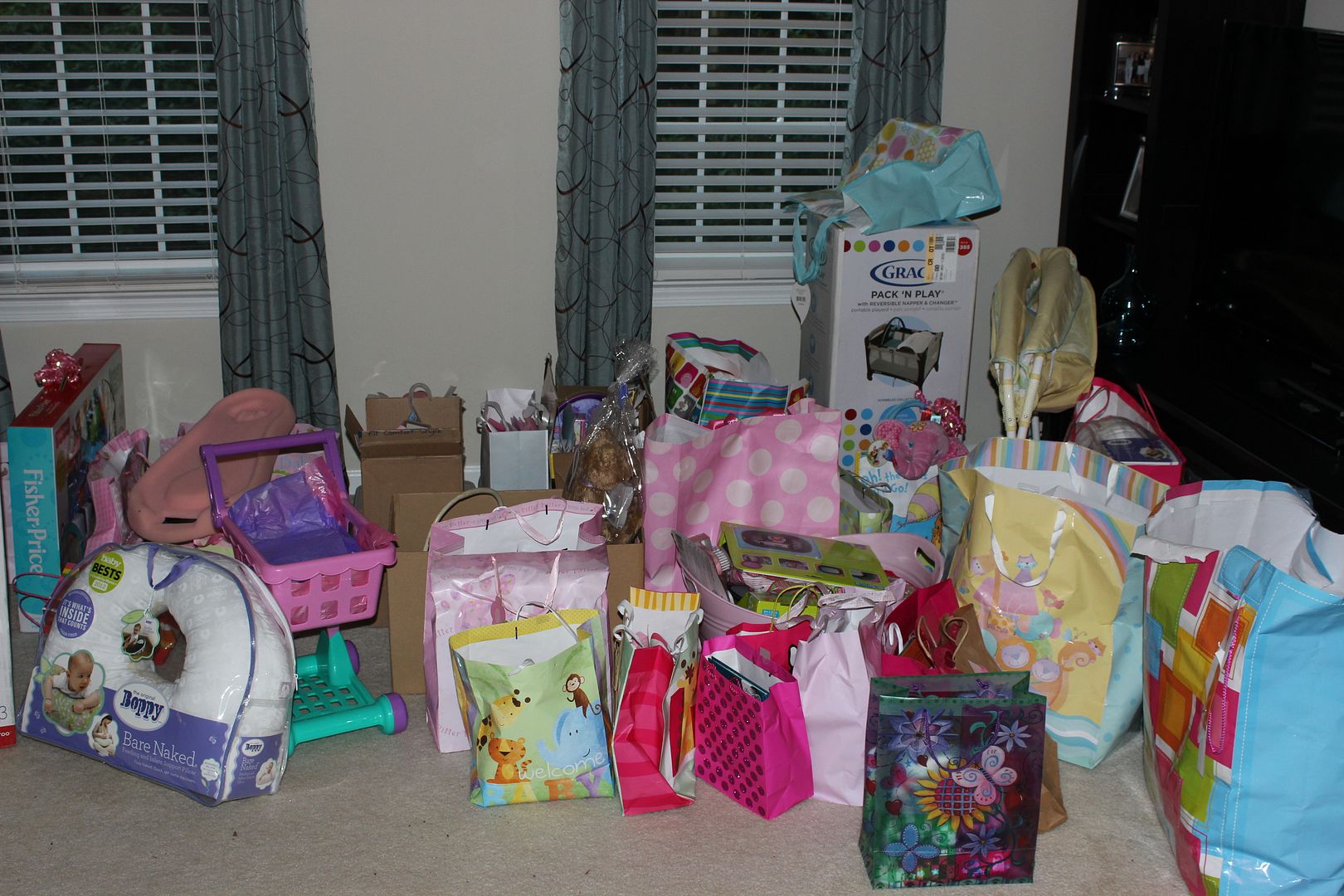 2.) Look who is a big boy and can hold his own bottle? This kid makes me fall more in love with him every. single. day.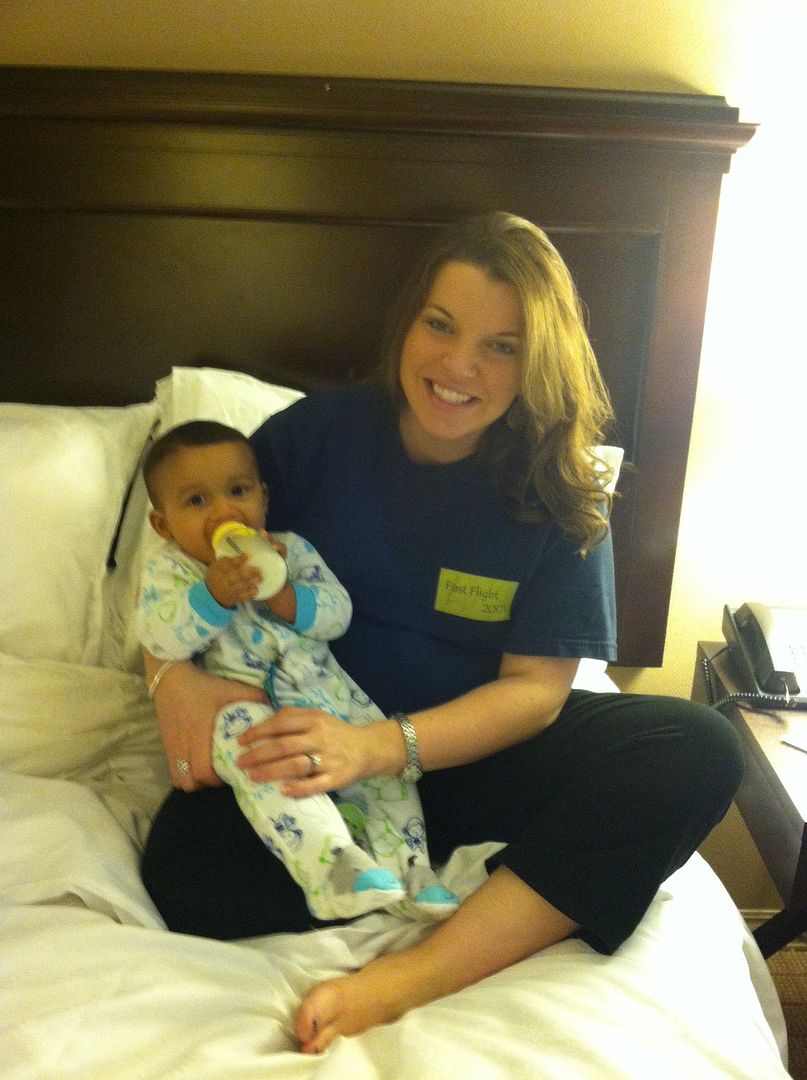 3.) Dan Brown's new book Inferno was released this week and Tolar surprised me by pre-ordering the book for our ipads and iphones. I haven't started it yet, but I cannot wait to dive in. Don't you just love his books?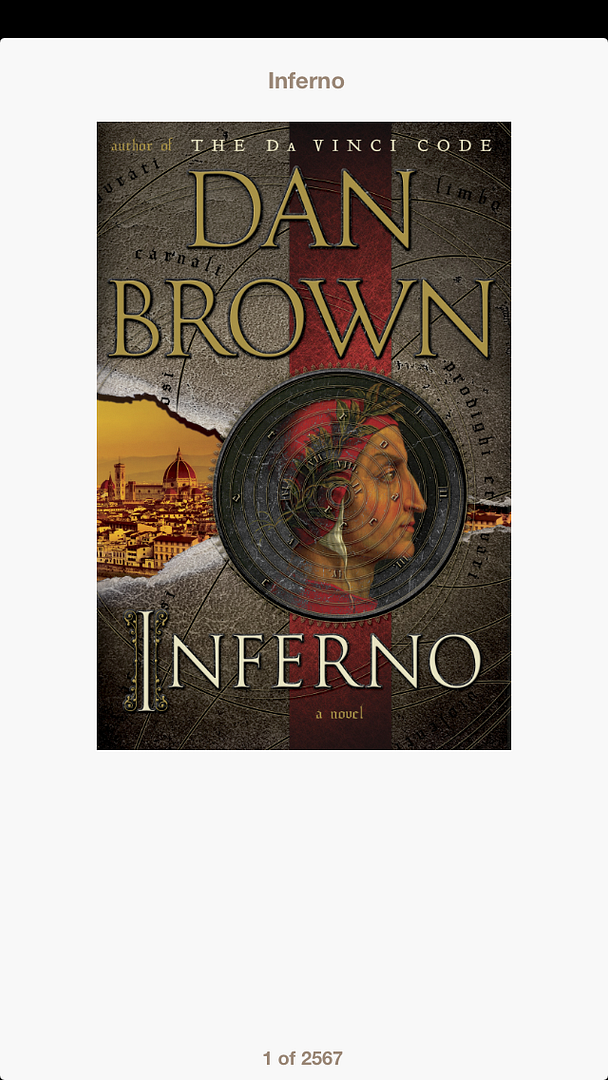 4.) So Tolar found a diaper bag before I did. I kind of love it. Now to get serious and find one for me.
5.) This shirt. That is all. You're welcome.
Hope you had a great week and that you get to relax some over the weekend. Take some time to yourself and just enjoy the freedom that the weekend brings. I'm linking up with Lauren from
Lauren Elizabeth
for this High Five For Friday post.
********************
Don't ask any questions, don't even pause, just click this link and head over to
Hang On, Honey
right now! Beth, the blogger behind the awesomeness you are about to read is someone you definitely want to get to know. The girl is HILARIOUS, real, honest, sincere, sweet and just plain fun. Through
Hang On, Honey
, Beth shares many different aspects of her life, all written with such a care free attitude. This girl definitely makes the most out of life and doesn't seem to dwell on bad instances. Instead, she makes good stuff happen even during trying times.
A huge portion of Beth's blog is her documenting her weight loss journey. I personally think Beth is gorgeous and doesn't need to lose weight, but I'm all for living a healthy lifestyle. And as soon as this baby is born and I'm able to start losing weight, I will be joining Beth on her journey. She is just so honest with what she goes through on a daily basis. Take this post where she talks about
binge eating/emotional eating
. We have all been there, we know what she is talking about. I appreciate that she doesn't sugarcoat anything, she tells the truth and encourages everyone along the way. And this post titled "
Fatty
" really hit home. Man, I have called myself that word more times than I want to admit. But Beth is there reminding us all that we need to be nicer to ourselves and fatty is not the way.
Besides weight loss, Beth's blog is filled with humor and antics from her daily life. She is probably going to kill me for mentioning
this post about a face plant
, but seriously do yourself a favor and read it. I was laughing for sure. I just love how Beth enjoys life, even the embarrassing moments. Like I said when I
introduced you to her before
, she is definitely one of my favorite people and I desperately want to meet her in real life. And I'm sure once you read through her blog posts, you will be wishing the same thing!