I was feeling very chic and decided to wear the most classic thing ever – all black.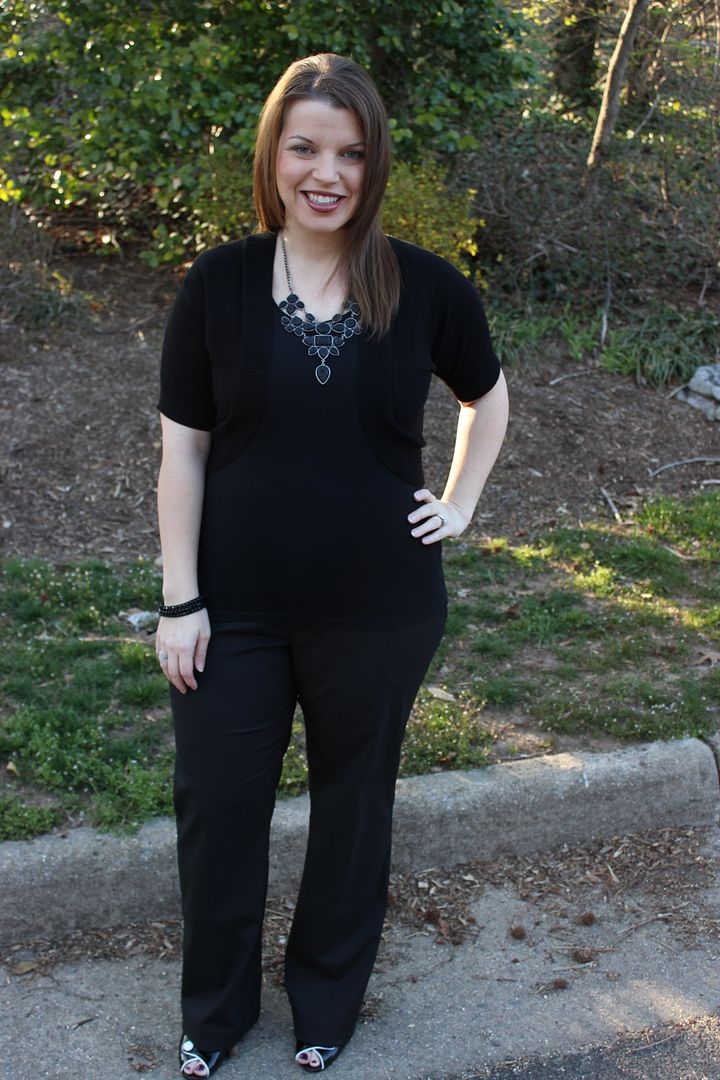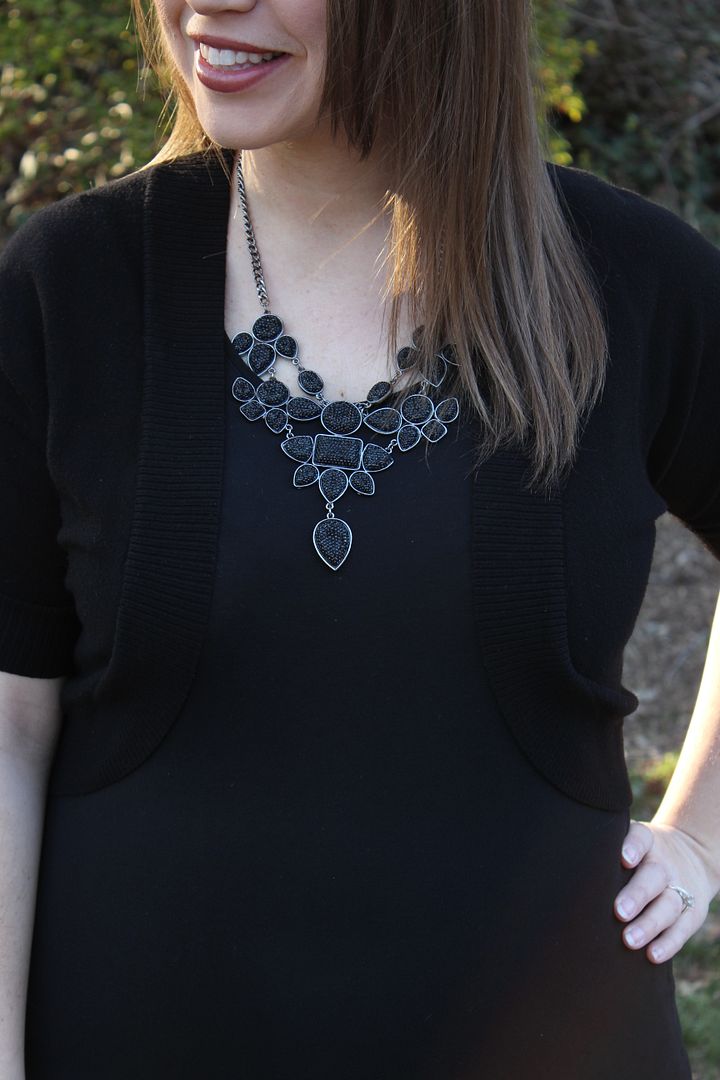 Something about putting this all forgiving color on just makes me feel so dressed up and ready for anything (well maybe not anything, I'm definitely not ready to hang around a bunch of cats that shed hair like crazy!).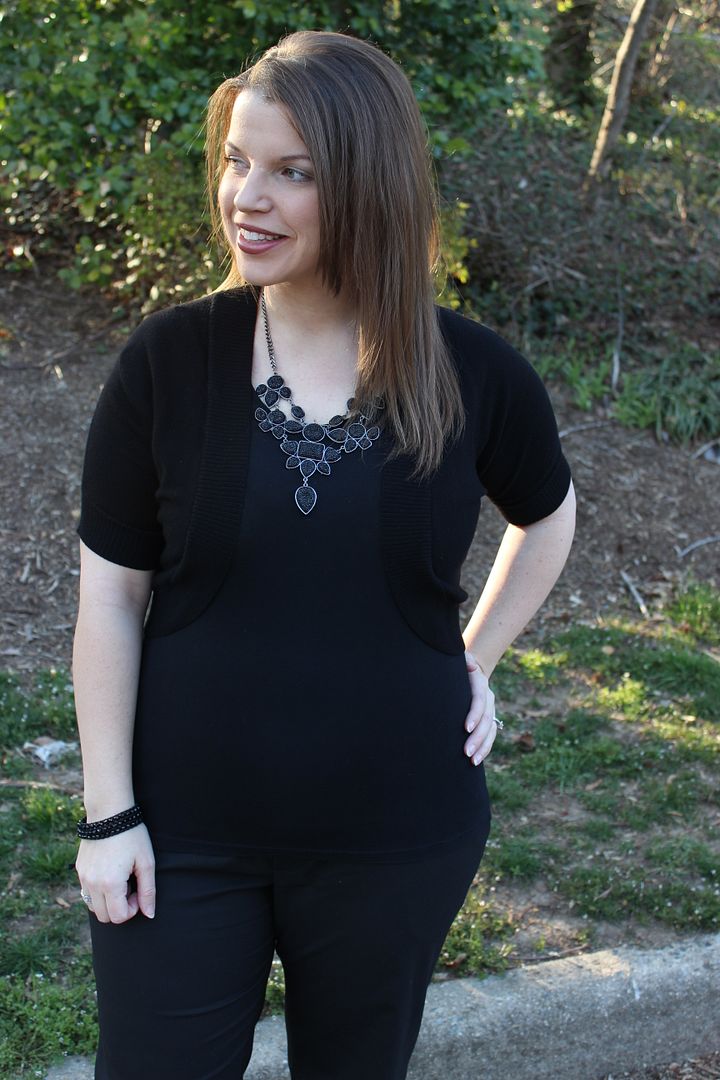 Yes, I love pink and try to wear it when I can, but I must admit that black takes up quite a lot of space in my wardrobe. It's just so easy to pair black with multiple items in my closet. But wearing all black is a very rare occurrence because I don't want people to think I'm in mourning. I'm a very happy person who just happens to dress in less color sometimes. For no particular reason other than I feel pulled together and sleek in such a dark color.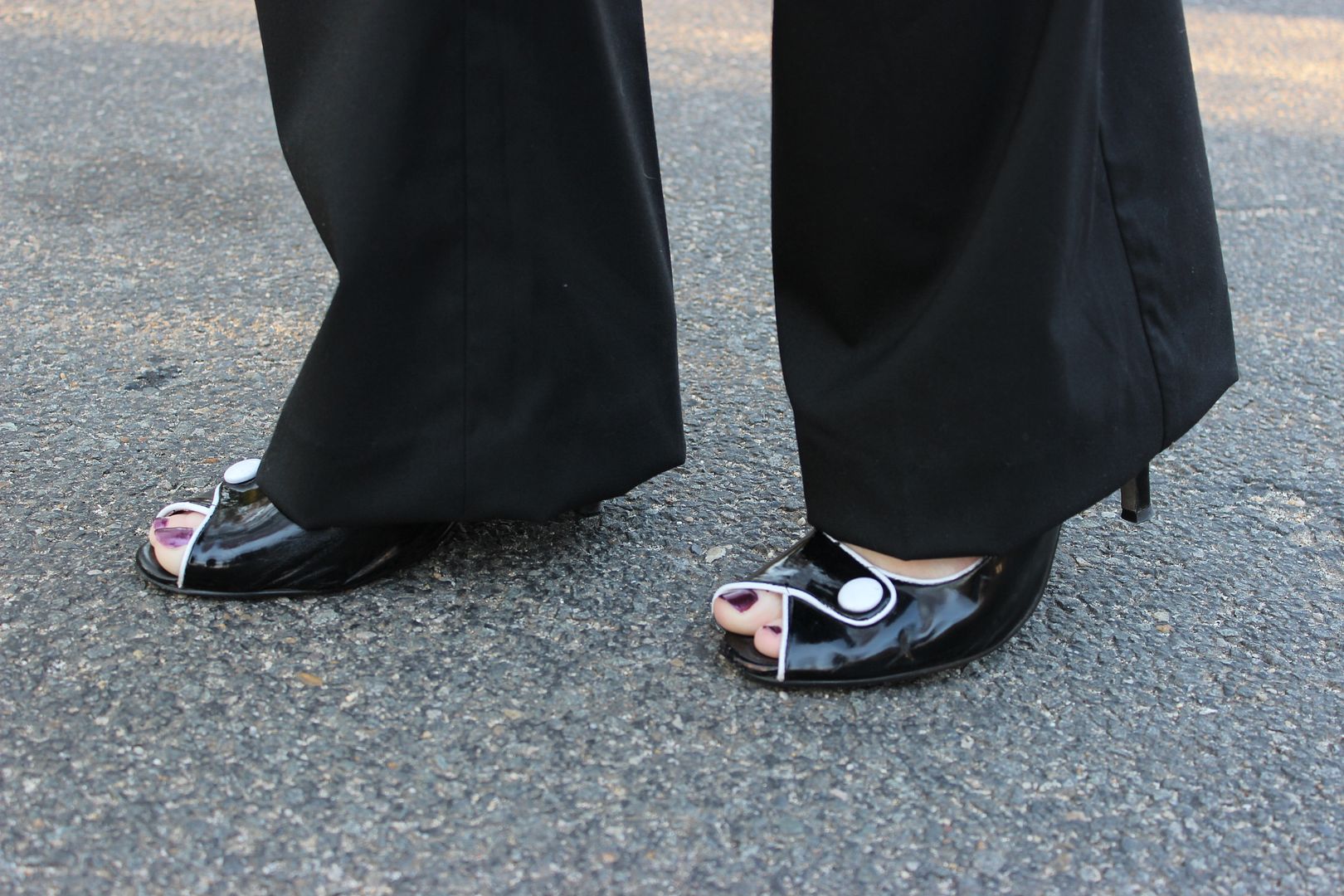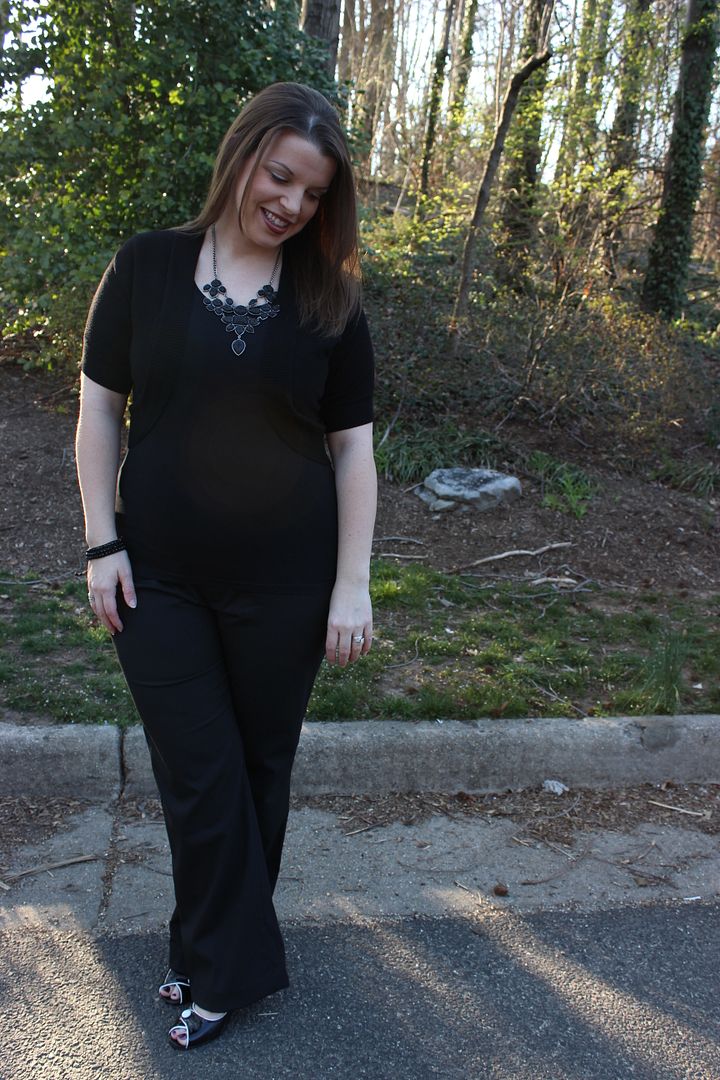 Pants: Target. Black Tshirt: H&M. Cardigan/Shrug: LOFT. Shoes: DSW. Bracelet: Lou Lou. Necklace: gift.
Do you ever wear all black? What accessories do you pair with your all black outfit?
**********************
Have you checked out Kiersten over at
Good Day Sunshine
yet? If you are looking for AWESOME photography, some terrific writing and blog posts to put a smile on your face, you must click this link now.
Kiersten definitely takes advantage of this thing called life, you can tell just by looking through all of her photos, like this one:
The girl appreciates the beautiful things in life, and I'm kind of jealous of her college life and all that she gets to see and do. Just like me,
she had dreams of living in New York City
. But of course, she realized that where she is in her place in life is exactly where she needs to be.
In getting to know Kiersten through her blog, I realize we both have a lot in common. She is a journalism major who appreciates and
vows to always read the written word
. Me too girl, me too. Actual books and hand written cards are where it's at.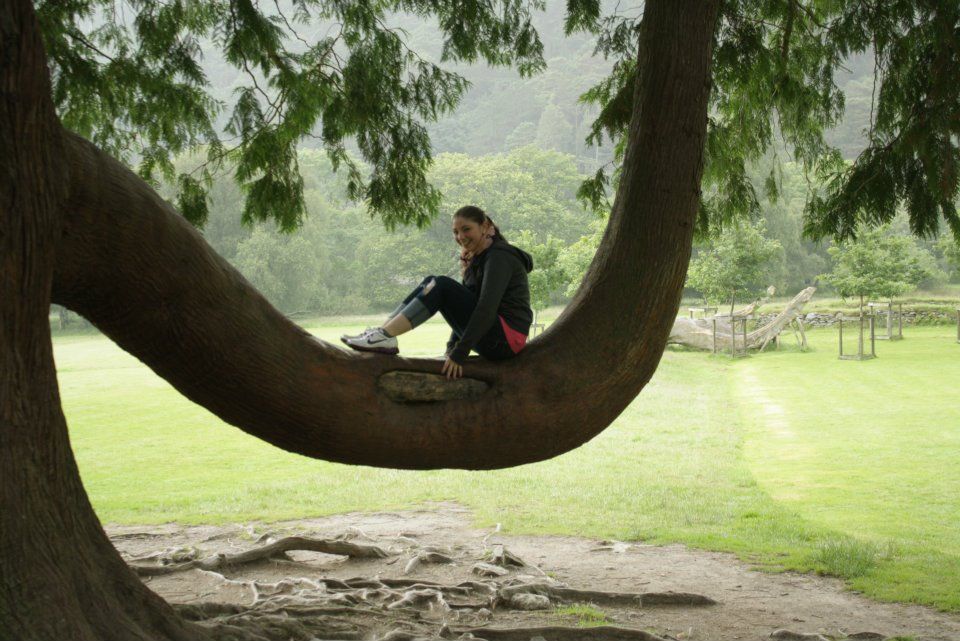 I love what Kiersten says about her blog, so I'll let her tell you it directly:
"
I'm a 20-something college student, trying to make my way to the 'real' world, and hoping something will be there waiting for me when I make it. I've loved writing since I could take a pencil to paper, photography since my mom handed me my first Polaroid and the Beatles since my dad introduced me to Yellow Submarine.
Good Day Sunshine is a collection of essays, stories and photographs inspired by life, The Beatles and the sunshine. It's my life, the best I know how to write it.

"
One of my favorite regular posts on her blog? Her Friday Letters; so funny, cute and creative.
Isn't she great? I sure think so. Hit up Good Day Sunshine immediately! Just trust me.