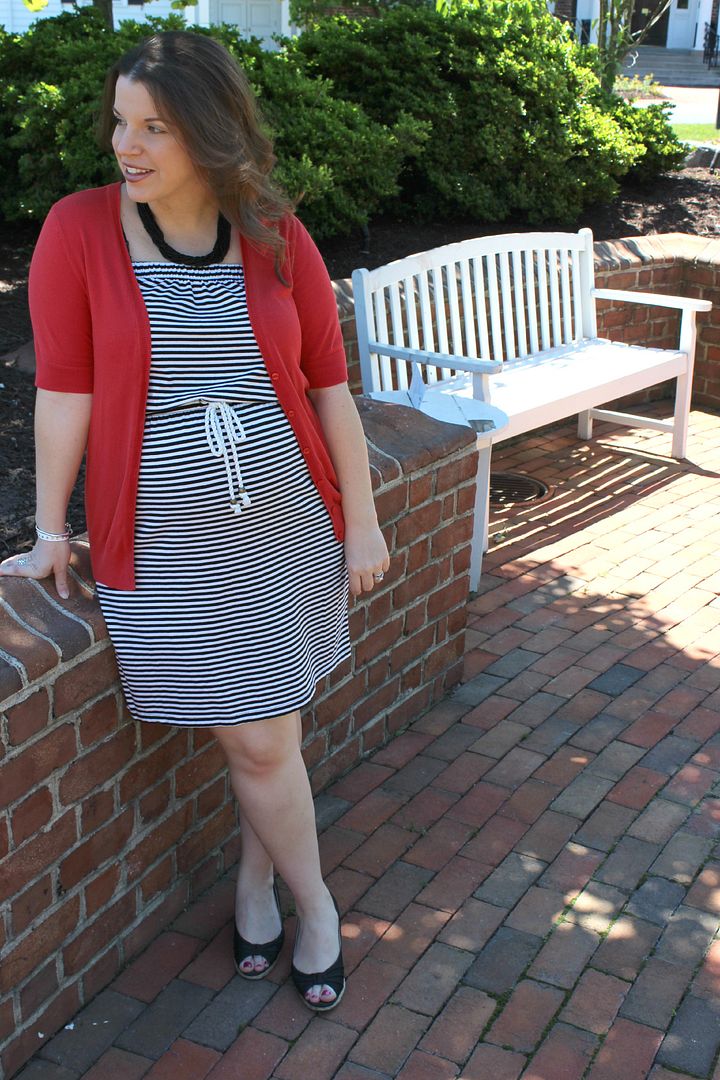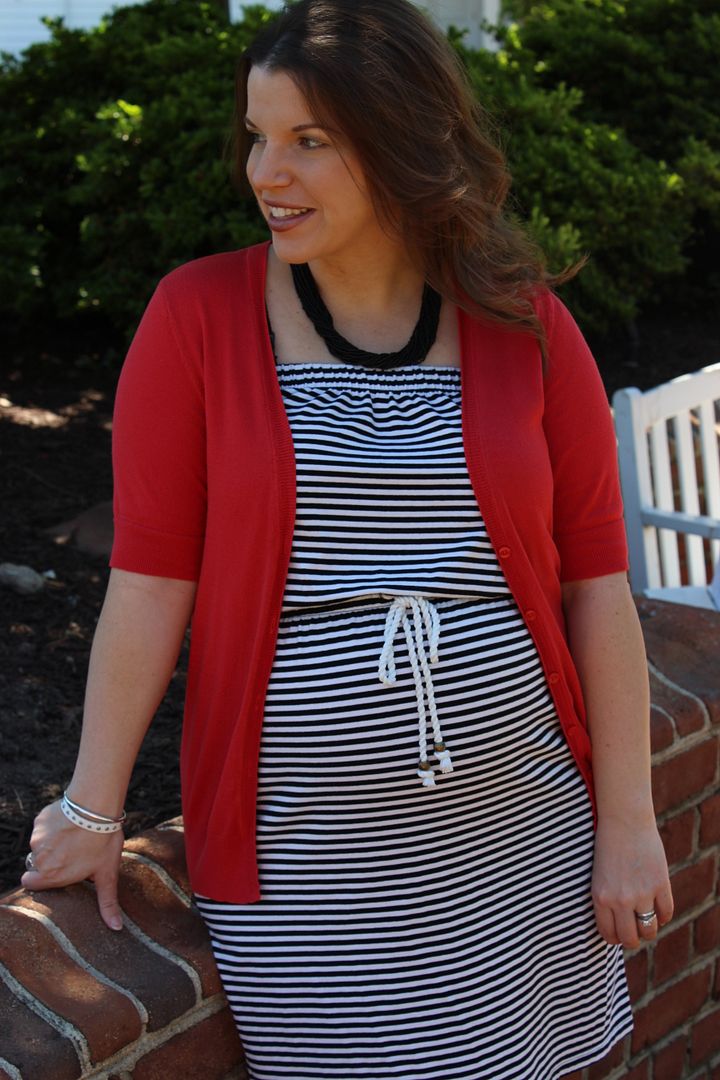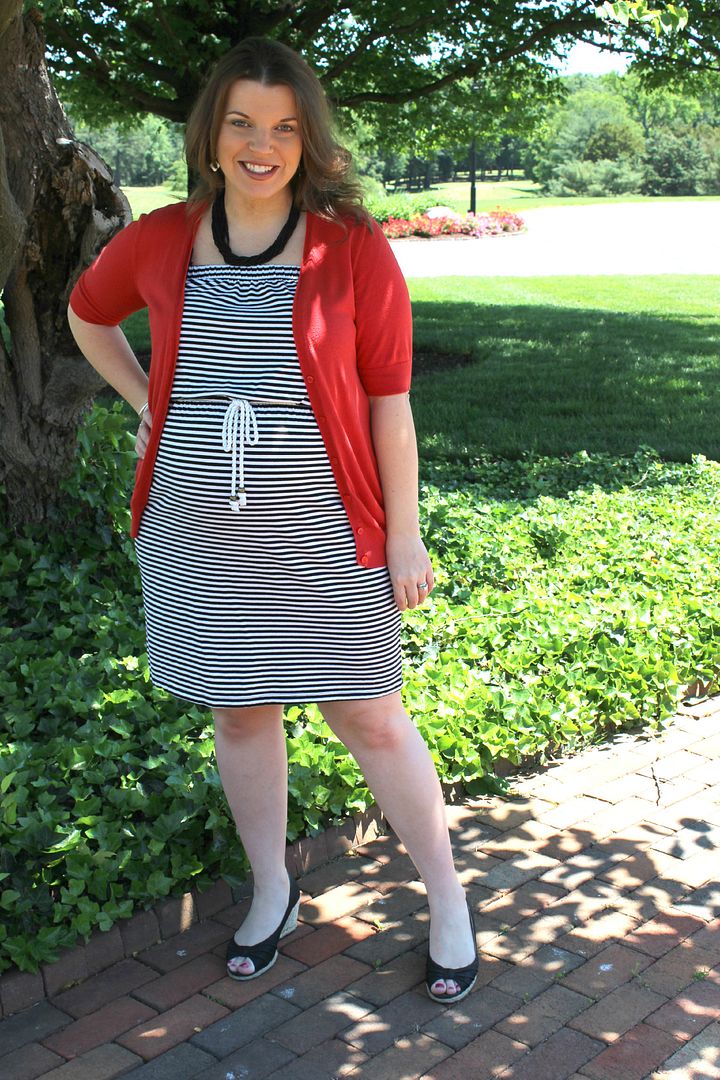 Ok, I kind of take back what I said
last week
about horizontal stripes and pregnant women. Yes, for the most part we shouldn't wear them if we don't want to call extra attention to our ever expanding bellies. However, when I found this dress in my closet while packing for our babymoon weekend, I had to break my rule. And if you like horizontal stripes yourself, then by all means – rock 'em! By putting a solid color cardigan over the dress, I feel that I have helped to minimize the effects of the horizontal stripes just a bit (if you don't think so, please be nice and keep those comments to yourself!).
And the one thing I absolutely love about this dress, I bought it last summer before I was pregnant! I love when some of my clothes expand to fit my growing belly. With only a month and a half left to go, I refuse to buy any other maternity wear. I'm working with everything that I have. Yes, I have purchased maternity pants, a few dresses and tops, but that's it. I have found ways to mix and match everything and work with several pre-pregnancy tops already in my closet. (Side note, I cannot wait to go back to shopping for non-maternity wear, the LOFT is calling my name!)
Do you rock horizontal stripes whether you are pregnant or not? I love them and I am ready to embrace them fully in a few months time. For now though, I'll stick to just a few pieces and try to mask as many widening effects as I can.
Dress: Gap. Cardigan: Ann Taylor Factory Store. Shoes: DSW. Bracelets: Frock Candy/gift. Necklace: New York & Company.
********************
Are you looking for a very fun shopping experience? Tired of showing up to a party and dressing like everyone else? Then you must check out
Boutique Sui Numeris
.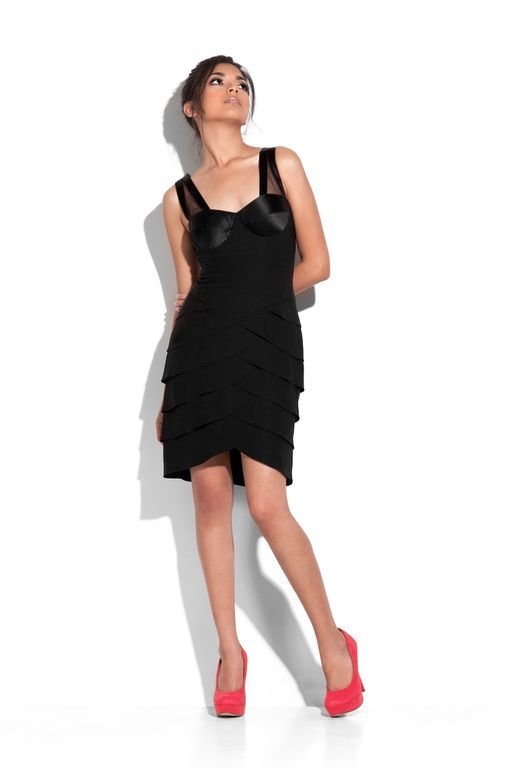 With five simple categories of dresses,
Boutique Sui Numeris
definitely has something for the "plain Jane" all the way up to the most sophisticated "it girl." One of my favorite black dresses from their BLACK collection is
this one here, called Kaila
(also pictured above). Boutique Sui Numeris has such fun descriptions of each of their dresses. In fact, here is what they say about the
Kaila dress
: "Bustier. Sheer. Tiers. How many ways can you flaunt a little black dress? We've just named 3!" Love that!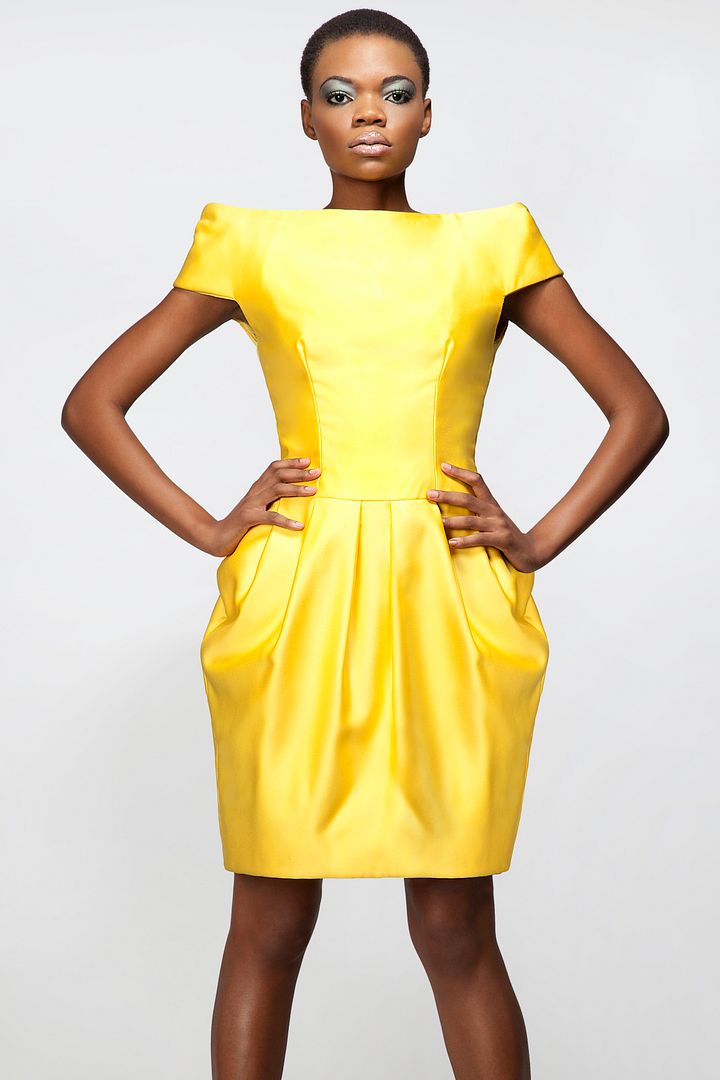 Have a fun party that you are attending and looking to add a little color to your evening? Then check out the SOIREE category. Of course I adore
this pink number called Juliet
. You must click the link to see the beautiful ruffles that line the chest, it's so pretty. Really, all of their categories offer great selections on dresses that are sure to wow at your next event. And since they only sell one of every dress, then you can be certain that no one will have the same dress as you. The only thing people will be asking at your event is where did you get your dress? So check out
Boutique Sui Numeris
right now, especially if you have a ball or gala coming up (ahem, to all of my coworkers looking for gala dresses for the fall!!!). You are sure to find something that will be a crowd favorite.