I've talked about my love for
Very Jane
before, but if you haven't heard of them yet or if you missed
this post
, then listen up! Very Jane is a company that sends daily boutique deals straight to your inbox. And the daily e-mails usually contain about 13 different deals from independent vendors (think etsy vendors). They offer so many different items, from jewelry to personalized organizing tools, to baby items to clothes and accessories. So many great deals just waiting on you to snatch them up. Very Jane is quite possibly my latest addiction and I get super excited each time a new e-mail arrives.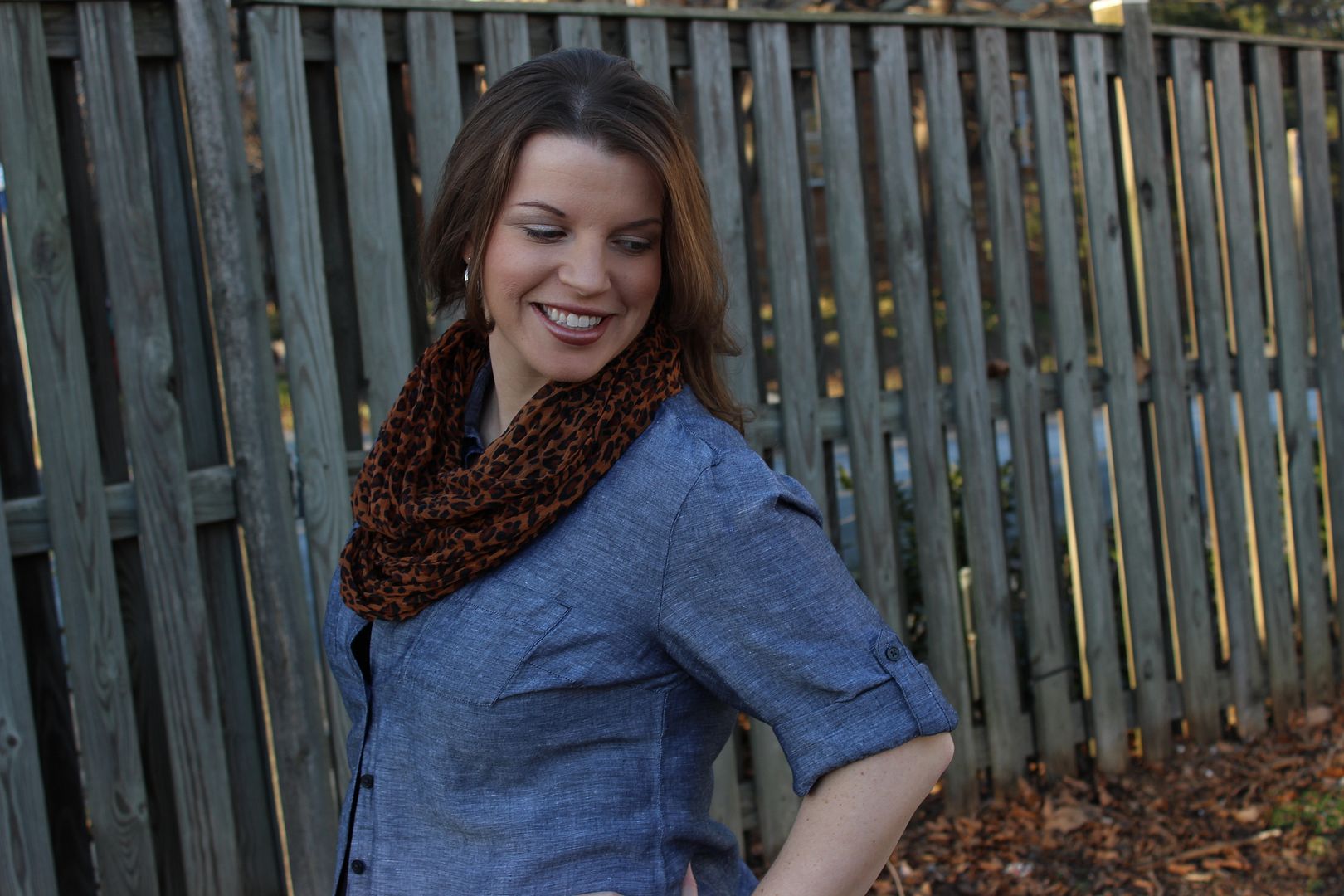 I've found plenty of birthday and Christmas presents via Very Jane, the products are so unique and always super chic. If I am unsure of what to give someone for a gift, I just check the Very Jane site and immediately find something. Take this gorgeous leopard print scarf that Very Jane sent me to add to my wardrobe (thanks Very Jane!). It's fantastic! I want to send all of my girlfriends one of these scarves because it is so pretty, easy to order and it ships straight to my door.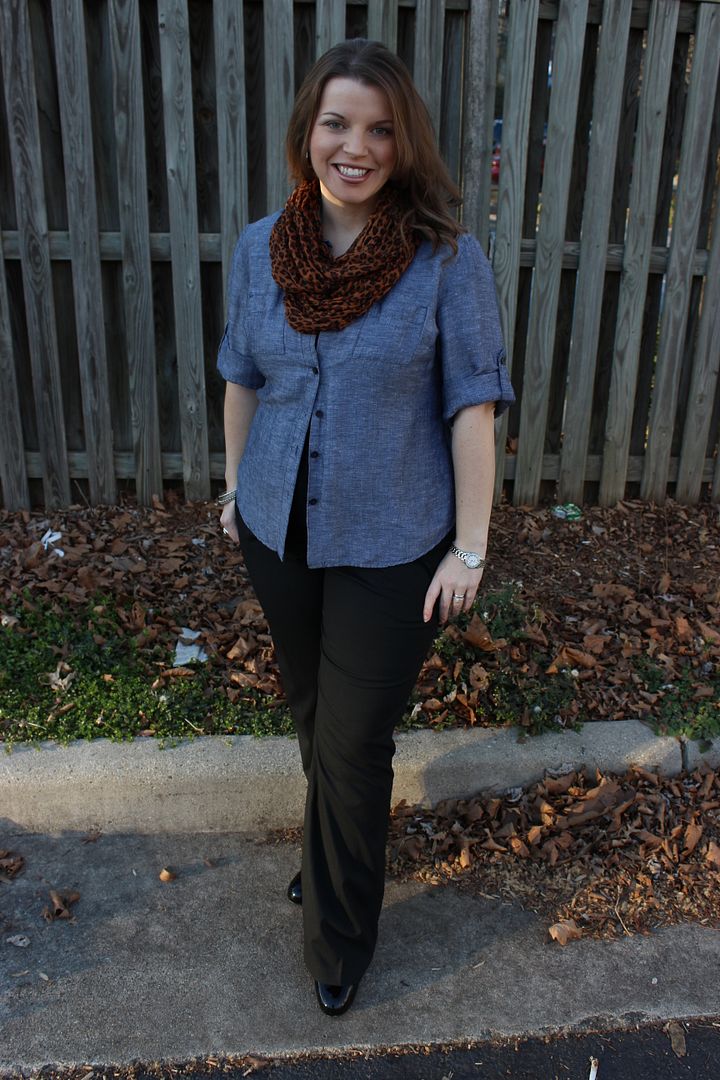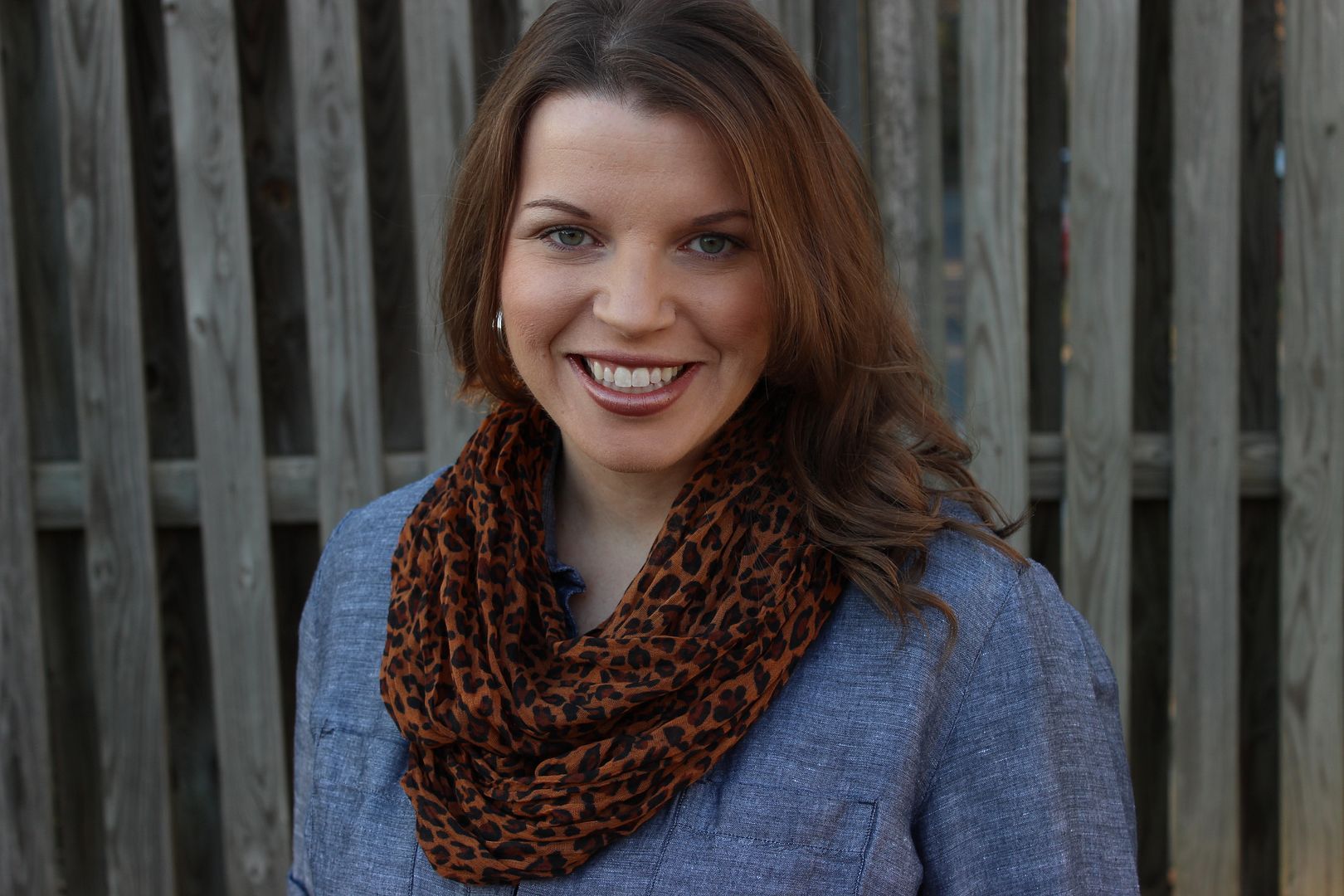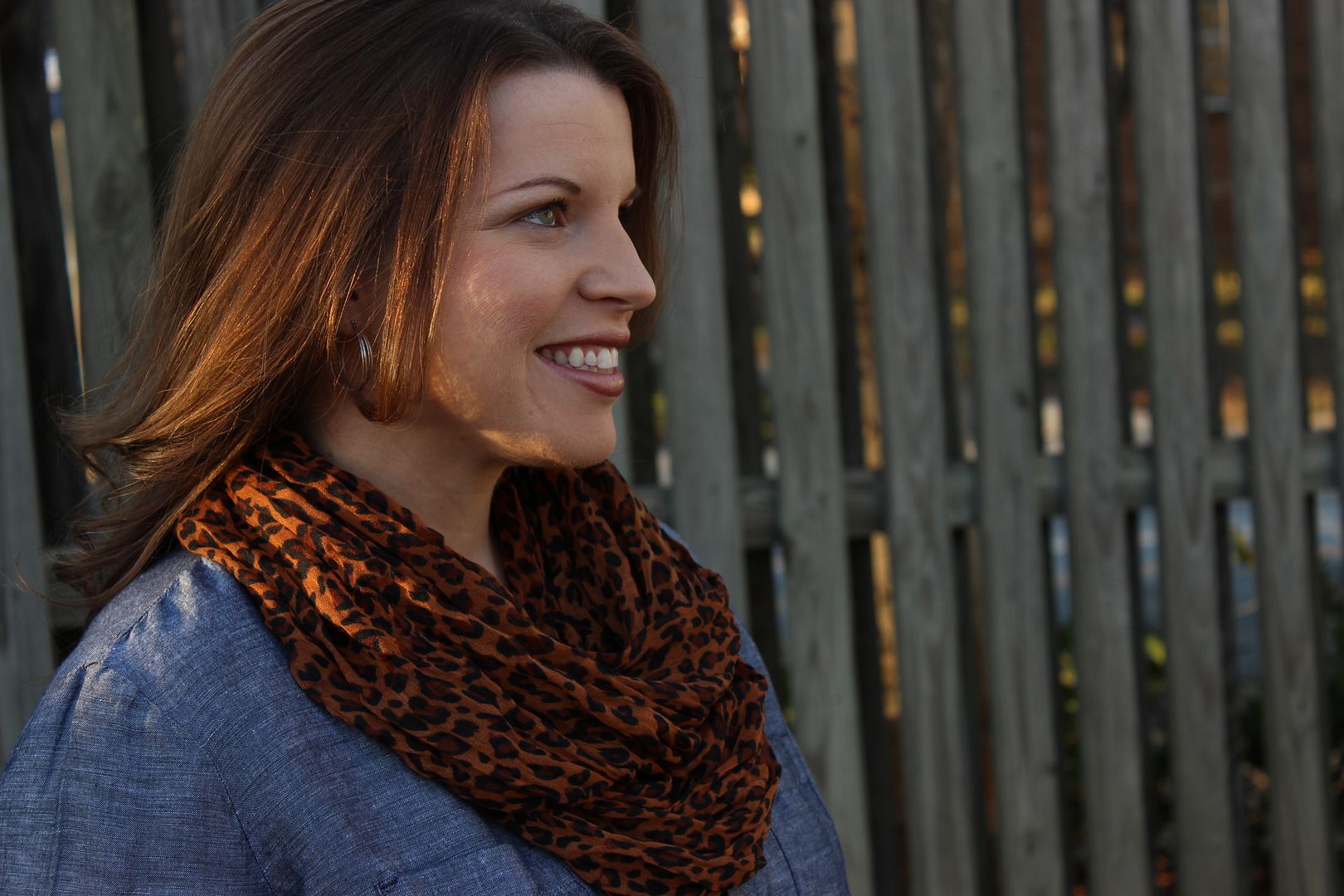 For this outfit, I paired leopard print with a chambray top and completely loved the look. I think they both make the other pop. Chambray is another trend that I love as much a leopard; its super classic, easy to style with multiple pieces and goes with EVERYTHING. I love neutrals for that reason alone.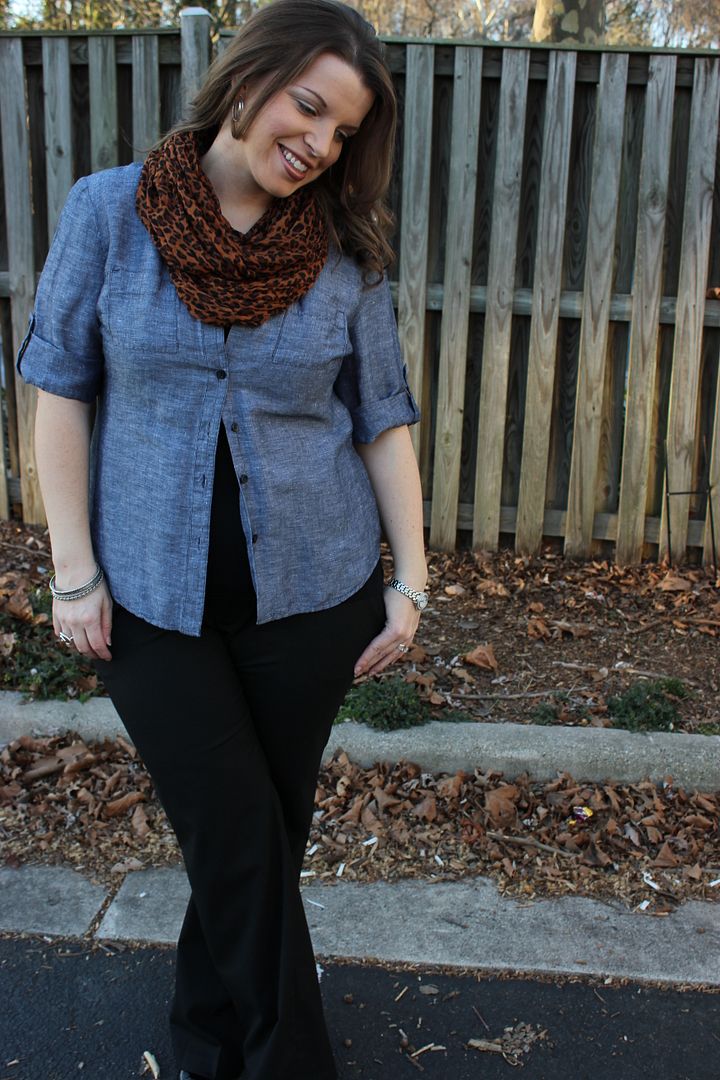 Chambray shirt: Ann Taylor. Scarf: c/o Very Jane. Pants: Target. Shoes: Payless. Watch: Macy's.
Do you have a chambray top or other item? How do you style it? Tell me about it in the comments section below, I'm always looking for style ideas too.
******************************
You must check out the girl's
blog
, if for nothing else than for her gorgeous hair. Seriously I'm so jealous of her flowing, thick locks. Bur really, check out her blog. You'll find all sorts of things there; recipes, her life with her hubby and even
a post where she confesses a few of her favorite things
(great taste in music and tv shows if I say so myself).
Also, Whitney shows off her gorgeous hair (did I mention how much I love it) in
this fab outfit post
with one of the prettiest sweaters I've seen. In addition to her fab hair and sweater, I fell in love with the girl because she too says y'all! You know I love a good accent and a Southern word. And for all of you snow lovers out there, get yourself over to her blog and you'll find plenty of GORGEOUS pictures of the snow Whitney lives with in Denver. I for one am super jealous because we hardly got any snow this winter…maybe a trip to Denver is in my future.
Whitney loves connecting with people, so go make a new friend and check Whitney out!