Happy Monday everyone! I hope you all had a fab weekend, I sure did - I spent the whole weekend with my family celebrating my newphew as he was Baptized and dedicated to God. I love that little bug so much; it was quite hard for me to leave South Carolina and travel back to Northern Virginia. Of course, waiting on me at home was Tolar, so that made everything better!
And you know what else helped make leaving somewhat more bearable? Getting to review awesome hair care products from
Number 4 Hair Care
and
Birchbox
!
Birchbox
selected me to review these awesome hair products after I signed up to be a #Birchblogger. Of course, I was excited to review them, but I honestly only expected to receive travel size bottles - I was surely amazed and thrilled when I opened up my package and saw THREE full size bottles. Woohoo!
They sent me Hydrating Shampoo, Conditioner and Blow Dry Lotion to try out.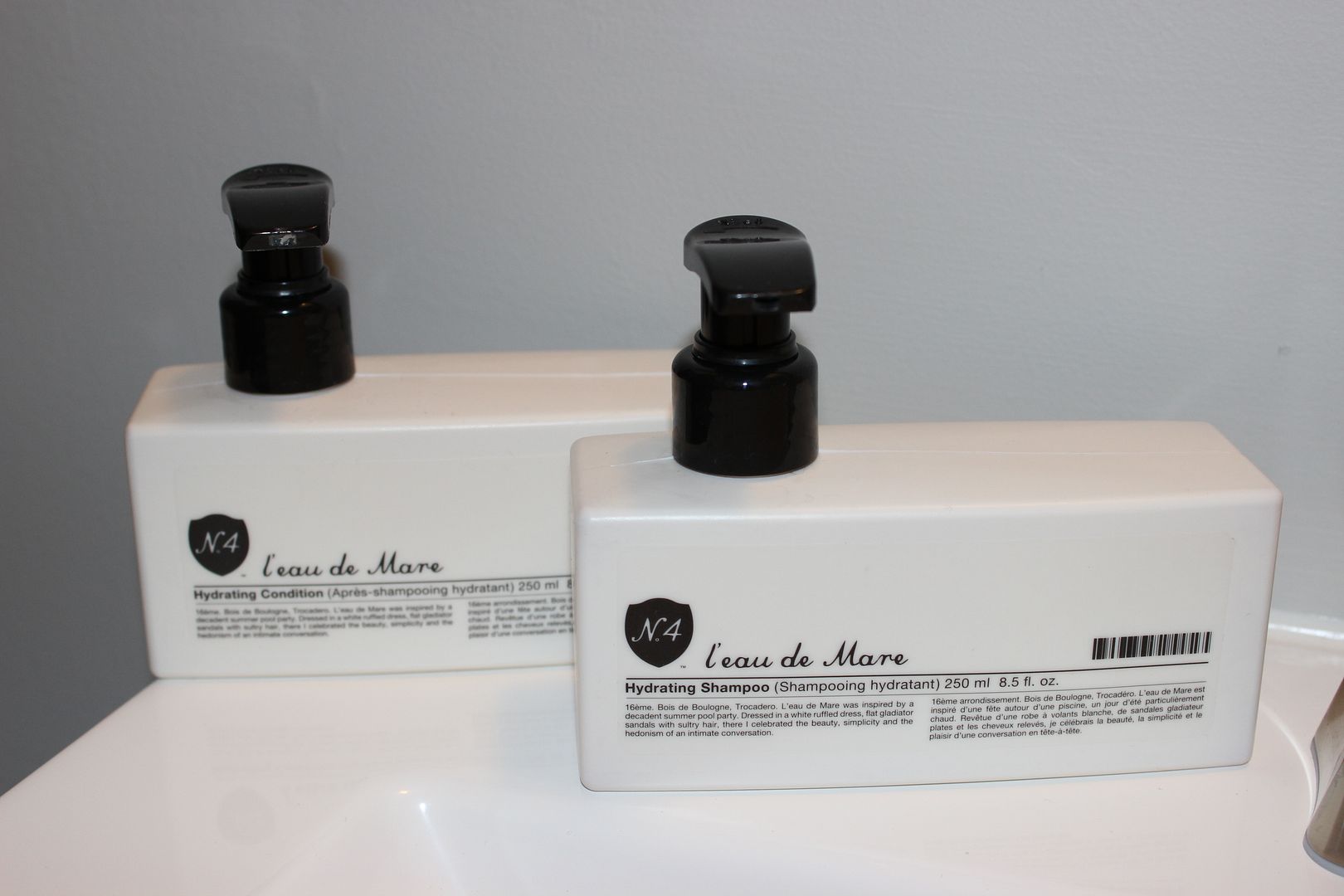 I was thrilled to receive the Hydrating Shampoo and Conditioner, because even though I have very fine, thin and often oily hair, due to the fact that I curl my hair a lot, it is somewhat dry. I have certainly noticed a change, not a drastic change, but my hair is not as straw like as it used to be. Maybe I will notice more of a change the longer I use the shampoo and conditioner. One thing about these products, they are very concentrated so you only need a little bit. If you are like me and really like to get a good lather, this might not be the best product for you, or you might just want to use a little more at a time. The bottle says two pumps are really all you need, but since I prefer a nice lather, I use more. I do like the smell, its not too harsh or extra fragrant at all. And I love the bottles with the pump, I don't have to worry about dropping a bottle in the shower because I can't open the lid. Nice move there Number 4 Hair Care!
For the Blow Dry Lotion, I was a little unsure of this product at first. I'd never heard of a Blow Dry Lotion before, but after reading up on it I was intrigued. The Blow Dry lotion is supposed to help protect your hair from the heat while also acting as a styling product. Since I blow dry my hair virtually everyday, this product has been used A LOT. Again, I have noticed a change, but not a drastic change. The only way to really get a huge change is to get your hair cut, but this product has helped keep my hair from totally drying out with each blow dry. Plus, since I do have fine, thin hair, I like that the Blow Dry Lotion gives my hair a little extra texture, making it easier to style.
Overall, I was pleased with Number 4 Hair Care. I would certainly recommend them if you are looking to try something new, especially the Blow Dry Lotion. Go check them out,
click this link here
to see more products by
Number 4 Hair Care
.
(Also, for an easy way to stay up to date with my daily posts, follow me via bloglovin'. Anyone can join and it keeps track of all of your favorite blogs in one neat place. Click the below icon
to follow Pursuit of Pink
!)