I simply adore cardigans and lightweight jackets because they are so versatile and help increase the size of your wardrobe. You can easily take your sleeveless/short sleeve dresses or shirts into colder months with the help of a cardigan. (Confession – I have a cardigan in virtually every color of the rainbow!)
Take this dress for example. This dress is a sleeveless dress that I bought last spring to wear on our trip to Hawaii. And it was perfect for the warm temperatures.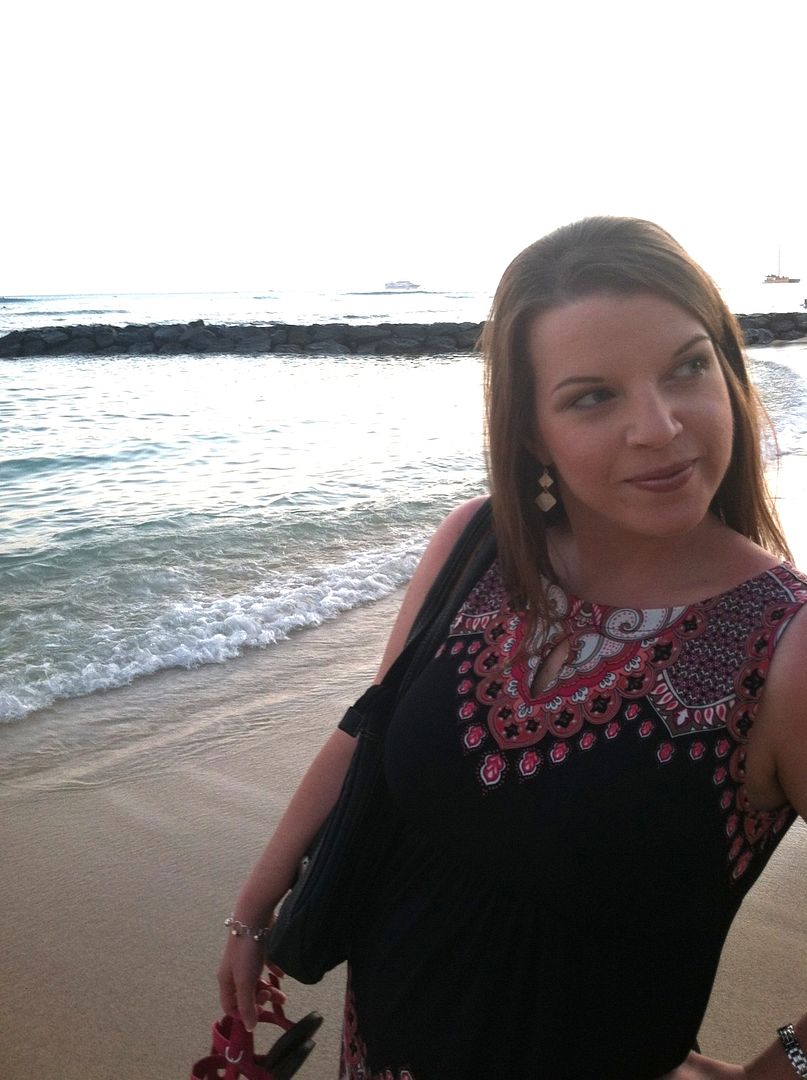 But since the colors are darker, the dress can easily be worn in more seasons than spring or summer.
Enter my trusty cardigan.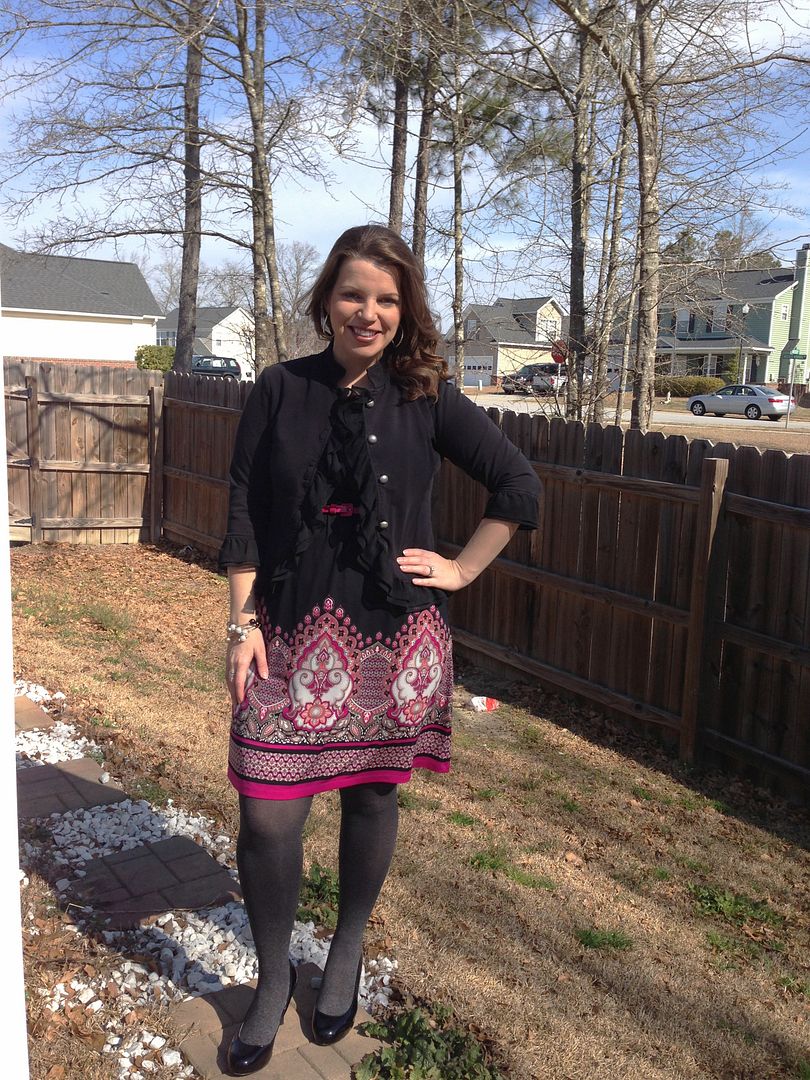 By adding this embellished cardigan, tights and a belt, I was able to create a totally different look from when I wore this dress while walking on the beaches of Honolulu. And because the cardigan has sleeves, I wasn't worried about getting cold (don't let the sun in these photos full you – it was really windy and chilly). And trust me, I'm a sucker for wearing jeans, a tank top, a cardigan and a scarf in the winter and then stripping off the cardigan (maybe not the scarf, they're versatile right?) in the summer. I just love how you can get more wear out of your wardrobe that way.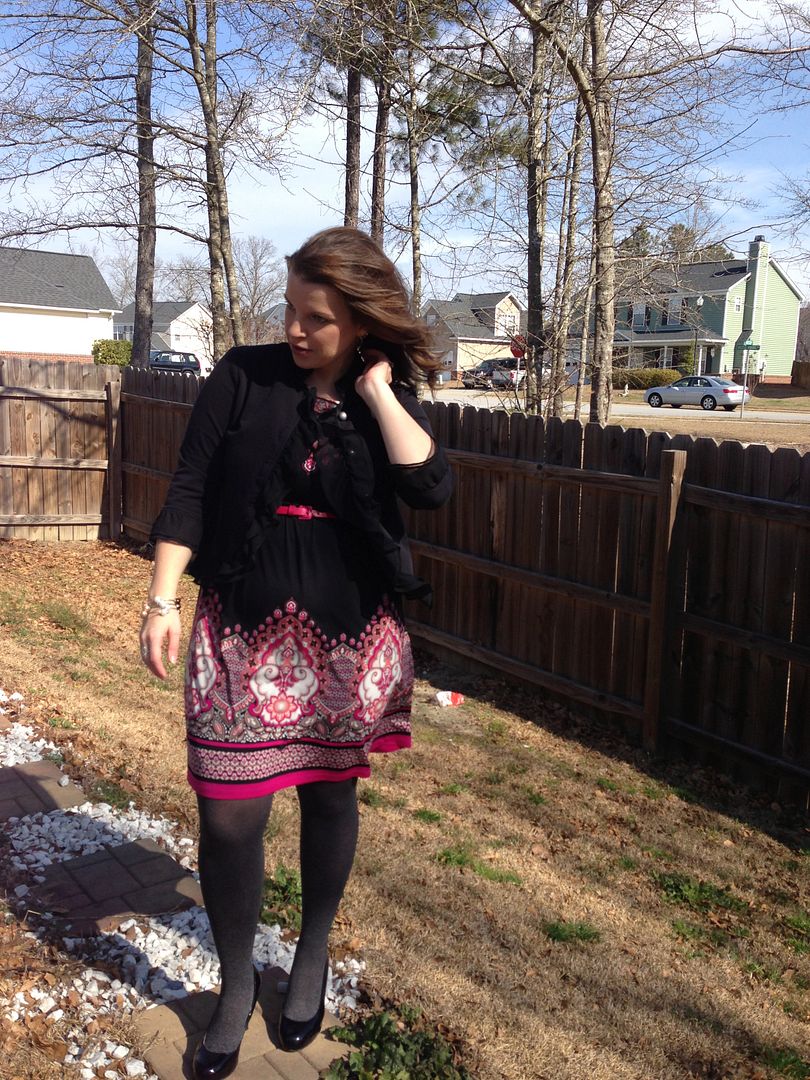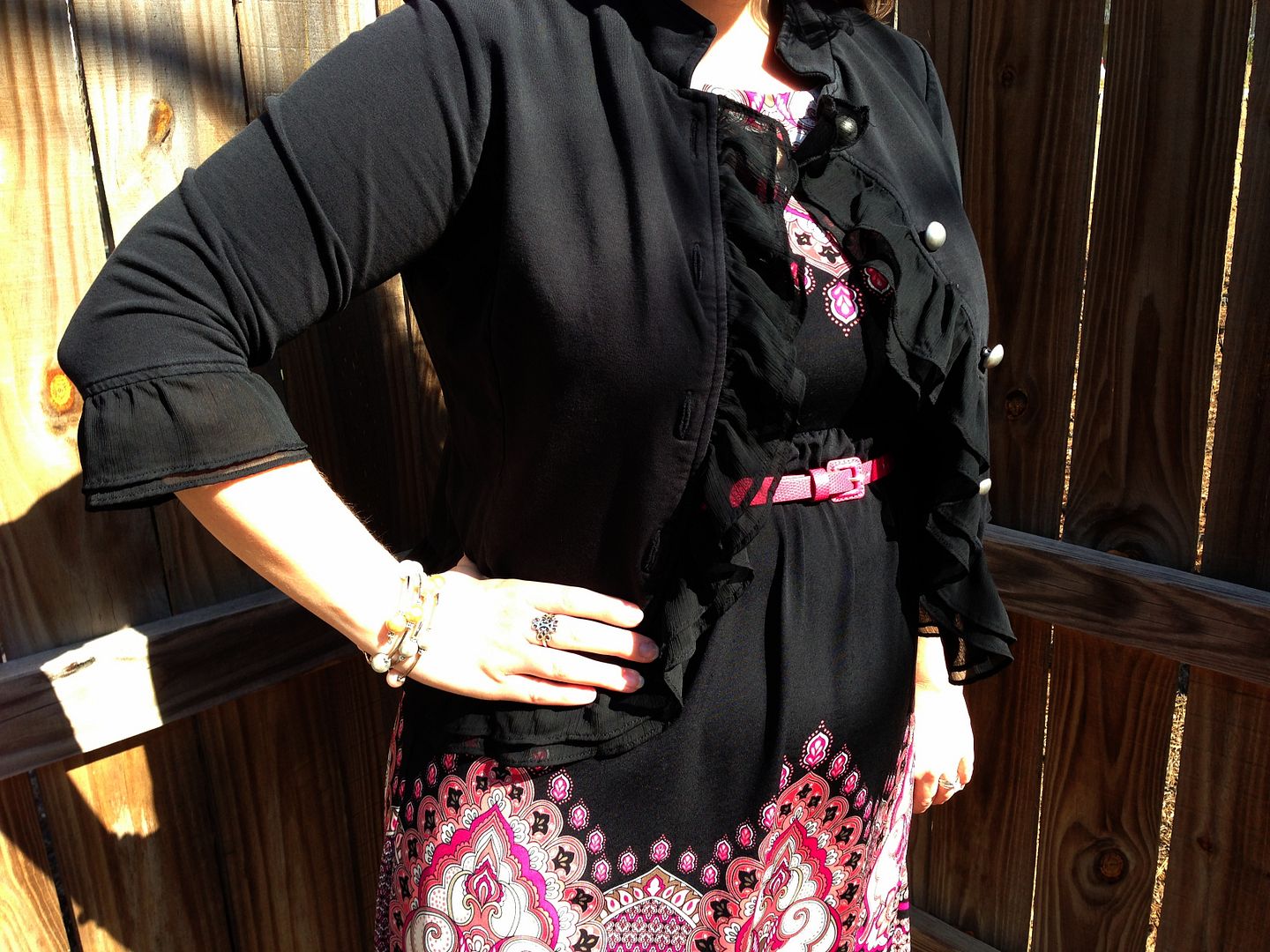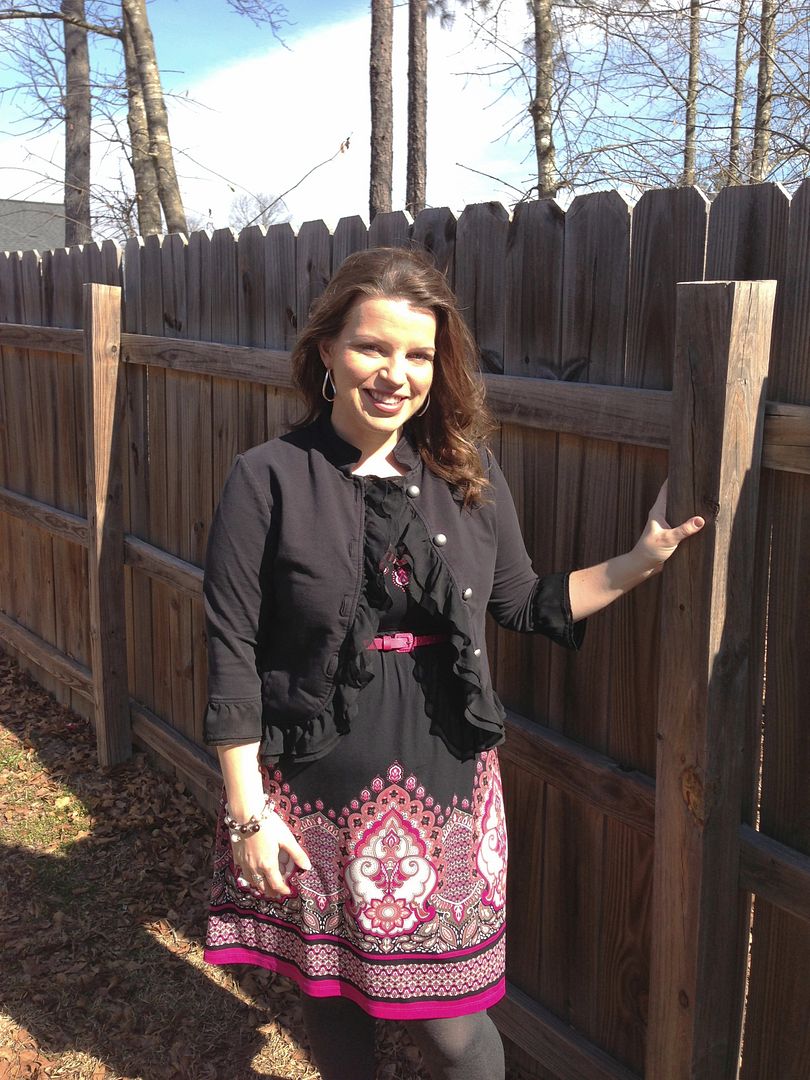 Dress: Kohl's. Cardigan: LOFT. Tights/Belt: Target. Shoes: Payless.
Do you have items in your closet that you like to wear year round? Tell me about it in the comments section below.