My adorable nephew is one year old today! This has quite possibly been the fastest year ever. I still remember getting the "go" text from my brother in law one year ago today and hopping in the car to drive to South Carolina so Tolar and I could be there to welcome our nephew. It was such an amazing time for us and I loved spending three days at the hospital with my sister, her family and my Mom (you can read about that
here
).
And here I sit in awe that my adorable little bug is already one year old!!! I know my sister and brother in law are feeling the same way. I have so enjoyed this past year and have been lucky enough to see my nephew every two months. I hope we continue the two month plan because I so desperately want to be an active participant in his life and want to watch him and Baby K grow up together.
Last weekend, my sister and brother in law threw his first birthday party and we had a blast. There was AMAZING food (thanks Kenyon!), lots of laughter and good times with family. And let me tell you, I have been to some pretty cool first birthday parties, but I have never seen anyone enjoy their first birthday cake as much as my little bug. He smashed the heck out of his cake; I very much appreciate the term smash cake – right on the money there! Below you will find pictures of my sweet nephew having the time of his life.
To my sweet nephew, the first grandchild who brings so much joy into everyone's lives:
May you always know you are loved, by so many people. I loved you from the moment I found out about you and was not prepared to love someone else's child as much as I do, but here I sit so in love with you. I love you like you are my own and I will do anything for you. Aunt Lins is just a phone call or facetime away!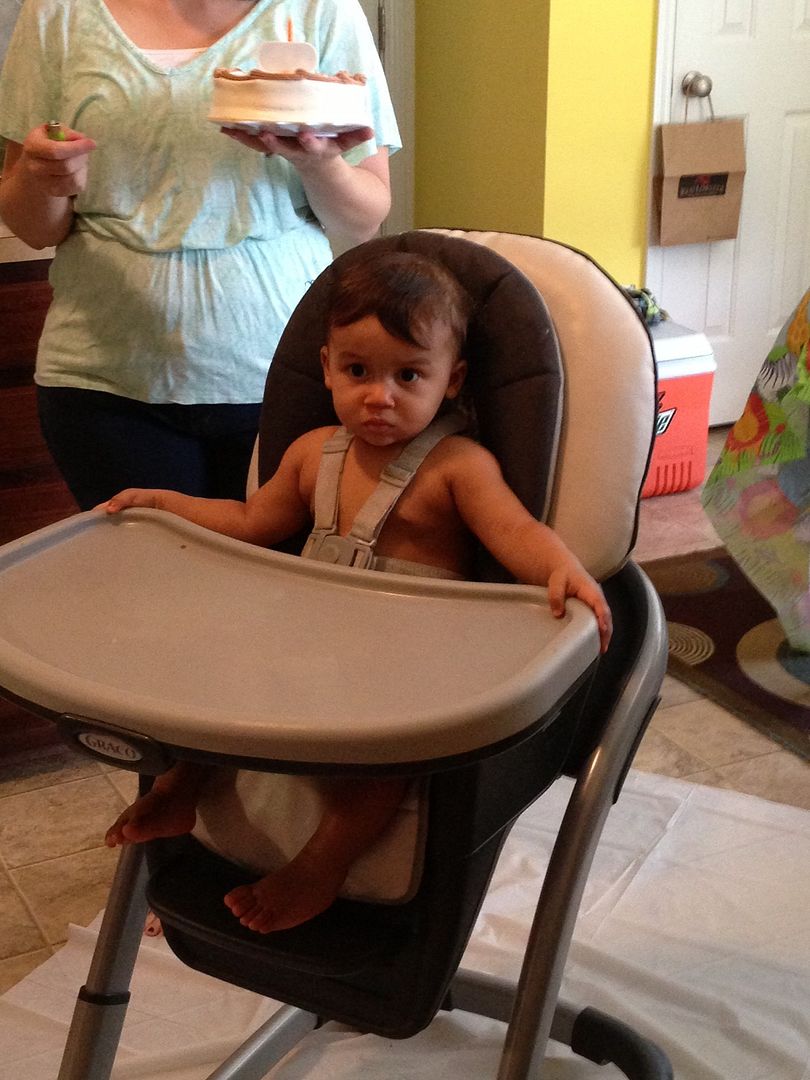 All of the party guests were staring right at him, he wasn't sure what was going on.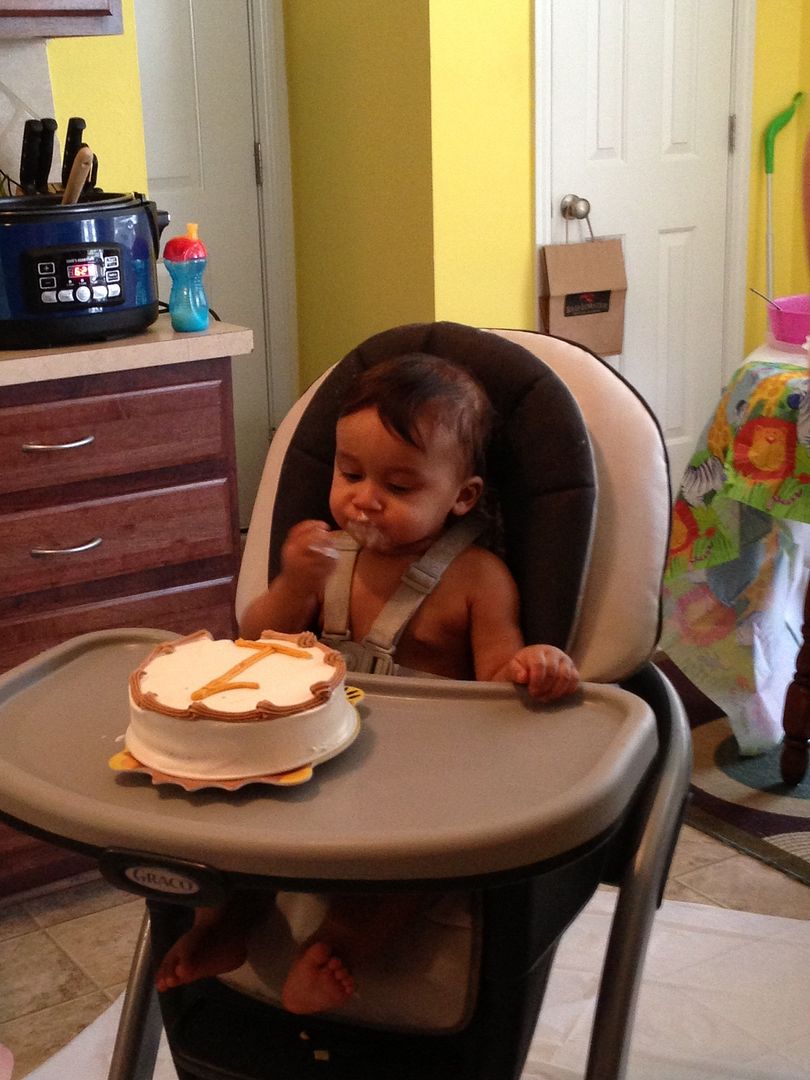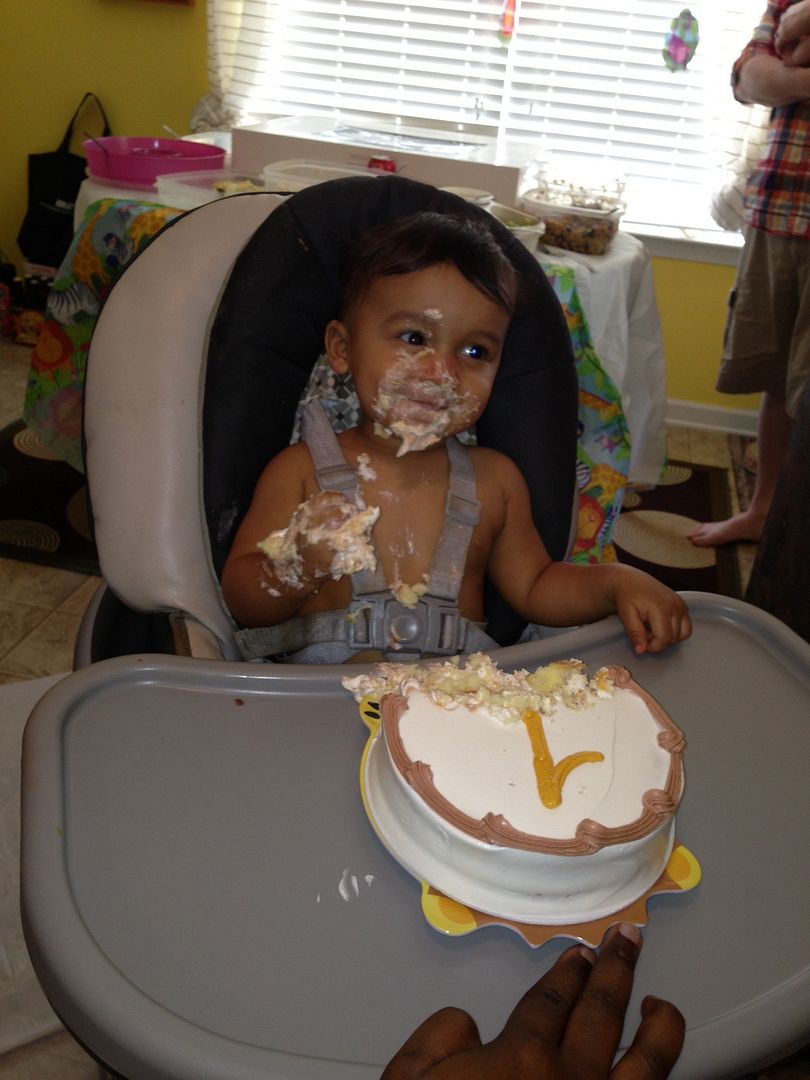 Madison wanted to get in on the cake action so bad!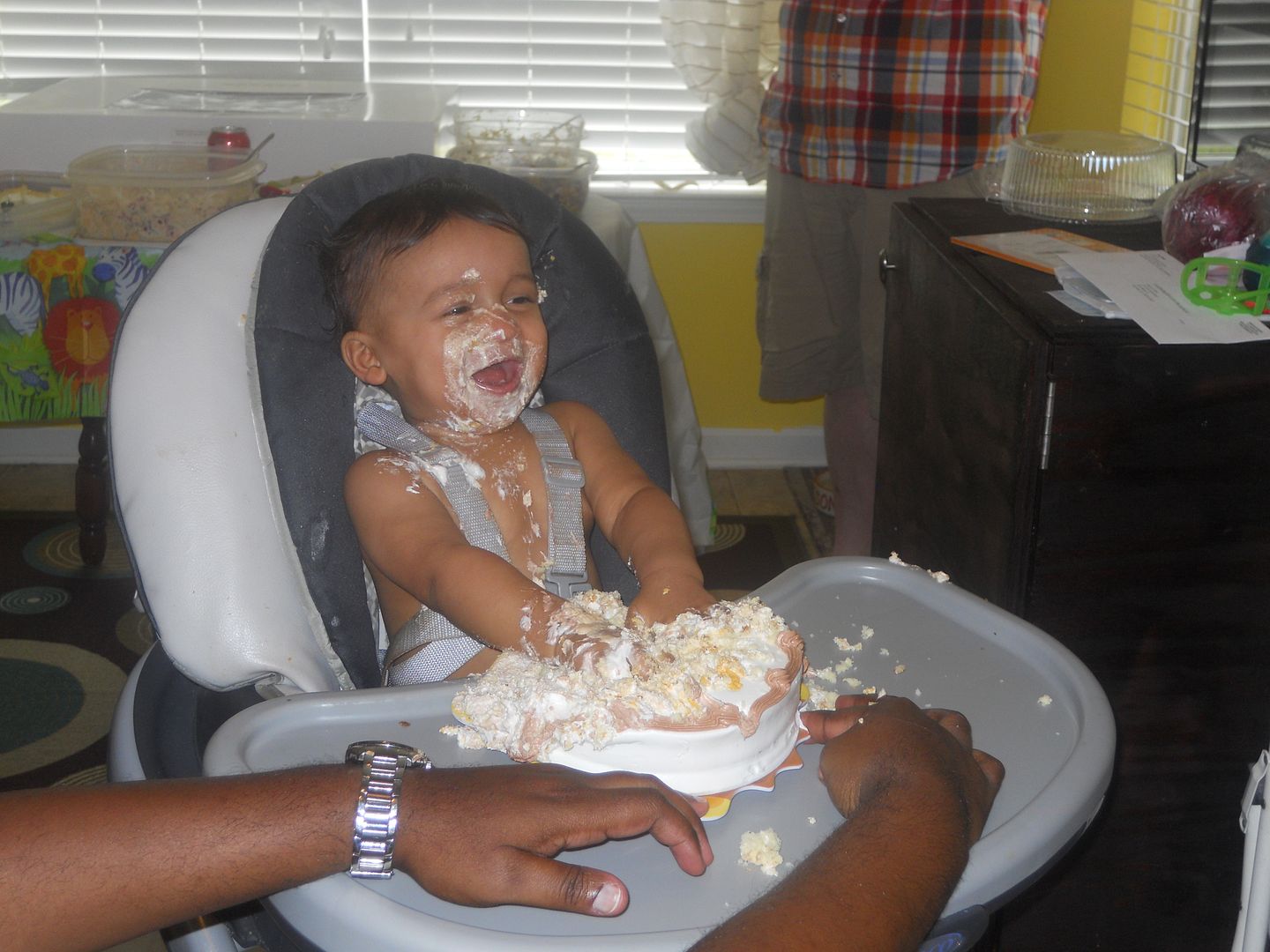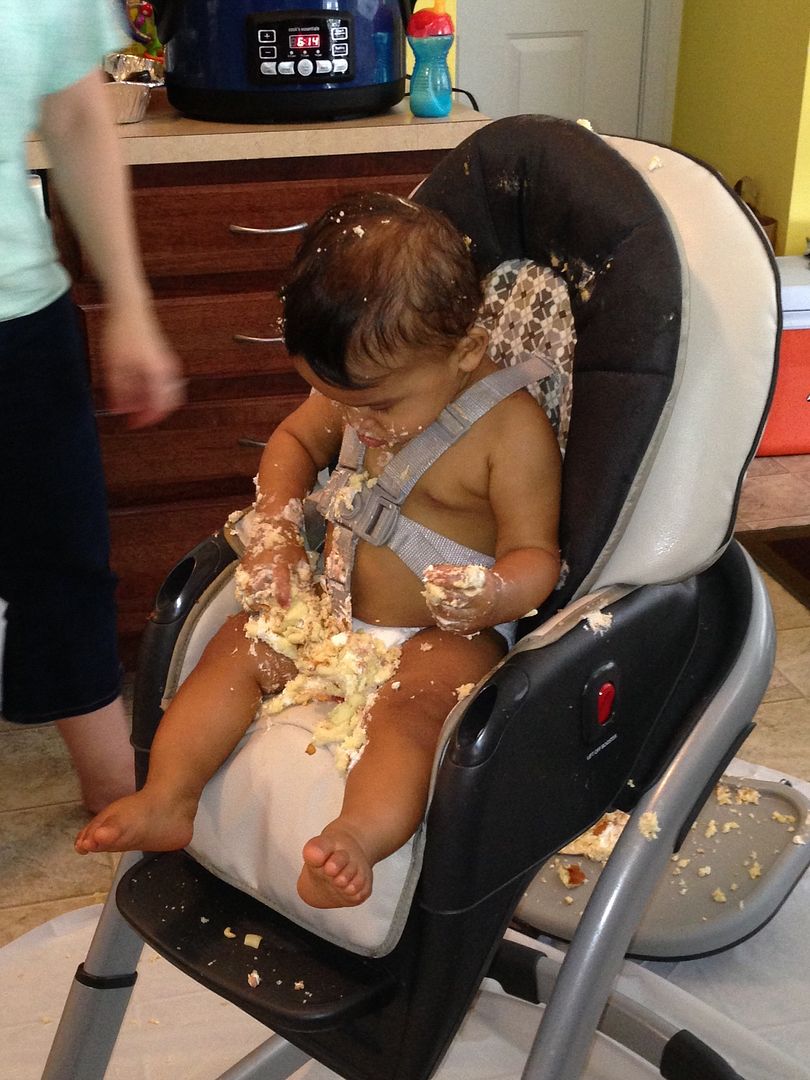 We sent in the clean up crew!
Baby K was wore out after all of that cake demolishing!