Here we are again, another Friday! This post will probably have to be called High Five For Friday, the baby edition, because I'm about to give you all sorts of pictures of cute babies. Hey, that's my life right now and I wouldn't trade it for anything.
1.) As you read in
yesterday's post
, we flew to South Carolina to visit my sister and her family. Upon landing, Baby K was scooped up and loved on by her aunt. So sweet.
2.) Baby K received even more loving from my parents. I just love seeing my family hold and cuddle with my sweet baby girl.
3.) My fab little nephew had his first birthday party and what an awesome, fun time it was! More pictures to come next week.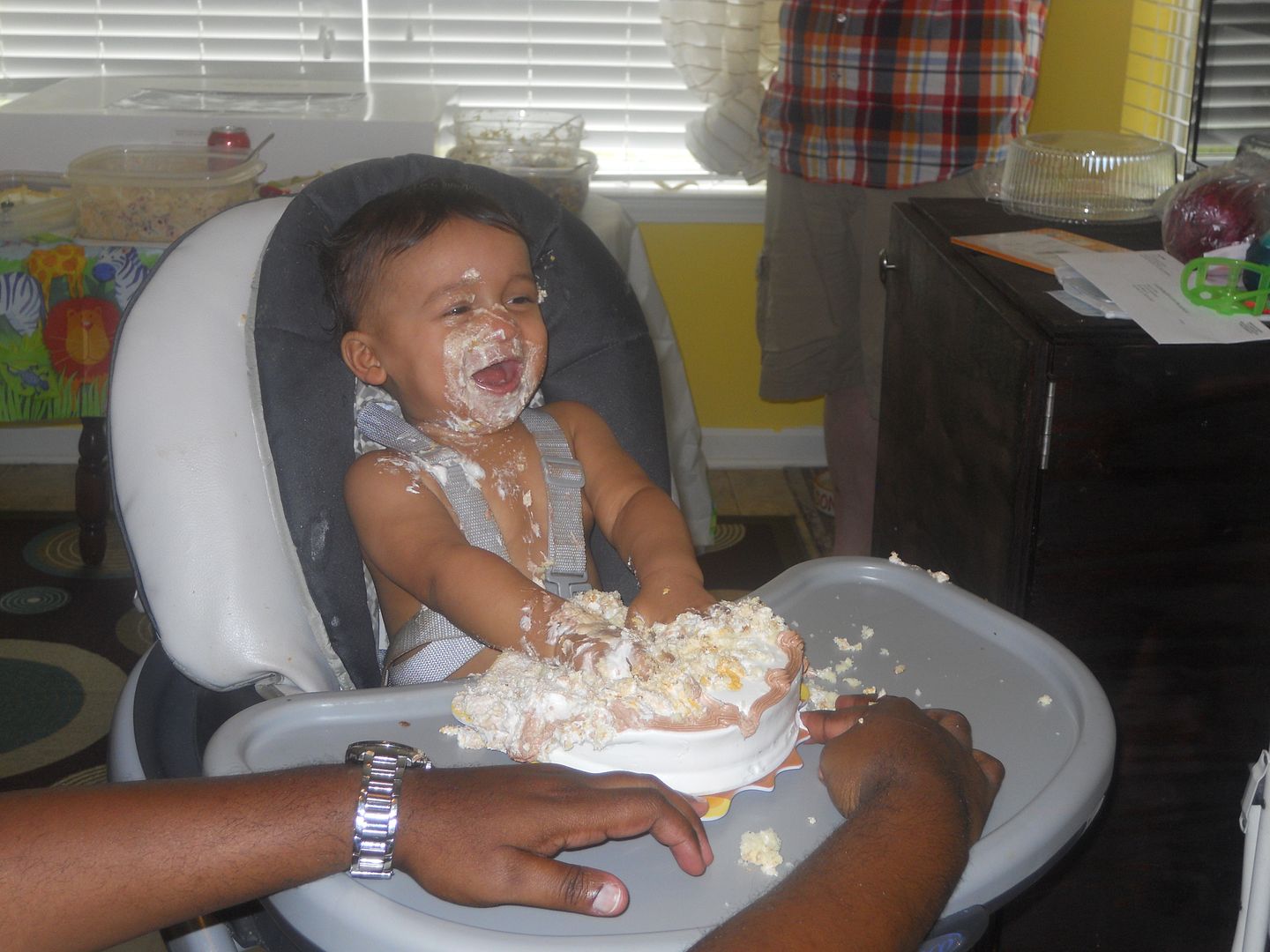 4.) Baby K got to meet her Uncle, apparently he knows how to make her smile!
5.) I took Baby K to Tolar's work for lunch this week. She had fun meeting all of her Daddy's coworkers.
Did you have a good week? I sure hope so!
I'm linking up with
Lauren Elizabeth
for this High Five For Friday post.
********************
I seriously need for you all to meet Kristyn from
Chits & Giggles
. For those of you who are interested in weight loss (who isn't) then you will absolutely love how real she is. Kristyn has some awesome posts where she talks about her weight loss journey and body image.
Her post
that talks about how this country has warped our minds into thinking a size 8 is fat is SPOT ON. I love how raw she gets in the post; homegirl even has the amazing confidence to show you herself in a bikini. Go girl!!! You are an inspiration to us all. But seriously, she breaks down weight insecurities that I know lots of women face. I might have read the post at least 12 times because I love what she has to say. And then she goes and writes this post about having
confidence
, again showing us how vulnerable she is. I just love when bloggers get real and put their hearts out there for everyone to see. That's one of the reasons I love reading blogs so much and
Chits & Giggles
is definitely on my list.
Kristyn is planning her wedding and I am seriously so sad that I didn't have her blog to read when I was planning mine. She has blogged about so many aspects of the wedding planning process; in fact she makes her wedding blog posts a weekly link up called
Wedding Wednesday
. Be sure to check them all out for tips – you will not be disappointed. And link up if you are planning your own wedding and write updates on your blog (if you have a blog that is!).
Weddings and Weight Loss, what else do you need from a blog? Not much else in my opinion. So get over to
Chits & Giggles
right now.