I am so excited about today's post, because the lovely and oh so pretty Jessica from
Love & Loyally
is joining me today for this What I Wore post. So we get to peek into her closet and see her fab outfit choices as well.
Jessica and I decided to showcase a color (or some might say a lack of color) that we both have a lot of in our closets – BLACK. You could totally call 2013 my black year because I have worn a lot of it. I rocked black like crazy while I was pregnant to try and minimize the look of my expanding body and I'm still wearing black while I shrink my body back down. Besides providing a slimming look, black is just so chic and timeless. So it's the perfect color to work with for multiple occasions.
When we selected the color black, I told Jessica "let's put together an all black outfit that doesn't look like we are going to a funeral" and funnily enough we both added some leather to our ensembles. Because surely leather is not worn to a funeral.
J
I love how Jessica sassed up her look by adding polka dots and sequins and then grabbing a hot pink clutch. I am seriously pinning her images now because I want to recreate the look. I added some pearls and bronze shoes to my outfit to add a little pop. The secret to not looking like you are going to a funeral is all in how you accessorize. And everyone knows how I feel about
accessories
.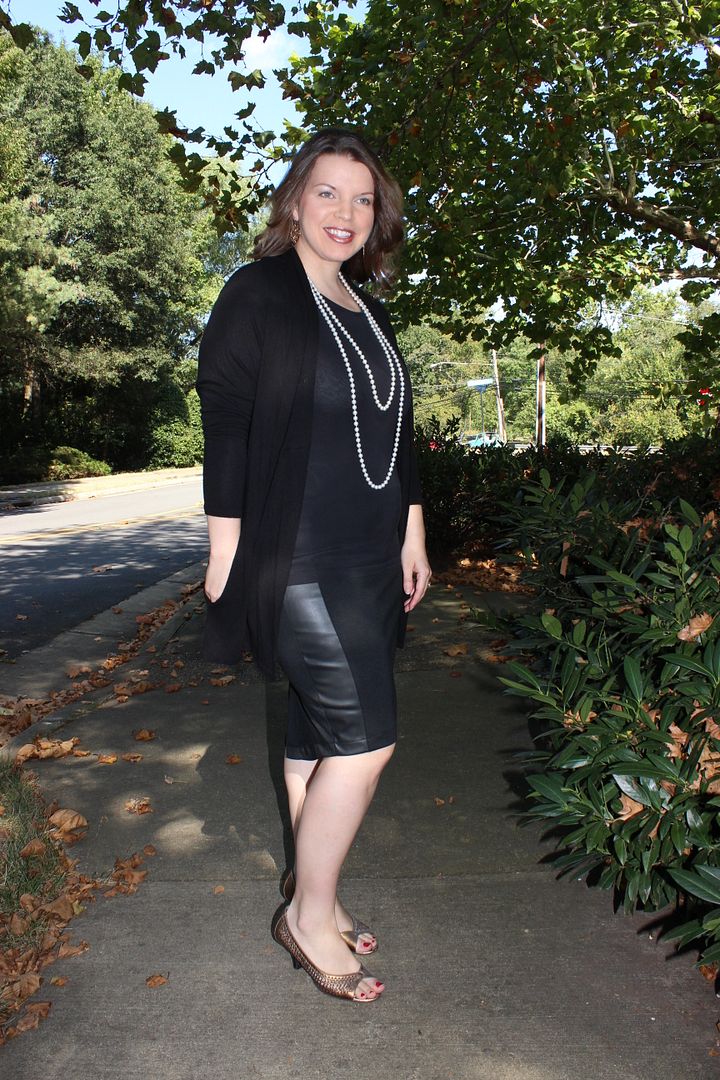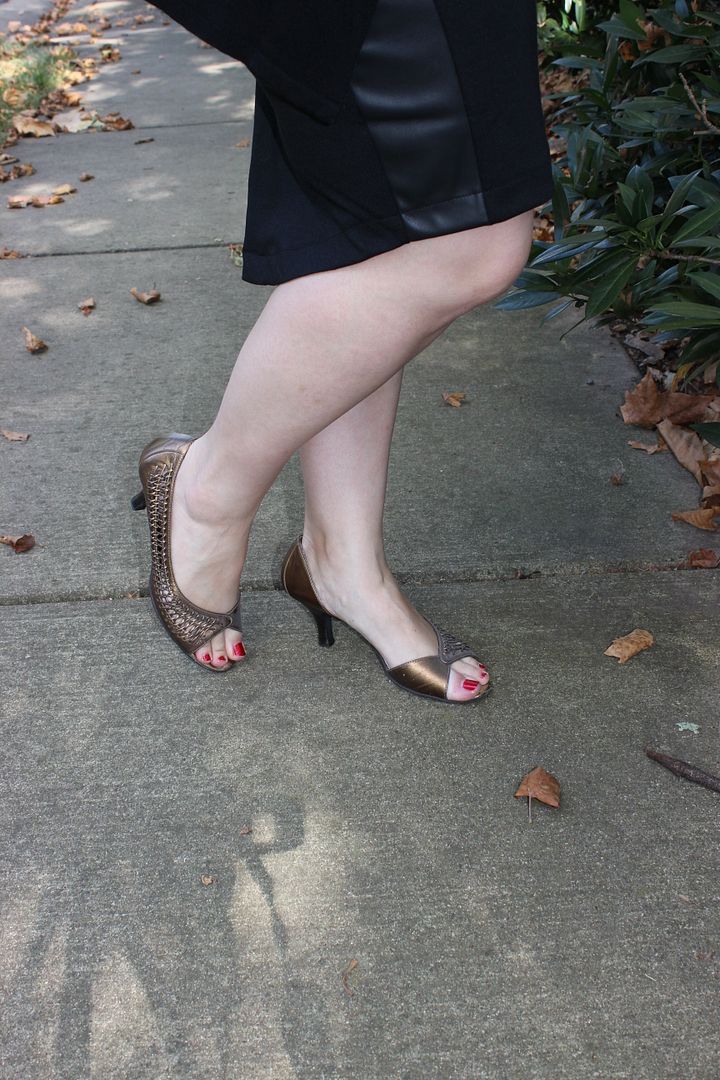 My outfit details:
Skirt: Target!!!
T-shirt: H&M.
Cardigan: Zara.
Shoes: Burlington Coat Factory (old).
Pearls: My Grandma's.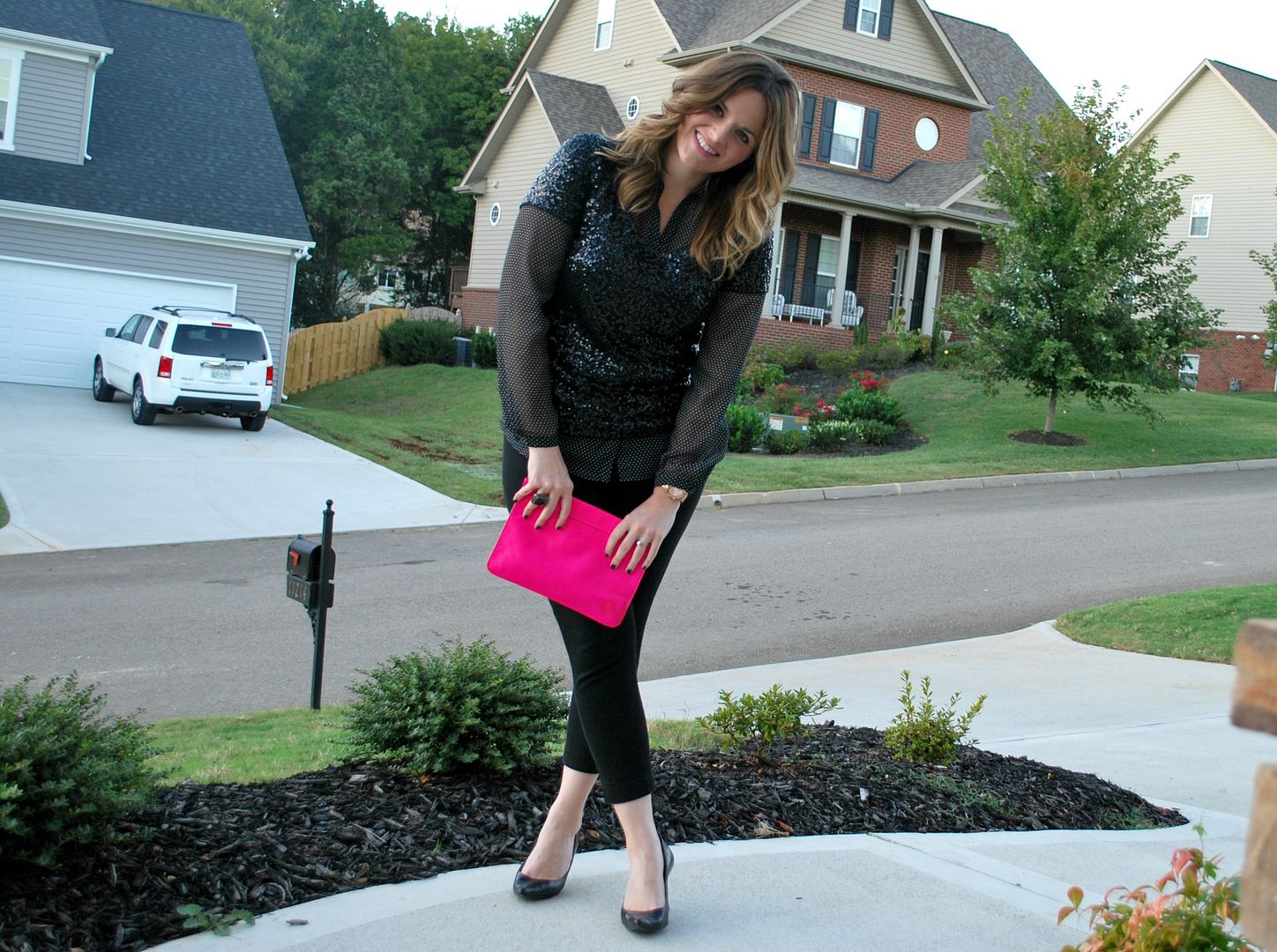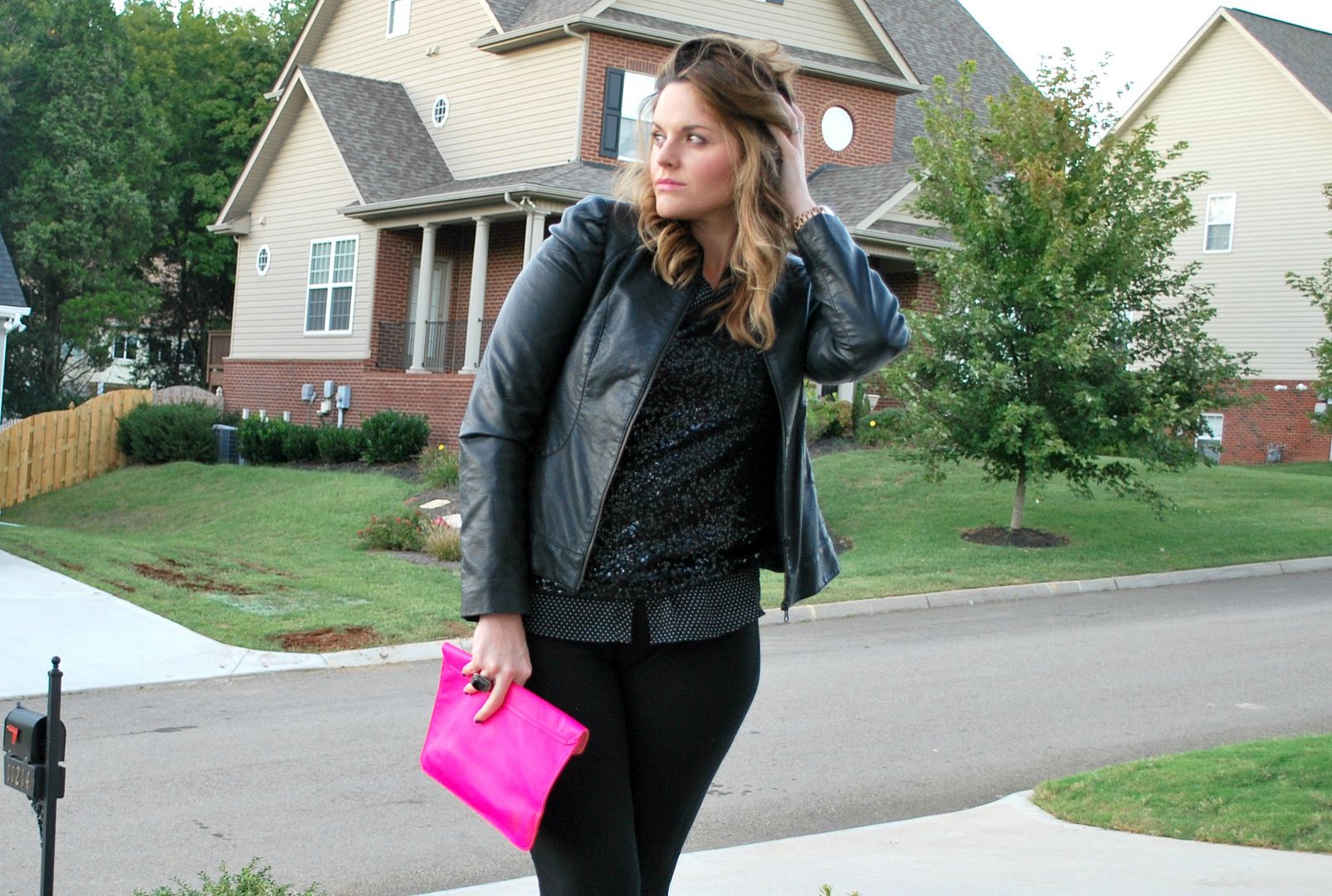 Jessica's outfit details:
Jacket and Blouse: The Limited.
Sequin Top and Pants: J. Crew.
Shoes: Michael Kors.
Clutch: Gap.
Be sure to hop on over and check out
Love & Loyally
now, it is one of my daily reads for sure. You are guaranteed to see more of Jessica's
amazing outfits
plus a whole lot more. And if you need even more of Jessica, follow her on
twitter
or
facebook
!
Now tell us, do you like to wear all black? What do you add to keep from looking like you are going to a funeral?