I don't think it is a secret around these parts just how much I love polka dots (or the color pink!). I mean look at my blog design and you can figure it out. But add a chambray shirt to go along with said polka dots and I am in fashion heaven. I love classic pieces that never seem to go out of style and I feel that describes chambray to a t. Also, I'm pretty sure polka dots are here to stay. Cue the halleluiah chorus…
I also love layering pieces to help stretch your wardrobe. I probably have a cardigan in every single color; cardigans are so easy to put over a tank and bring your summer wardrobe into the fall. And that is exactly what this chambray shirt is helping me with – bringing this pink polka dot sundress into the slightly cooler temperatures. I am not quite ready to part with some of my favorite summer pieces, especially since I couldn't wear everything during my pregnancy. So I am bound and determined to get some mileage out of my pre-pregnancy wardrobe.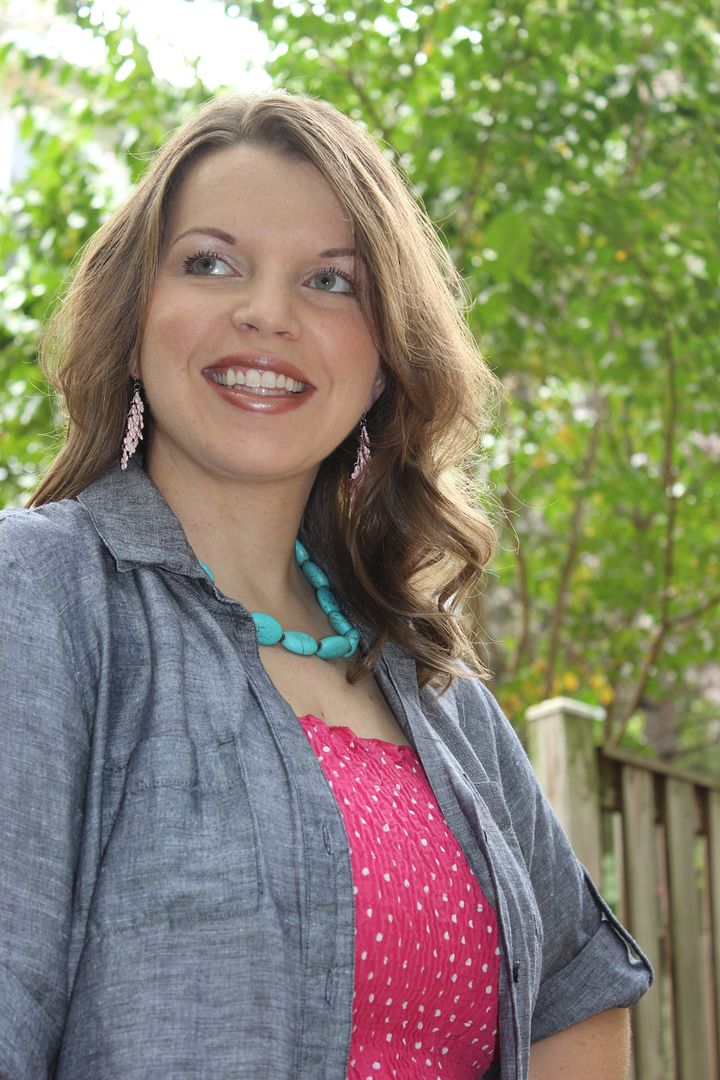 Dress and Shoes: H&M.
Chambray Shirt: Ann Taylor Factory Store.
Earrings: Macy's.
Necklace: Made by me!