Late Sunday night, my heart was stolen by a 7 pound 10 ounce precious baby boy. My older sister and brother in law welcomed their sweet baby into the world on September 9. As soon as Tolar and I found out my sister was in labor, we made plans to travel down to South Carolina to meet the newest member of our family. And I am in love!!!!!
We spent all day Monday and Tuesday at the hospital visiting with my sister, brother in law and mom and cuddling with this cute little bug.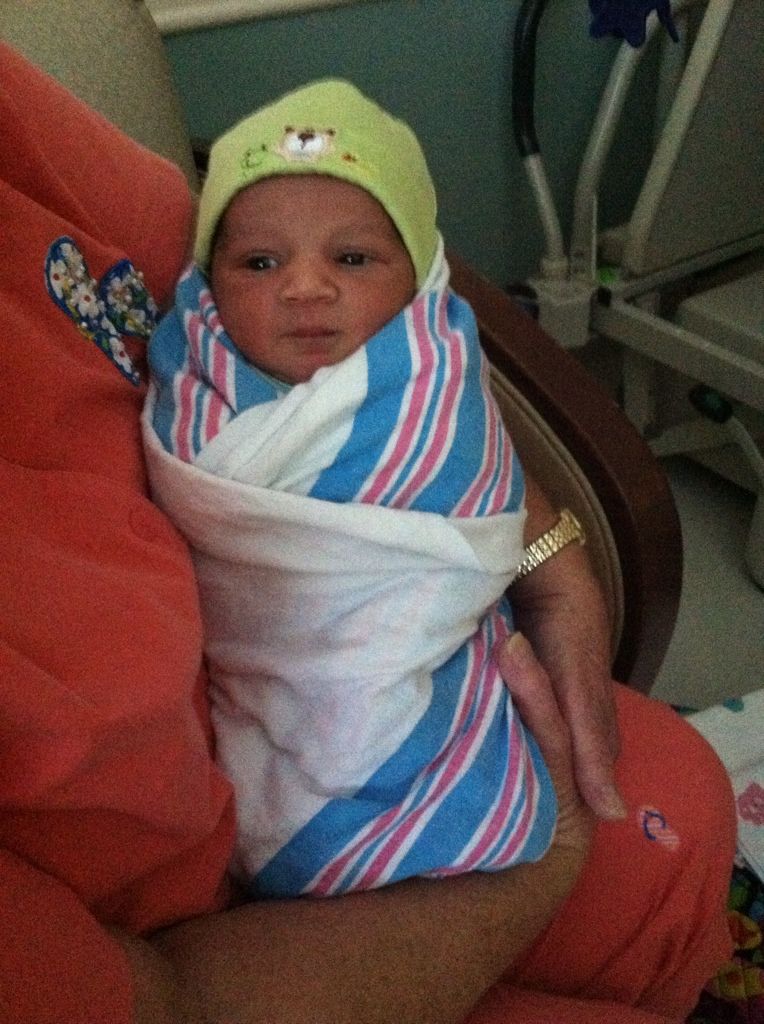 He is so mellow and calm, gets that from his daddy! Our family has really been blessed by God with this miracle. He is a healthy, happy baby and we couldn't be more pleased. My sister is doing great; she of course has barely gotten any sleep and even after a c-section hasn't complained. I'm so proud of her, she did awesome!!!!
Today, Tolar and I are heading back home because we must get back to work and I feel like a little kid because I Don't Want To Go Home!!!! I want to stay and cuddle with this little bundle of joy and just concentrate on him and my family. We have all taken many turns holding our new angel. Mommy and Daddy are already great parents, pouring so much love and attention into him. Happiness really is staring into the eyes of a new babe and spending your days snuggling up to his sweet face.