High Five! Its Friday! I wish you all the happiest of Fridays, so let's get right to my top five moments from the week.
1.) We had some awesome friends come stay with us for a few days and had a blast taking them around D.C. (including the Exorcist stairs in Georgetown), playing games and eating yummy food. Come back soon Marc and Connor.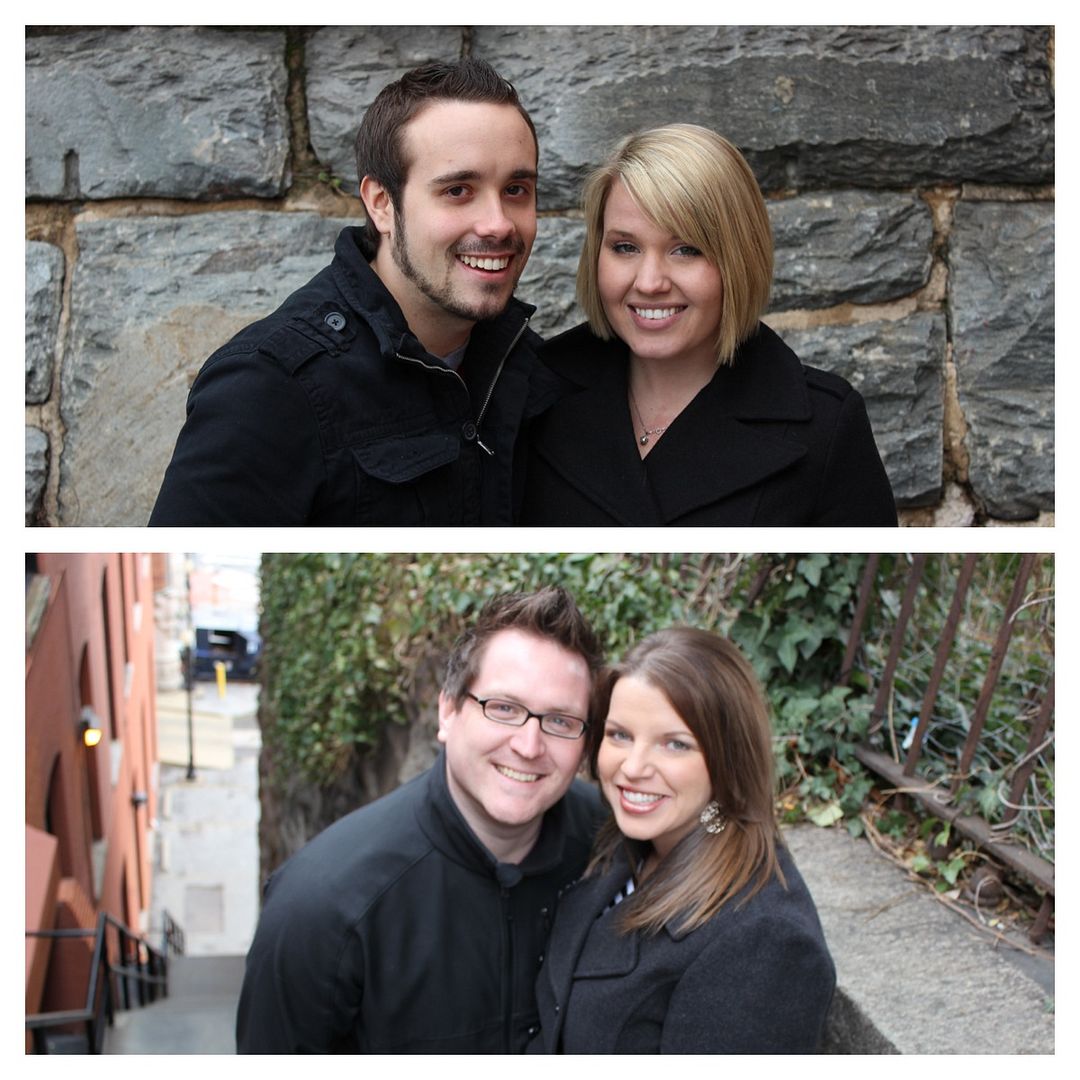 2.) Tolar, JoJo and I had the privilege of keeping our friends' dog Riley while they were at the hospital welcoming their new baby. Riley was the best dog to have around and she definitely brought huge smiles to our faces. Here she is, not realizing that she and JoJo can't quite fit in the same size of bed.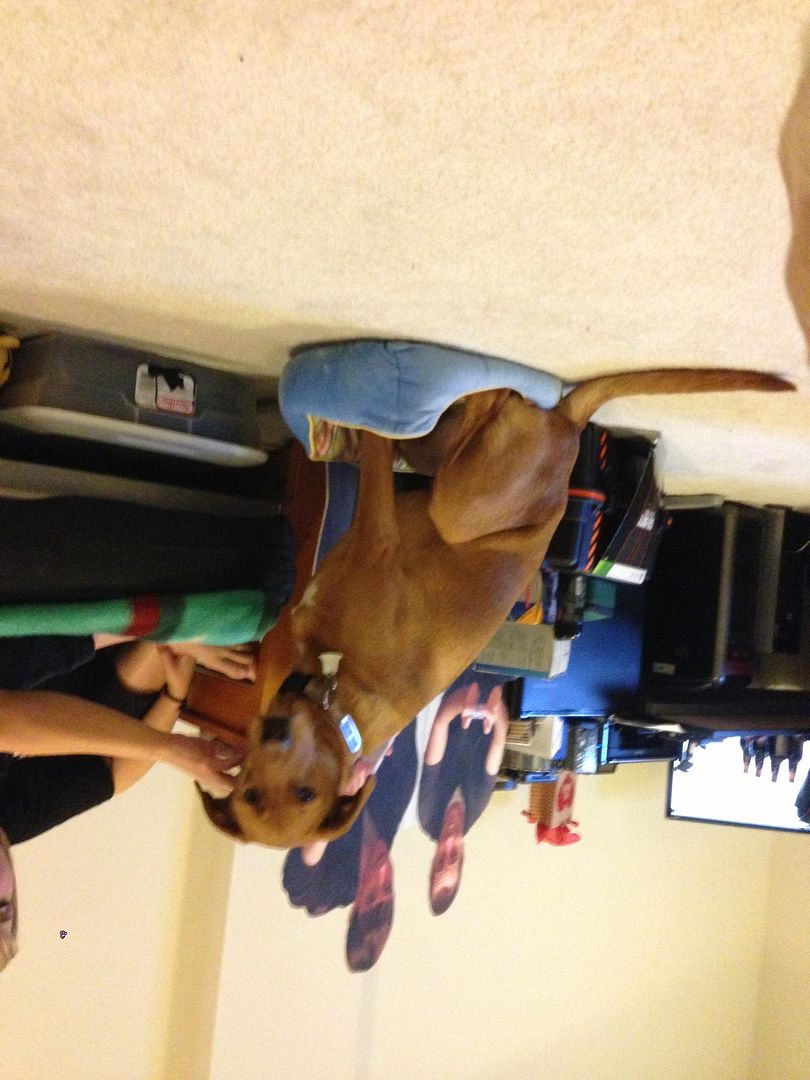 3.) Our master bathroom renovation is almost complete, here is a sneak peak of our new floor! I'm loving it!!! Check back soon for the final reveal.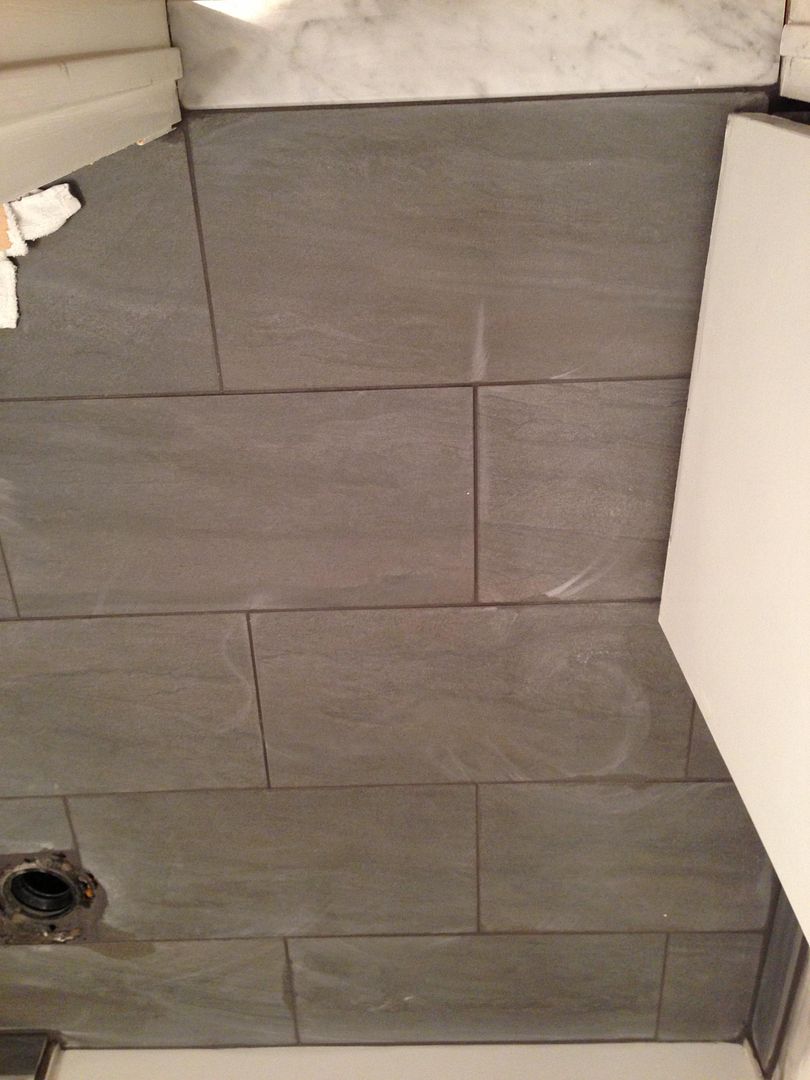 4.) My dear friend Kristina and I are leading a young married women's group through our church (DC Metro Church) called Girls with Swords and we are reading through Lisa Bevere's book with the same name. We had our first meeting on Wednesday night and had a total of 17 women there. I'm so excited to bond with these ladies and see God move in all of our lives.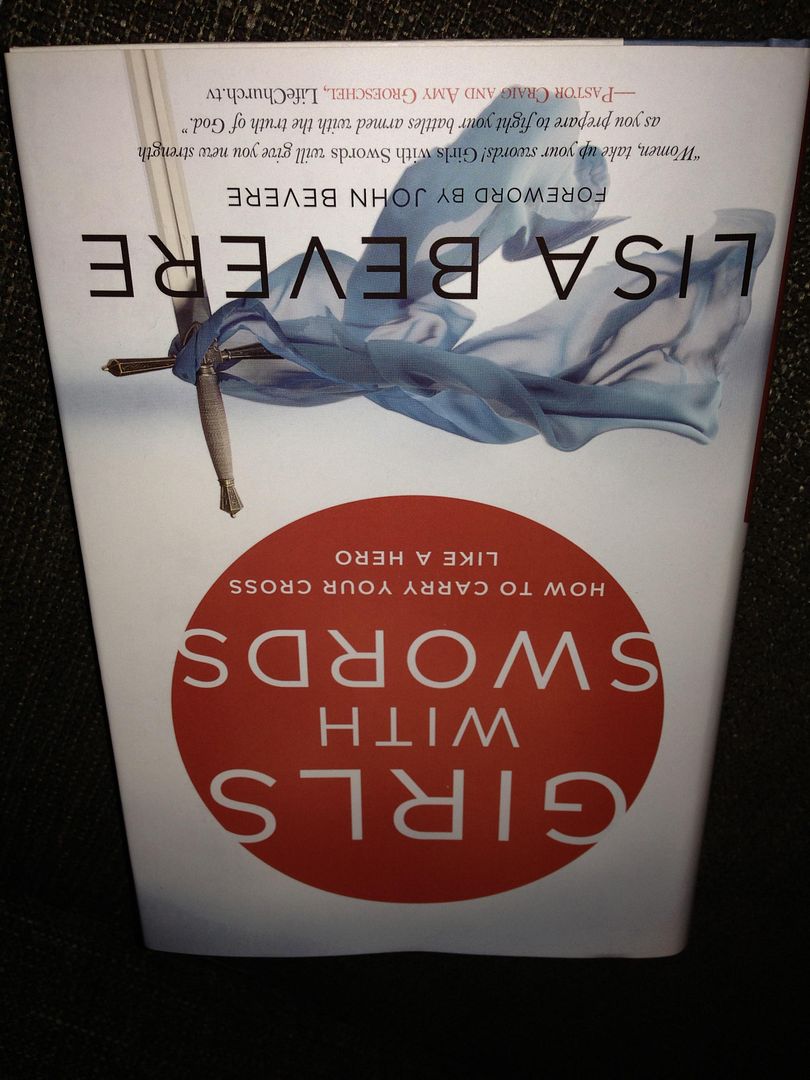 5.) I am 20 weeks pregnant today and Tolar and I went for our gender reveal sonogram. I realize I'm totally teasing with you this mention, so check back next week to find out the results.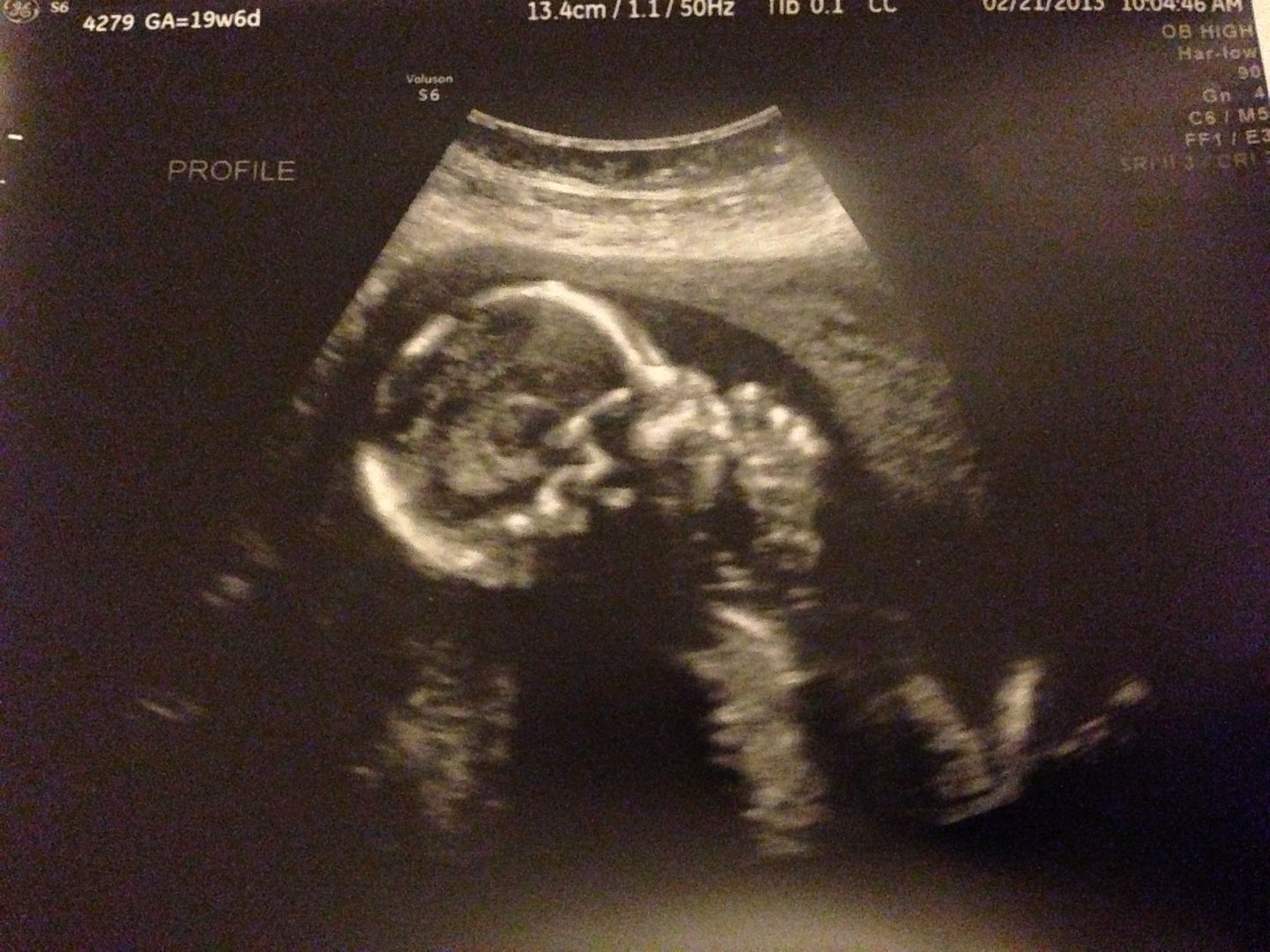 Have a great weekend everyone! And be sure to stop by From My Grey Desk, Lauren has so many other fab women link up for her High Five For Friday post.