Who doesn't love a red dessert?
J
Just in time for Valentine's Day, I bring to you a very yummy cream cheese ball, topped with chocolate chips. Need I say anything else?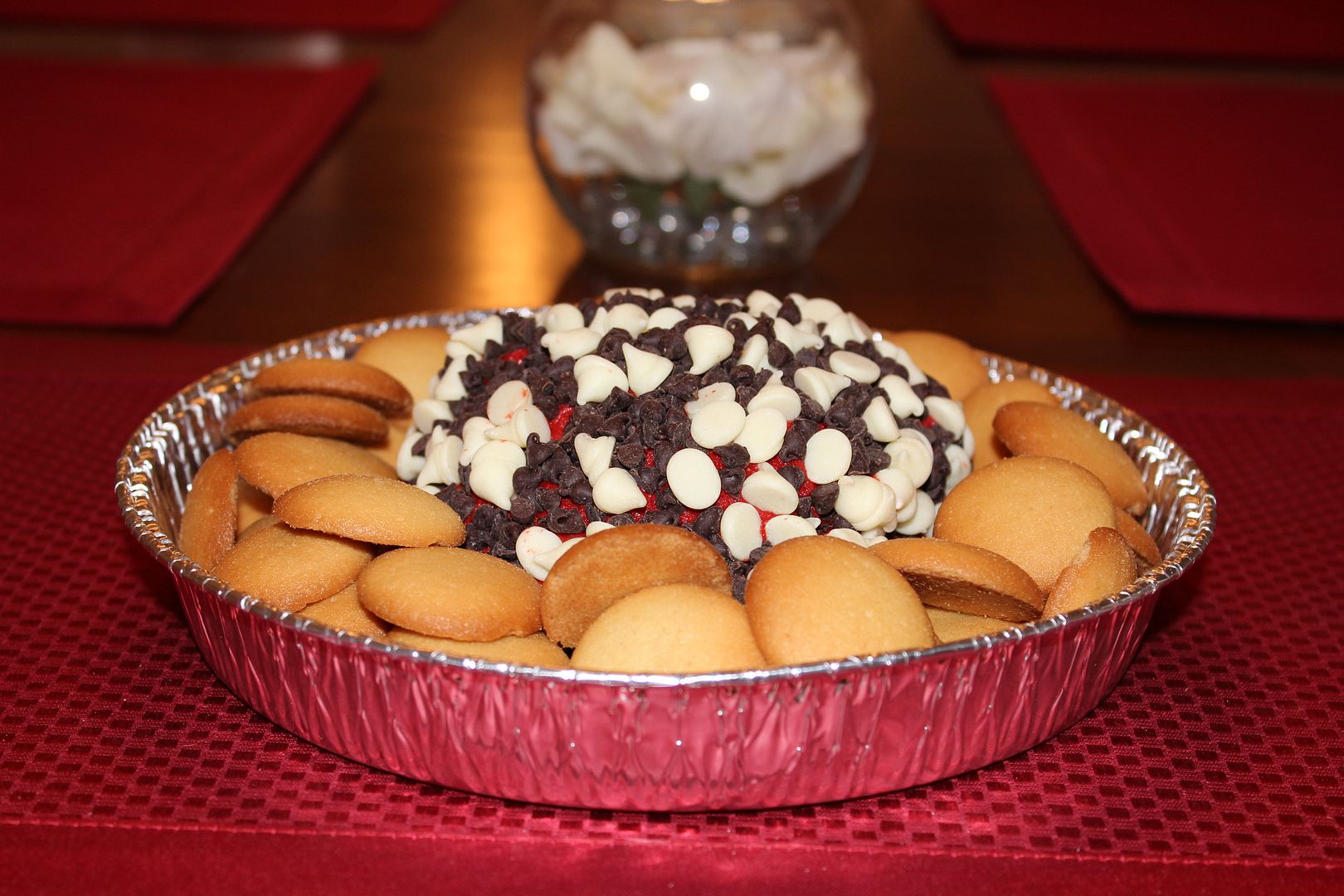 Here is everything you need:
8 oz cream cheese (at room temperature
)
½ cup butter (at room temperature)
1 ½ cups red velvet cake mix, dry
2 tablespoons brown sugar
½ cup powdered sugar
½ cup mini chocolate chips
½ cup white chocolate chips
Vanilla Wafers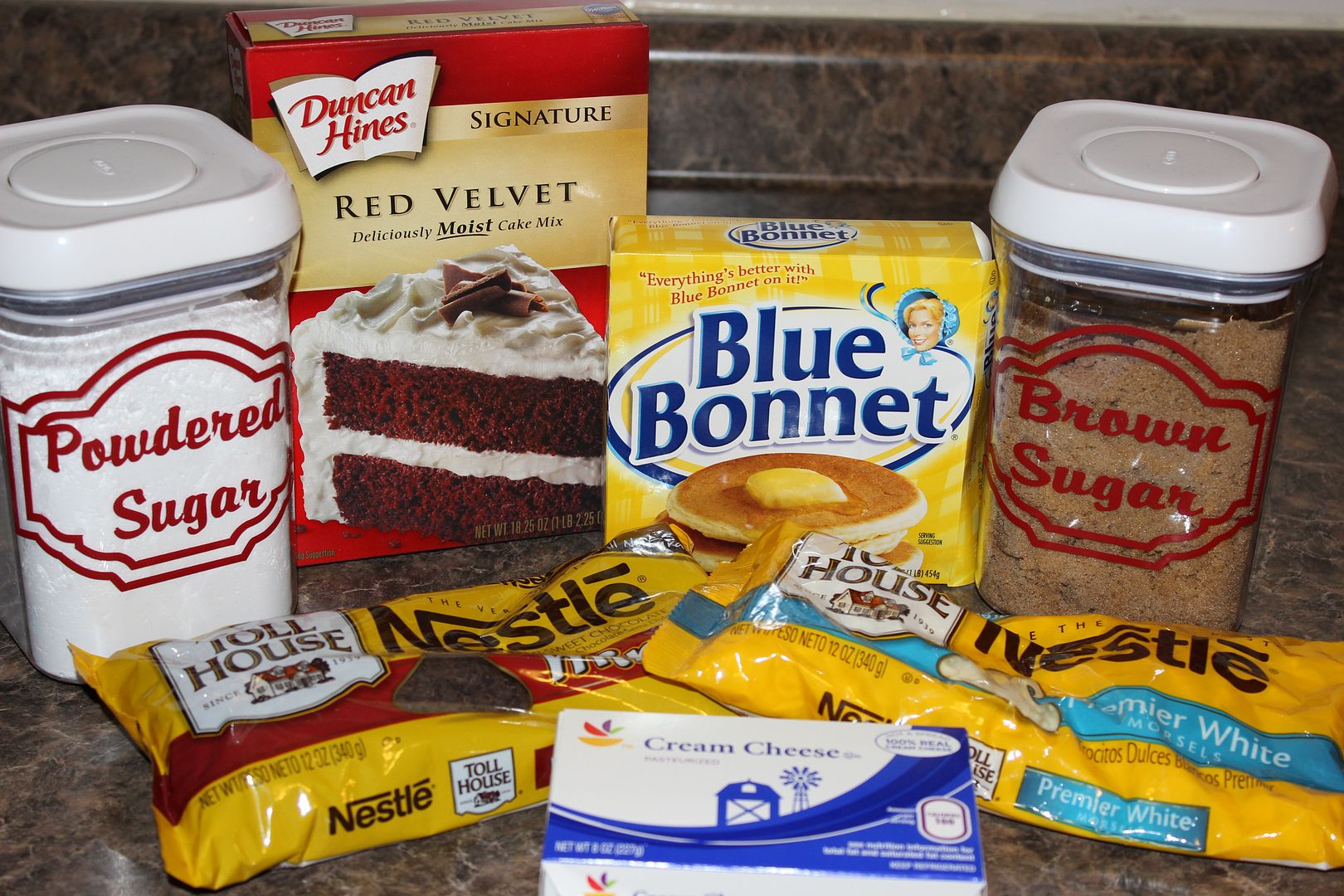 In a large bowl, beat the cream cheese and butter until smooth (I used a hand mixer, but you can use your Kitchen Aid stand mixer).
Add in the red velvet cake mix, brown sugar and powdered sugar. Beat until smooth and all ingredients are combined.
Turn the mixture out onto a piece of plastic wrap. Wrap up into a ball and refrigerate for at least 2 hours (I refrigerated mine overnight) .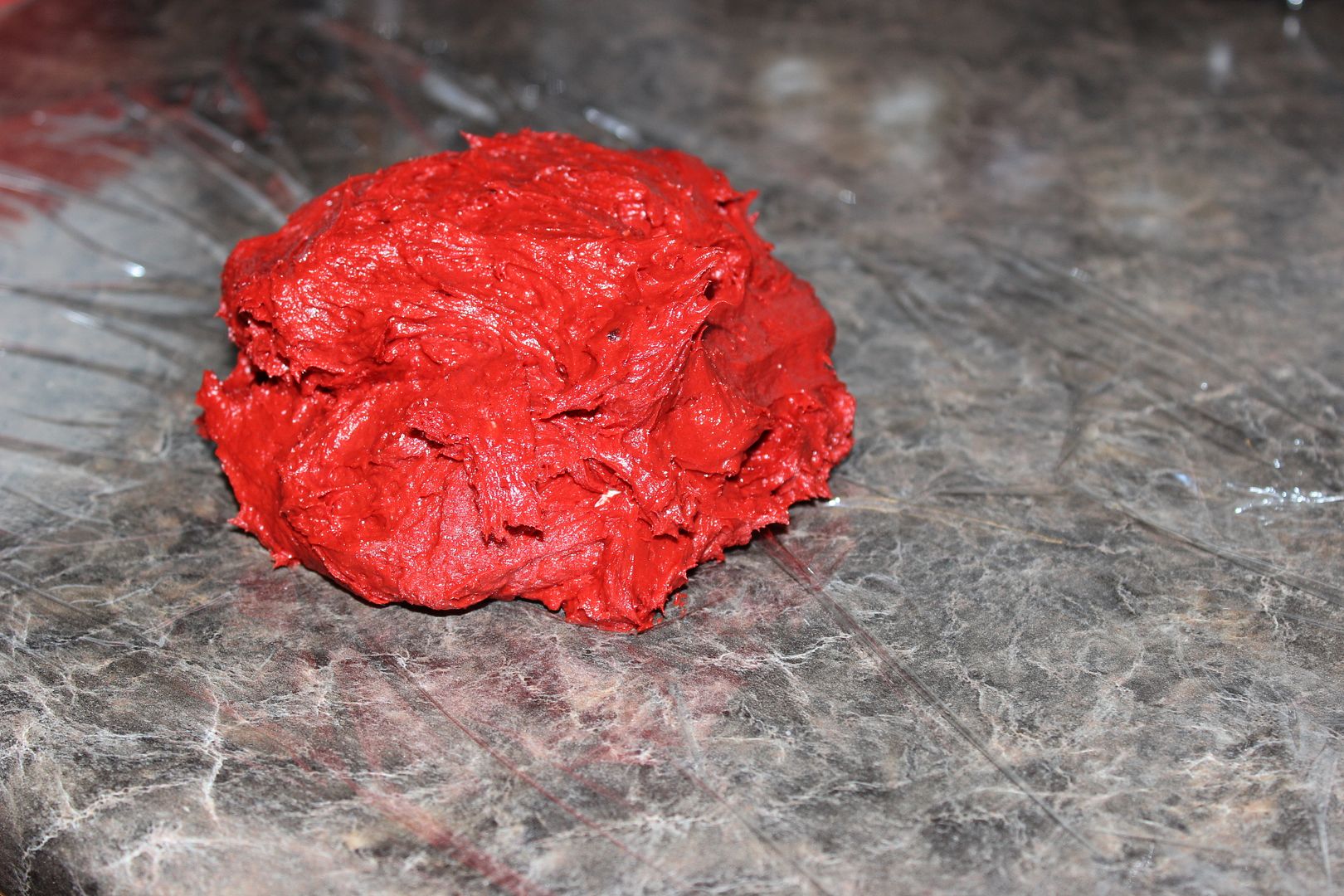 Combine the mini chocolate chips and white chocolate chips in a small bowl. Remove the cheese ball from the refrigerator and unwrap. Roll in the chocolate and white chocolate chips. Place on a serving plate and serve with Vanilla Wafers.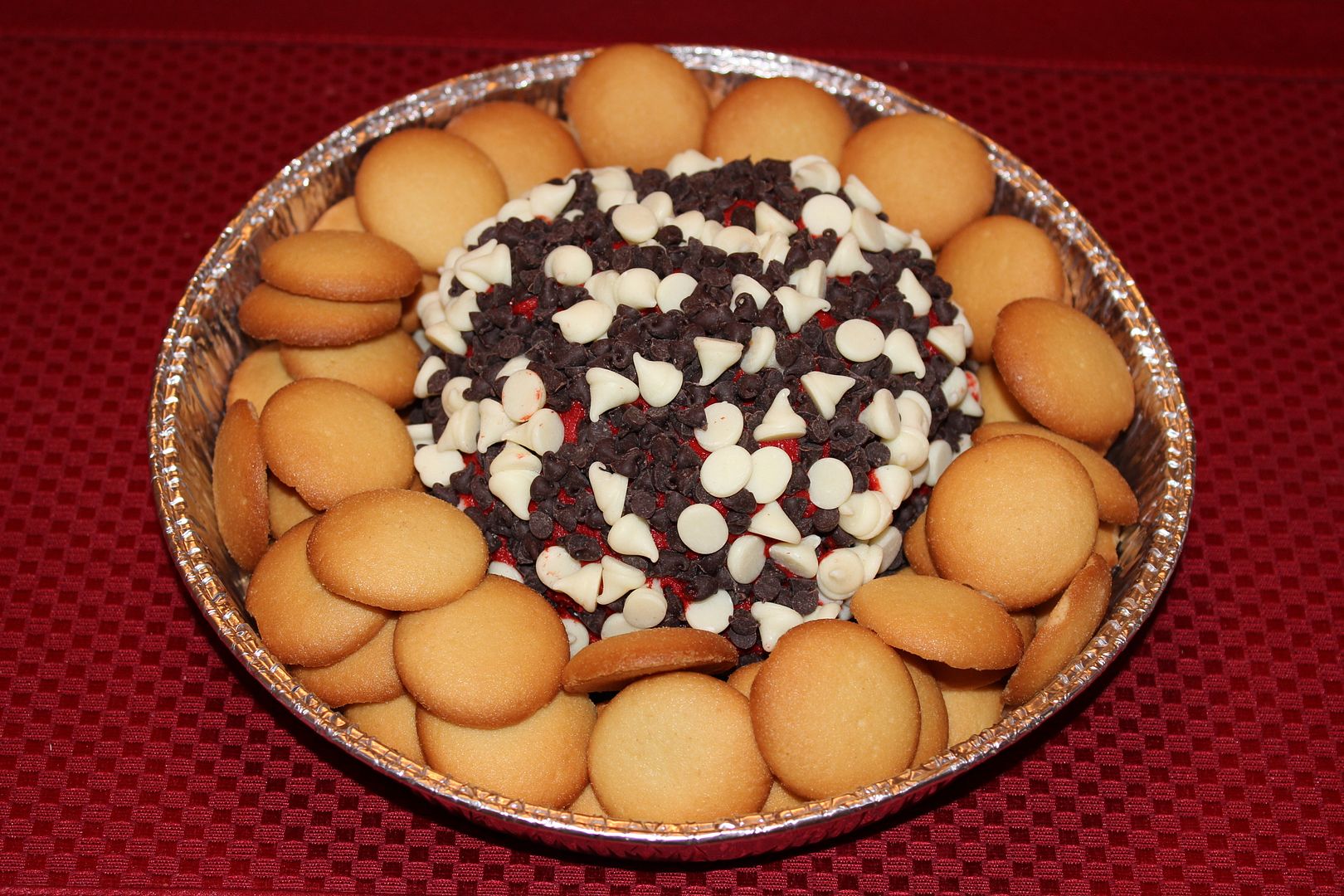 Take to a party and watch your dish get devoured and hear everyone asking for the recipe!