Happy Valentine's Day everyone!
I participated in a fun Valentine's Day Swap where we got to send fun candy, gift cards and coffee mugs to other bloggers. The idea came from Alissa over at
Rags to Stitches
and Caroline from
Sew Caroline
. It sounded like an awesome swap, so I signed up and was paired with the beautiful Rachel who has a super cute blog over at
Sew Happily Ever After
. Be sure to click on her blog so you can see what I sent her. And perhaps even stay awhile on Sew Happily Ever After to pick up some awesome tips for creative sewing projects. Rachel's blog is wonderful, not only does she include TONS of sewing/crafts projects (I'm super jealous) but she includes posts about her family. She has the cutest little daughter too, so check out her blog to see tons of pictures of her little cutie.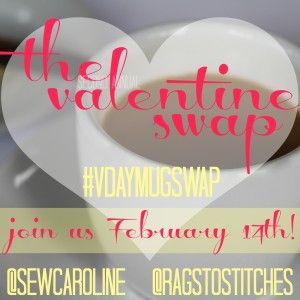 Rachel sent me the following: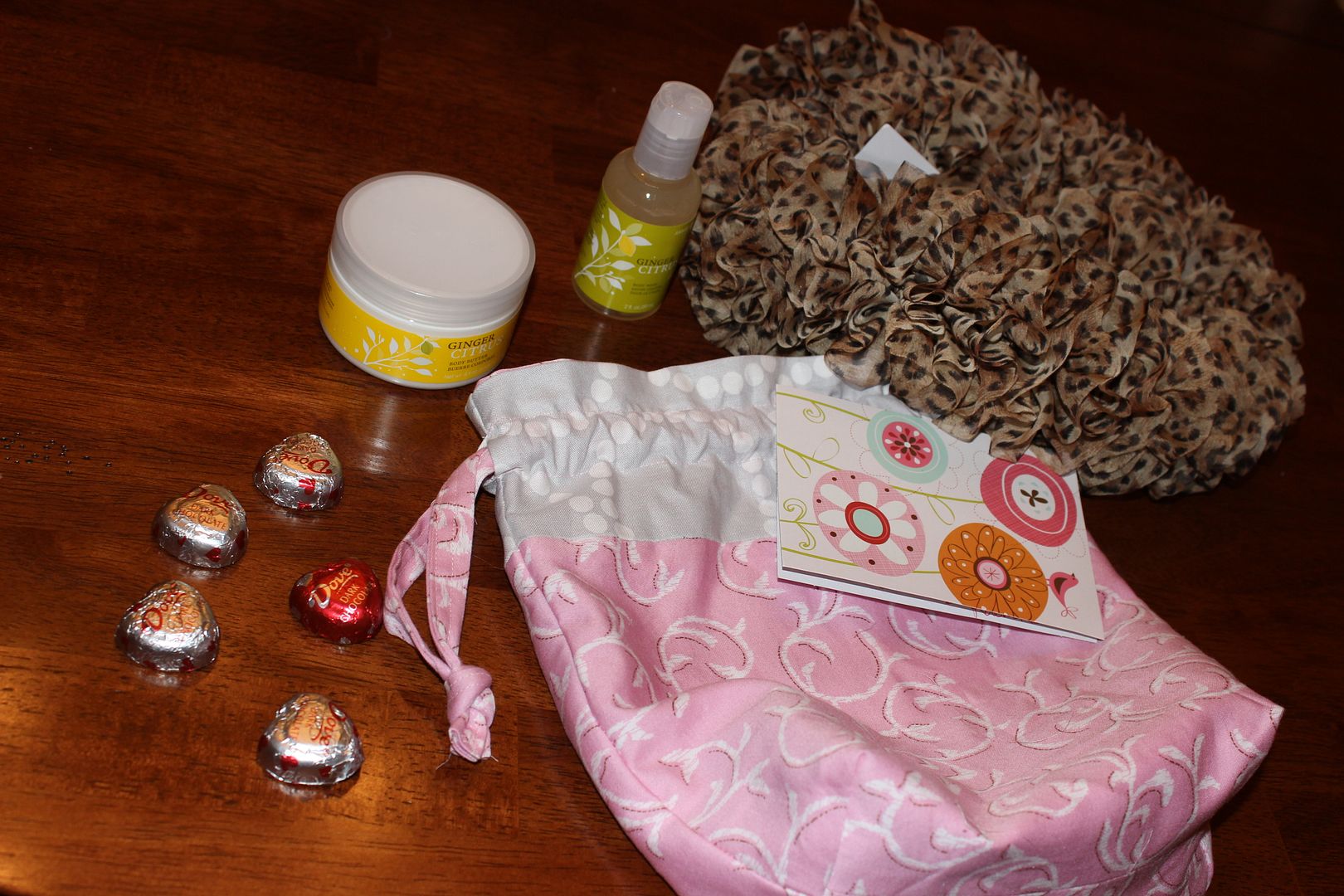 -A super cute pink bag that she said she uses in her child's diaper bag to hold all of her "mommy stuff"
-Leopard print scarf, we all know I love leopard
-Some Dove Chocolates
-Ginger Citrus Body Butter and Body Wash


This was such a cute little pamper me Valentine's Day package. Just what every girl needs! I can't wait to use my Mommy bag when our little bundle of joy arrives this summer. I hope your Valentine gives you some items to pamper you just like Rachel did me. So to the pretty as can be Rachel - thank you!!!!

Have a terrific day!