I love to wear tights and skirts for so many reasons. Of course being a very girly girl, I love to dress up and play around with different tights and accessories to create numerous outfits. But I also wear tights and skirts/dresses for a practical reason – during my pregnancy I'm just more comfortable in them instead of jeans or pants. I sit for quite a long time while at work, so skirts and dresses leave me as comfortable as I can be (and I know I'm probably way more comfortable now at almost 21 weeks than I will be in a couple months!).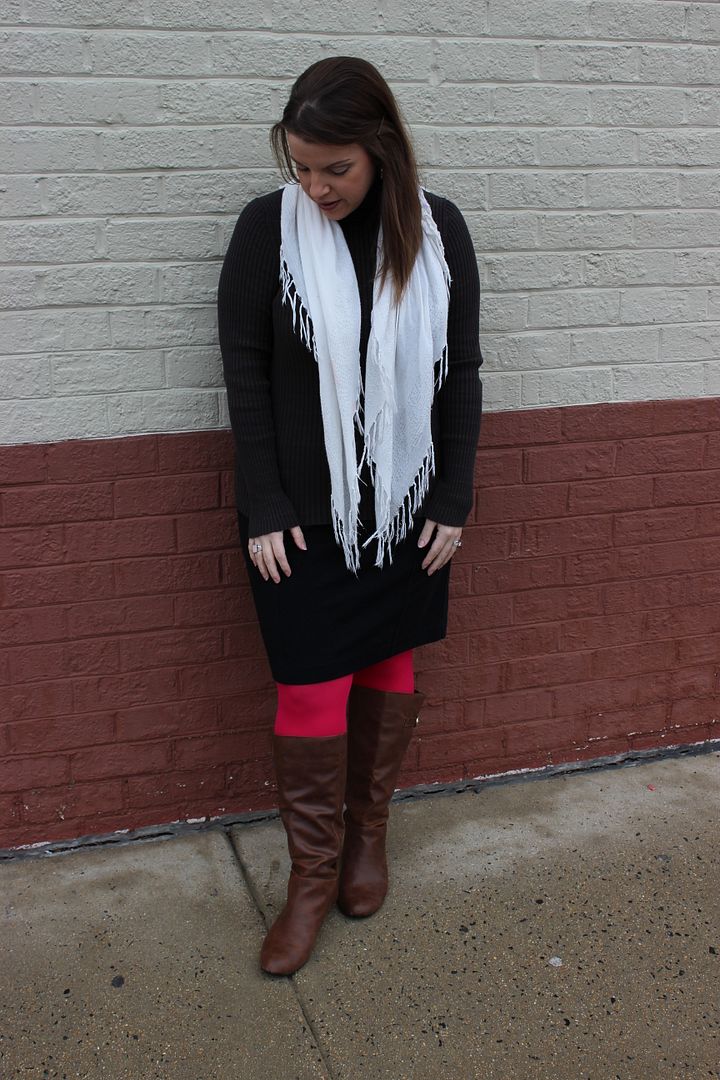 One look I love is colored tights. But I have to be careful and not look like I'm five years old dressing up for church. I've had these pink tights for awhile and kind of forgot I had them. I pulled them out and decided it was time to bring them back into rotation with my wardrobe.
I paired the pink tights with my favorite boots to try and cover them up slightly so I didn't scream "it's a Valentine's Day dance and I'm ready to swap notes." By just giving the slightest peek at the pink, I still get the look I love and actually look my age.
And I must share, these tights are very comfortable and soft. Target is where it's at! I have bought a few other colors from Target and love them all. In fact, I think I get almost all of my tights from Target because they have so many options, the tights are very durable and fit just right and as I said they are so soft. Go check them out!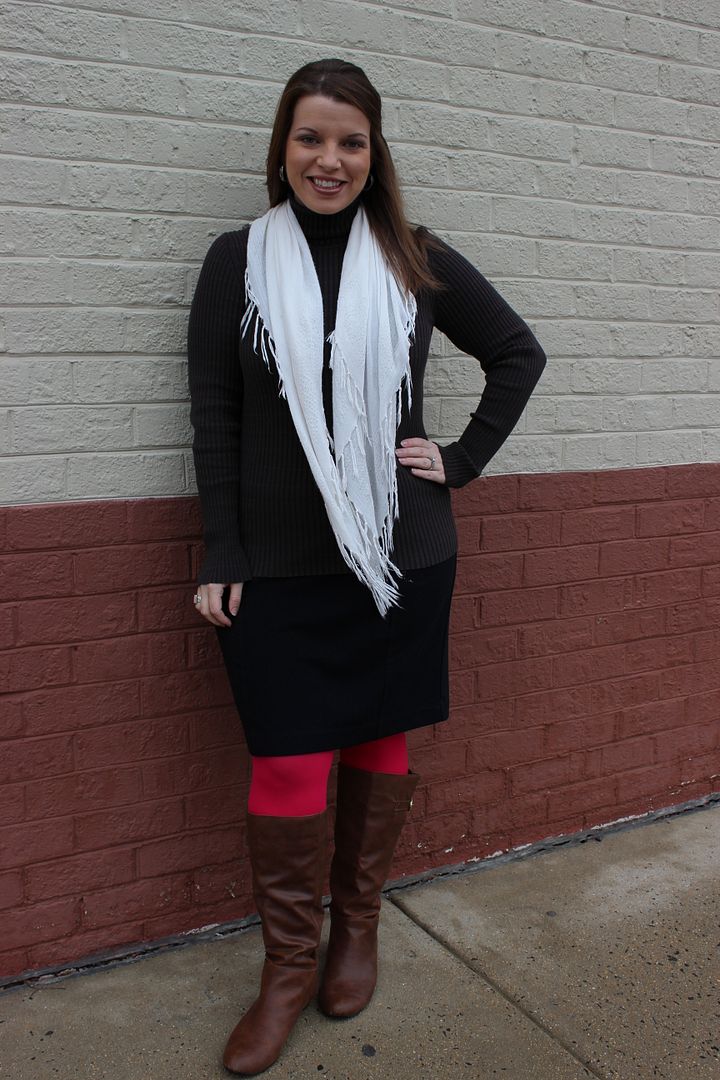 Tights/Boots: Target. Skirt: LOFT. Sweater: Gap: Scarf: H&M.