Before I even get started with today's post, I want to send a special and very enthusiastic Happy Birthday to the greatest sister in the world, my big sister Ashley! I hope this is an amazing day for you my dear sister, you deserve greatness. XOXO
Now on to the What I Wore Post:
Have you heard of the clothing website
eShakti
? If you haven't you should check it out right now.
When eShakti first contacted me to work with them, I was intrigued and decided to dig around on the website to learn more about them. I was thrilled and immediately ready to work with them once I saw that they offer their clothing in ready to wear sizes as well as offering a customized option. But I'm getting ahead of myself. First go check out the
website
and take in all of the beautiful, feminine pieces they offer: dresses, skirts, tops, jackets, cardigans, even bridesmaid dresses! Just looking through the website, I was drooling over everything they offered. I love to get dressed up and feel extremely feminine and put together, and eShakti's clothing line offers just that!
As I said above, they offer a customized option for their clothing. This comes in very handy for a certain pregnant lady who has no clue what size she is anymore, not to mention what size she'll be in a few weeks! All I had to do was send in my measurements (they have a super easy online form to fill out) and in a few weeks I received a dress that was made just for me! The label even says custom! I feel so special having a dress made with my exact measurements. And the dress – I love it! The embellishment on the skirt is simply gorgeous. And I love that I can take the dress from winter (by wearing tights and a cardigan) into spring. The fabric is just the right material to be a dual season wardrobe piece. To order the same dress I selected, click
here
.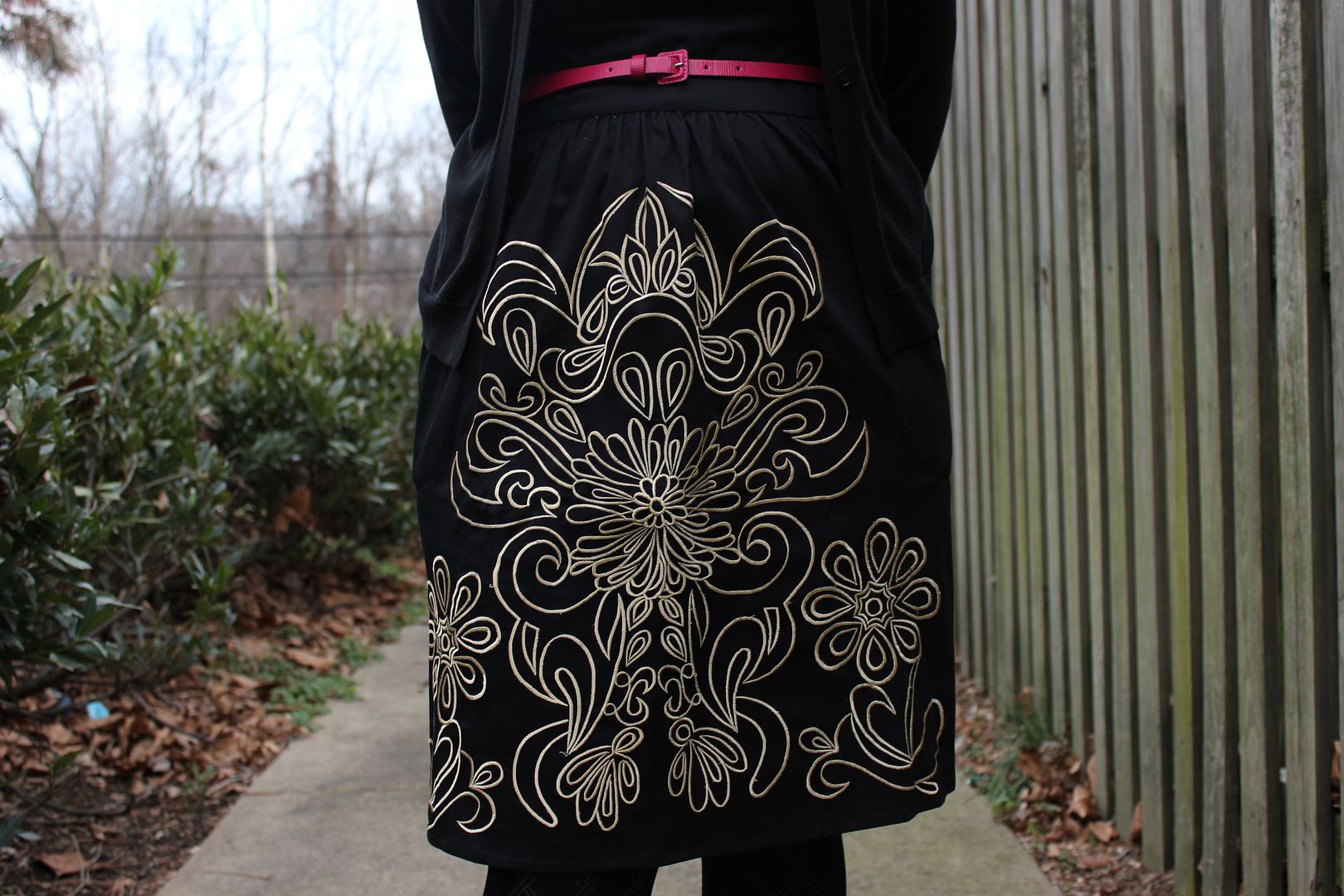 I definitely recommend eShakti as a new place to check out pretty clothes. If you like beautiful dresses and skirts, I guarantee there is something for you on the site. With tons of items to choose from, you might end up liking more than just one thing. And I certainly recommend the customized option, that way you KNOW the item will fit because it was made just for you. And they don't charge an arm and a leg or your first born child to customize the clothing. Score! And if you go to the website right now, they are offering a $25 gift certificate for new members. So you'd be crazy not to check them out!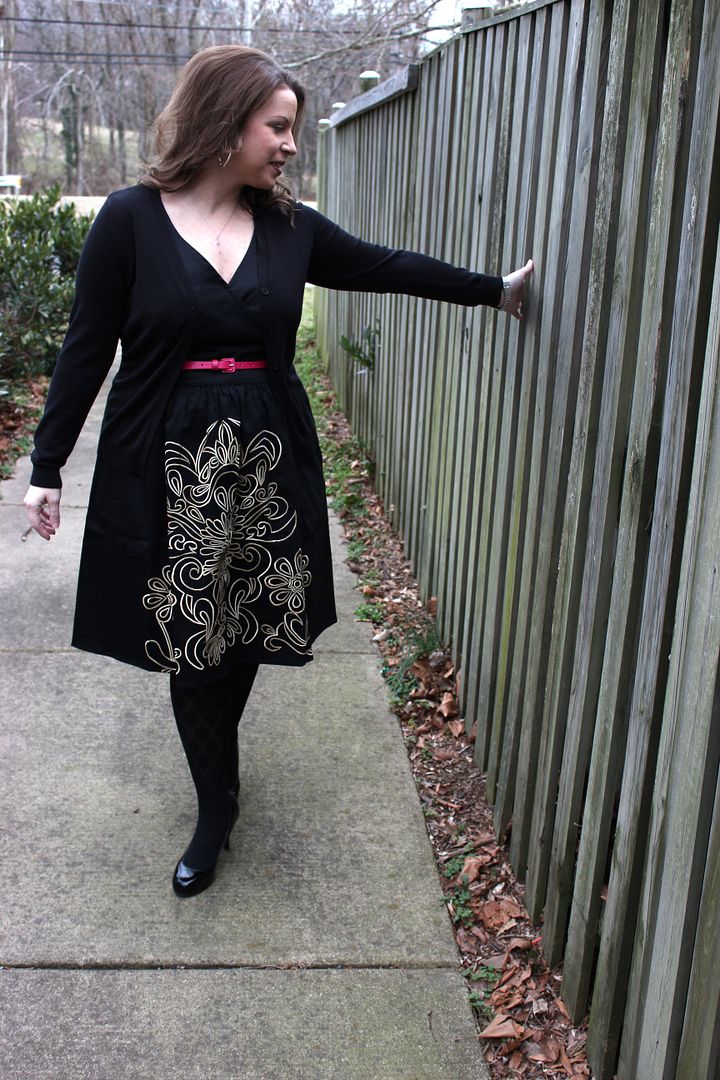 Dress: c/o eShakti. Cardigan and Tights: New York and Company. Shoes: DSW. Earrings and Belt: Target.
(Full disclosure – I was sent the dress included above free of charge. However the opinions included in this post are completely my own. If you have any questions about eShakti, just let me know – I'd be happy to answer them for you.)