Beauty Box 5 has provided me with a complimentary subscription for review purposes. All opinions in this post are my own.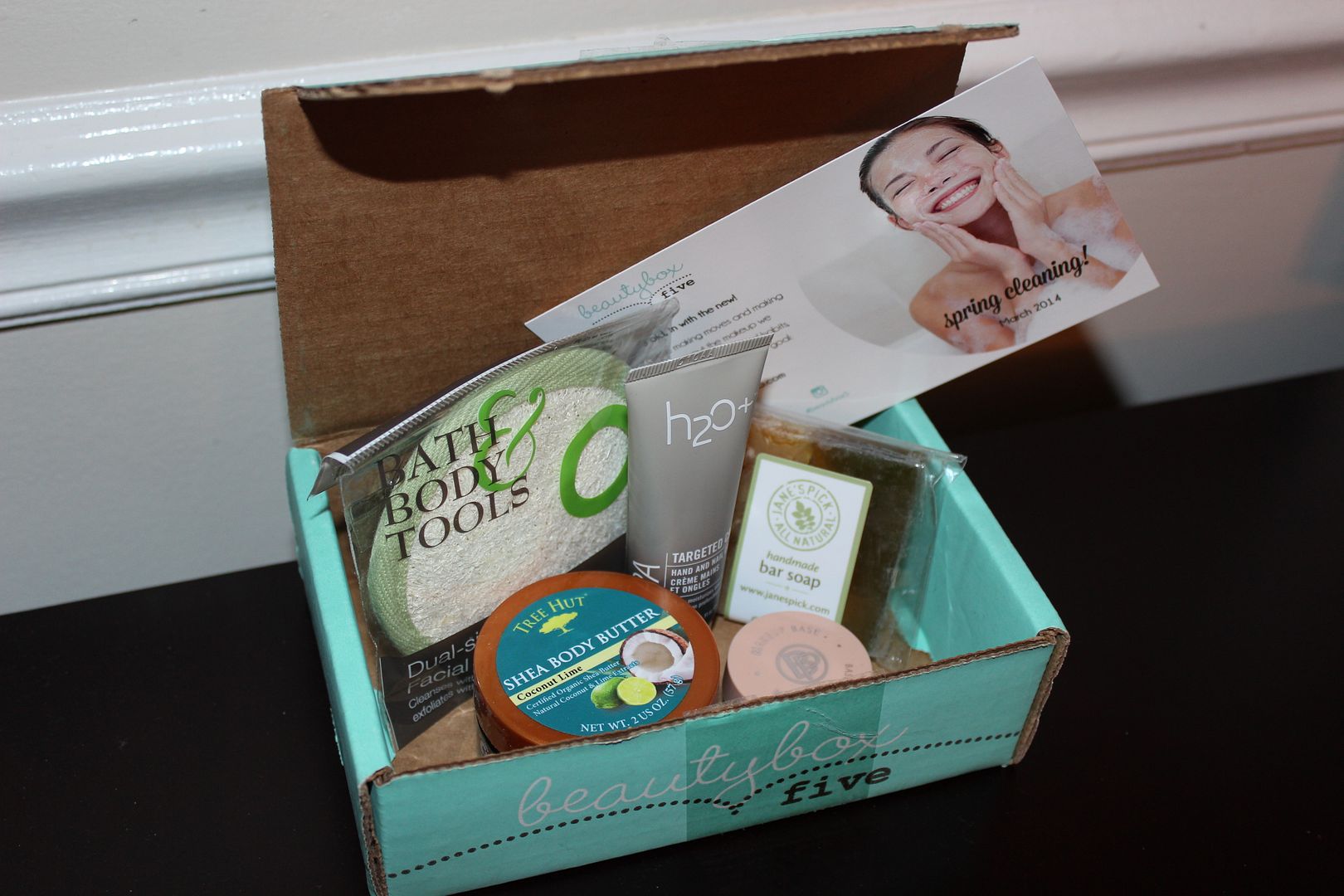 It's time for another
Beauty Box 5
reveal. Have you checked out
Beauty Box 5
yet? It is a beauty subscription service that sends a box with five different beauty samples to your mailbox each month for just $12. It's like Christmas every time I open my mailbox and see the pretty little turquoise box inside - I never know what surprises will be waiting for me.
This month is all about spring cleaning! I encourage you all not to forget your beauty products when you do your spring cleaning. Go through your cosmetics and hair products and be sure to get rid of the items that have been there for a long time (beauty products have expiration dates too!).
In this month's box I received the following new products to try: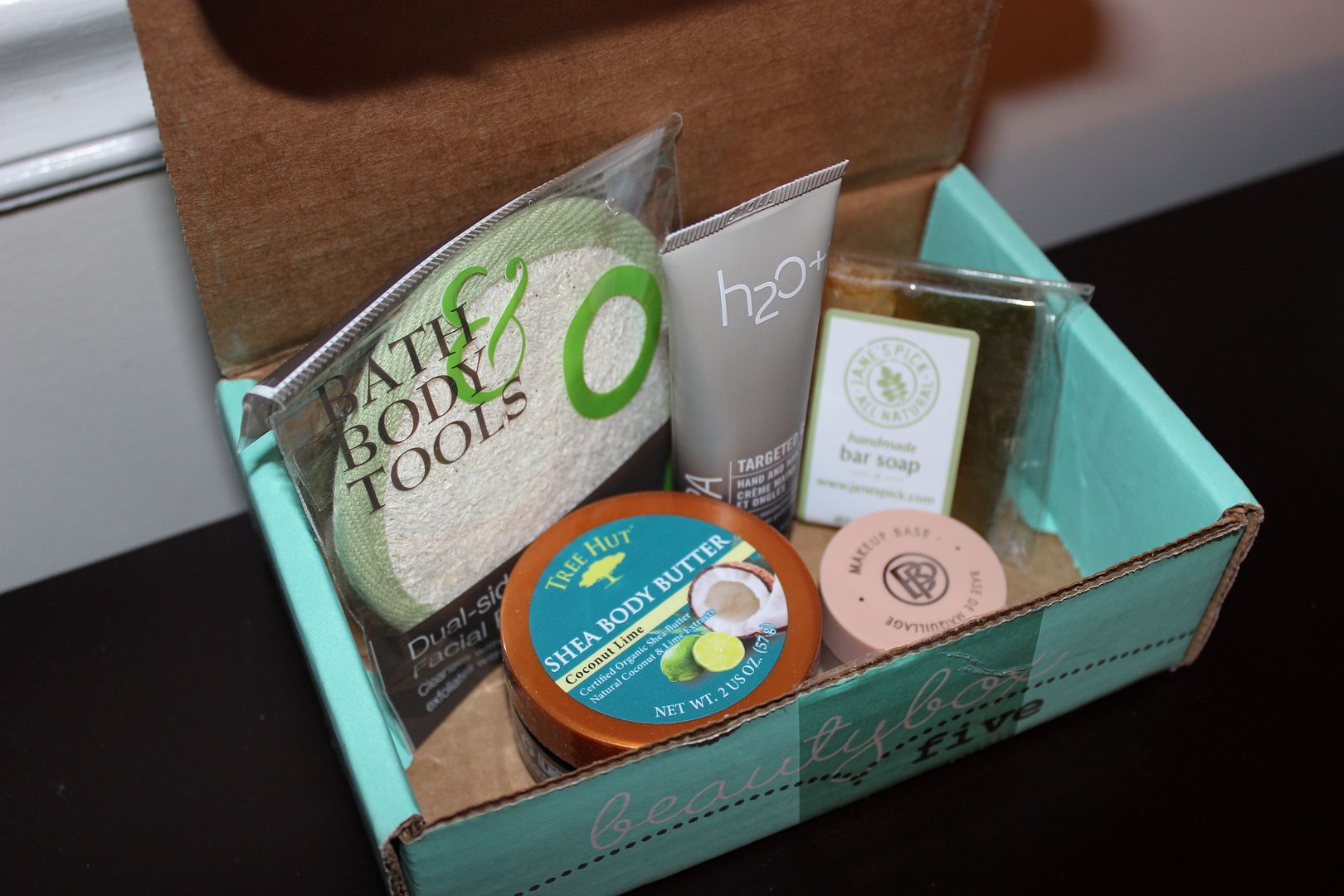 1.)
Swissco Dual-Sided Facial Pad
- This is a great exfoliator pad that I would actually recommend you use on your body to slough away dead skin. Since it is now spring, I know we are all thinking about getting a tan. Use this exfoliator before you use your sunless tanner to help get an even application.
2.)
H20 Plus Hand and Nail Cream
- I am so intrigued that this cream includes the word "nail" in the name. Can't wait to give it a try and see if it helps my dry cuticles!
3.)
Jane's Pick All Natural Soaps
- This is an all natural, chemical free bar of soap with such a refreshing and relaxing scent. Beauty Box 5 gives you a tip: lather up and use this soap instead of shaving cream!
4.)
Bellapierre Cosmetics Makeup Base
- Such a cool makeup product!!! It's a concealer, illuminator and eyeshadow primer in one!!! Saving you tons of time all while keeping you looking your best. This is a must purchase, especially for a woman on the go!
5.)
Tree Hut Shea Body Butter
- This extra thick lotion is said to deep condition your skin. I've never been a big user of body butter, but I'm gonna give it a try and see.