One of the things I have tried to use this blog for is to show everyone just how versatile a wardrobe can actually be. So many pieces in my closet can be worn with multiple items, really stretching my wardrobe and maximizing my shopping budget.
Yes, it is great to have special items that you only wear a certain way or to a certain event, but overall, it is so wonderful to be able to have so much flexibility and limitless options with your wardrobe. When I got dressed in this outfit, I realized that every single piece I was wearing had been featured in a previous Wore post here on Pursuit of Pink! So why not show you how I can create multiple looks using the same items of clothes, huh?
After all, it does help stretch some creativity in my brain by thinking up different ways to wear the same pieces. So I like to consider getting dressed each morning a brain activity for the day. Take that old age! :)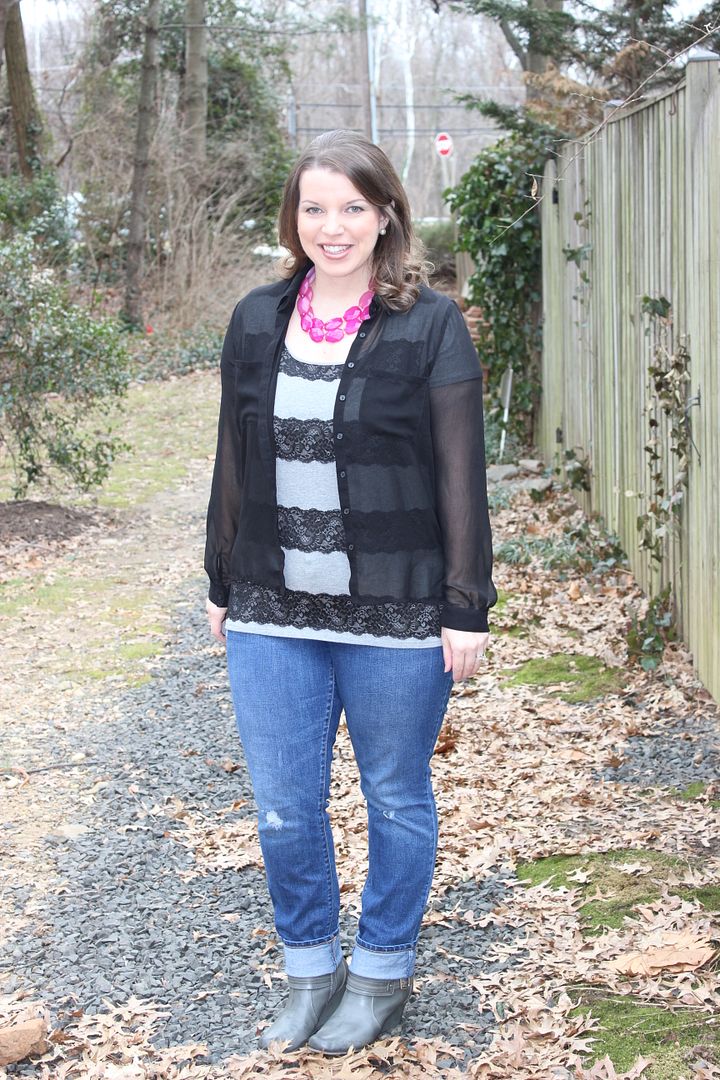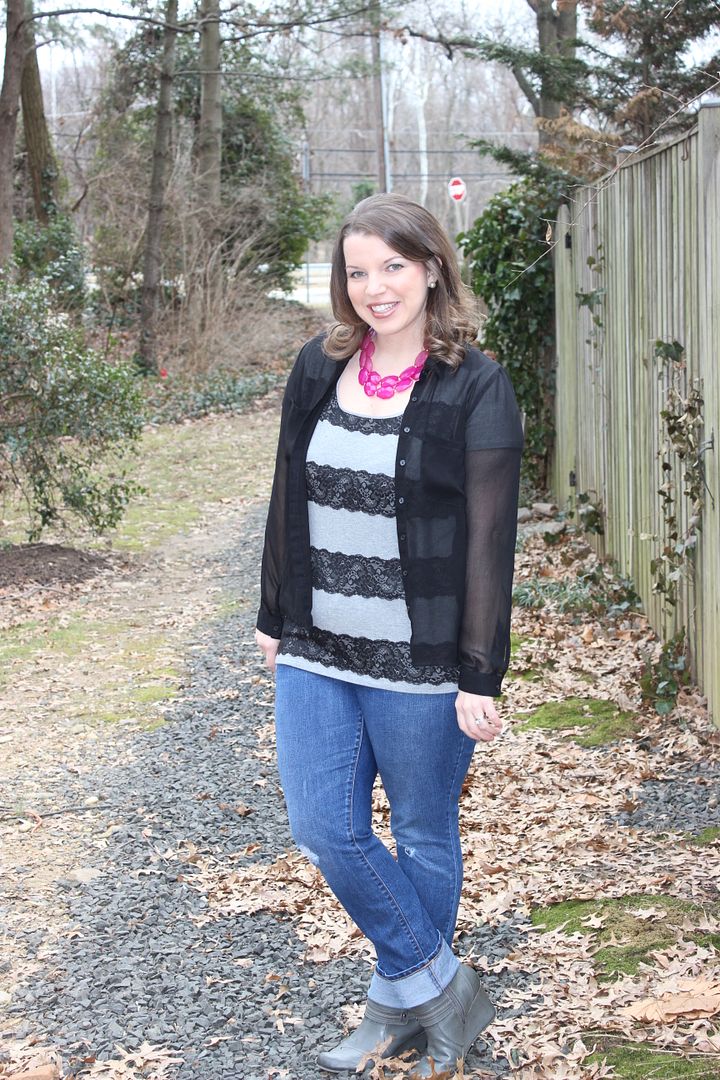 Lace striped shirt: White House Black Market outlet (
similar
).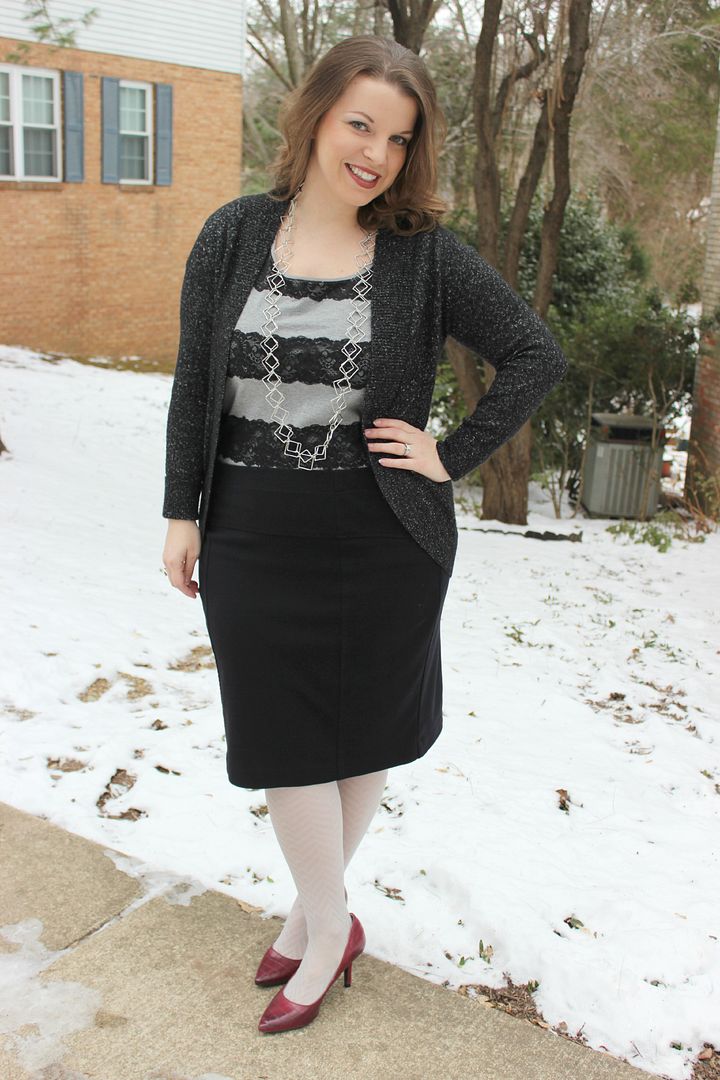 Black Chiffon Blouse: Genesis (
similar
).